2N
2N was founded in the early nineties in Prague by three friends who shared two things: a passion for technology and a talent for developing it. Soon after, the company became a leader in the field of telecommunications, creating sophisticated solutions and producing millions of products in the Czech Republic. Eventually, the technology they developed became a hit all over the world – quite something for a company that started in a garage! 2N pioneered the first intercom that used IP-based communication technology, and in the following years became a global leader in the field. In 2016, 2N merged with the global leader of network video – Axis, a Swedish company part of the Canon multinational group. Today, they have over four hundred employees, are one of the largest manufacturers of IP intercoms worldwide and aim to dominate the intercom market in America, Europe, the Middle East, and Asia within just three years.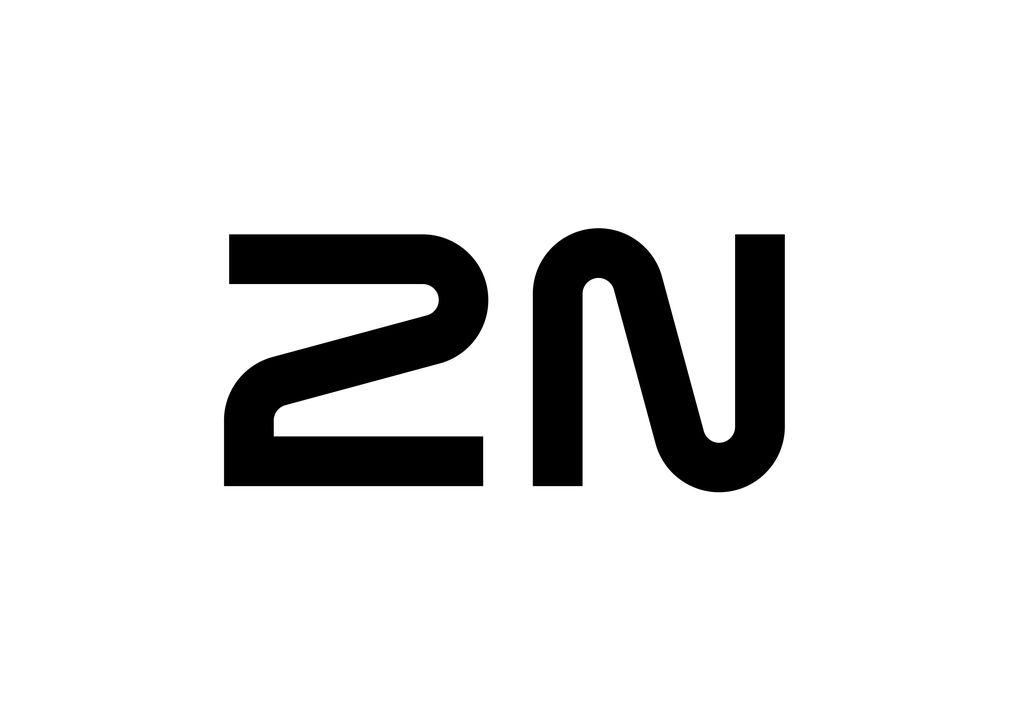 In 2008, 2N became the first in the world to start mass production of IP Intercoms. Today, our intercoms no longer work as you'd usually expect - with just an access card, for example – instead, users are able to access their homes or offices using only their mobile phones, giving them modern convenience as well as security and reliability. Our customers can use their phones for a variety of other useful purposes, too, such as connecting to intercoms remotely and answering the door, (even from the other side of the planet) allowing them to let a courier in to drop off a parcel, for example. But convenience isn't all we offer - in developments such as offices, schools, or hospitals, our products can selectively and reliably restrict access, increasing security for many important premises across the world.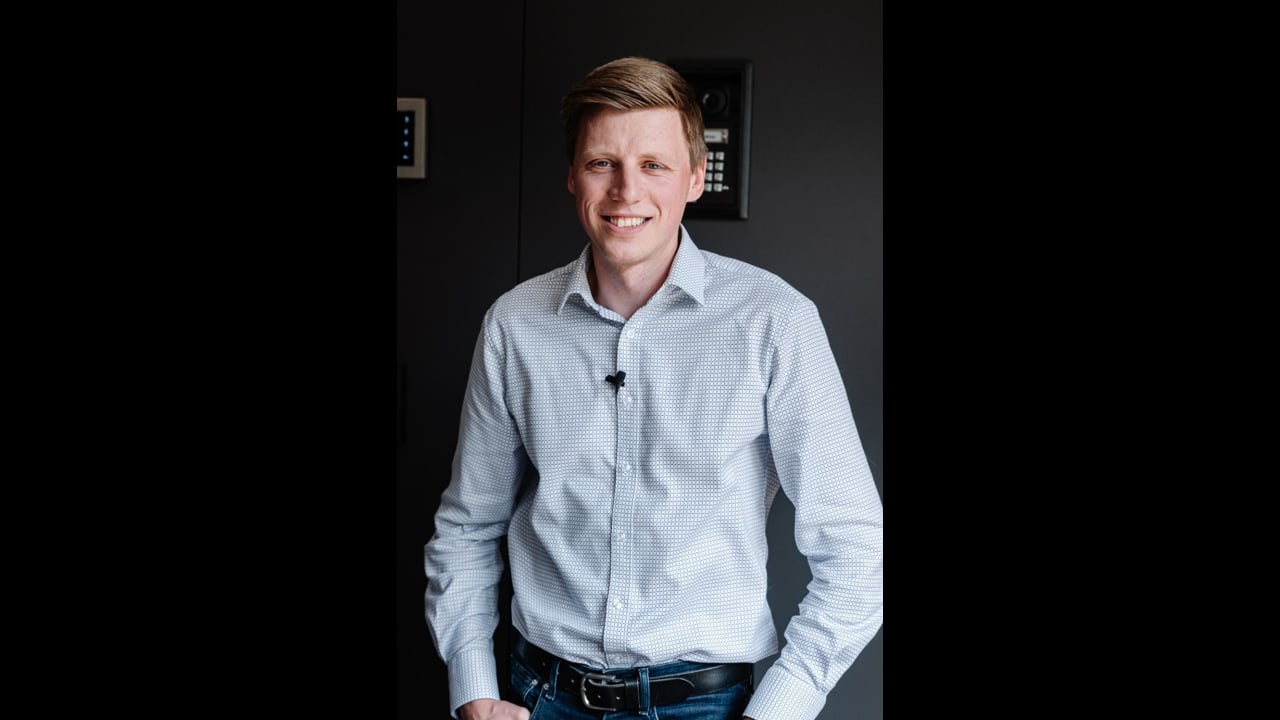 We have one clear goal:
Become an intercom market leader in the America and EMEA regions by 2025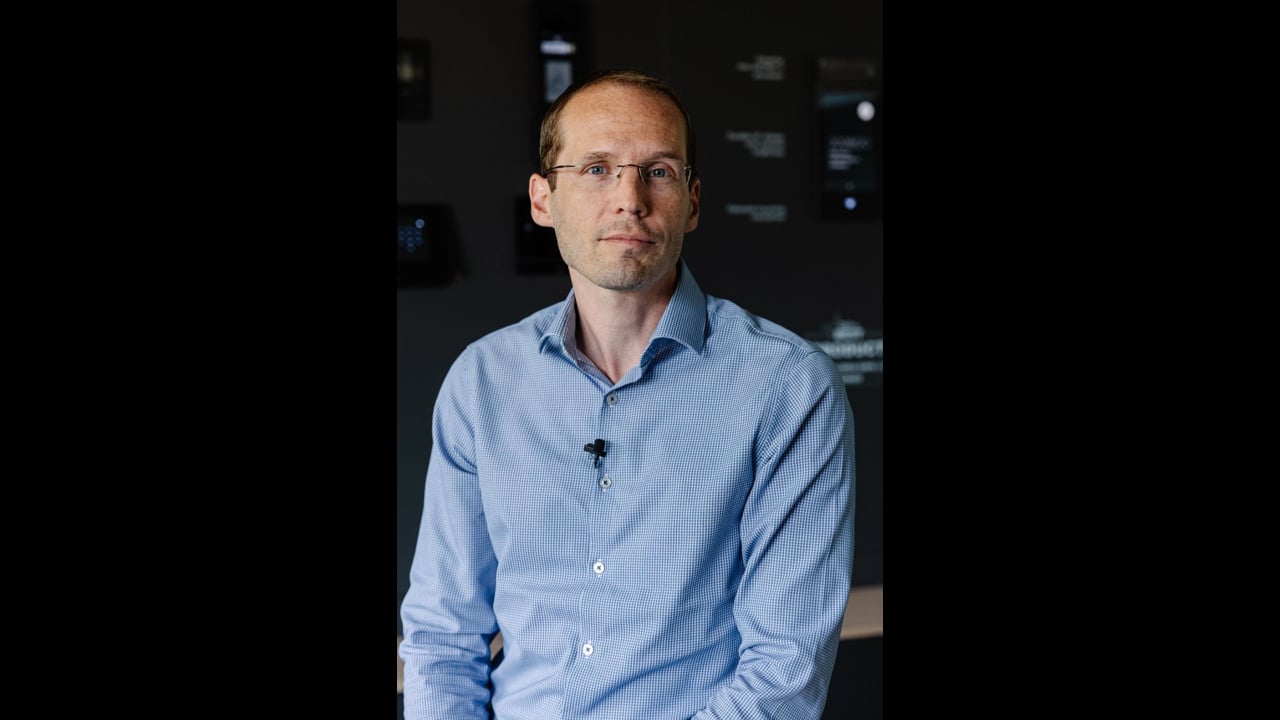 30 years of cutting-edge technology
We're proud to say that our products boast top quality, design, and construction. All of them are made in Prague, where we also rigorously develop, construct, and test them so they're ready to be distributed worldwide. Thanks to this process and our focus on quality, many of our products have won numerous world design awards – including the prestigious Red Dot Award.
We enjoy watching the physical product spring to life from the lines of code we write. A seemingly simple device consists of an entire symphony of buttons, microphones, cameras, displays, speakers, transmitters, receivers, sources, and sensors, all of which are combined with data synchronisation, cloud infrastructure, security protocols, archiving, notifications, background sound elimination, image sharpening, echo cancellation, operating systems, and other technologies that we integrate.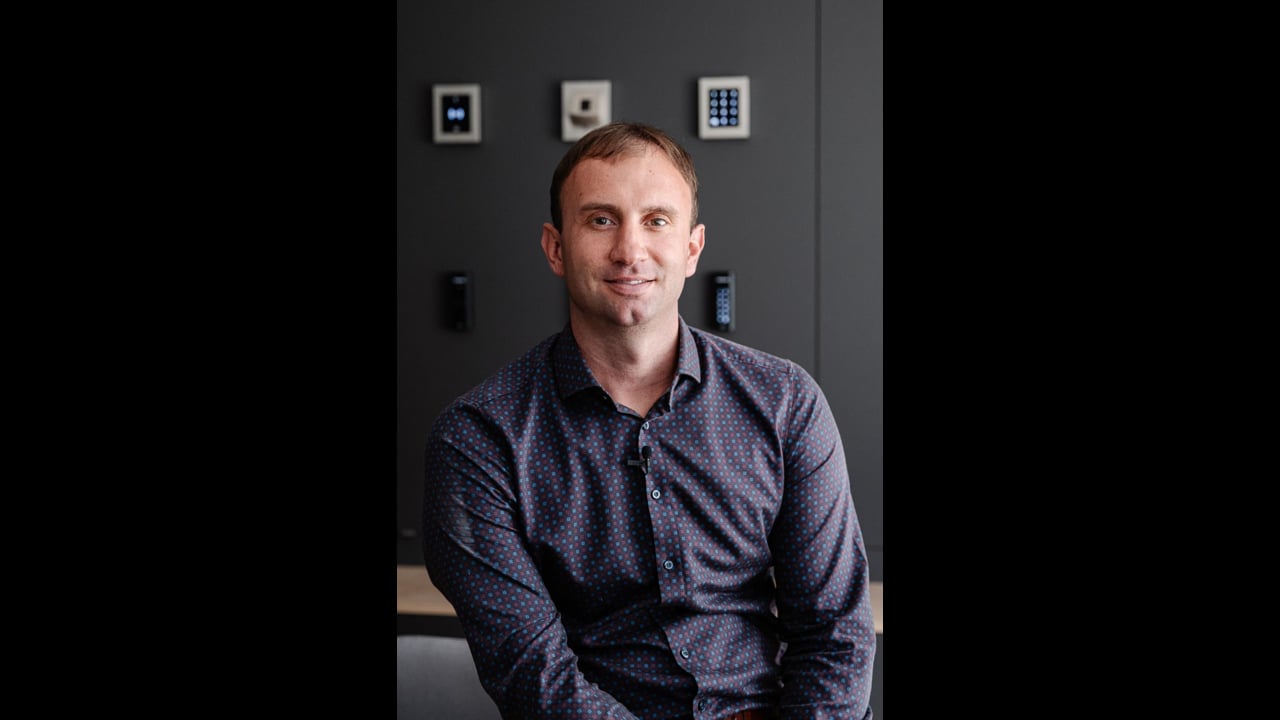 We don't make products that fail after a 2-year warranty period. Our products have a shelf life of over 10 years. They boast a quality design, construction and technology, and the patents we have are proof of that.
We don't come here just to work, but we come here to do something that will help people around the world.
"I really see our company setting the standard for what we do, and I'm really proud of that."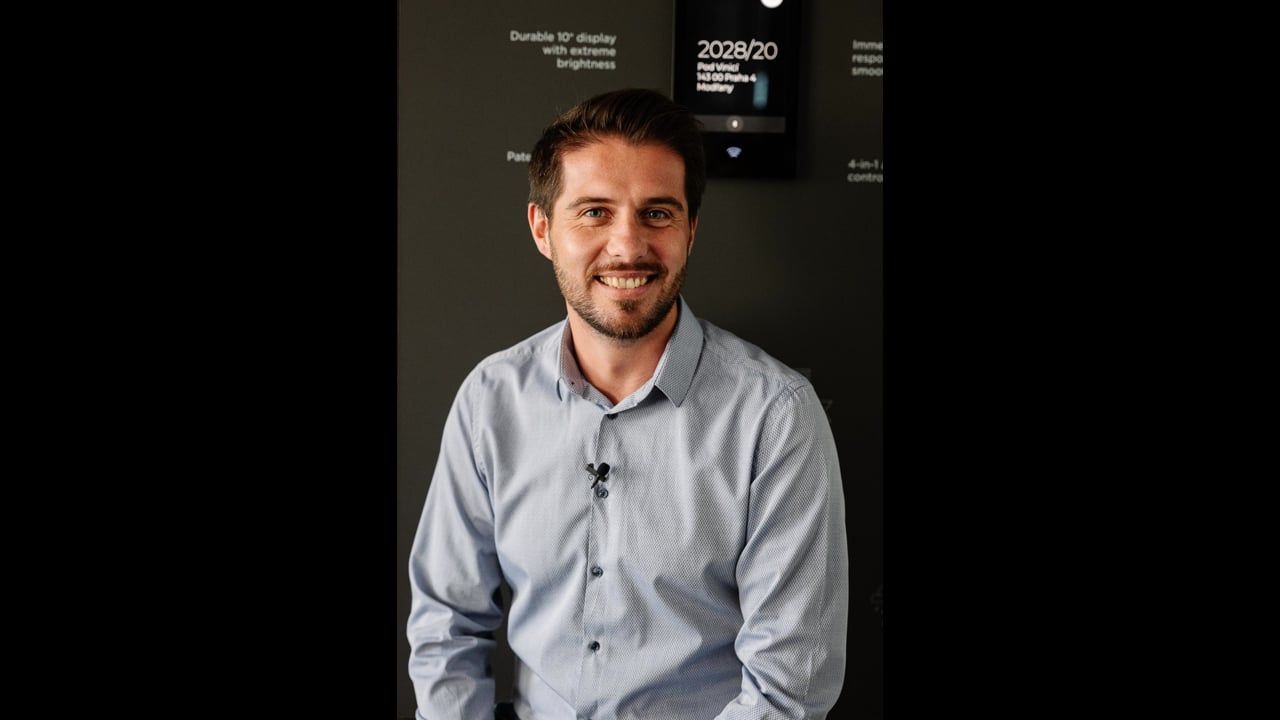 A company that will stand the test of time
Our goal is to create a sustainable business in the long run
We've been around for over thirty years, and our intention is to be around for the next 30, too! We operate in a stable sector that is always evolving due to the increase in home automation and the demand for modern functions. Innovation has always been our thing, and we continue to set trends without taking unnecessary risks. Our goal is to manufacture quality products that last and give our satisfy our customers. We also take this approach when it comes to our people: at 2N, we want to give our staff a sustainable environment and make them feel appreciated. Even twenty years down the road, employees still look forward to seeing their colleagues at work and enjoy the atmosphere in the office. But they're not bored, either! Our stability is balanced by a challenging and stimulating work environment that encourages our people to push boundaries and succeed.
At 2N, we've become firm friends
Some colleagues have spent half their lives at 2N, so over time, they've become friends who liked to spend their free time together. The great thing is that even new recruits soon share this sentiment! What do friends do? They spend time together outside of work! 2N has our own football team, we love to ride bikes, go for runs, ski, and go kayaking. Several times a year, we host a barbecue in our backyard, with entertainment provided by our own 2N BAND, made up of current and former colleagues. We organise teambuilding, quizzes, and chess tournaments, do yoga and play badminton. All this is organised by colleagues throughout 2N, and the company always contributes to such activities and enthusiastically supports them.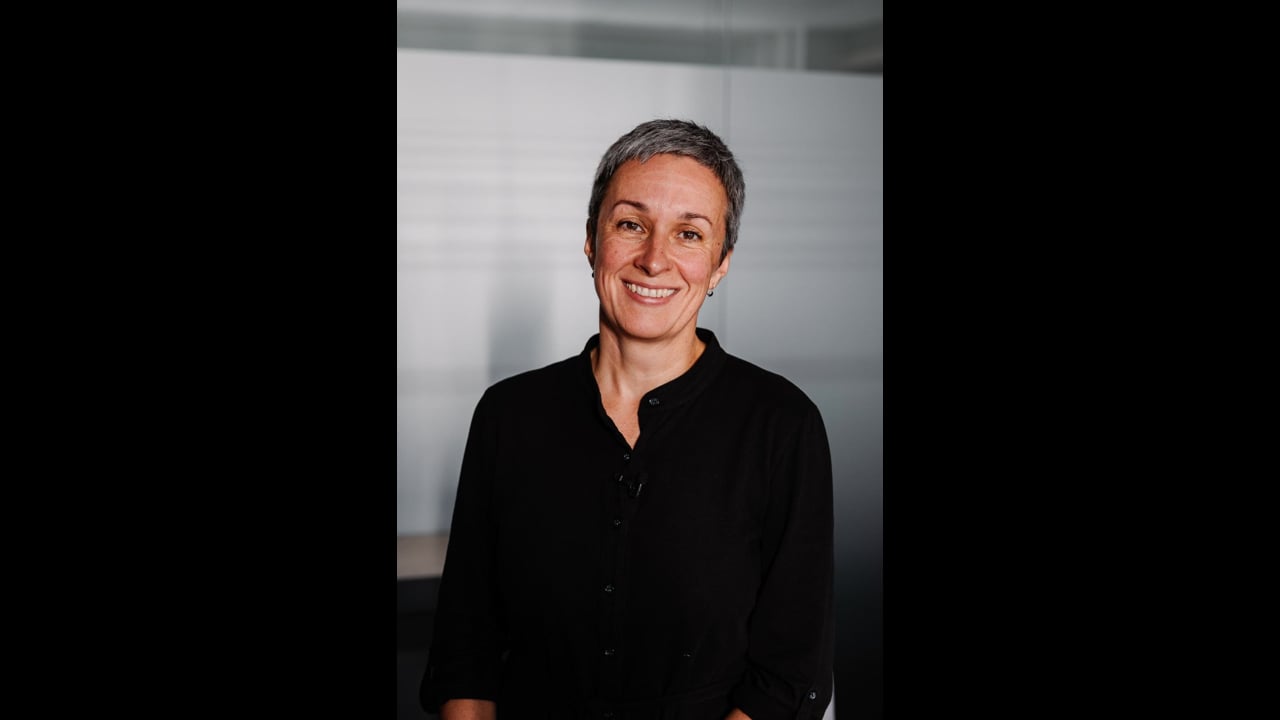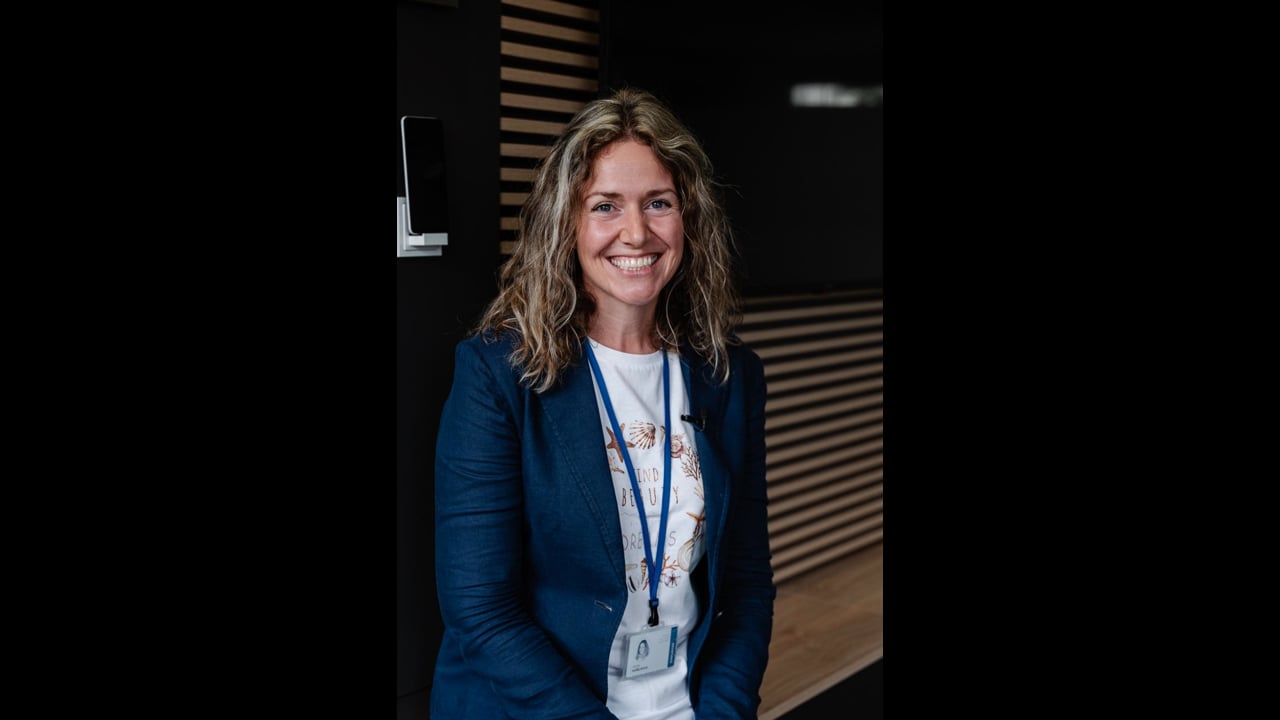 Big business - family atmosphere
Even though we have over 400 people on our team from all over the world, we work hard to keep it feeling like a small family business. We're proud to say that we've achieved this, despite our fast growth and integration with a large corporate shareholder. Because the team is large and we often have visitors from overseas, we don't all know each other anymore - but everyone always still says "hi." You can talk to anyone, and you'll rarely see a frowny face! We maintain a "can do" attitude, and anything that makes sense can be agreed upon quickly across the company. The people in charge have often worked in a variety of positions throughout the company and different roles extremely well, from the back office to development to testers – meaning they don't dictate on something they don't understand and always approach cooperation with understanding, mutual trust, and openness.
I'm proud to say that our company is number one. When my friends and I talk over a beer, I'm proud to tell them what I do, who I work for, and why I like to go to work.
We create products that are useful and meaningful. Their technological sophistication makes them successful all around the world. There are people who enjoy it and care about it all around.
The company is still a family, even though there are 400 of us. We treat each other with respect. It's not about what others can give me – but about how I can help you.
We have open communication; everything can be said with respect, and no one is rude. Everything can be arranged smoothly.
In the morning, you see people walking around the office with a smile. They say "hi" to their colleagues and wish them a nice day.
I'm a big fan of our products. They make sense, are well made, and maintain good quality.
People ask questions because they care and want to help each other. They're pulling together.
The company is full of professionals from whom I can learn, and I use this knowledge daily. I also appreciate being able to spend time with my colleagues.
The company has changed a lot over time, but it has retained the beautiful charm of cooperation between people.
People are determined to make the best products. Some of our competitors are significantly larger and have greater opportunities, but we're catching up by making people care about the products and wanting to show the world that 2N is a great place where everyone wants to contribute.
Autonomy is the best way to achieve results
The greatest asset is trust
From the very beginning, we have believed that when people can work on what they enjoy in a way that suits them, they achieve the best results and are constantly looking for ways to improve. We believe we shouldn't tell colleagues what to do; but rather set goals and define the outputs of our work together in a way that places trust in the individual to meet their aims in a way that they see fit. This means, of course, the individual should be well-equipped with the ability to bear responsibility for the outcome. The ability to organise and gain the necessary input, as well as ensure the cooperation of colleagues is vital in this regard. From the very beginning, 2N has strived to become the best thanks to our people, their know-how, and cooperation.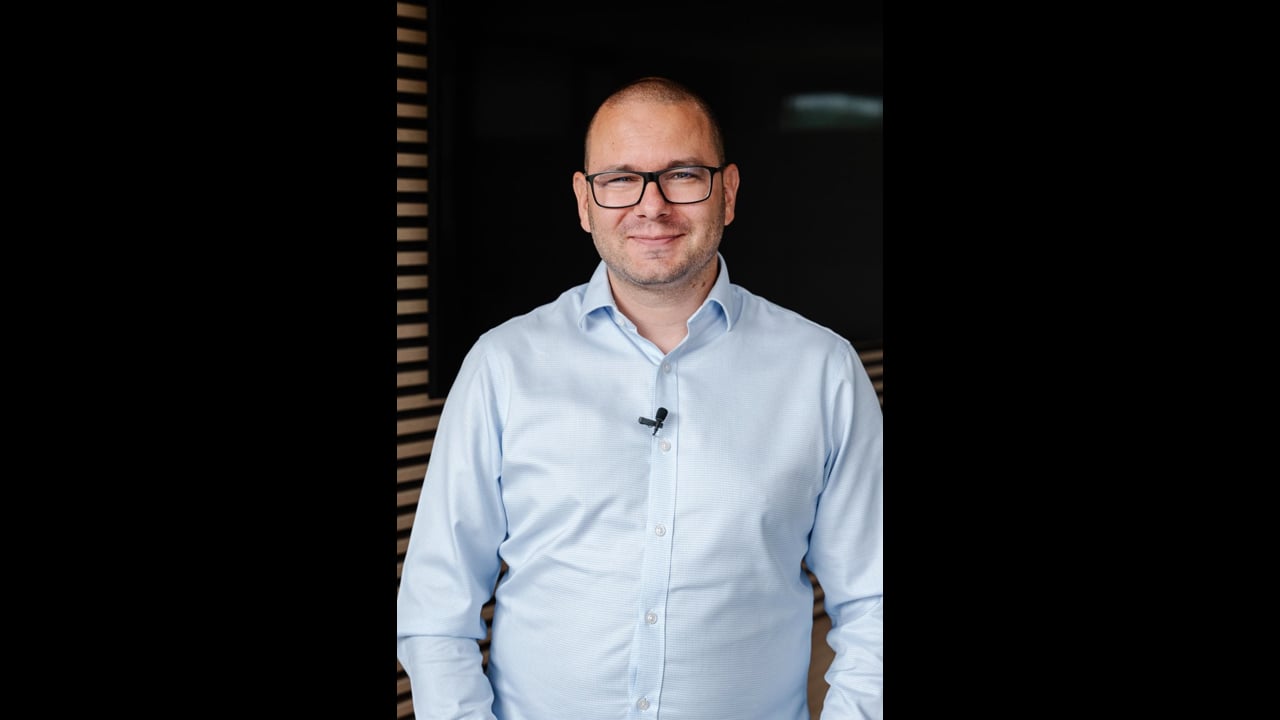 Work-life balance
We take care not to overburden ourselves with work that is beyond our capabilities. This way, everyone can organise their work in a way that suits them and be able to complete all tasks in standard working hours without overtime. Whilst we always ask for 110% in terms of performance and achievements, we set clear priorities, make decisions quickly, communicate clearly and check on each other to see how everyone is doing to prevent anyone from being held back. As a result, our building is empty in the evenings, and we don't handle calls or e-mails after work hours. Communication is always key – we make sure everyone operates on the same principles of understanding, to avoid work duties such as meetings conflicting with personal lives.
Feedback is welcome
If a person learns anything at 2N, it's how to work with feedback. In addition to learning about the company's mission and values, every new employee will go through a variety of training courses that are important for working well within the 2N team. One of them is feedback training, where we teach people how to work with feedback, how to give constructive criticism, and how to make sure it leads to improvement. We're able to maintain an open culture free of tension because we learned how to use feedback to resolve issues and people at 2N treat each other with respect.
If the assigned task doesn't make sense to us, we don't have to just complete it - we can suggest an alternative method.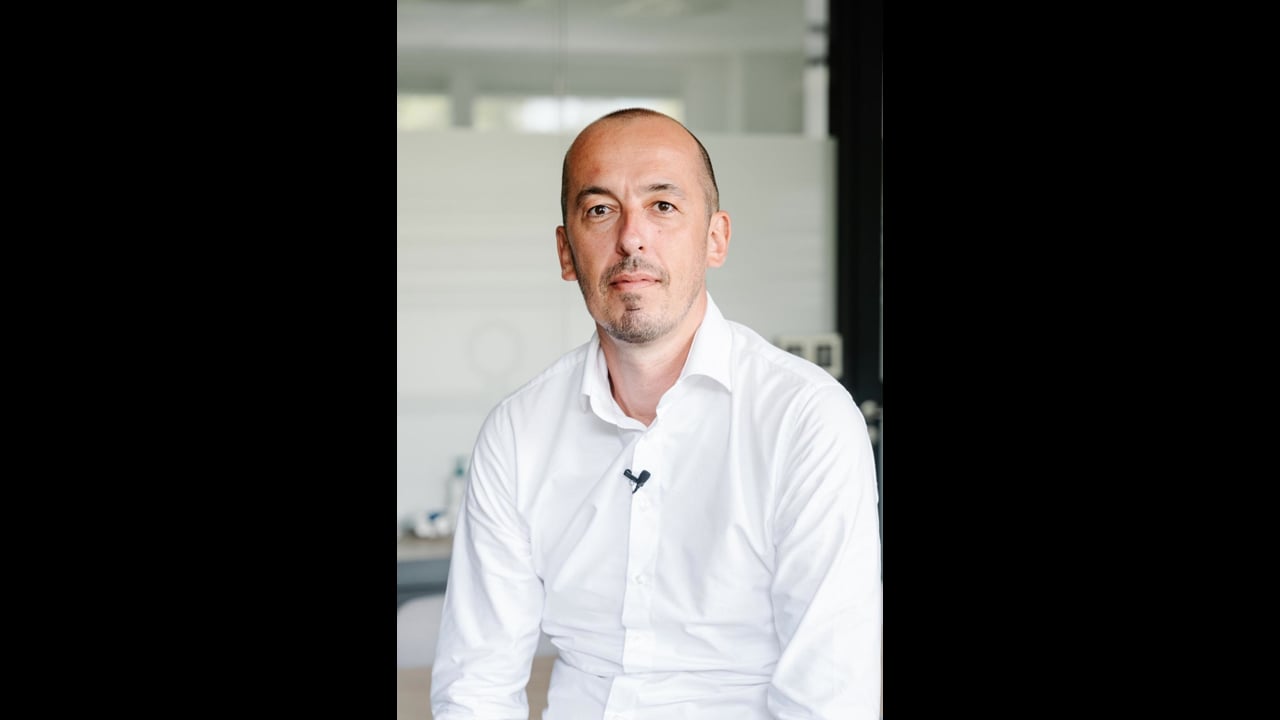 Think big
We're constantly looking for ways to grow and become better. Not just slightly better, but a whole level higher. We believe that we can do it, and we're excited by new challenges. We're constantly reviewing current procedures, looking for new opportunities, and assessing whether there is any room for improvement.
When you say 2N, I think 'from zero to hero'. The company rose from obscurity to global prominence, with operations spanning from Modřany all the way to Manhattan.
Act as one
It may be a cliché for some, but it's a fundamental principle of cooperation for us. None of us are single players: everything happens as a team, and we perform better as a result. We know how to be aligned, coordinate well, and respect each other. We build on the strengths of each team member to create a strong unit with a clear common goal.
I have the freedom to make decisions, the trust of my superiors, a great company of people, and the background of a company that is not afraid to invest.
Always open
We communicate with each other openly while observing decency and respect. We're always curious, too – it's normal at 2N to take an interest in who's working on what and what's new in someone's field. The driving force behind innovation and development is good information flow and information sharing. If something doesn't feel right, we don't wait to be asked! Instead, we're proactive and openly discuss it.
Management explains their decisions so that we understand the reasons why they think this is the right way to go.
"Unlike many companies, 2N works as a whole."
Active talent support and challenges for the brave
Our products have set trends in our field, so much so that competitors all over the world try to copy them! But we haven't stopped developing – we also have a lot of opportunity for people who aren't afraid to venture into new territory. These courageous pioneers can always consult experienced and seasoned colleagues who have worked here for decades and be met with enthusiasm and openness. They're the world's leading experts in their fields while remaining exceptionally humble, and are happy to advise anyone who asks. Everyone has an open door to personal growth: there are 20 internal lecturers who organise in-house training and courses across the company. We have mentoring programmes, development activities, = active talent support, and we are starting to work on a succession culture. All of this is based on a lot of ideas and technological challenges that need to be addressed.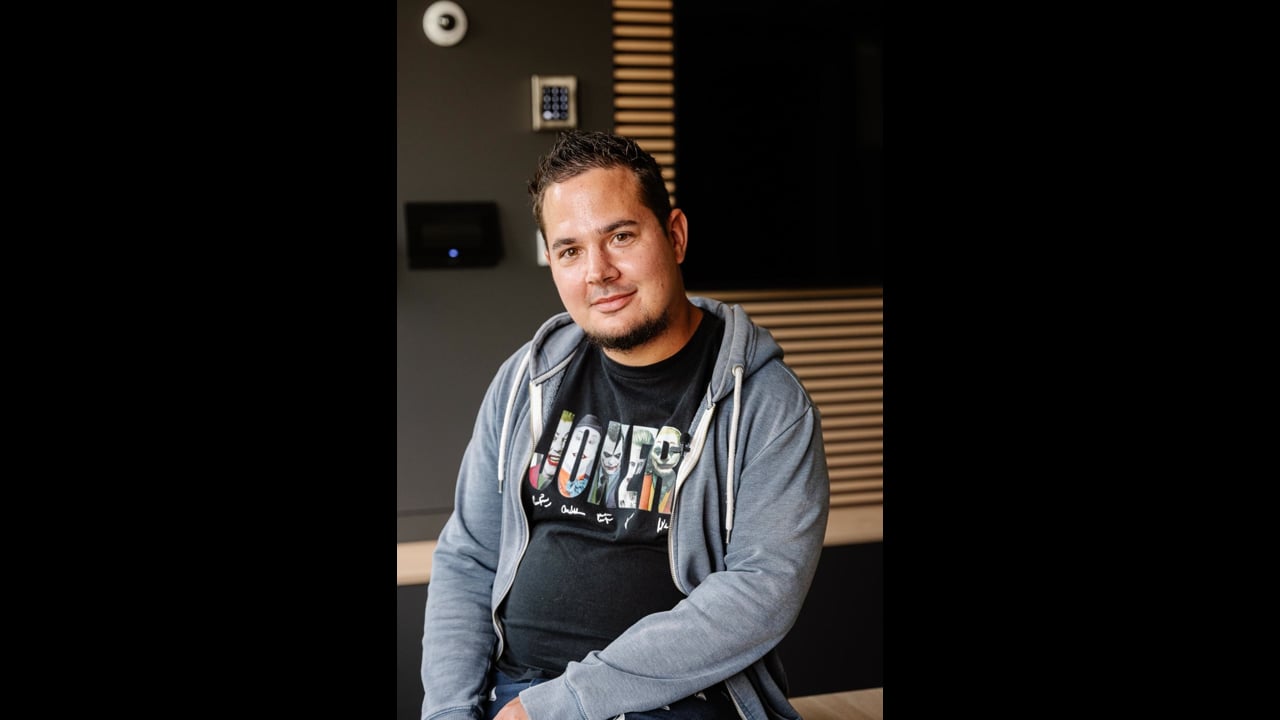 We never stand still
In today's fast paced environment, any stagnation – even minor – can be fatal. We constantly follow the news from all over the world, we go to conferences and trade fairs, and we are not afraid to try out new procedures, materials, or technologies almost immediately after coming across them. If the experiment fails, it's OK – making mistakes is an effective way of learning new things, and we find a different solution. When the experiment succeeds, it's followed by a phase of internal testing, certification, and deployment into production. Because of our sophisticated infrastructure and ecosystem, we can add new features to our products for many years after they are released, ensuring their relevance, and added value.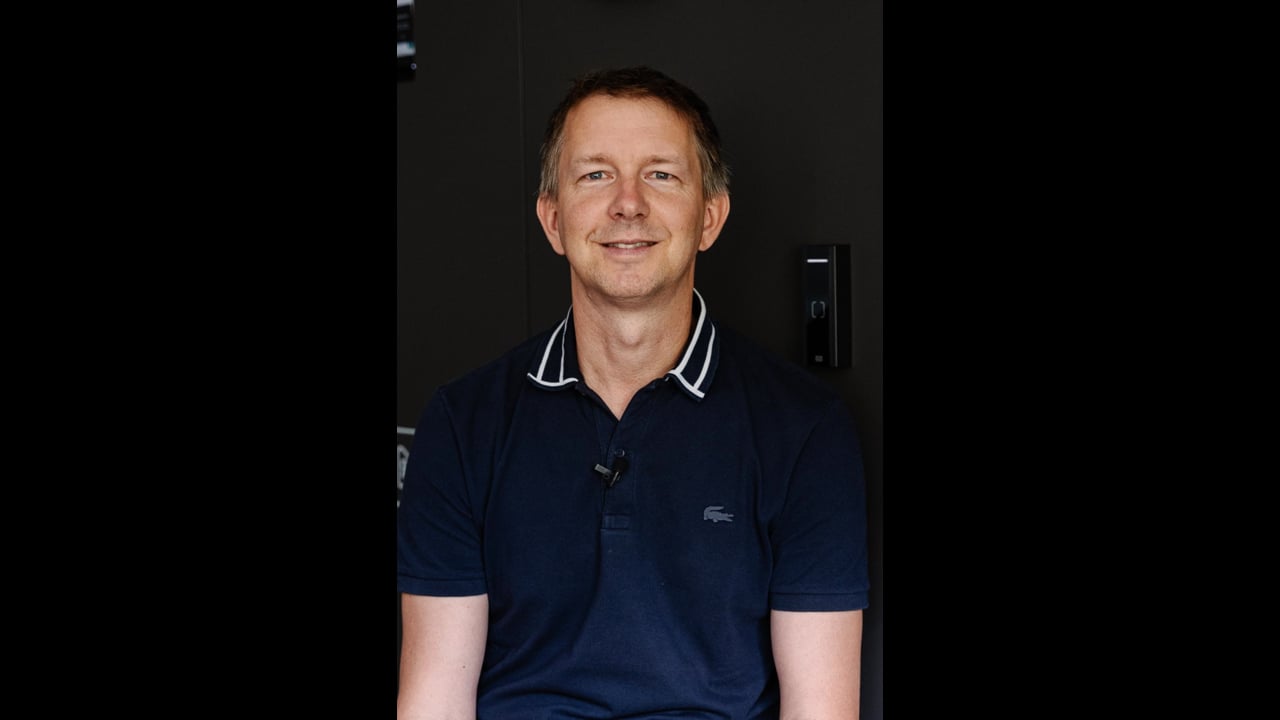 Come and play!
2N is the perfect place for technicians, geeks, and technology enthusiasts. We have a great opportunity to enjoy playing. Trying things out, experimenting, and coming up with our own solutions. We've built our own smoke chamber, stress-testing facilities, and testing labs to see if our prototypes are ready for certification. When we come across a new technology or component that doesn't work as we'd like, we won't rest until we've figured out how to improve it. We never hesitate to start programming our own drivers, software, or libraries. We don't make unnecessary compromises, but rather invest energy so that we're always one step ahead of others and inspire them with the result. In the end, we don't forget that even tiny details can become determining factors.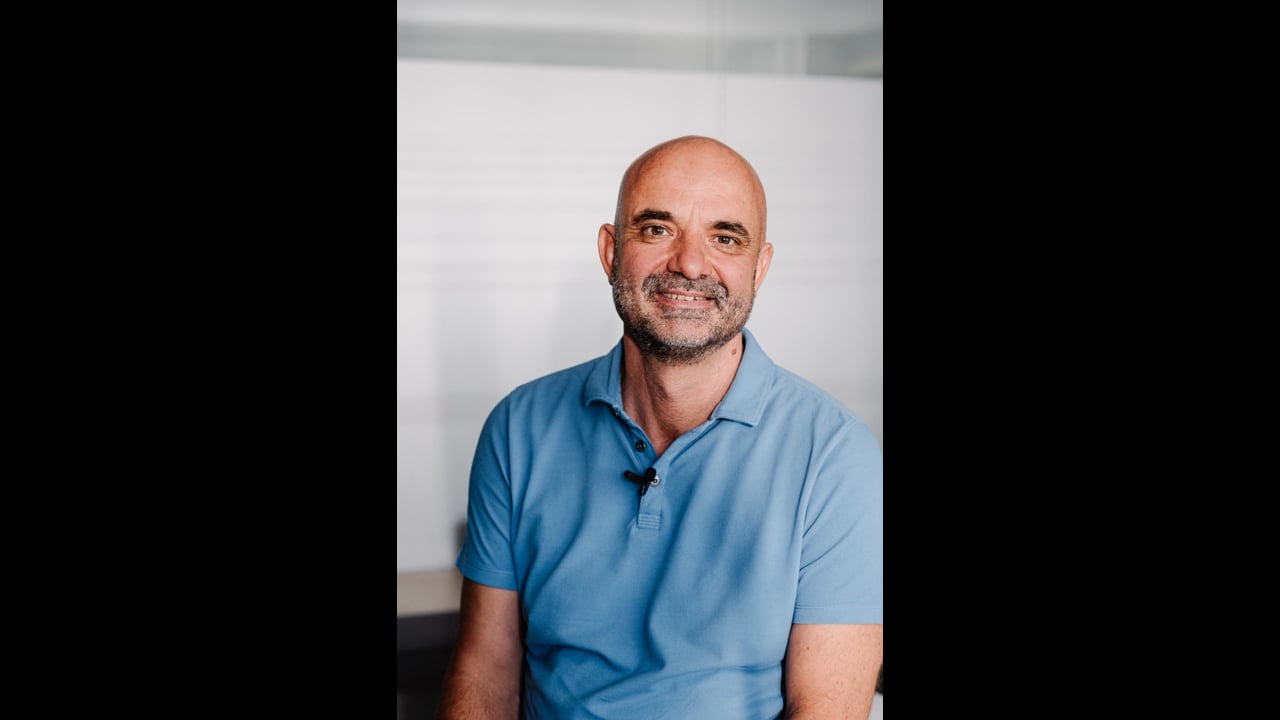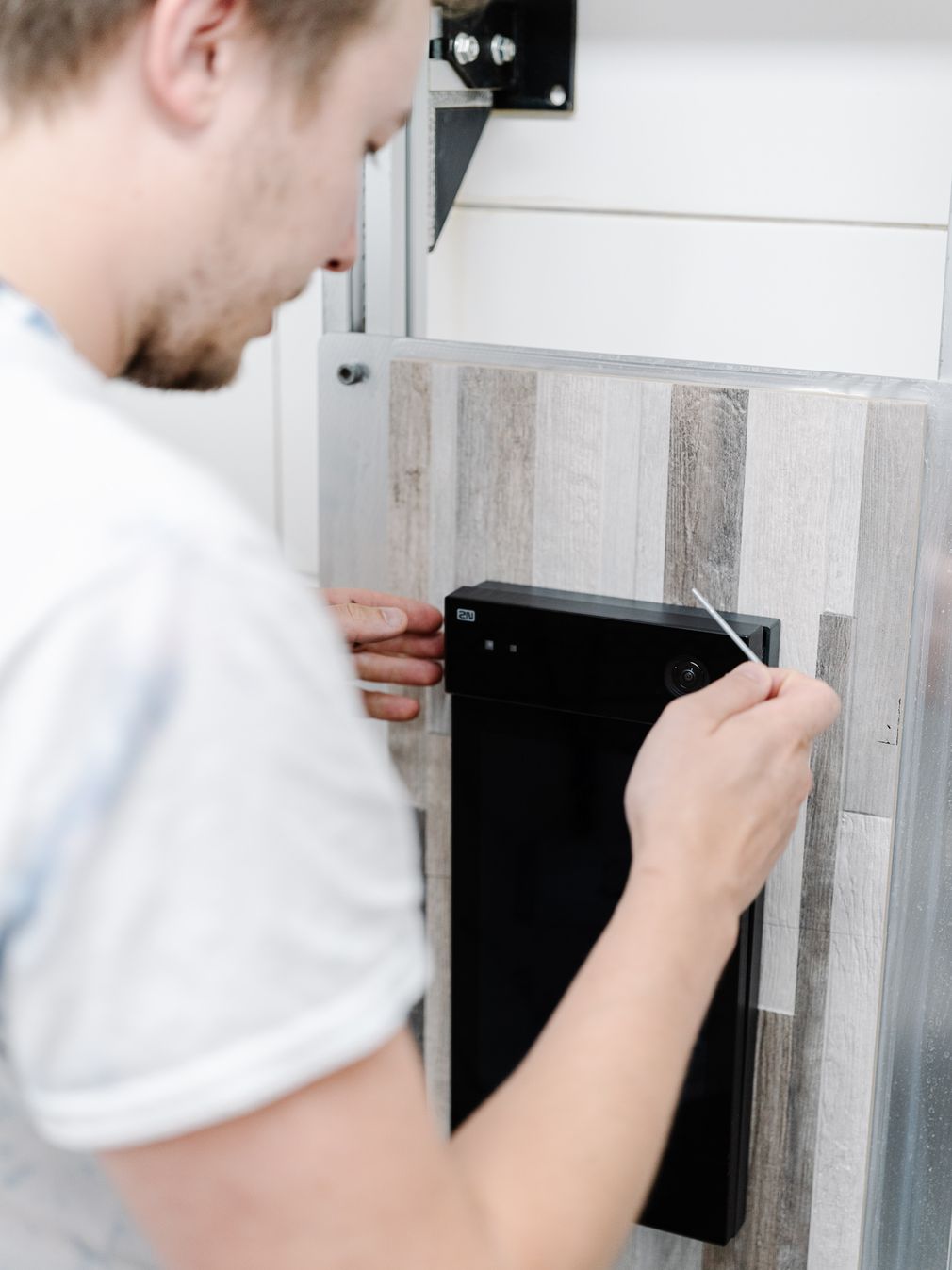 Stability and one step into the future with Axis Group
In 2016, we became a part of the Axis Group. Our three original founders decided to sell because they wanted to enable the company to grow faster and to access technologies that would be difficult to access on our own. By joining Axis, we have a great partner who has gone down a similar road to the one we are now following. From a small Swedish company in the 1980s, Axis became a world leader in network video and security cameras. They share their knowledge and best practises with us, and we can now use Axis processors and their patents in our products. This way, we've gained access to cutting-edge and unique technologies whilst maintaining a great deal of autonomy.
2N Prague
We are primarily located in Modřany, Prague across two premises. One houses our tech department, where all development, testing, and assembly of products take place, and the second office is where our sales, marketing, and company management teams operate. Our offices have great facilities, including a company car park and canteen, and there is a bicycle path around the building which many of us use to cycle to work.
2N World
We were founded in the Czech Republic, but from the very beginning, we have played on a global field. We have dozens of colleagues abroad, our own branch in Italy, and actively operate in all major global markets. Every year, we present ourselves at prestigious international exhibitions and conferences.
Looking forward to seeing you
There are no opportunities at this time.