Alteryx
Alteryx is an American company that has been providing data processing solutions since 1997. Their platform offers end-to-end process automation for data engineering, analytics, reporting, and data science, and it's currently the world leader in this field. This platform allows companies from all over the world to democratize data analytics and use it in a wide range of applications. In 2017, Alteryx made its first-ever acquisition by acquiring a Czech data startup called Semanta. Gradually, Alteryx integrated Semanta's product into its analytics platform, and this led to the establishment of the Prague-based development center, which is now one of Alteryx's largest centers. The development center specializes in designing and developing next-generation cloud products, and it has earned a reputation as a hub of excellence in this area.
Global Business with Startup Mentality
With 25 years of experience, a vast number of enterprise customers, and a product that dominates its industry, our company has earned a well-established reputation. Despite our success, we remain committed to innovation, constantly challenging ourselves to find new ways to serve our customers with courage and determination. Our startup mentality remains at the core of our approach, and we're never afraid to challenge the status quo.
No-Code Data Platform
We are currently developing an innovative smart programming solution catered towards individuals without programming expertise. Our user-friendly interface empowers users to seamlessly integrate data, establish personalized workflows, and gain access to outcomes that would otherwise be challenging to attain.
The company's clear goal and tangible results are evident, as is the enthusiasm of its people. It's truly inspiring, and I am proud to be a part of such a passionate and dedicated team.
Designer is an exceptional and efficient tool for processing data accurately and without errors. Our aim is to make it available across all platforms, enabling seamless access to our product.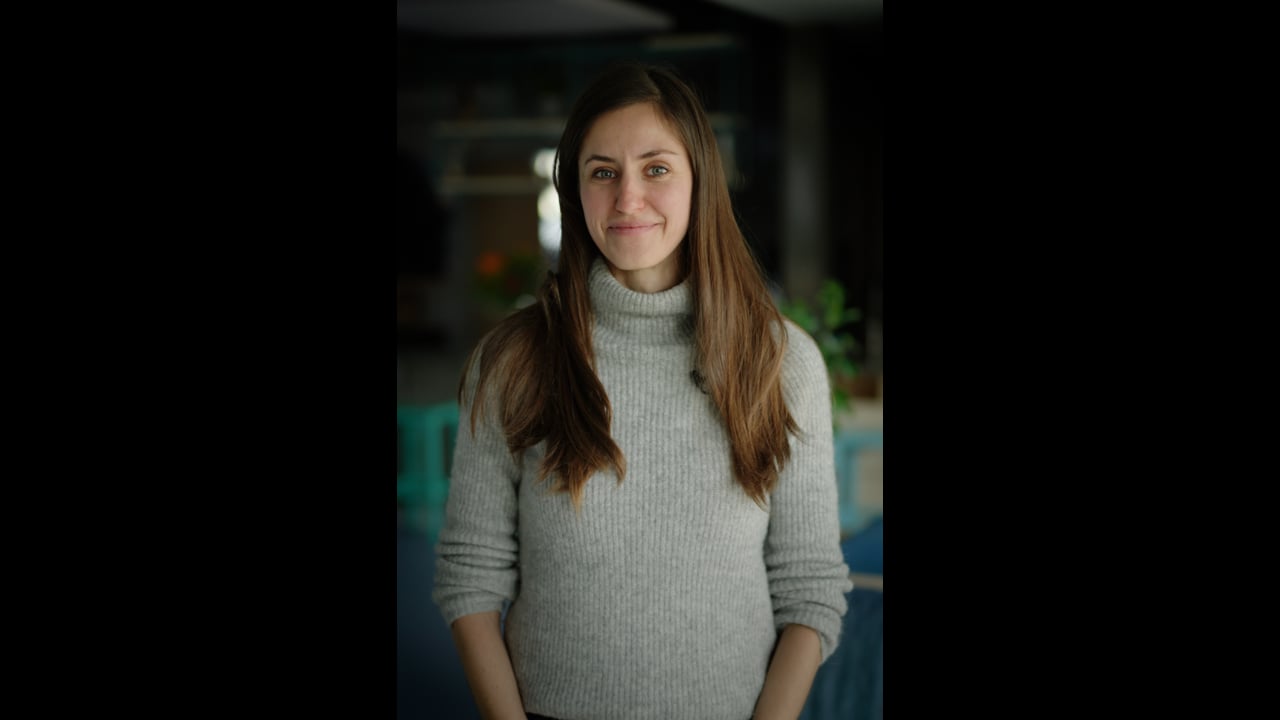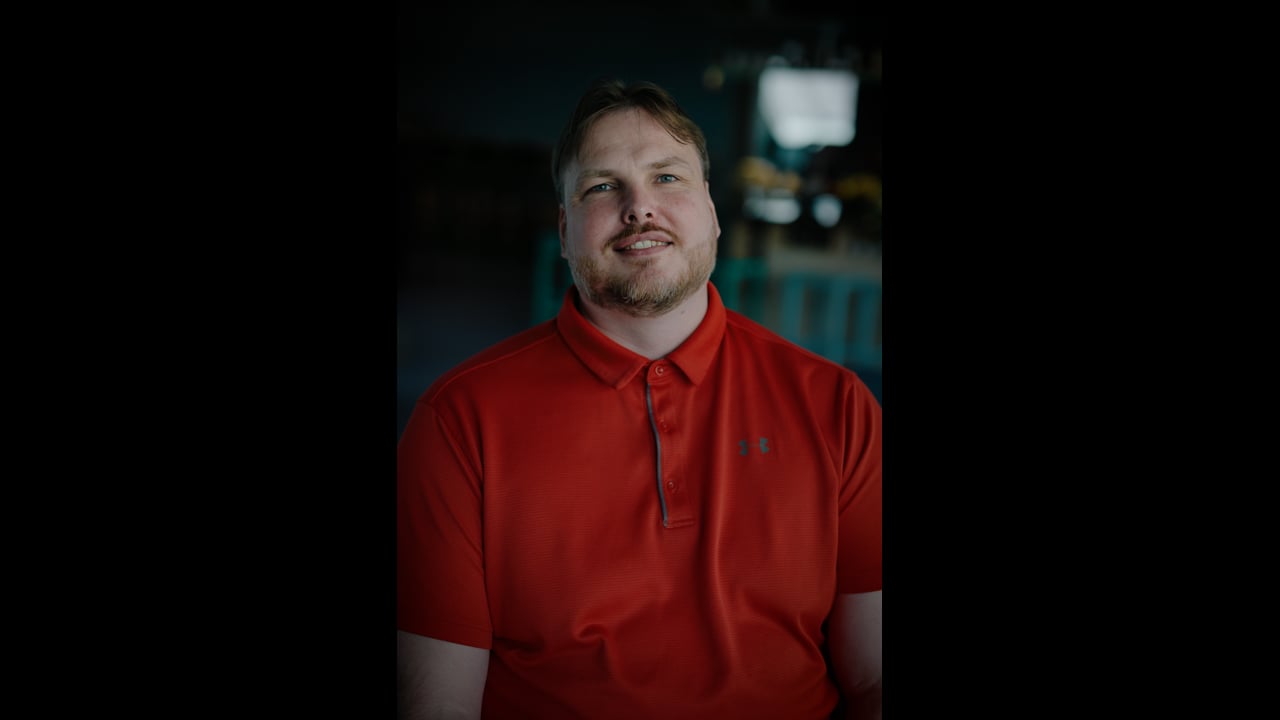 Democratizing data analytics.
So that anyone can extract interesting insights from their own data without having to know how to code.
Ownership and High Level of Personal Accountability
Our priority is to create a workplace culture that enables individuals to work autonomously and deliver top-quality outcomes. We firmly believe in empowering our employees to make informed decisions about their work and the team without the need for supervisory approval. In fact, we encourage an entrepreneurial mindset, where it's better to ask for forgiveness than permission, and mistakes are viewed as learning opportunities rather than failures.
Technological Environment for the Demanding and Curious-Minded
Alteryx presents a highly inspiring and challenging technological environment that attracts individuals who enjoy pushing the boundaries of innovation. As clients' requirements evolve dynamically, we constantly innovate and test the latest technologies, often being among the first to deploy them. Our agile team excels in rapidly comprehending and effectively implementing new technologies in projects, enabling us to deliver exceptional results to our clients. While we are committed to investing in the development of our talent, we seek individuals who embrace challenges, and are comfortable pushing themselves beyond their limits to achieve extraordinary outcomes.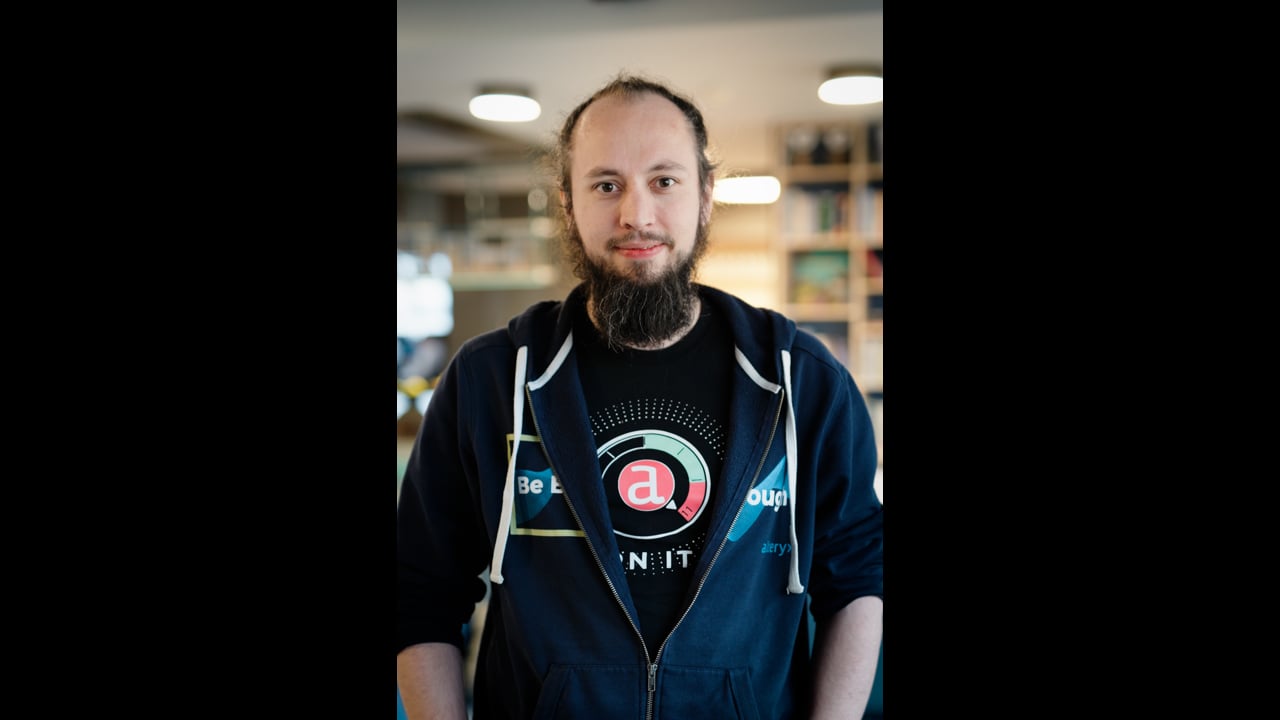 Empowering People to Perform Their Jobs with Maximum Efficiency and Effectiveness
We value employee autonomy, allowing individuals to choose their preferred laptop and software without restrictive policies on administrative rights or app usage. We believe in empowering our employees to work in a way that's most effective for them, recognizing that this approach leads to the best results.
We are building a culture of openness and fairness. I try to be as clear as possible so the team knows what to expect.
Distributed Teams across the Planet
At Alteryx, it's common for team members to be dispersed across the globe, meaning that the whole team is rarely in the same location. For instance, you may be working from Prague while your manager is based in Denver. This can create time zone challenges, requiring flexibility and careful planning to facilitate meetings with overseas colleagues. However, our accommodating culture and colleagues' awareness of time zone differences mean that meetings are often scheduled for their morning, avoiding late nights for us.
We recognize that advanced English communication skills are essential for success at Alteryx, as we collaborate with colleagues from diverse cultures, particularly the US. We value open and respectful communication, and continuous improvement in English proficiency is encouraged. A good level of English is essential to thrive at Alteryx.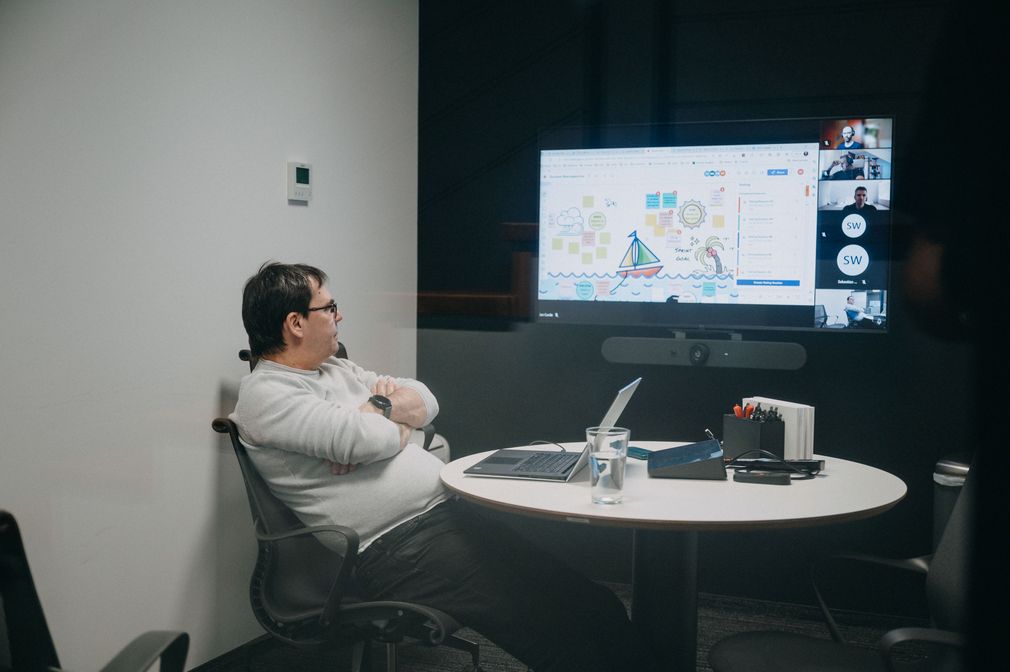 At Alteryx, we prioritize the well-being of our team members.
We foster an environment that supports both professional and personal growth. Our goal is to provide a workplace that our employees enjoy and where they can thrive.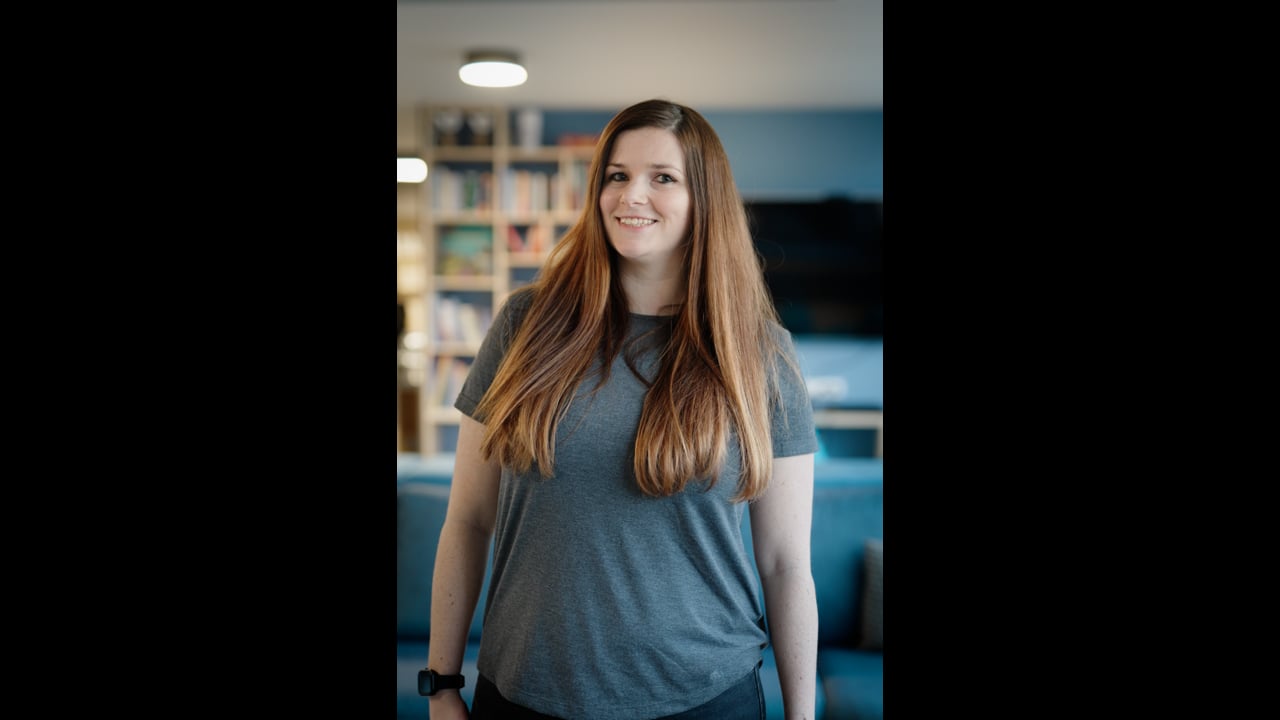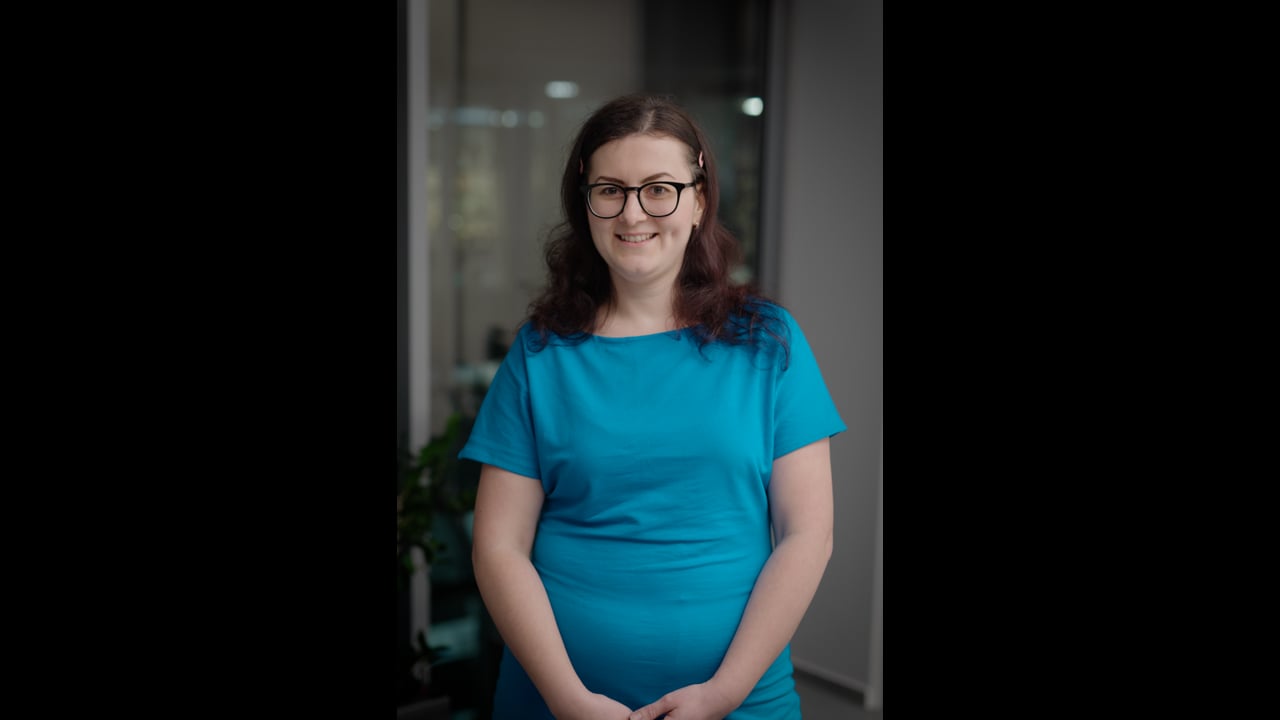 Happy People Are the Ones Who Achieve the Best Results
We prioritize our team's well-being and believe that a positive work environment leads to better performance. Our managers prioritize supporting and developing employees, rather than managing or controlling them. By building trust, we eliminate the need for constant reporting and enable employees to focus on their work to the best of their ability. This requires effective planning, delivering on commitments, and maintaining reliable collaboration. Alteryx is the ideal workplace for individuals who value a free and trusting environment and strive to deliver exceptional work.
I've been here so long, my colleagues are family to me now. I'm happy to see us grow and move on.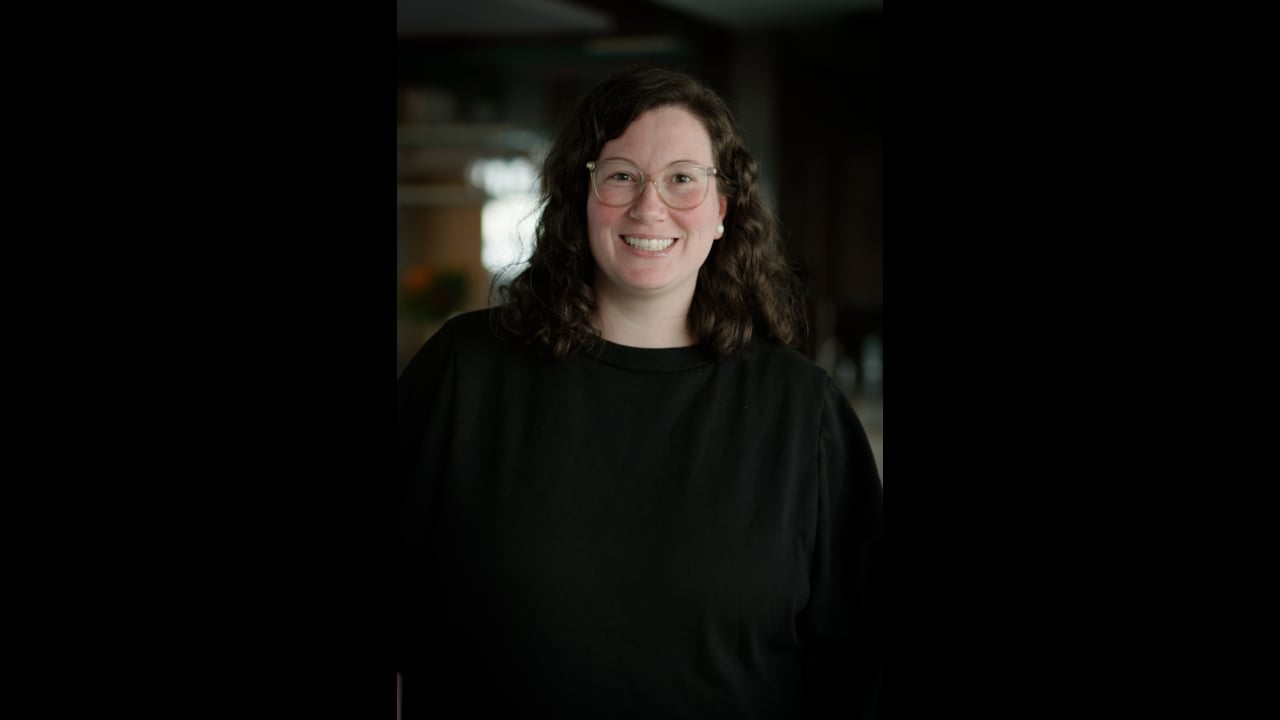 I Speak Alteryx
If you're searching for an inclusive work environment that prioritizes respect for individual diversity and needs, then Alteryx is the perfect fit. We believe that the diversity of our teams, comprised of individuals from various nationalities, makes us more dynamic and capable. Mutual empathy, tolerance, and the ability to see the world from different perspectives are essential in maintaining strong relationships within our teams.
We value transparency and honesty, and strive to create an atmosphere where everyone feels fully integrated into the team and is able to contribute to all company discussions.
Benefits Beyond Ordinary Wishes
We are continuously refining our benefits program to provide meaningful value to our employees. We strive to ensure that our people have everything they need to thrive, not only from a technical perspective, but also on a personal level. Rather than offering a run-of-the-mill benefits package, we are committed to providing benefits that enhance our employees' everyday lives.
Our benefits programs include assistance with family planning and adoption, compensation for maternity leave, and six weeks of "paternity" leave to support new fathers. We also recognize the importance of mental health by offering two additional days off. Additionally, we offer the opportunity to order books and take professional development courses to foster ongoing learning and growth.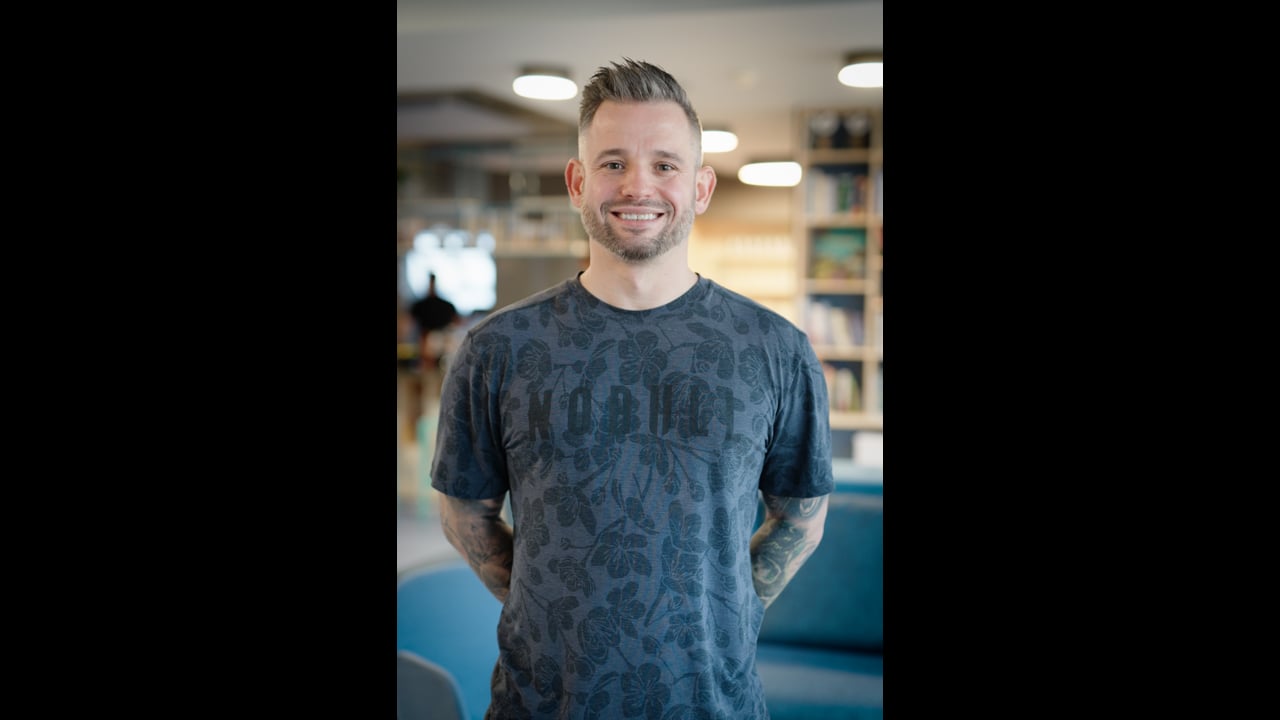 Sophisticated Development Plans
We believe in the innate desire of people to develop and learn continuously, which is a cornerstone of our success. We strive to stay at the forefront of technology and shape the direction of the data industry. To achieve this, we have a comprehensive system of individual learning plans aligned with company objectives and a range of development programs, including the Elevator Program, Women Executing Shadowing Program, and more. These programs are integrated into a well-crafted Career Ladder Framework, which provides a structured approach to our professional growth. This framework encompasses both hard and soft skills, communication, languages, and even offers financial support for certified education up to Kč110,000.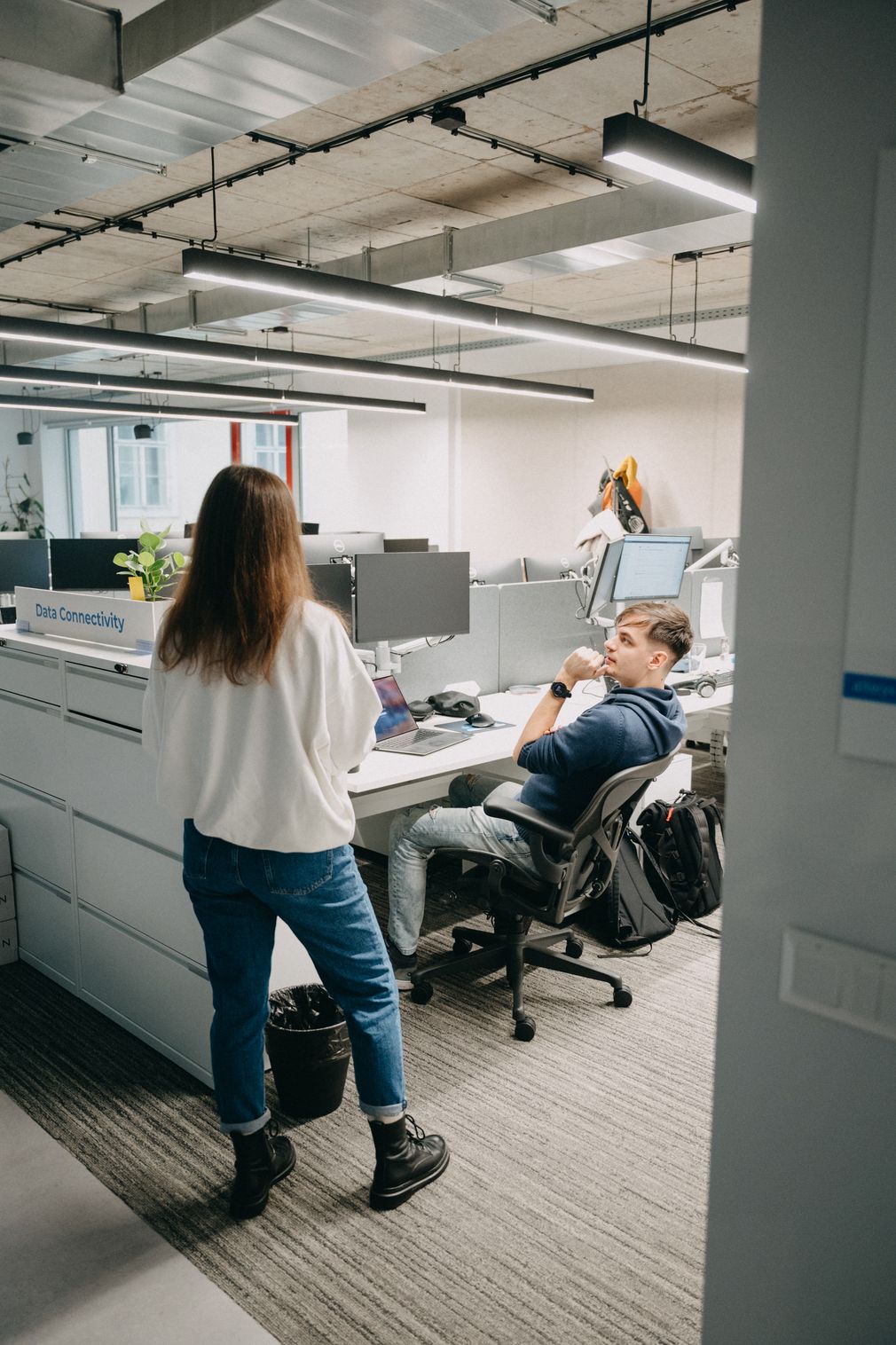 Learning Days
We regularly organize learning days that feature lectures and workshops designed to help you master new technologies or enhance your skills in the tools you use frequently.
Innovation Days
Our global offices are constantly generating innovative ideas that can enhance our company or products. We foster a competitive spirit among teams to bring forth the best improvements, and our Prague team has proven successful multiple times. We pride ourselves on our ingenuity, and our Innovation Days provide a fun environment to think outside the box and approach our work from a different perspective.
Usually, there isn't much pressure. However, the motivation to excel comes from sensing the genuine interest and support of those around you regarding your work.
I'm happy that I'm not the smartest person in the room because it means there's always more to learn and opportunities for personal growth.
Data Drives Us but Our Values Define Us
Customer First
We are relentlessly focused on customer success and always put the customer first.
Integrity
We believe in honesty, trust, and operating with the highest integrity in everything we do.
Accountability
We hold ourselves accountable for results and deliver the best in everything we do.
Empowerment
We empower everyone to make an impact and invest in each person's talent to achieve more together.
Equality
We believe in diversity, inclusion, and equality and a culture where everyone feels welcome.
Make Your Start as Smooth as Possible
We understand the importance of a smooth start at Alteryx, and that's why we provide comprehensive support from day one. You'll be working on real tasks alongside your team with the guidance of a mentor who will help you navigate your role and answer any questions you may have. We know that our products can be complex, but we're prepared to support you every step of the way. During your early days, it's not uncommon for your manager or a manager from another country to come to Prague and provide additional support. We believe that work-life balance is important, and that's why we also encourage team outings to enjoy dinner or attend concerts together. Providing support is one of our core values.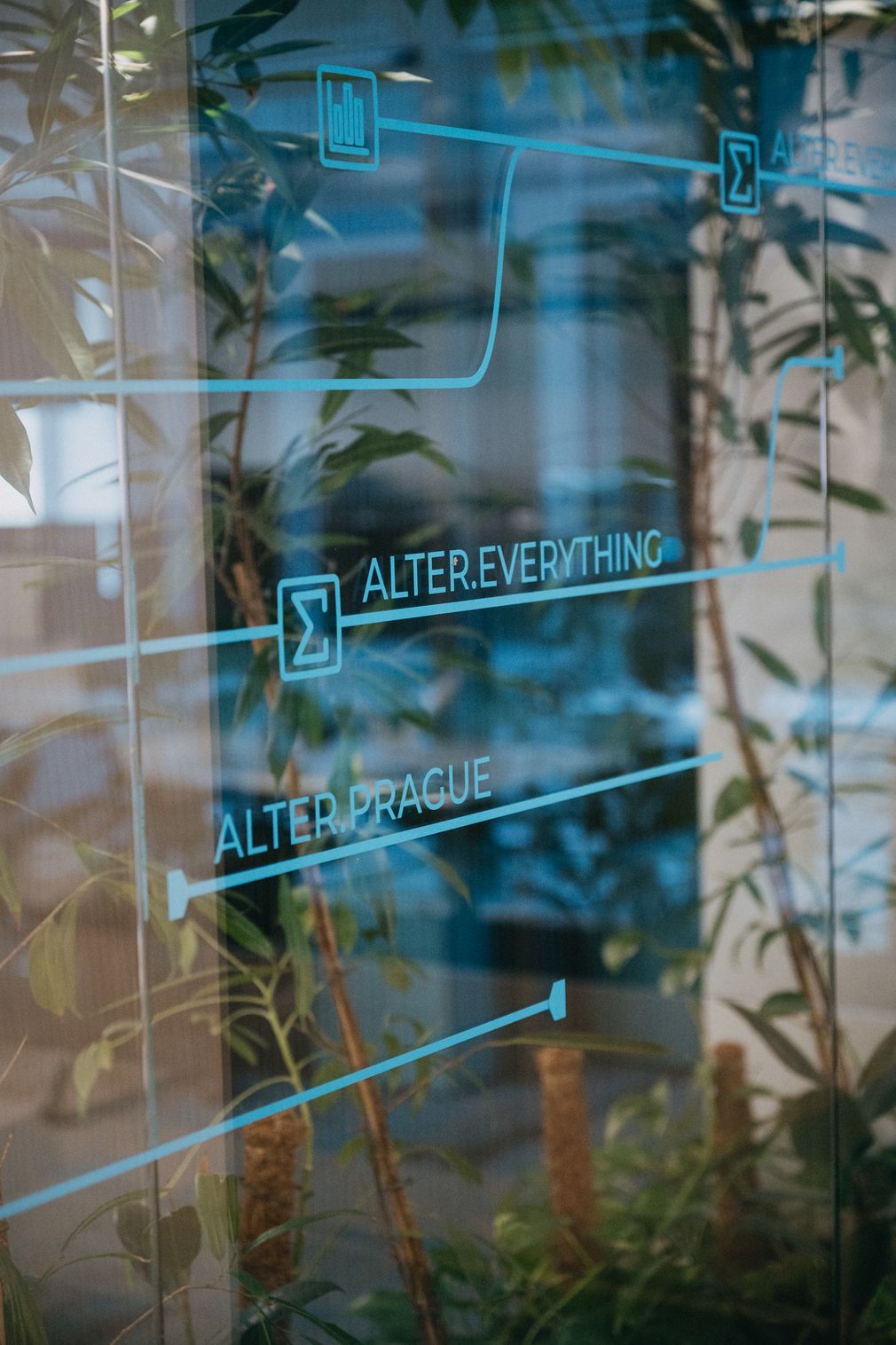 Bootcamp at HQ in the USA
We believe that it's essential for every new colleague to visit our headquarters in California within the first few months, regardless of their level of experience. This visit is an opportunity to learn about the Alteryx story and culture, and meet our senior leadership team. You'll also have the chance to network with other new employees from around the world. Looking back, we feel that this trip was more than just a chance to get to know our colleagues. It helped us feel valued and appreciated by the leadership team.
Every new colleague visits our US headquarters in the first few months.
We want newcomers to become a part of the Alteryx story, meet our management, and recognize that we're not just a faceless corporation.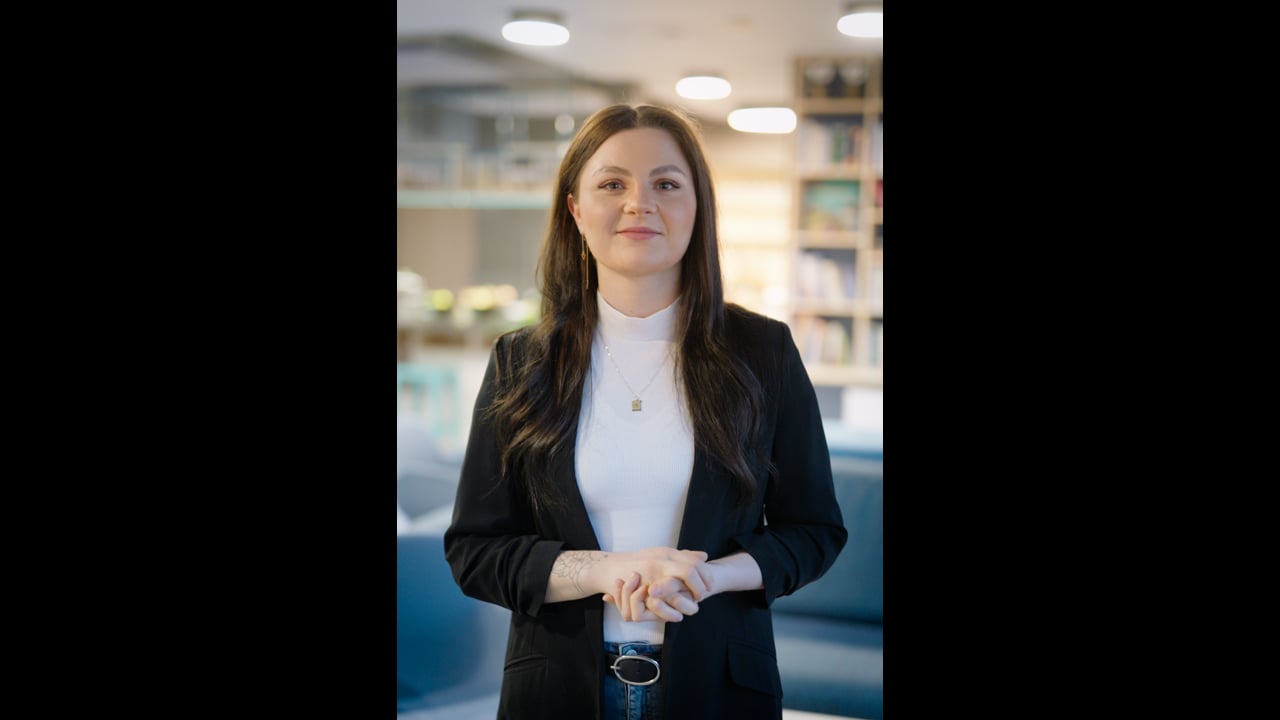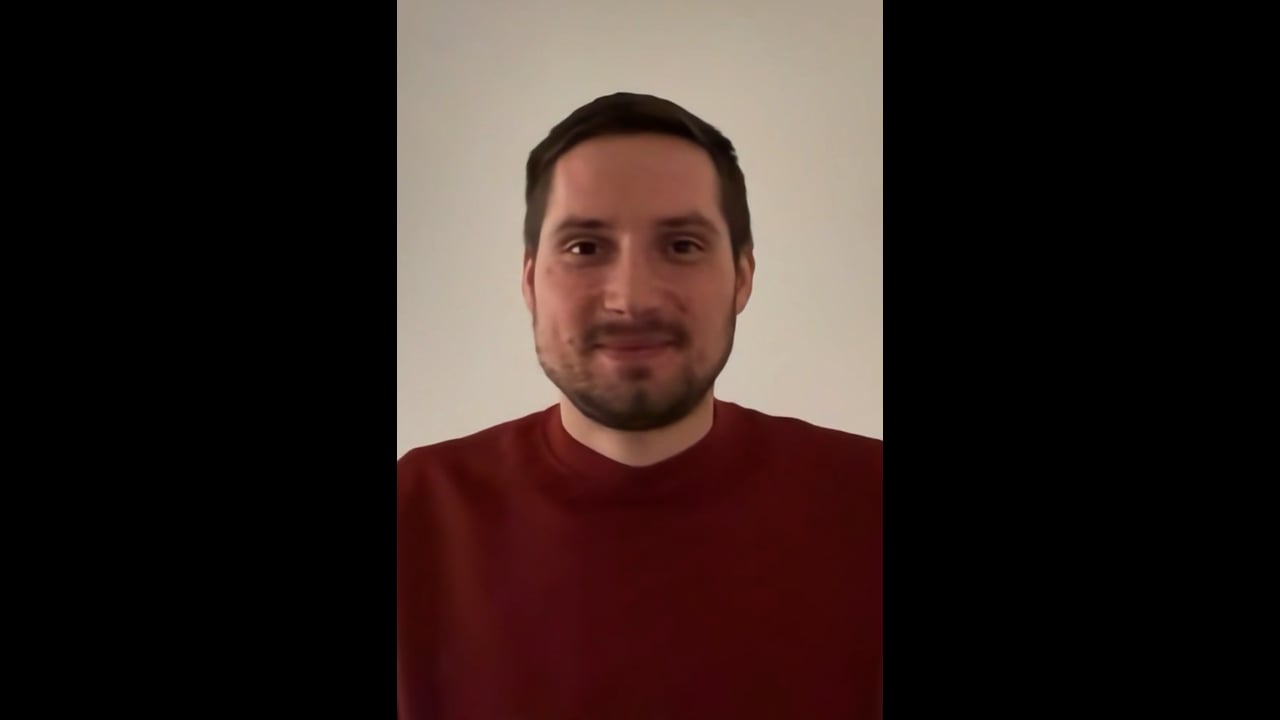 Work from Anywhere and Stay Connected
We understand that not everyone thrives in a traditional office environment. That's why we offer the flexibility for our employees to work wherever they feel most productive, whether it's from home or a local café. Our hybrid work style ensures that everyone can participate in work activities, no matter their location, leading to greater efficiency and the maintenance of creativity and energy levels. However, this doesn't mean our offices are empty. We still provide a fulfilling work environment for those who enjoy working in an office setting, and they can use the space to connect with colleagues, share meals, and discuss ongoing projects.
Alteryx Prague
We have a spacious and well-equipped office located near Masaryk Station, spread across three beautiful floors. Employees have everything they need – from nutritious breakfast options to snacks, lunch, and coffee breaks, we have it all. Fresh fruits, nuts, muesli bars, coffee, tea, soda, beer, energy drinks, and juices are just a few examples of what's available. With a different menu on each floor, we're not just talking about any regular office pantry. Everything we need is conveniently located just a few steps away, allowing us to work productively and comfortably.
Many of us have a simple morning ritual - wake up, get on the metro and have breakfast here with others.
At the Prague office, it's easy to strike up a conversation with anyone, whether or not you're part of their team. It's a tight-knit community where everyone seems to be acquainted with one another.
Experience Alteryx
Every six weeks, we host a board game night where we enjoy beer, wine, and pizza while playing games until we've had our fill. We welcome everyone, whether you're a current colleague or a potential employee, and encourage you to bring along friends or significant others. These parties are a great way to get to know us and see what we're all about in a relaxed and fun environment. Plus, playing games can reveal a lot about a person!

When you're in a good mood, you give it away. When you come in sad, you drain the mood.