DENEVY
In 2014, a development team that delivered solutions for a large telco client decided to establish their own business. Thanks to the quality of their services, customers soon began to come to the newly formed company called Denevy. Andrej Hyben and his colleagues started building teams that initially worked on-site, directly with clients. Even without active sales, the number of inquiries kept growing and one of them even led to the launch of their own tool called juno.one. From the very beginning, Denevy was built with the vision of being a useful IT company that will provide tailored, top-quality IT services to its customers. Today, Denevy's services in the areas of development, software integration and testing are being by renowned clients both in the Czech Republic and abroad. At the same time, the team develops their own internal products such as the juno.one project tool. This tool with global ambitions helps various companies with their daily business activities. Denevy as a whole is based on friendship, responsibility, professionalism and a positive attitude. It's not uncommon to hear a volley of laughter from the offices, as the atmosphere is different from your usual IT companies.
IN-HOUSE DEVELOPMENT, TESTING AND BODYSHOP
One of the activities that we are really good at is testing. We try to make sure that a whole team is allocated to the client, because then our people have colleagues around them that they are used to and enjoy working with. That reflects positively on the quality of work. People who are allocated to client projects don't stop being Denevy though. Andrej goes to see them regularly and checks in on the status of the project, how his people are doing and if they need anything. Whenever anyone feels something is wrong, it's addressed right away and in a way that makes our teammate happy. Next to allocations, a significant part of the company works on internal development (e.g. the juno.one product) or on client orders.

WE'RE COUNTING ON YOU
And on you! And you as well! Denevy is a company that values its people above all else. It has grown from the people around its founder, Andrej Hyben, and the people have always been a hugely important factor in its success. Your voice will be heard here. When anyone comes up with an idea, we never fail to discuss it and explore its potential. Every opinion counts and every idea has its weight. After all, you never know when an idea becomes an opportunity that could change our future. At Denevy, you'll never be pushed aside. On the contrary, everyone is always included and you will always be a part of what is going on in the company. Denevy is a team-based business, built on strong individuals who want to cooperate with each other.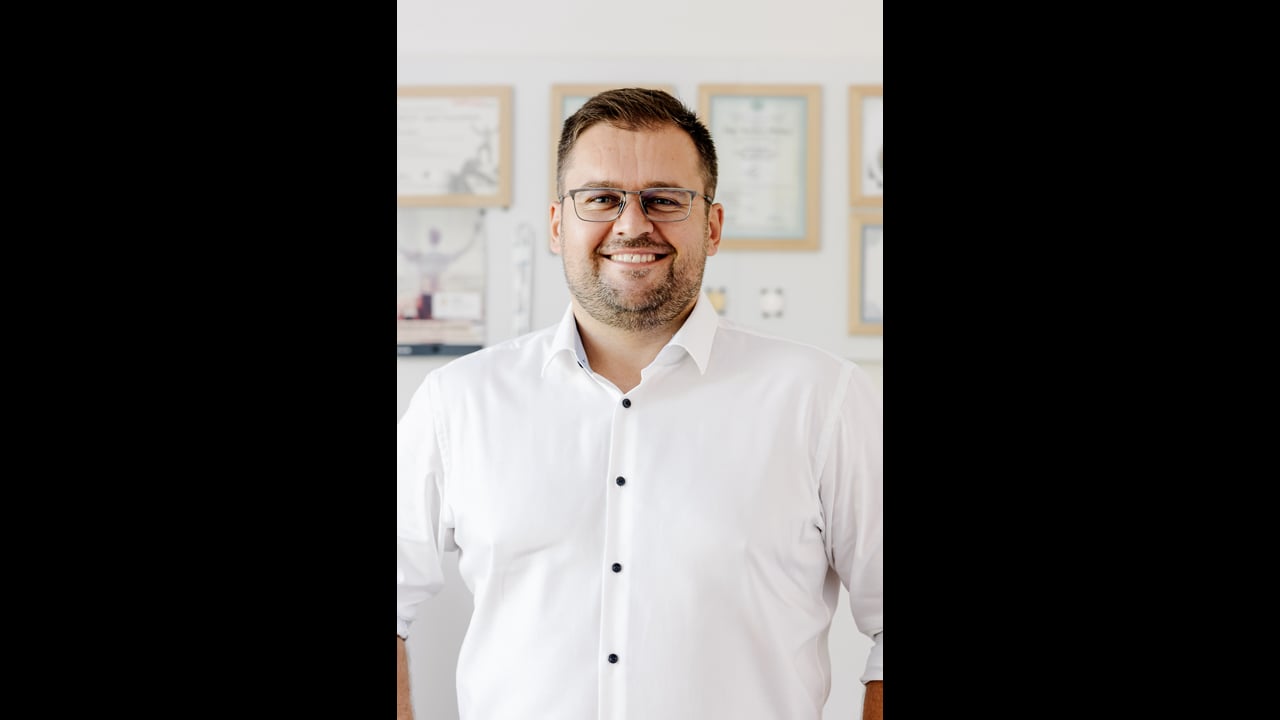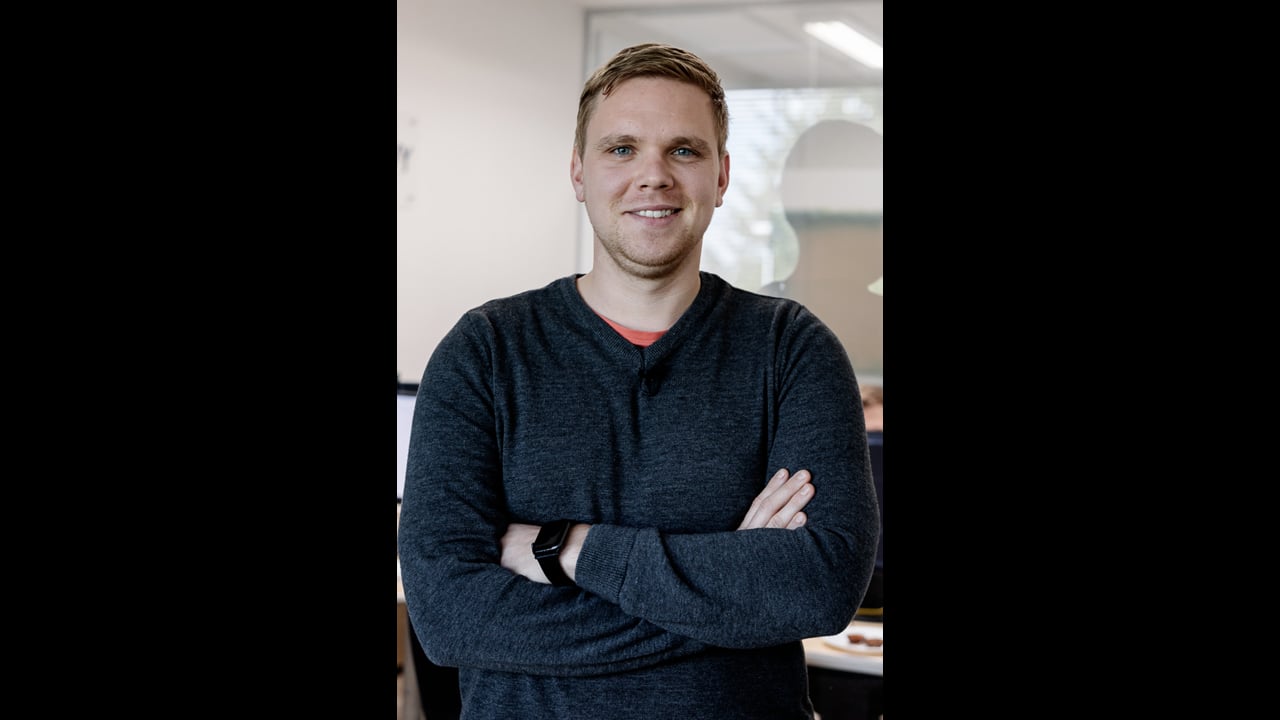 The Denevy culture is about responsibility and friendship
ACCOUNTABILITY
In Denevy, when someone takes charge of a project, you can count on it to happen. It starts with Andrej and it spreads throughout the company. Every given word counts and agreements are kept here.

DON'T BE A SLOB
The basic trait that we want to see during interviews is that people do their job with 100% care and that they always follow through. Meet deadlines and deliver what you promise. This enables team leaders to stand behind their people because they can rely on them at all times.
DIRECTNESS
There is a very friendly atmosphere in Denevy, and it works mainly because there is nothing to hide. Everything is dealt with right away. Everyone's heart is on their sleeve. We have honest and open discussions, we can make fun of each other and no topic is taboo. This is the basis of a good friendship.
The Denevy team is awesome. They can appreciate helpfulness, they can help you and teach you anything. So, even though I'm working on a project for a client, I don't feel like I'm left out. I'm still Denevy.
It's important to me that people around me enjoy themselves. You don't have to be the best coder, but if you enjoy it and it shows, then the door is open. We want people who are passionate about the project.
We're not an introverted IT company. In fact, you could say that thanks to Andrej we are the complete opposite, because he is the opposite of an introverted IT guy, he is expressive, he likes to have fun and he likes to spend time with the team.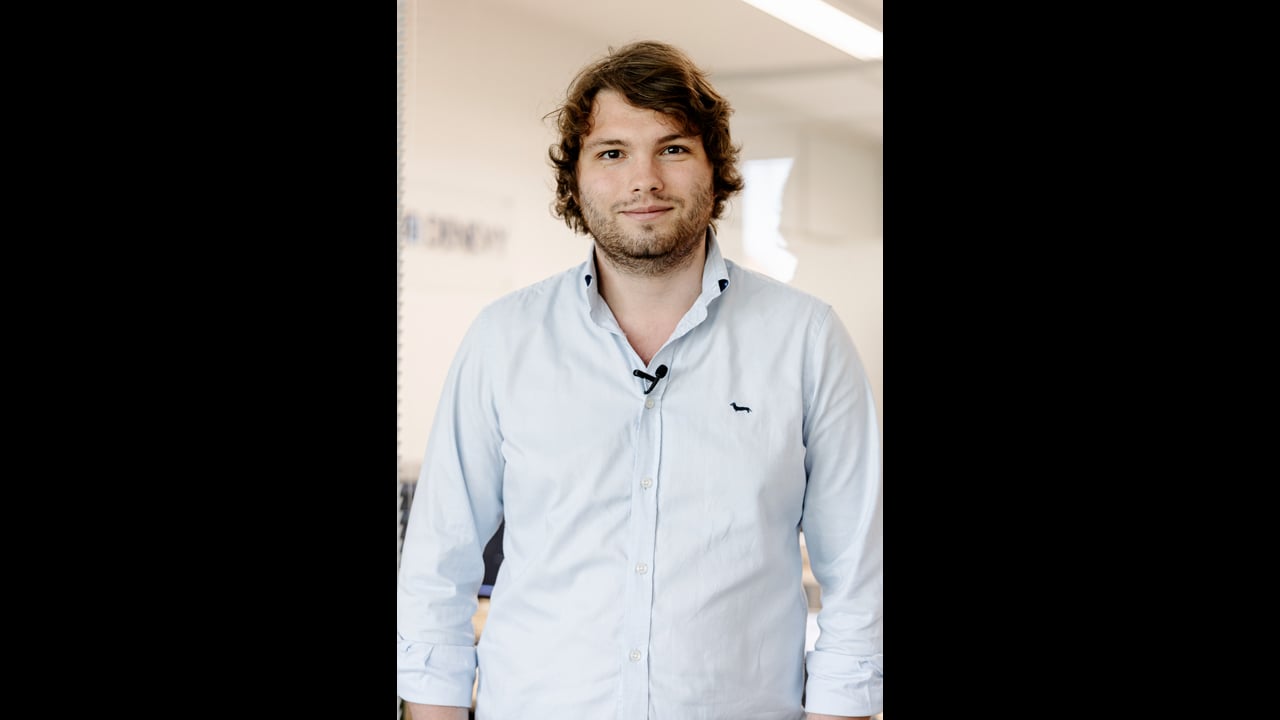 "I'm straightforward with everyone. I don't like it when problems are not addressed or begin pushed off. Honesty simply gets you the farthest."
ANDREJ HYBEN, FOUNDER & CEO
WE ARE A FAMILY TEAM
Andrej and Anka Hyben are the driving force of Denevy. They trust and respect the people around them. Andrej often visits his people allocated at projects for a "Coffee with Andrej" to learn how they are doing. This makes Denevy a company full of people who work together, help each other, learn from each other and can rely on each other. Denevy is built on the accountability and professionalism of its people. When someone takes on a task, we can be sure they will finish it.
Plus, you'll often hear laughter and constant discussions, because someone is always trying to crack a tricky problem together with their colleagues and is having a great time doing it.
Flagship product
JUNO ONE
CUSTOM SOFTWARE WITH HUGE POTENTIAL
Juno.one is our own tool that reflects what we believe in. It's simple, intuitive and created with care and commitment. It's a comprehensive project management solution and can be used to develop software or even build a house. All the modules and functionalities that juno.one offers are useful to anyone who wants to work systematically.
Juno.one was initially created as a tool to manage and administer the testing process (test analysis, test plan, test execution, etc.) and over time other features such as reports, test repositories, test scenarios and many more were added to meet various business requirements. Today, juno.one is not only used by testers, but also by business, HR and other departments outside of development. We have gradually added many more project management features and functionalities to juno.one until it has become the comprehensive software it is today, and it keeps growing. Thanks to its sophistication, juno.one won the IT Product of the Year award and our goal is to make it the project management tool of choice for teams not only in IT companies.
DENEVY IS AN OPPORTUNITY
For young people who want to learn and work on interesting projects right away, Denevy is an excellent opportunity to grow. At Denevy you learn quickly because you are surrounded by people who are always happy to help you. One of the main principles rooted in Denevy's DNA is the emphasis on continuous self-education. Basically, we're always trying to move ourselves forward. We have access to platforms where you can take all sorts of courses. We have our own academy where colleagues teach colleagues. We try to make sure that everyone on the team takes part on a few courses on Learn2Code each year, and we also prepare ourselves for various exams every year because we want to back up our people's knowledge and skills in testing with a certified diploma.
Learning comes naturally to us.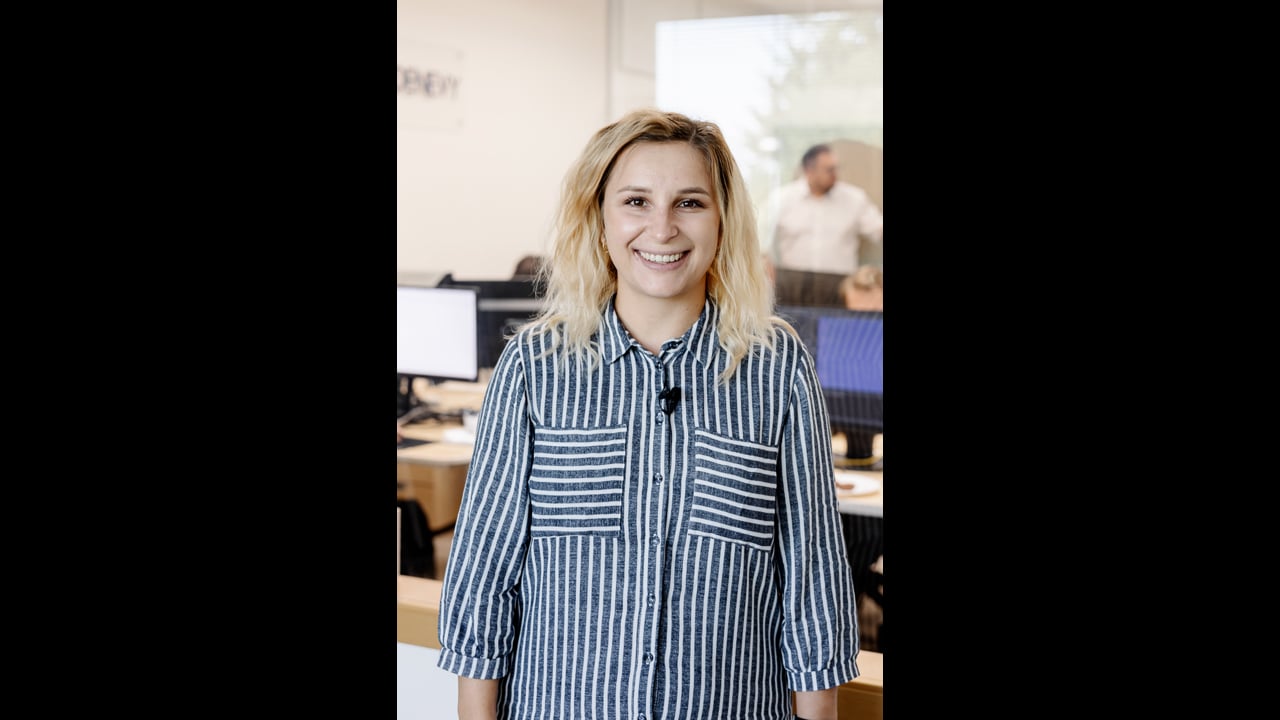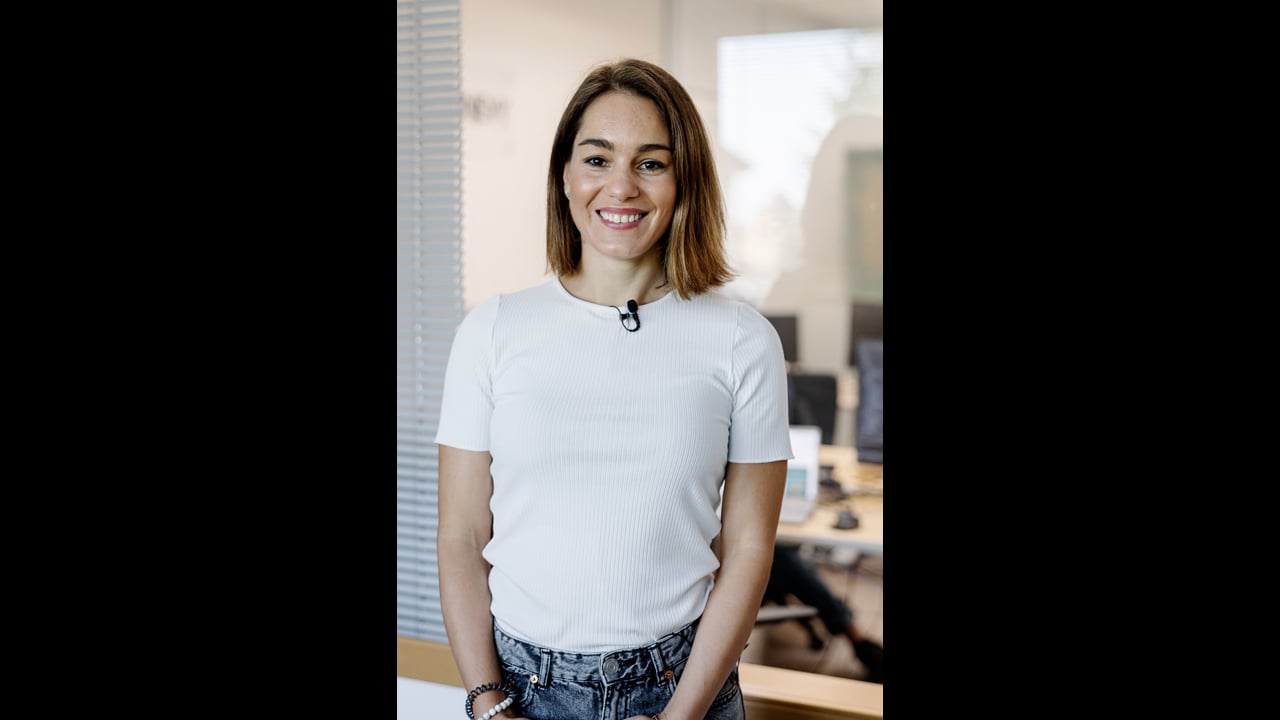 "I like the fact that I am working on a project that makes sense and has the ambition to be globally successful."
DOMINIK NOVOSAD, FRONTEND DEVELOPER
IDEA GENERATOR
There's an incredible number of interesting ideas being born in Denevy. Most of it is really interesting stuff, but you can't always get everything done. This is for example how our covid app for Brazil came about – it was transformed from a completely different idea. It's common for something to morph into something else.
The autonomy that the people at Denevy have, supported by new technologies, allows us to materialize a large number of interesting ideas. We turn our thoughts into ideas, ideas into actions, and through our collective productivity, really great things are coming to life.
I love the company, I stand behind it and I wish it success because it deserves it.
DENEVY
Denevy is located in a quiet residential area in Podolí. Our offices are definitely not very big, but they are enough for now, because we rarely all meet in them. Most of us work remotely or on clients' projects.
There are no opportunities at this time.