Devoteam
Devoteam is a company with French roots, branches in 18 other countries, and 8000 employees. It was founded by the de Bentzmann brothers, Stanislas and Godefroy, who still own it, and who imprinted it with their specific business mindset. Devoteam's Czech branch was founded in 2005, it's led by Sylvain Bernolle, and its speciality is the digital transformation of mid-sized to truly colossal companies from all over Europe. In Prague, Ostrava and Bratislava, they specialize in ServiceNow implementations for the entire group and thus act as an International Centre of Excellence for ServiceNow. At the same time, they are strengthening their focus on Cybersecurity and starting local cooperation with Google, one of Devoteam's key partners. There is a Managed Services team in Ostrava that provides support for client systems. Devoteam's short-term mission is building up an Austrian and a Swiss branch that would drive local business development. And, of course, the strengthening and growth of all three local branches. The synergies between the branches benefit greatly and each addition to the network means more delivery power.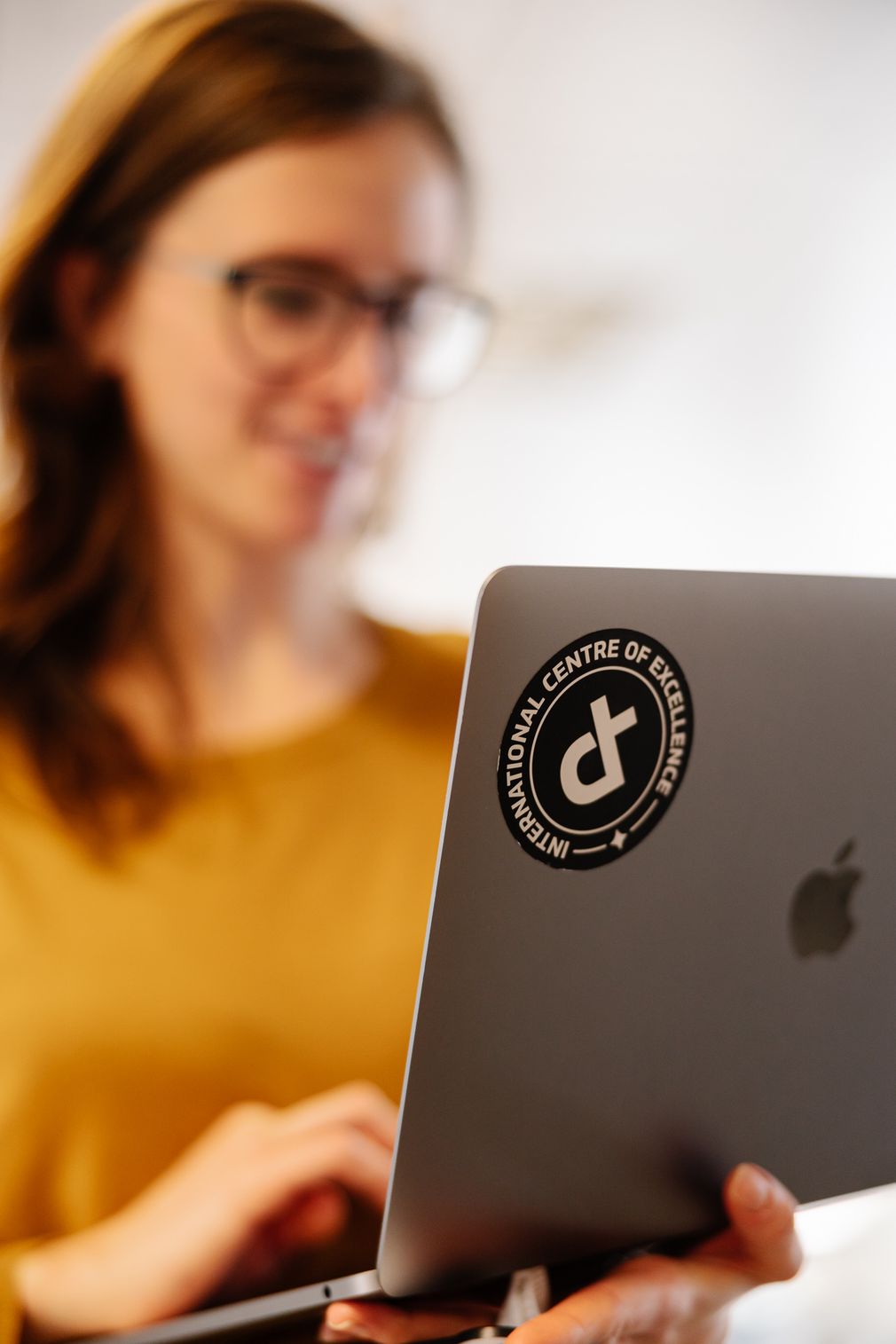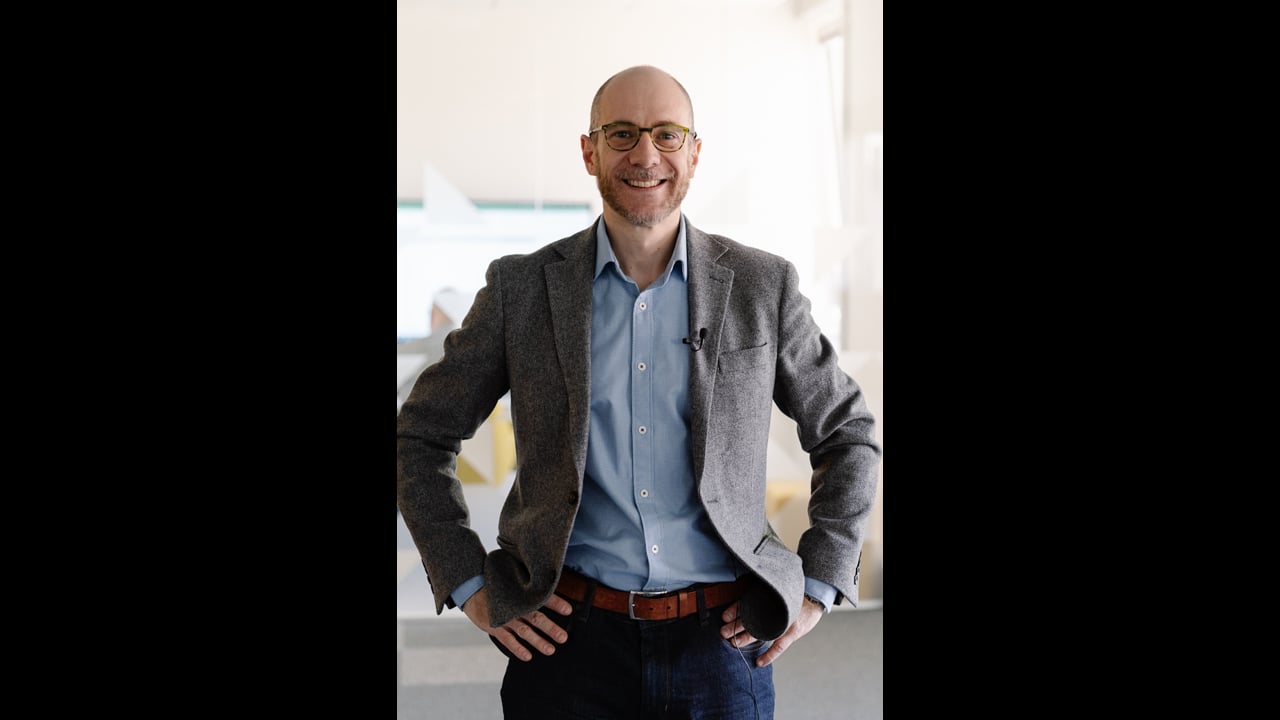 DEVOTEAM RIGHT NOW
We're in top form at the moment. And we're fulfilling our potential to the limit
2021 was an incredible year for us. It's been an intense, challenging marathon, but we see great people joining us, we're growing, and our founders have bought the company into their hands off the stock market, which gives us tremendous confidence in their intentions. We really have full control of our future.
You want to be a part of Devoteam today because we offer excellent opportunities to grow for everyone. But it wasn't easy to get here. Six years ago we decided to stop focusing on Czech clients only and went out to explore, so to speak. And our efforts were eventually crowned with success. We became the International Centre of Excellence for ServiceNow implementation. In human language, this means that a large part of the ServiceNow implementations in the whole Devoteam group are carried out by us from Prague, Ostrava and Bratislava. In addition, we are now actively working on establishing new Devoteam offices in Austria and Switzerland. We are expanding our teams in Prague, Ostrava and Bratislava. And we also refocused on new trends from Agile IT to Cybersecurity.
WE BREATHE OUR PROJECTS
We consult, and we implement. Consult-implement, consult-implement is the daily rhythm that allows us to switch projects and clients, and never fall into a boring routine. We're always to be found where tech-related business is happening. Agile IT, Cyber Security, Cloud, Data as a Service, Business Automation – we are with modern trends and digital transformation of companies. We're also supremely client-focused, and this has led us to build our own Managed Services team in Ostrava, so that we can continue to offer excellent support to our clients. As a result, technical specialists can also work for us.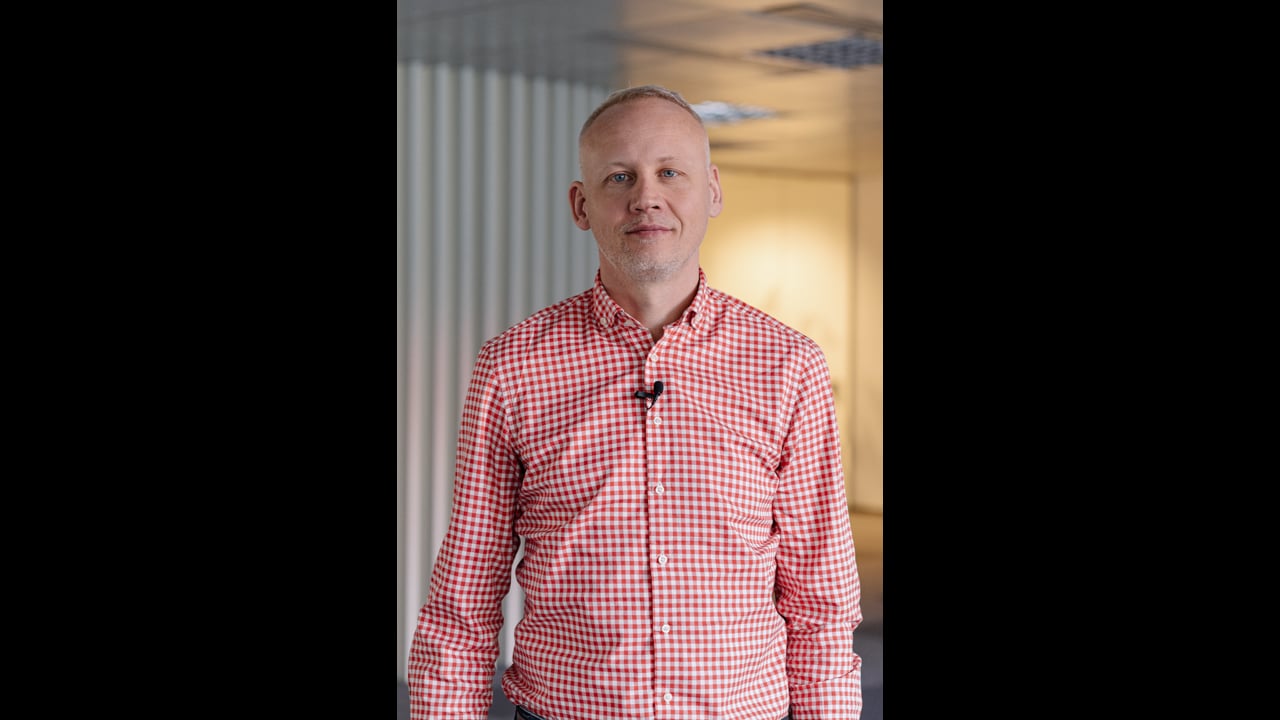 OSTRAVA IS ROCKETING
We started building our Ostrava team two years ago, but today we are a full-fledged branch office with a large team of technical specialists and consultants. At the same time, we are newly launching cloud projects. We have very ambitious plans for business development and expansion of our capabilities. Within Ostrava we are now an attractive employer with an exciting future. We are moving into new offices soon and are starting to add more great colleagues from the border areas. We are very excited about the drive and potential that Devoteam now has and expect to see many more very interesting opportunities and challenges ahead.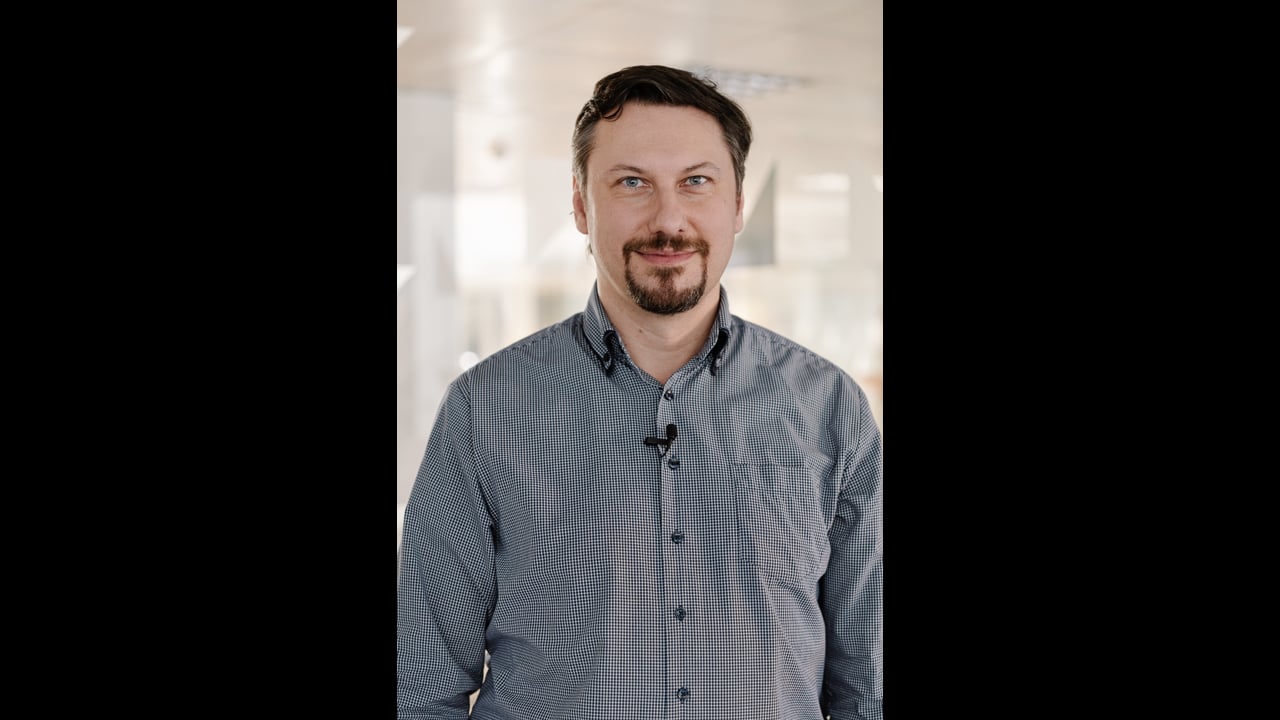 BUSINESS MINDSET
We want you, and every new hire, to think like a businesswoman or businessman. Never be afraid to take a complex, hard look at what we do. You'll be free to try out new possibilities and methods. If you discover some technology we don't offer, you're more than welcome to help extend our portfolio. We often see such new technologies slowly creep up to become one of the cornerstones of our business, ServiceNow being a perfect example.
A business-like mindset is in our DNA. We chase opportunities as a matter of course, and we don't get lost in short-term goals, cash, and KPI's. Our main goal is to satisfy customers with a friendly and open-minded approach.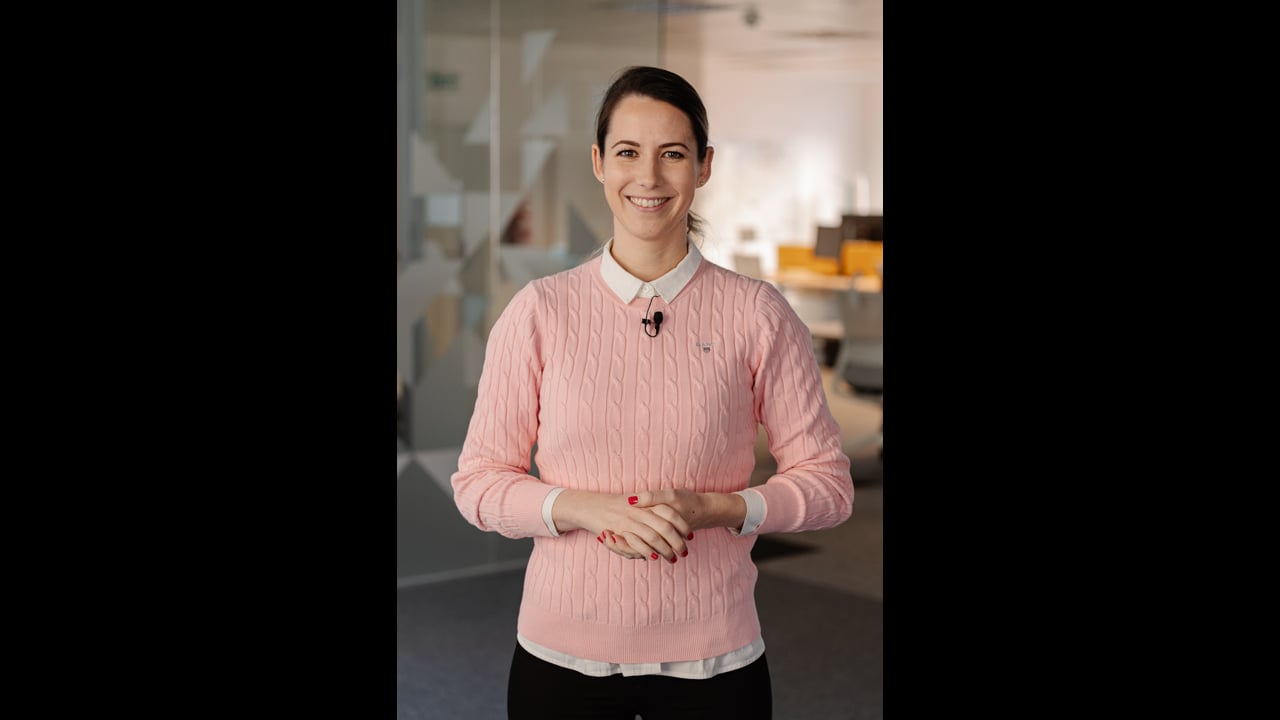 BINARY CONSULTING
We're not hard-core coders, and we're not simply consultants afraid of the keyboard. We're kind of dancing around the limits, joining these worlds together. You can think about us as Transformakers, who can lead a whole company through digital transformation. We understand business, key processes, and ones and zeros alike. Lately, we've refocused on ITSM tools, showing our capacity for adopting technologies that bring true value to our clients. The whole industry is growing at a fascinating pace, and we're enjoying the tempo. It allows us to show we're truly the crème de la crème of our industry.
freedom, vision, friendship, the future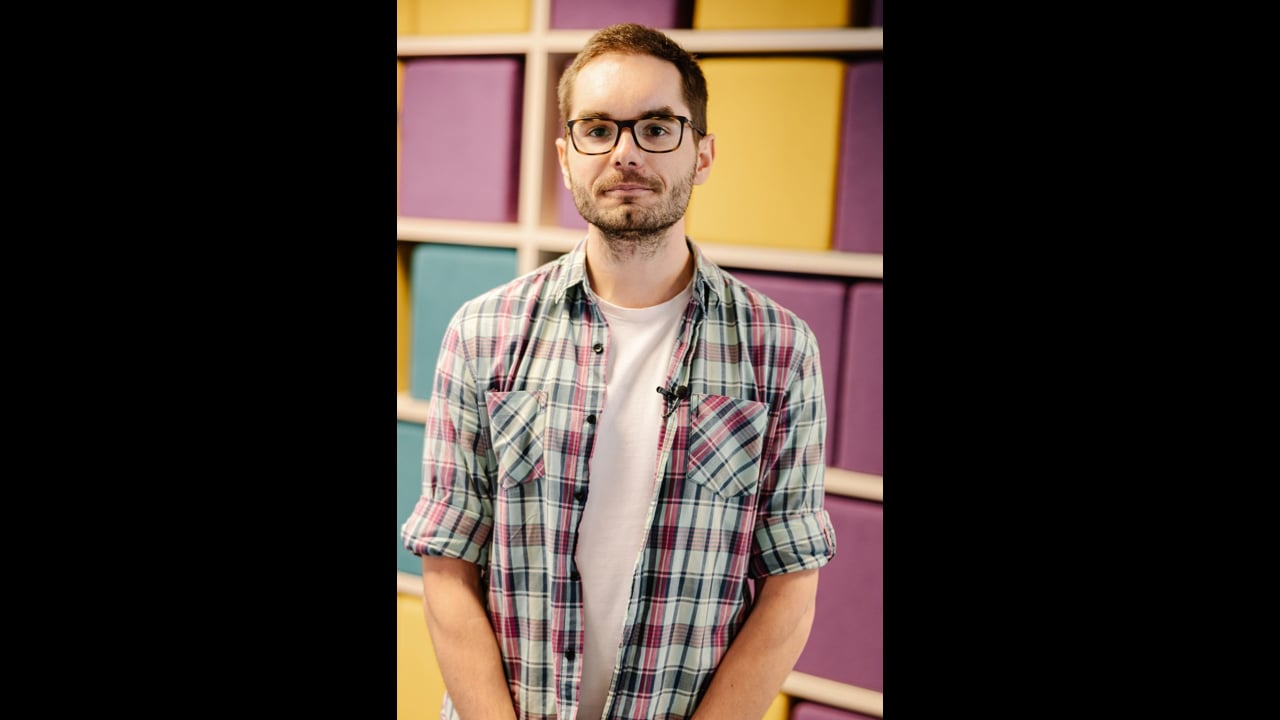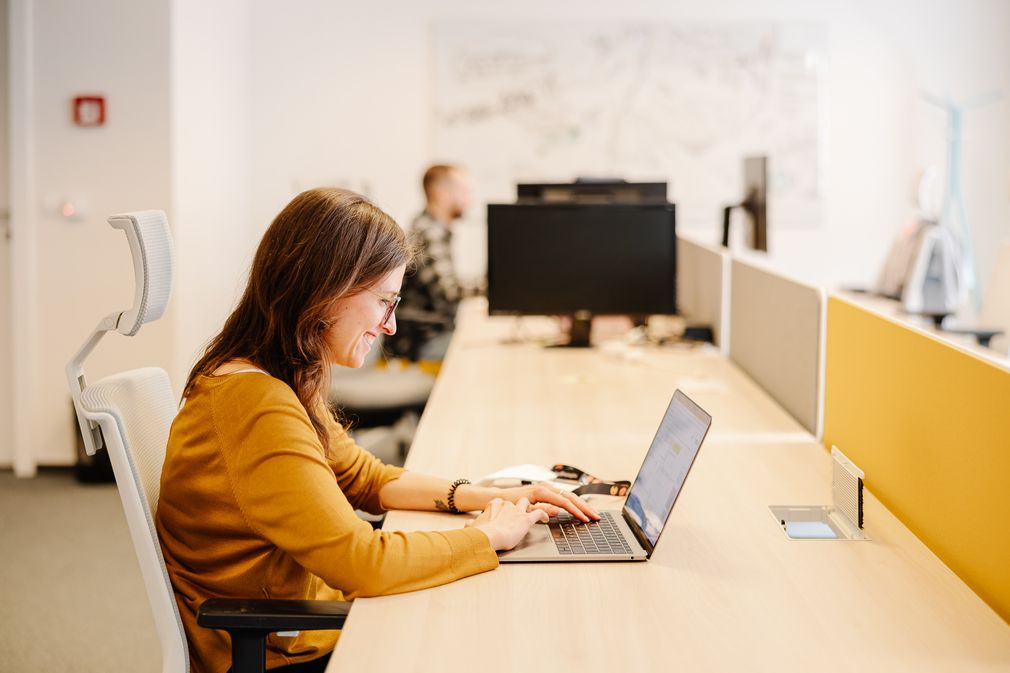 SMALL AND AGILE TEAMS
Our org chart is more of a bumpy line. And we wouldn't have it any other way. We operate in a flat environment, with the leadership up top, and the consultants working in concert. We dynamically organize ourselves into small agile teams fit for the projects we're working for at the moment. When a project starts, we make a team fit for that purpose based on skills, capacities and preferences. You can even work on 2-3 projects at the same time, providing you can manage your own time. Every project has its own PM, who coordinates our efforts, but we learned we can do without line managers just fine. The teams average at 6 people, which allows us to quickly assess whether we're working fast enough and well enough to satisfy our client's needs. It's surprisingly efficient, as we don't need to report to anyone from "above", and we can focus on what's important.
A COMPANY WITH A FAMILY ATMOSPHERE
Devoteam's DNA is defined by its founders. The de Bentzmann brothers have built the company from nothing, and since they still lead it, they manage to maintain startup-like energy, despite our corporate size. We value interest, friendship, understanding, and collaboration extremely, and they're underlined by responsibility and family-like culture cultivated by Sylvain, our CEO. Our leadership generally aims to guide and help, rather than to direct and rule. This approach simply works, and the people in Devoteam are all extremely responsible and professional. We can rely on each other, which allows us to behave in an agile manner, to innovate, and essentially function as a startup does. We don't play politics, and we like to do our work.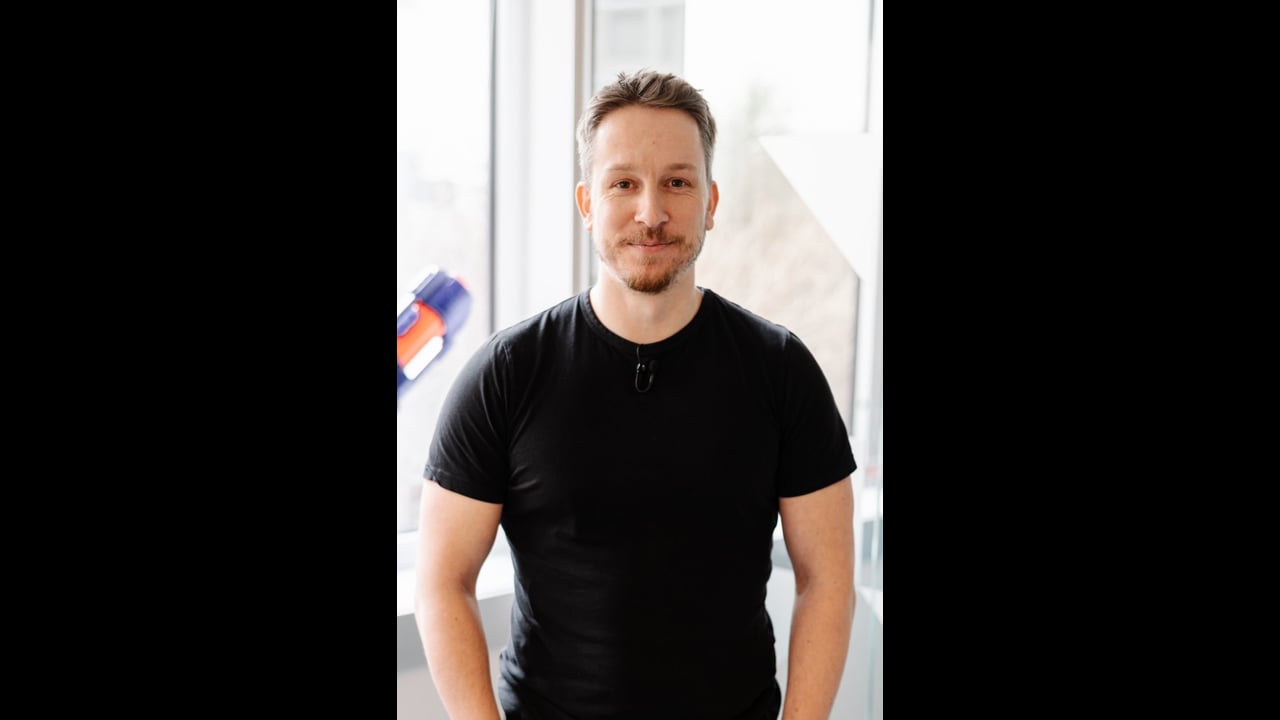 RESPECT
Respect is the foundation of the relations between Devoteamers. We are humble and treat everyone respectfully, regardless of their performance or status. We welcome newcomers, embrace diversity and take good care of one another. We prioritise sustainability and make choices we can be proud of long term.
FRANKNESS
We are transparent, and encourage all employees to actively provide and request candid & constructive feedback to build real trust. We stand up against actions inconsistent with our values, ambition or the best interest of Devoteamers. We make bold decisions without fear of disrupting habits.
AMBITION
Our priority goal is to be number one within our chosen areas, driving more value for our customers thanks to specialisation and multidisciplinarity. We promote responsible tech for a better future. We are passionate and committed, to continuously improving our performance and increasing our talent density. This starts by hiring talents better than ourselves.
ENTREPRENEURSHIP
We don't limit ourselves and provide our teams with space and freedom to be agile. We are self-disciplined, and continuously fight bureaucracy. We are on the field with our colleagues, and reward and celebrate successes.
COLLABORATION
As a learning company, we collaborate constantly and share knowledge across teams. We embrace curiosity and are experts at becoming experts. We innovate and develop our skills to continuously remain at the leading edge of technology to accelerate our career and create better change.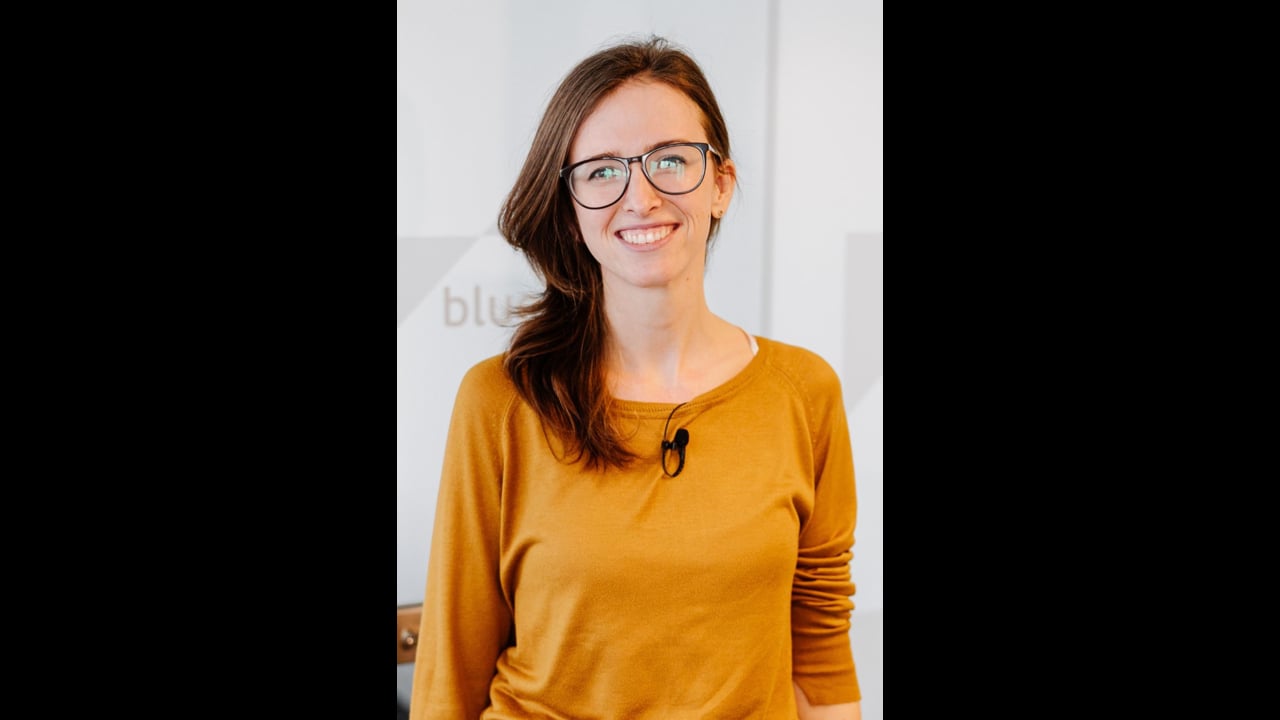 BACK TO SCHOOL
We usually introduce work at Devoteam by saying that it's a bit like going to university again. You know what you're supposed to be doing, but no one checks on you every other hour. We value results, and customer satisfaction. The rest is up to you. You will be given great freedom of maneuver and thought. This also means you will bear a lot of responsibility, and if you reach a cul-de-sac, you will be expected to own up. It's important to be able to communicate with co-workers and clients alike. We don't condone radical individualistic behavior. We work as a team, and we discuss all issues frequently.
WE CHOOSE OUR PROJECTS
For us, every project is unique. This is why we often encounter problems no one among us has faced before. Oftentimes, they never had to be solved period. But we like it that way. We choose clients with interesting and specific needs because we like the challenge. We are naturally attracted to this kind of work, but we don't force anyone to do it for us. Like we already mentioned, teams are built based on preferences and capacity.

UNCLES AND AUNTIES
Joining a new work environment is a very important step, and it takes a bit of know-how. We'll see you as an equal partner from day one, be ready to work hard, and also go to lunch with everyone else. But you will always have your work uncle or aunt ready to help you with the technical side of things. They will explain everything from the work environment and culture to some technical skills you will need.
You'll do a lot of studying in the first few weeks. And then we'll give you a demo project with real user stories, with us as the client. We all went through it and we know this process manages to bring the best out of people. After this experience, you'll be certified and ready to join us with our main body of work.
MENTORS
After your trial period is over, you'll be assigned a mentor. We don't hire external mentors, it will be one of your co-workers. Principals help guide seniors, seniors help guide juniors. Mentors are responsible for the personal and career development of people they take on, so one of the first things on the bucket list will be determining your ideal career path, and checking that you're always moving in the right direction. They will always be ready to help you and you will meet regularly, to develop your key competencies to the max.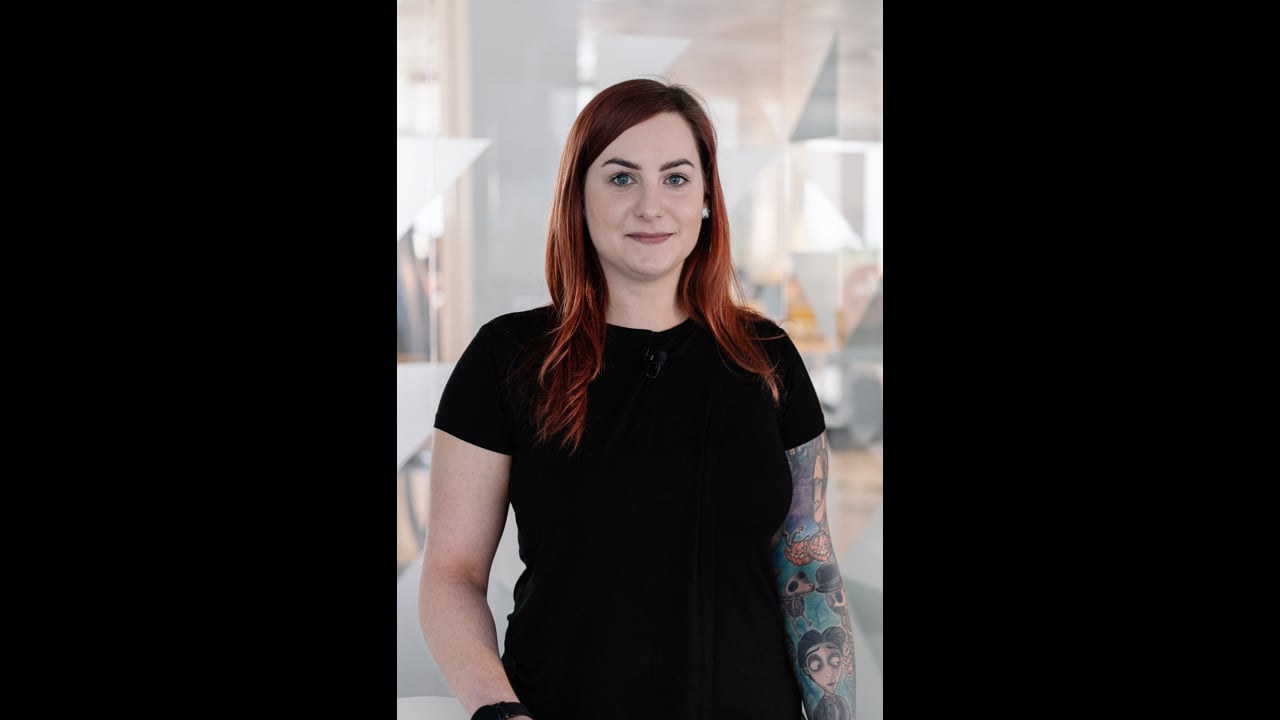 A CLEAR CAREER PATH
You can go from junior consultant to senior, then become a lead, a principal, and then a senior principal. If you're doing a swell job, you'll advance quickly, even within half a year from joining us. But you'll have to work for it. We don't encourage people to work till they burn out. You should rather take a step back and think about how to work efficiently and more quickly. You should be ready to learn, accept feedback and use the help your mentor provides. And you won't be able to sit it out here. The environment simply won't let you.
And how to start a career in Devoteam? Our ServiceNow Training program has proven to be the best tool for us, where you not only learn how to work with the ServiceNow platform, but after passing the exams you get certified and get the opportunity to work as a consultant in our other teams. This year, you have the opportunity to apply for one of 4 runs of the program.

Soft on people, hard on facts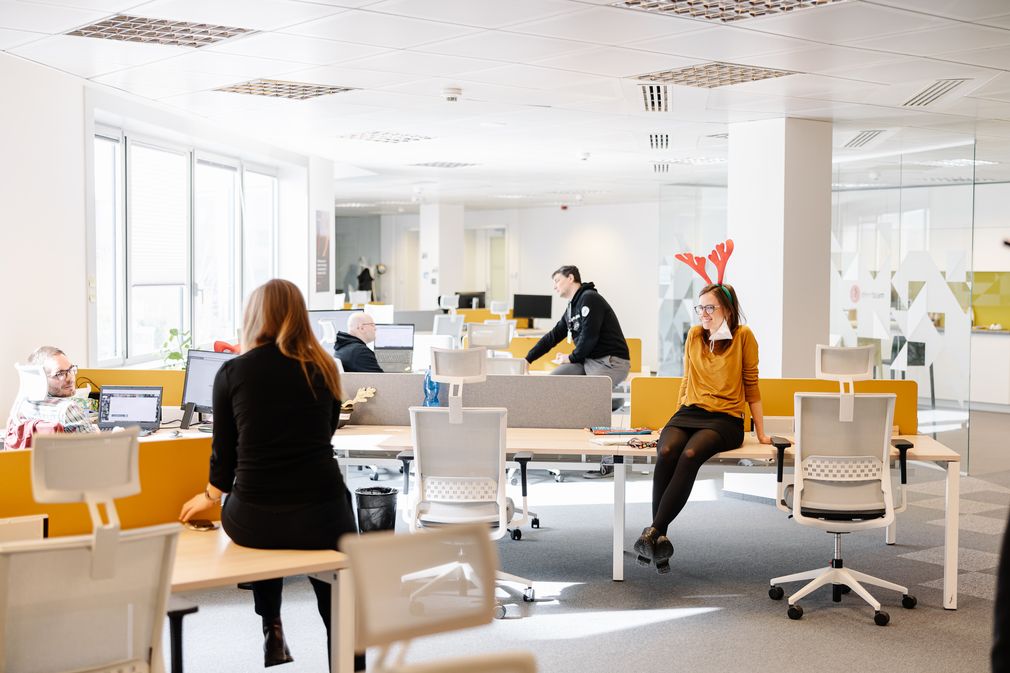 WORK BUDS
We work in two big open space offices, and we dispensed with fixed seats. We move constantly based on the projects we're currently working on. It's a proven concept, and people who work together closely also need to be physically close. Devoteam operates right in Prague's centre, in Ovocný trh. A short walk to get a train, a tram, the metro. It's an ideal place to get some lunch with your colleagues, the biggest problem usually is choosing a place to go to. Outside of work we go and do exercise together, we go hiking, we play board games. We should also mention regular wine nights (we are French, after all) and foosball tournaments. You can always stay for some fun if you're so inclined.