JetBrains
20 years ago, three programmers decided to create a tool for better and more productive code writing. Today, JetBrains is a company that is a household name in the world of development. JetBrains has a passion for coding. JetBrains developers create precise and smart software tools that make the work of several million programmers around the world more efficient, faster, and more enjoyable. Without relying on external resources, the small Prague-based start-up consisting of a handful of enthusiasts has become a company offering a portfolio of 28 unique development tools to its over eight million customers, with more than 1600 employees in nine branches in five countries, and very active within the global developer communities. The founders of JetBrains themselves still realize that achieving great results is only possible through the hard work of highly experienced and very smart people. That is why they take great care to support their people as much as possible, provide them with maximum comfort, and offer them sufficient autonomy. After all, some of them are still personally and directly involved in the development of their products.
FROM DEVELOPERS TO DEVELOPERS
Millions of programmers all around the world use our tools to develop great software solutions in all possible industries, and it is our commitment to do our best work.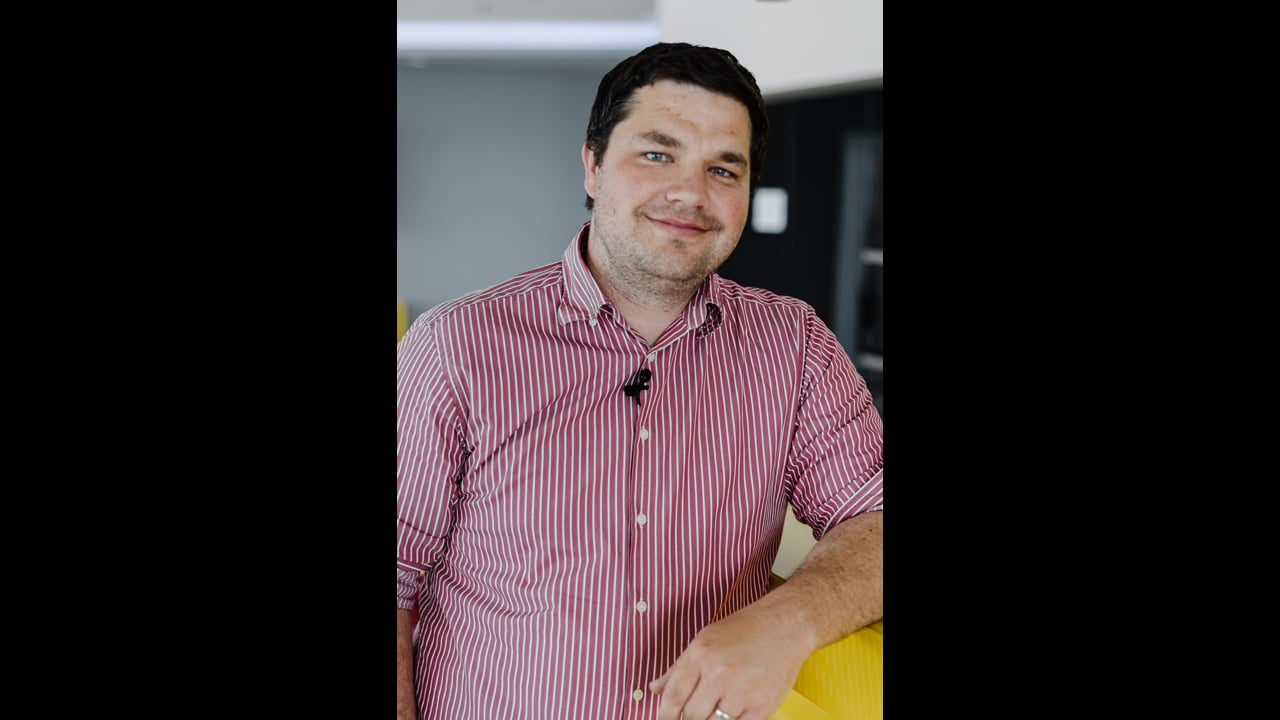 THE COMPANY AS A PHILOSOPHY
Coding is an art and a philosophy the whole company is built upon. That is the aspiration of fresh new people coming into JetBrains and the aspiration used to build JB products. These not only highlight the pleasure of the functionality and efficiency of programming work, but we also try to bring out our own concepts of beauty, aesthetics, and design in our tools. We approach cooperation and decision making in the same way. For us, autonomy is a natural thing because our philosophy is based on trust. The trust in the fact that we all see the same goal beyond our journey – satisfied users all around the world.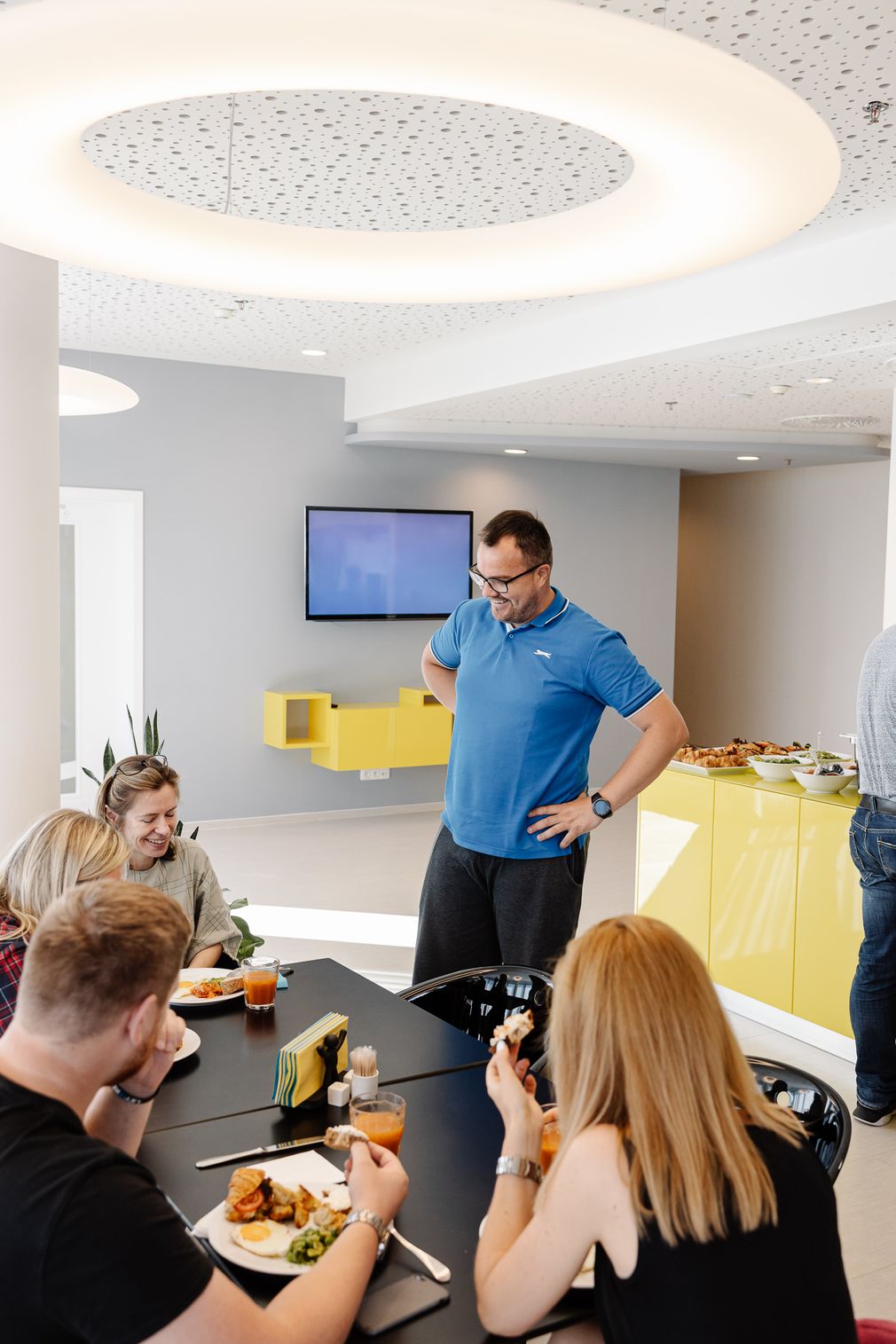 LOVEBRAND
Close to our hearts. Many successful programmers have grown up using JetBrains tools. Every team you encounter at JetBrains is working on a product that is being used by millions of software developers all around the world. Everyone who works as a developer at JetBrains has used at least one of our products before in their career. We do not need to motivate anyone; we do not need to manage our work through complex processes. Even though there are already over 1600 of us, we still have one common goal.
In our company, you will meet smart employees who truly understand their work and love it. At every corner, you can engage in a debate with like-minded colleagues, regardless of whether you are a programmer, an accountant, or a data analyst.
If there is one thing that truly characterizes us, it is the pride we take in our work.
NO PLACE FOR BORING ROUTINE
From developers to developers. We are looking for developers who consider programming their life purpose and do not approach it simply as a nine-to-five job. Thanks to this, JetBrains is a community of highly committed professionals who create a truly meaningful product, which brings its own large and demanding challenges that offer plenty of room for personal development. This is all backed up by the maximum amount of support from the company, as well as 100% support and cooperation from other teams, such as the sales department or the finance or marketing teams. JetBrains represents an ideal working environment for smart people who do not settle for less. We can guarantee JetBrains will become your home away from home, a place you will be looking forward to, where you will never be bored and will always have the opportunity to learn and continue to grow.
There is a huge opportunity to grow, try new things, test new approaches, and push your own work forward, as well as the results of the company.
Václav Pech, JB Veteran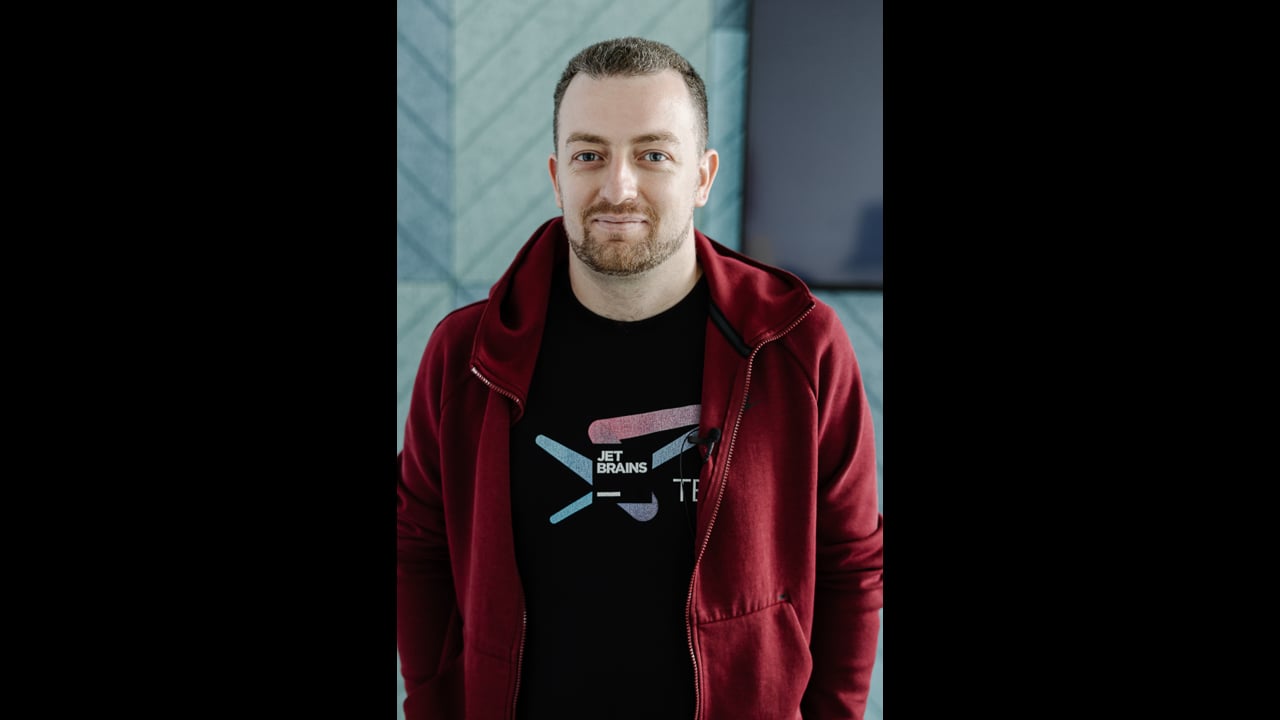 DEMOCRACY
Sometimes we wonder if perhaps there might be a bit too much of it for such a large company. You are responsible for your own tasks, your own decisions, and your own mistakes. It is in fact something of a miracle that we do not need any authoritarian decisions at JetBrains. Everyone accepts their own personal responsibility and important decisions are the result of discussion and agreement between everyone involved in the particular decision. JetBrains is a highly collective community that values the freedom and personal responsibility of everyone.
Each of us is grateful for such a degree of freedom and trust. When you ask anyone in our company what keeps them here, the way the company is run will certainly be right up there at the top of the list of reasons, if not at the very top.
TEAM INDEPENDENCE
Each team within JetBrains is independent. Each defines its own strategic goals and its own criteria for success. There are no given rules governing the team's organization or the tools it will be using. It is up to the entire team to agree on and choose whatever suits them best. In general, there are no firm methodologies or guidelines at JetBrains, because each team has different needs. The only common denominator in everything we do is common sense. Some teams use pure Scrum to the letter, other teams only use certain parts of the methodology. We rely heavily on the experience of our senior staff, of whom there are thankfully plenty at JetBrains, and we offer them the independence to work in the way they find best suited to their tasks. And it pays off.
TRUST AND OPENNESS
It might surprise you, but we do not have any employee handbook with vision statements or defined values, because Max, our CEO, claims that once we put these things down on paper, we stop living them in a natural way. Mutual trust, common sense, and cooperation are all we need to manage every single situation we encounter in our work. Our value system is based on the fact that we ourselves use the products we create and sell. All of this is supported by the pursuit of transparency, openness, maximum information sharing across all teams and time zones, the ability to communicate directly with our CEO, and, last but not least, the fact you don't have to put name tags on the food in the fridge, because it is for everyone. We create an environment to promote transparency and trust to the maximum.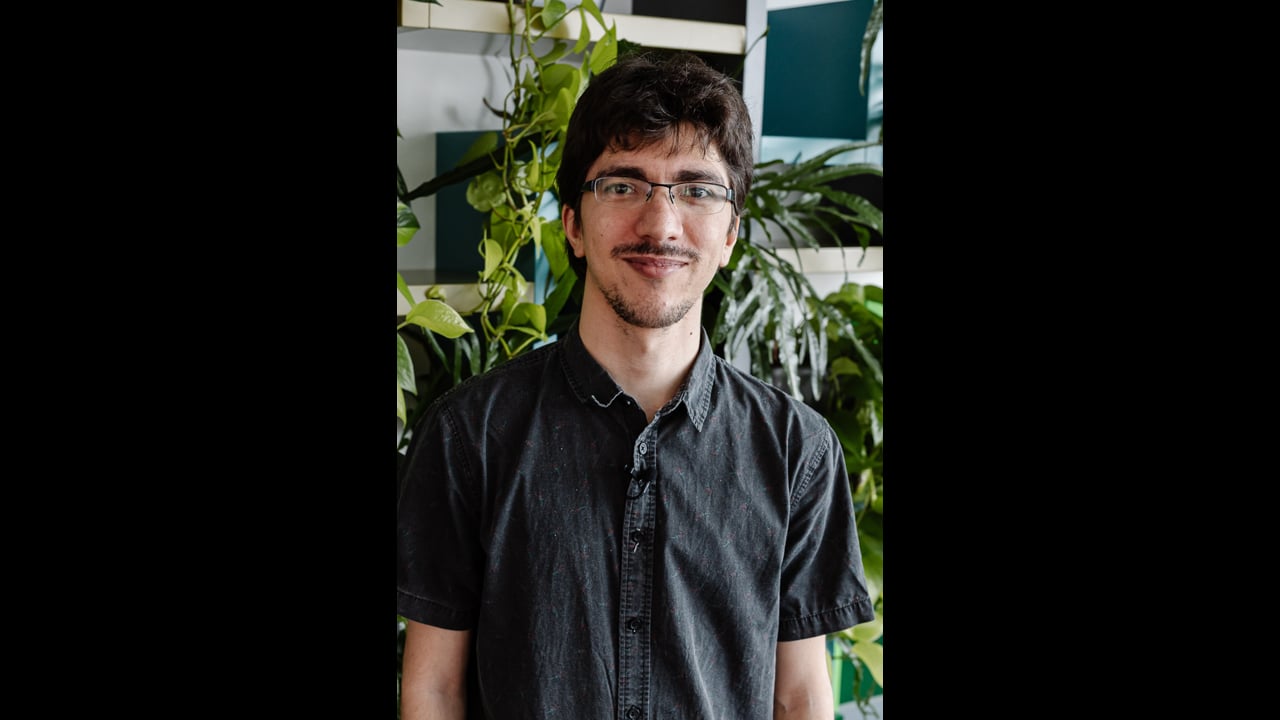 CODED ENTHUSIASM
Programming represents the purpose of our lives, the passion and joy arising from a perfectly written code, and its functionality. Most of our colleagues are the archetype of programming enthusiasts who will never consider coding a boring routine. Thanks to that, our company is abuzz with pure technology-related things, and discussions about our products, newest technologies, and advances are the order of the day. You will never meet an annoyed colleague; you will never experience rejection when you ask for help. There is a sense of pure programming collegiality here, which means that even the best ones in their field enjoy working with us.
It is like your own home away from home. You can come to the gym to work out, you will meet friends, or you can bring your children, who love it here, with you.
Razmik Seysyan, Senior Software Engineer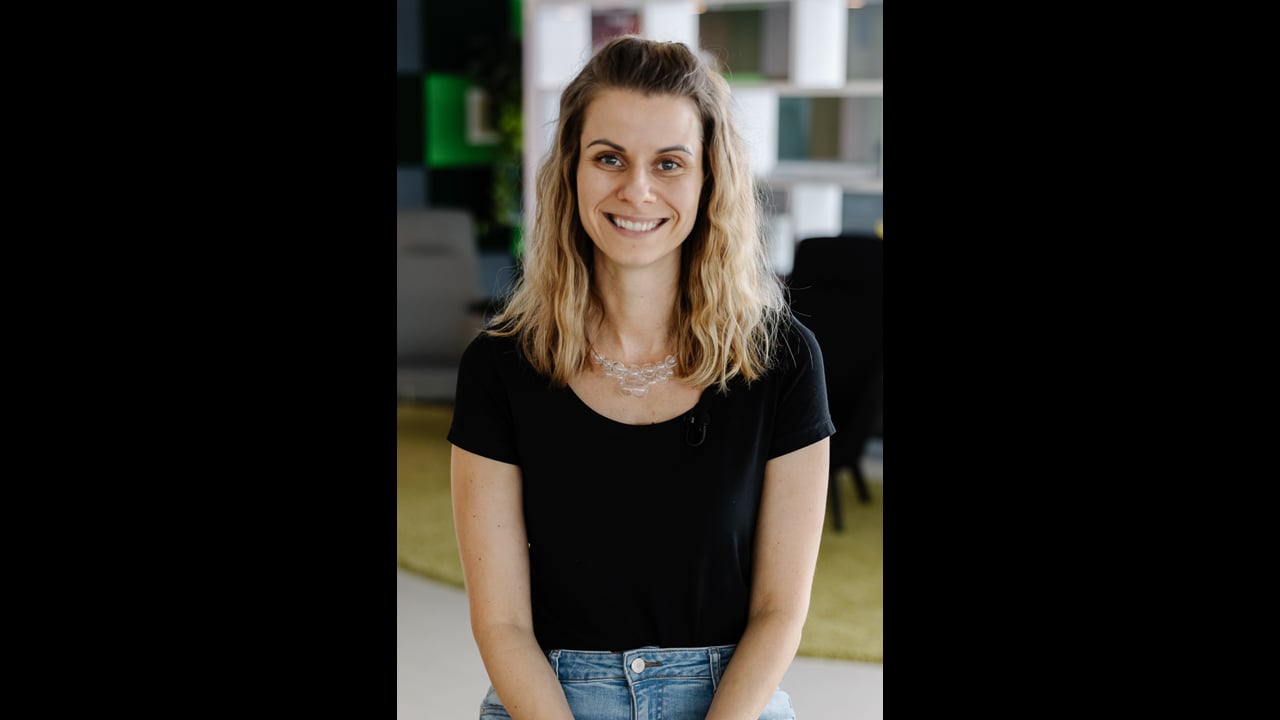 THE WAY TO A MAN'S HEART IS THROUGH HIS STOMACH
It is no different here and delicious food is one of the many employee benefits in our company. We just love eating. There is food here everywhere you go. Once every two weeks, we arrange live cooking breakfasts, where we invite a chef to the office, and we all have breakfast together. At these moments, we truly realize how lucky we are to work in a company that is not only a great place to work at, but also a great place to live together.
You can find over 300 types of food in our fridges. There is a breakfast drawer, a nut drawer, a salty drawer, and also a sweets drawer. In cooperation with Wellnessia, we support a healthy lifestyle and a healthy diet.
In fact, we cannot even imagine our work without those moments with our colleagues shared over something good to eat.
HIGH STANDARDS
To our colleagues, we offer all the comfort we can, from a gym, a children's corner, and a relaxation zone to a nap room. All our colleagues get a wellbeing package worth tens of thousands. In addition to wellbeing benefits, everyone can deepen their knowledge and develop themselves. We are quite free to do so to a large extent; we can go to conferences all over the world and attend any training that makes sense with regard to our work or our future development.
Simply put, this company is packed with benefits, but not for the reason of keeping people, but because it is our way of thanking everyone for the excellent job they do all year. Thank you!
My responsibility as a manager at JetBrains is to have happy colleagues that deliver great results not because they must but because they want to.
Alexey Reshtenko / VP SALES - EMEA and APAC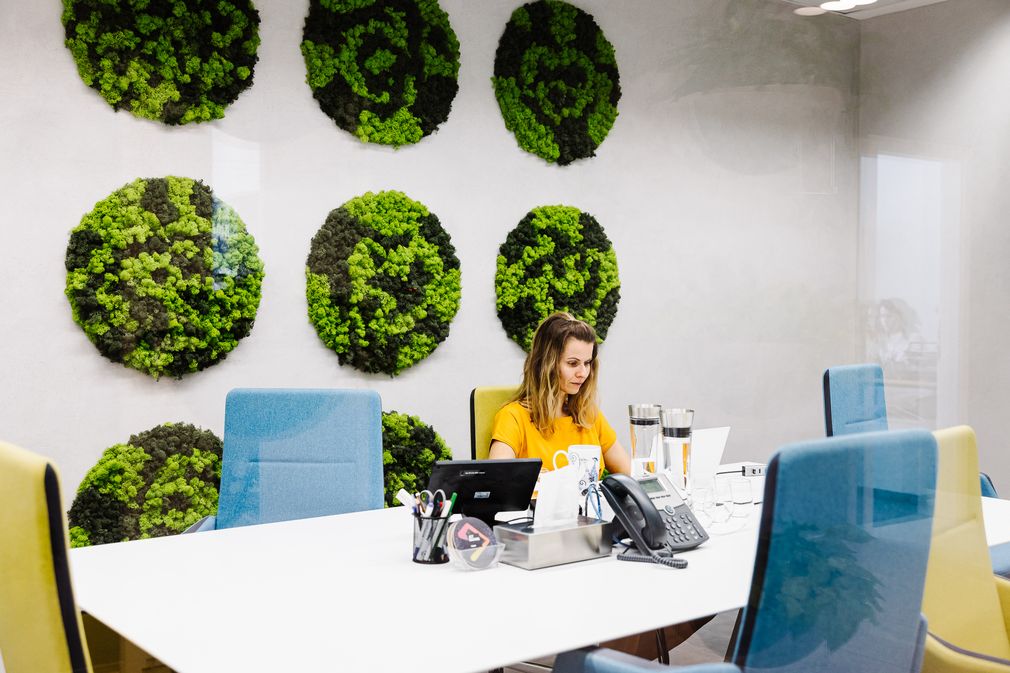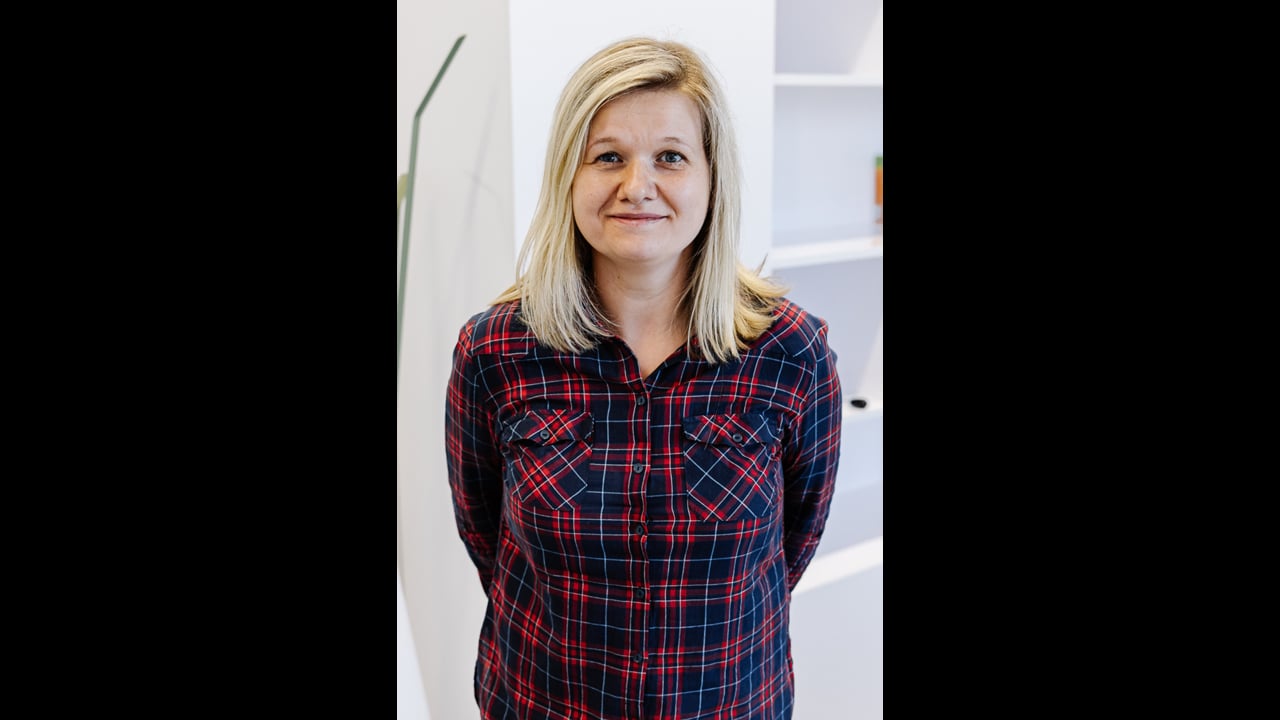 JETBRAINS
You can find us at Kavčí hory in Prague. An inconspicuous building where everyone would probably expect boring corporate spaces instead is where our colourful world lies. Our offices reflect who we are. They are diverse, full of colours, and positive, and provide us with the best possible working environment. You will not find a single person in our company who is not looking forward to getting back to work.
You can find our additional offices in Amsterdam, Belgrade, Yerevan, Boston, Foster City, Marlton and to offices in Cyprus.
IN CONCLUSION...
In the Prague branch, you can find over 140 colleagues speaking mostly Czech and English, but it is also possible to hear other languages here. Despite all the colours, you will find peace of mind for your work here. Sometimes it feels as if no-one is here as everyone is focused on their work in their offices. Our open spaces tend to be smaller, with teams of four to six people working together. We are in fact quite an introverted company. There are no people here who feel the need to show off.
If you want to join us, you will have to go through a multi-round selection procedure, and it will be quite demanding as we pay a lot of attention to who we pick to join our ranks. Our colleagues will test your skills, you will be given assignments, and we will be discussing your values and motivation a lot.
We are convinced you will love it here, just like we do.
Everybody is coding here at JetBrains. I can talk to our CEO about Kotlin, because he knows what I am talking about - he is still directly involved in the development of our tools. And it is amazing.
Jiří Kratochvíl, Managing Director Prague Office
There are no opportunities at this time.