Manta
Manta is the world-class automated approach to visualize, optimize, and modernize how data moves through your organization through code-level lineage. This translates into a greater ability to make smart decisions. Manta is unique in its complexity, so it offers demanding technology challenges and the ability to work on complex tasks that have never been tackled before. Mantas success is also based on very close collaboration with the world's best universities. Students can test theories in practice, which translates to expanded talent opportunities. Today, Manta is made up of an international group of enthusiastic colleagues working from Prague, Lisbon, Dublin, and Tampa.
We are defining a new quality of industry, a new meta-level of working with data and now we are ready for growth
Manta is ready for takeoff
Manta flows
Manta's data lineage platform is a product that opens the door to the future. No company in the world provides data lineage at such a high resolution with our level of depth. Imagine you are looking at two satellite maps: One is low-resolution with a high-level view of the neighborhood. The other map is in 4K with zoomed in details-- that's Manta. Not only do you see the houses and streets, but you also see the roof tiles and the chicken wings on your neighbors' grill. This level of detail that we are able to provide is based on our focus. We're not distracted by anything else, so we're focused on the absolute technical quality of the result. We help thousands of engineers around the world to make their job easier. It's "Computer Science" in the purest academic sense. Manta is made by people with a scientific background, people who have acquired a passion for technology at school and found a place where they can put theory into practice.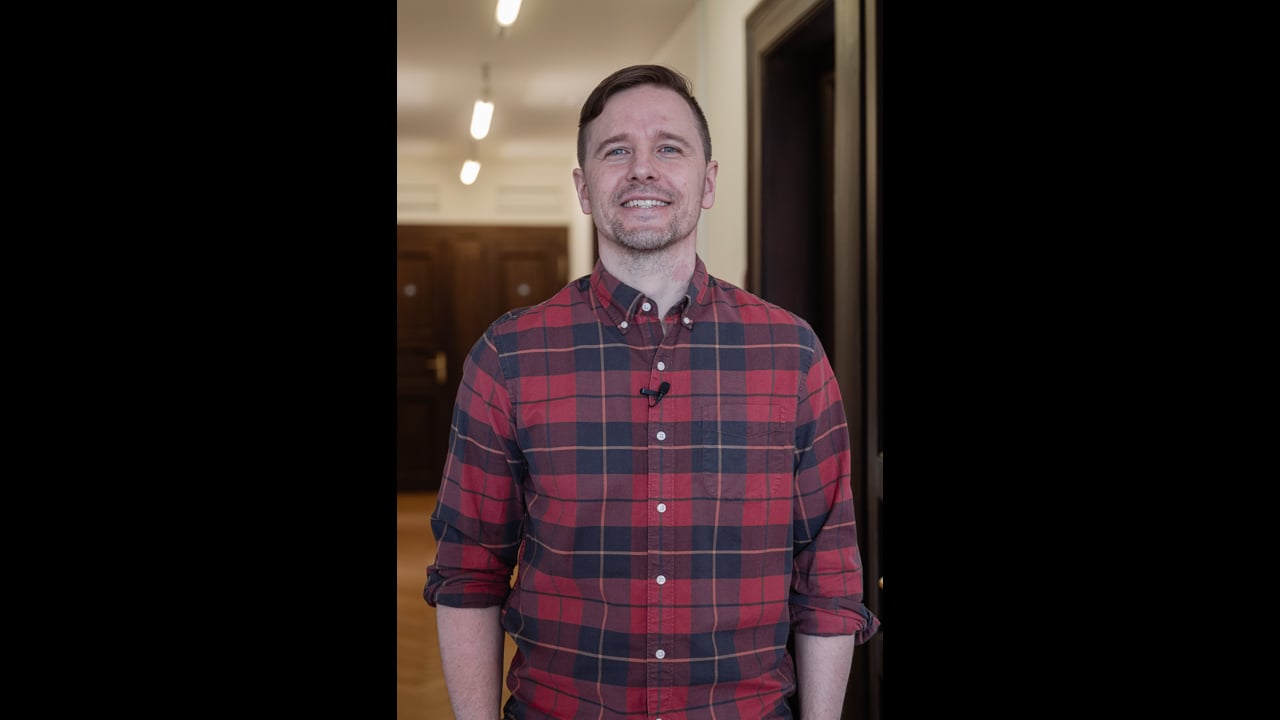 Sky is the limit
Our team has grown, and we're excited to continue expanding. We are not alone on this journey as we have been joined by great investors and raised the necessary funds to enable us to grow rapidly and develop our technology further. In our most recent investment round, we managed to raise $35 million in funding. Although Mantas are creatures of the ocean, we plan on making cloud its habitat soon. That's why we are rebuilding our entire infrastructure so that it can be in SaaS mode and therefore more accessible. Anyone at Manta will tell you that now is the best time to be here. There is a lot going on right now and the number of opportunities that are opening up in front of us is huge. Another part that's very attractive to people at Manta is that the biggest technical aces in the metadata industry are here, so if you want to learn and get deep in the data industry, this is the place for you.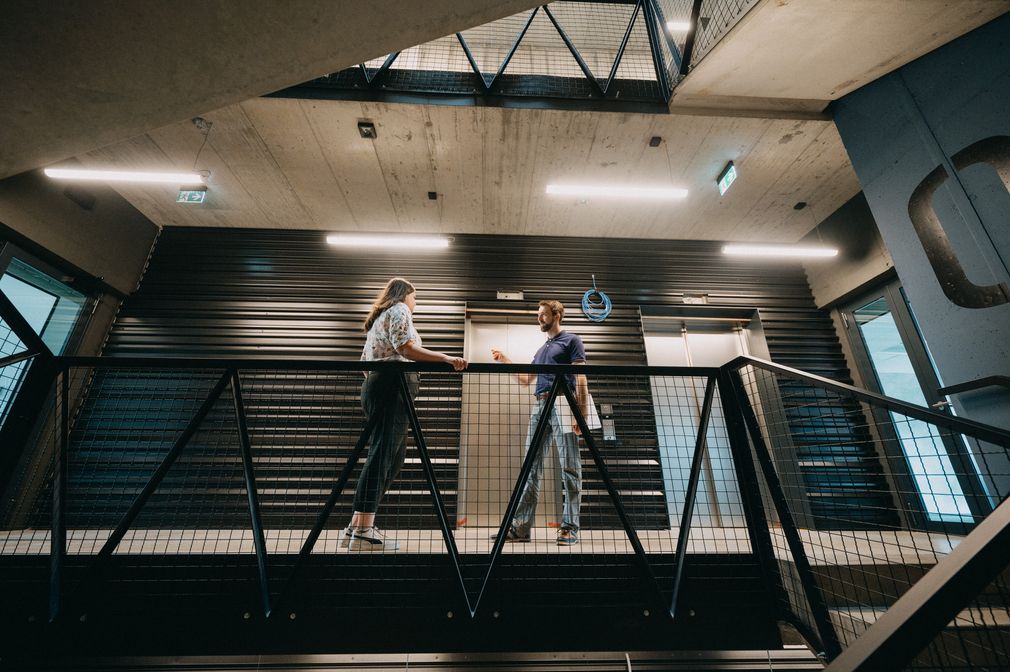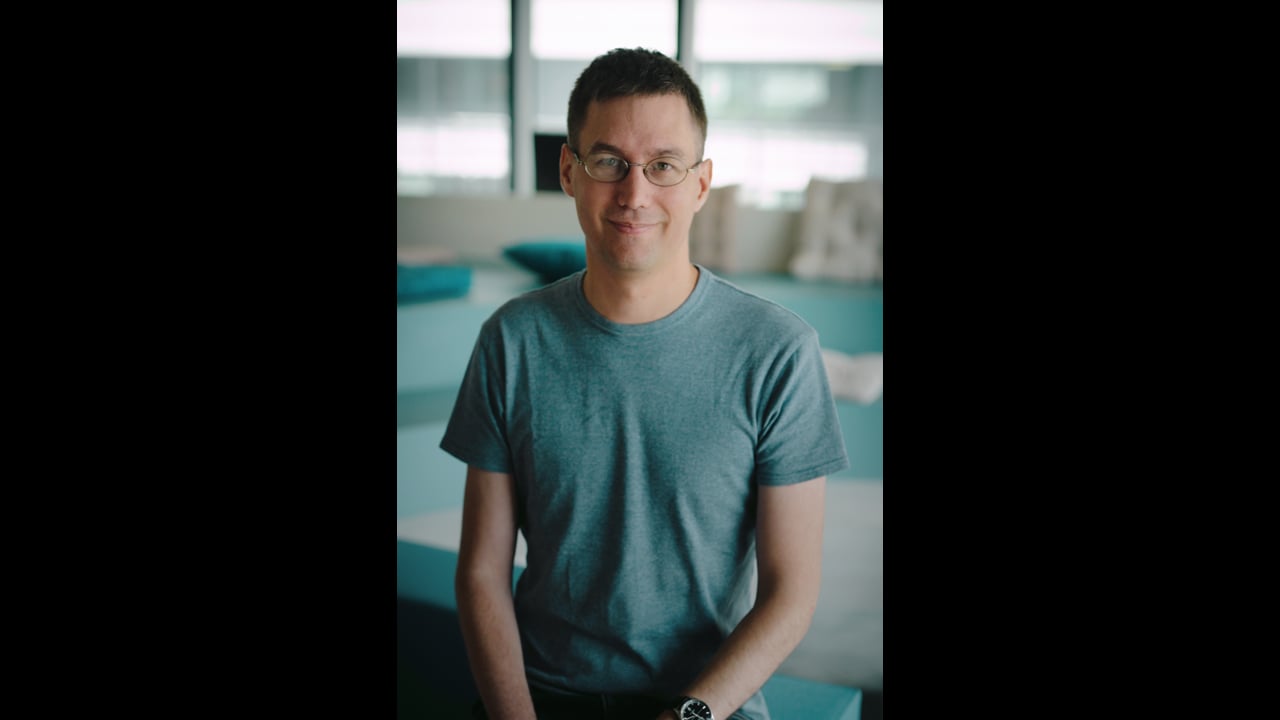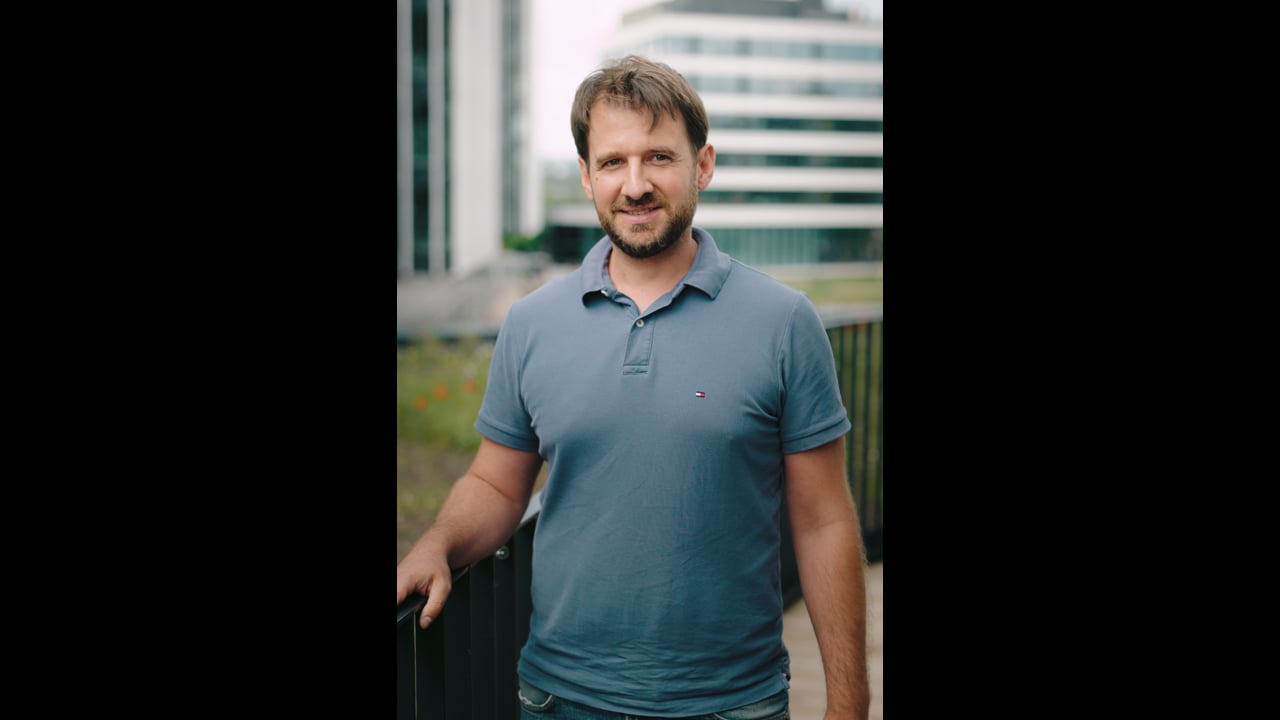 "One of the things that still remains the same is the challenge. Manta is a product that is far from simple. Our work extend into the realm of research, we solve complex algorithms, and that can be interesting for many people."
Lukáš Hermann, VP of Engineering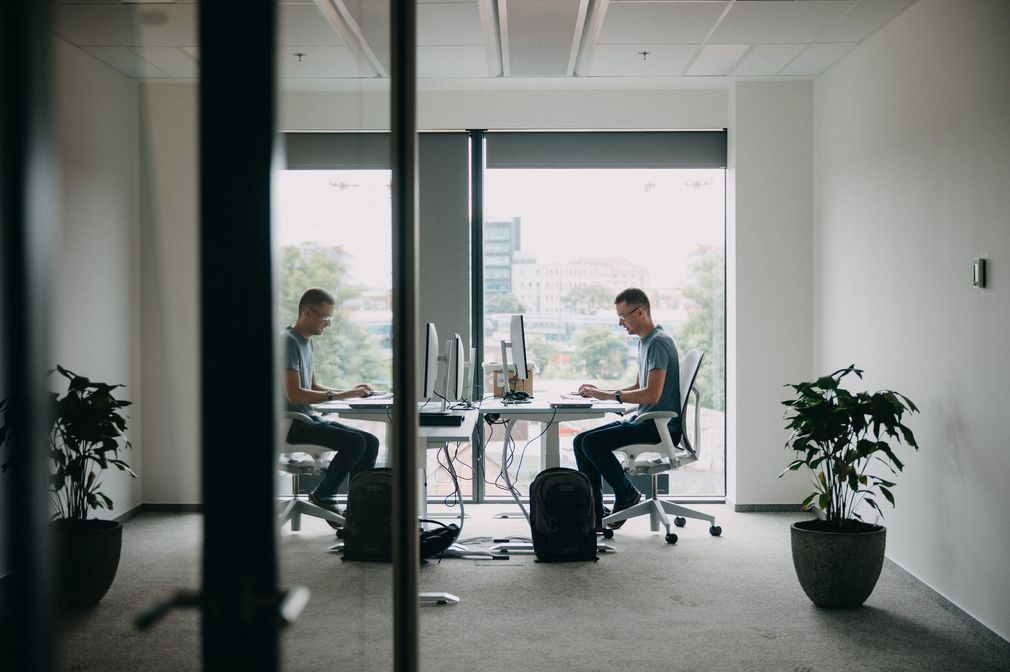 Drive
We know we're onto something very special and everyone wants to pitch in. Manta is in the crosshairs of those most experienced in developing start-ups and technology ideas. We have a track record of experience, satisfied customers, and investors who trust us. In our most recent investment round, we managed to raise $35 million in funding. The investment allows us to develop the team, we can afford much more in marketing, we can have the tools to help us develop our product in very high quality.
What all people have in common here is that they see the potential and believe in the market. And it's a chance for them to be a part of something big, whether it's their first time or repeatedly, but it's an opportunity for everybody to witness success.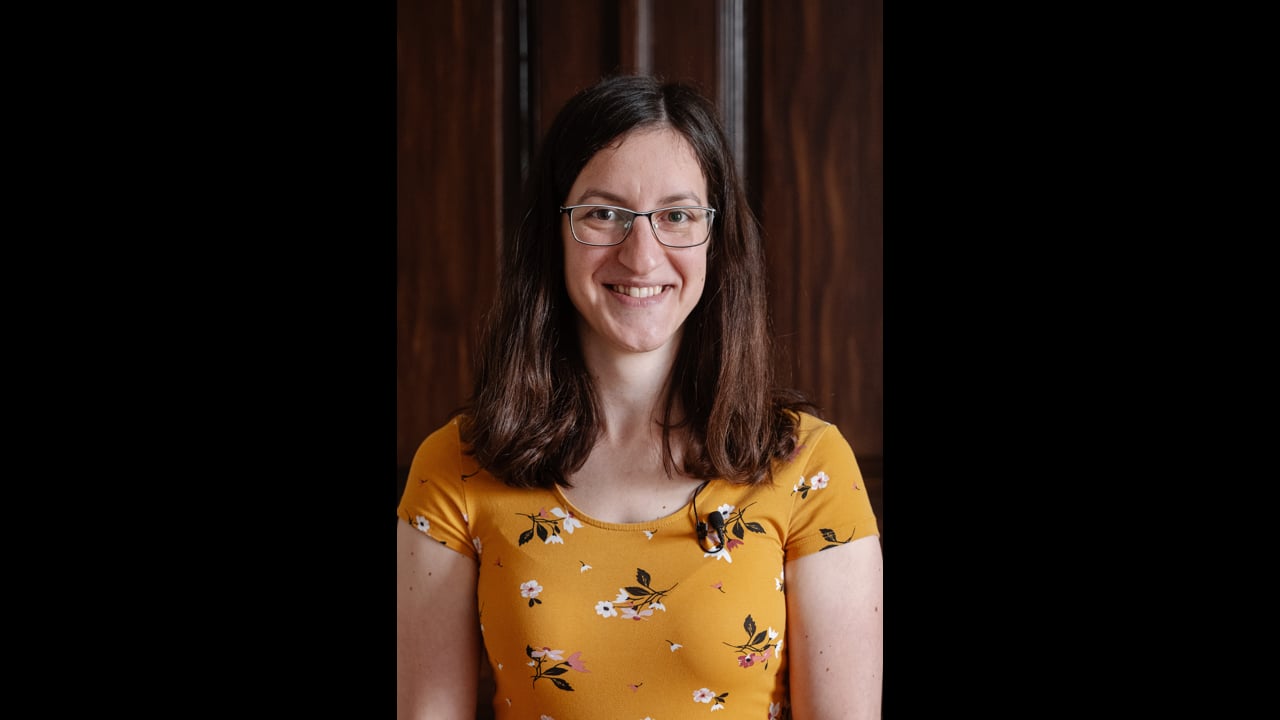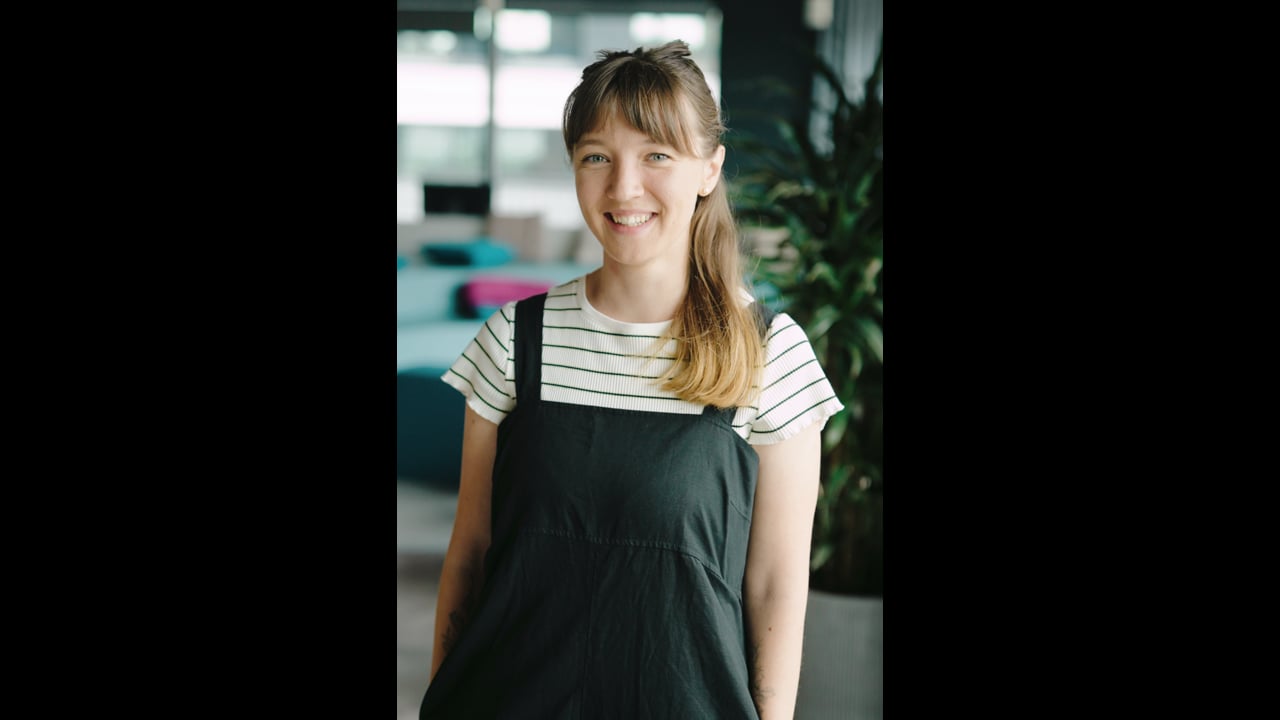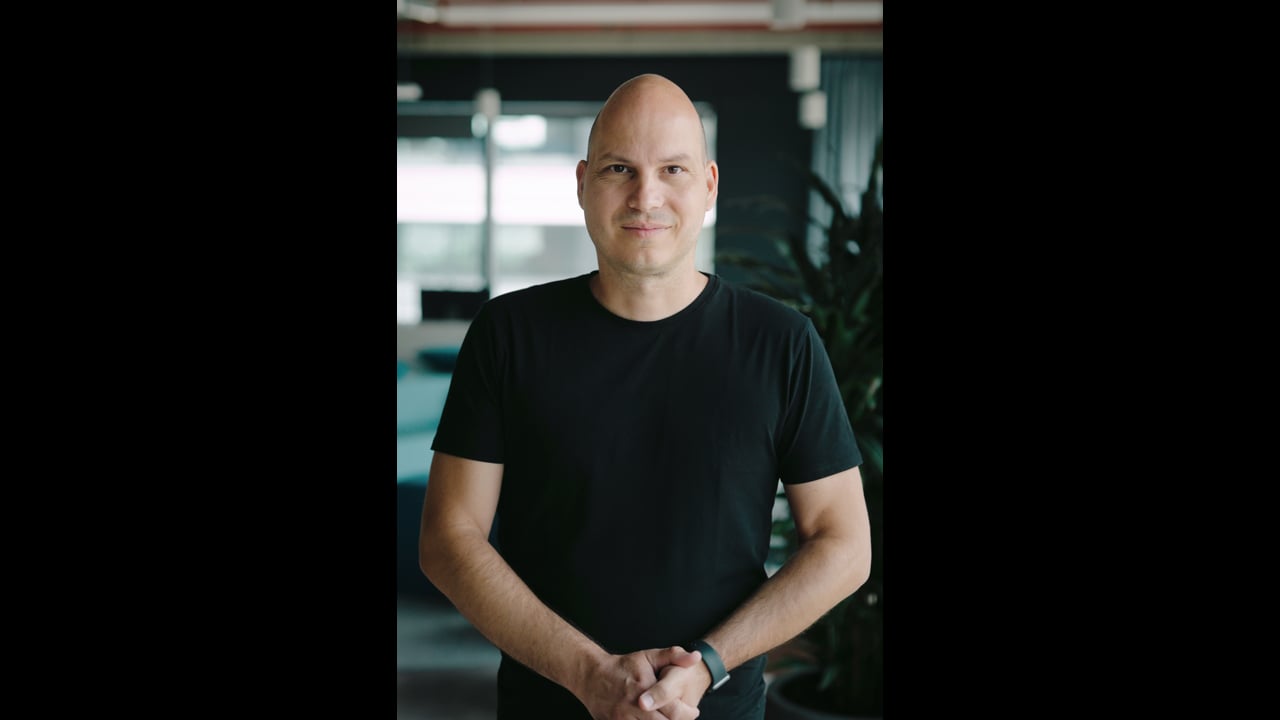 Do what you enjoy and the way you enjoy it
Manta is all about independence. There is no time to micromanage, supervise and control the outcome. Everyone at Manta has a strong sense of ownership. You know what you are working on and what is the outcome that you need to deliver. It is up to you how to plan and organize your workload. Manta is a very inspiring environment, but it's also very challenging. There's almost never a specific assignment, it's more about a goal. It might be a quarter, maybe six months, either way it's up to you to define what will get you there. It's about enjoying your work and being given the space to realize yourself.

100% product
Our culture has historically been built on honest work, a willingness to help each other and a willingness to give 100 percent in product development and improvement. Our enthusiasm hasn't waned, even as we've grown. New challenges and new opportunities come along, and we will do our best to take advantage of them.
We are a technology company and today we have the chance to do technology as best as we can. What is unique about Manta and what is felt across the company is that we are not part of some global vendor parked next to other products in the portfolio. We are standalone product and have a specific and clearly defined value proposition for our customers and for us employees.
Tomáš Krátký: Saving time for thousands of engineers
This mindset allows us to try to do things differently because that's what matters. I've realized that we're growing by 30% a month in everything and if we're doing things in March the same way we did them in January, then something is wrong. We need to innovate on a daily basis and we need to have a culture where people are constantly coming in with improvements because we're just not going to accept that we're going to do it the same way we did it last month. I think everybody here understands that. We help each other, we can win together but we can also lose together and we all have a huge personal responsibility in that. We're at the beginning, we have no idea where this journey is going to take us. We have a tremendous technological capability and that's also because of the great collaboration with the universities that we have well set up from the beginning and so I think we're going to be able to handle the very difficult technical challenges that are ahead of us.
My mindset is not that we're going to build something that we're going to sell to somebody bigger in two years. What I want is to build a big company because the potential in the metadata market is at its start and it's huge. I want people in Manta who see that potential and want to be part of that growth. We all have the opportunity to be there for great success, and this is confirmed by many senior people who have experienced such success with companies and feel they could replicate it with us.
The key is to keep working as a team. Everyone at Manta is important, we are a very team-oriented company and if there is someone who is toxic, who doesn't respect the team and therefore brings the mood down, there is no room for that here.
I believe we have a great team and we can be very successful.
The more challenging, the better
We solve technologically demanding challenges. Algorithmic problems that no one has solved before. This scientific passion for complex problems and their solutions brings us together. The complexity also means that a person with basic programming skills won't get caught up in our work. That's the reality. Manta is complex on many levels and the problems we solve every day are very specific and challenging. That's why we need people who have dedicated their lives to technology and programming since high school and are passionate enough to solve the most complex problems we put in front of them. The more challenging, the better. If it were easy, we wouldn't actually enjoy it as much.

At least in my team, no one wants to do low-code work just to get things done quickly. I think if we didn't work on such tech heavy stuff, half of the people would leave. That's why we're looking for people who want to tackle difficult problems and things that no one has done before us.
Manta Scientists
At Manta, it has always been about people who understand their work in detail, it has never been different and we hope it will never be different because today we can say that Manta has an engineering approach to the product, which means that the opinions of technical people are always taken into account during development and their opinions are also important for everything else that concerns the customer. Everyone is encouraged to have their say and the resulting decisions are thus backed up by data and relevant opinions.
That's why at Manta you experience more of an introverted environment. That doesn't mean we don't order a pizza, we don't go out for a beer. We love to meet each other, but we also love to shut ourselves away with headphones on and immerse ourselves in problem-solving for hours.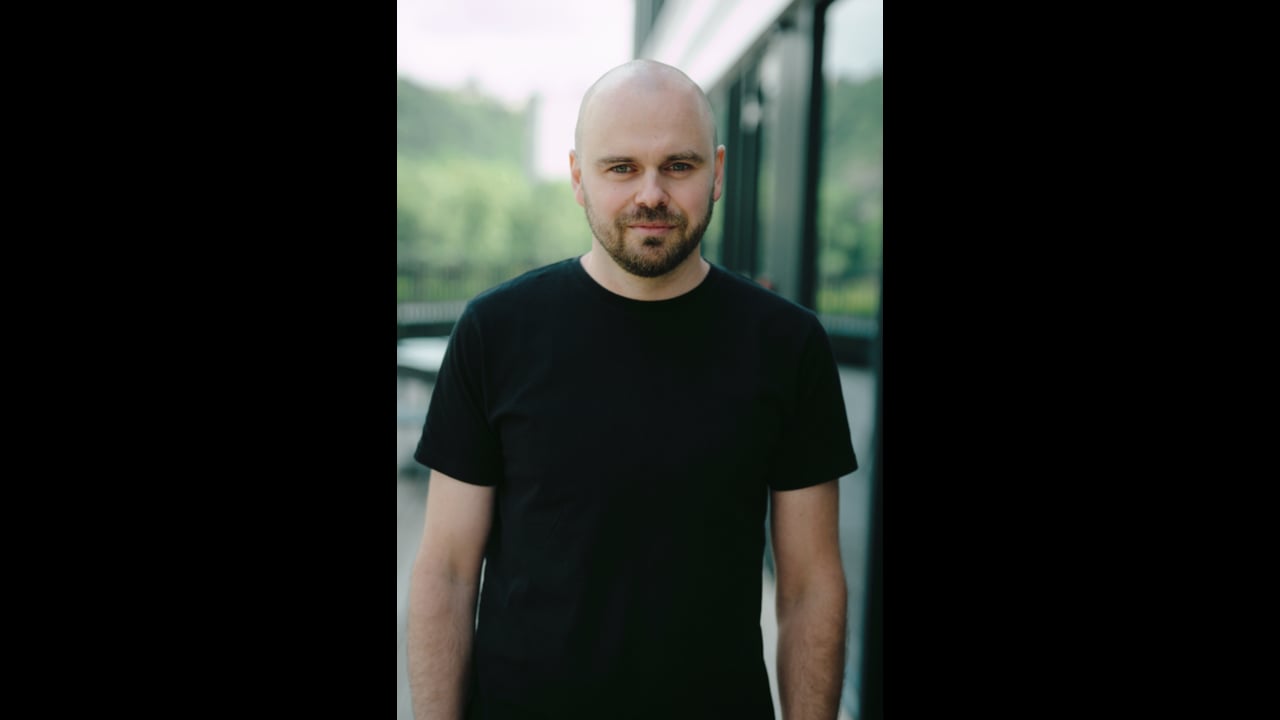 "We are looking for people who enjoy walking paths that no one has tread before them. The right path is created by walking and it's important not to be afraid to try things."
Radek Černý, Senior People & Culture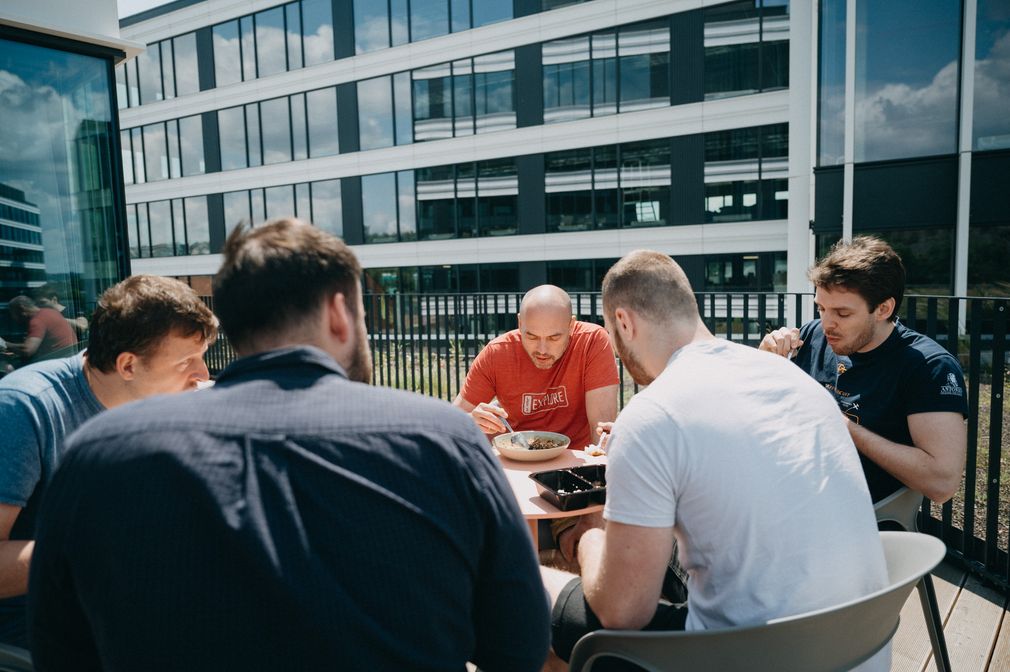 Cooperation with universities
Students have always been and and always will be full-fledged members of our team. Most of them come to us to write their final thesis, which means that they get a piece of code or another project and help us with real development. At Manta, we see education as an important part of everyone's development, so we try to support everyone as much as possible. Studying and working at Manta is not just about a stamp or a project you put in a drawer, but actually using what you learn in school. We encourage students to have time for work, school, and their free time, and we always try our best to accommodate. And then we're happy if people stay with us because Manta makes sense to them.
From what I have seen so far, there is quite a big opportunity to use what one has learned at university, which is not so common in IT.
We have a highly senior and experienced leadership team. We have a clear direction and a well-defined vision, and we are adept at swiftly responding to the evolving circumstances. We anticipate changes and are skilled at adapting decisions to ensure the company's success even five to ten years down the line."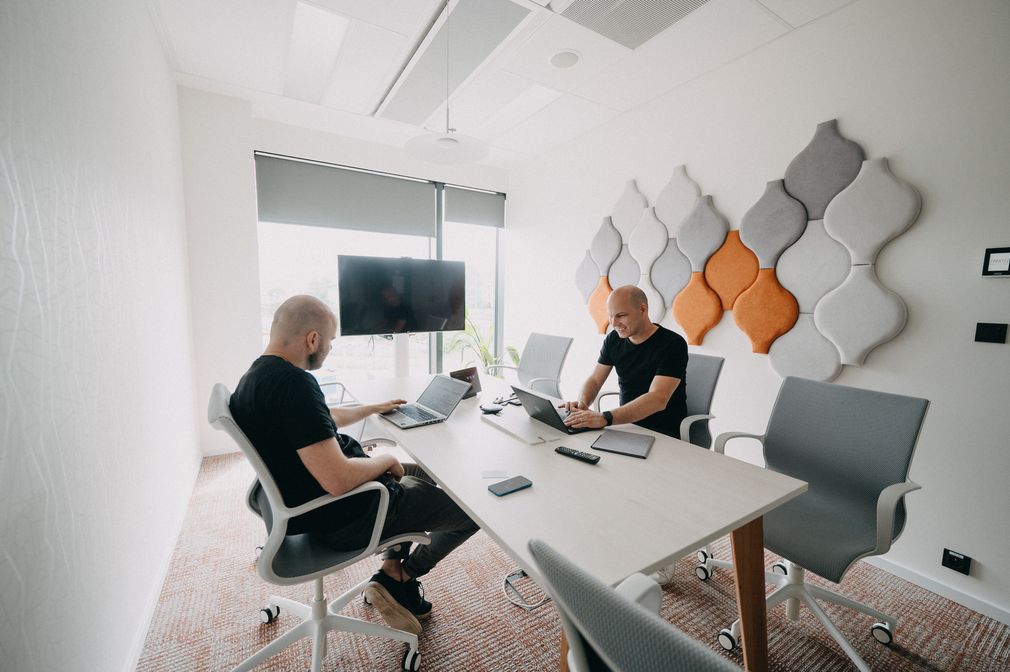 Costumer Focus
At the heart of our business is a commitment to our customers, both internal and external. Our customers are our Top Priority. Providing an exceptional customer experience is the foundation of everything we do. To achieve this, we actively listen to our customers and consistently seek their feedback, acting in a timely manner on it and always delivering what we promise.
Honesty and Candor
We prioritize honest and transparent communication, even if it's uncomfortable. We share constructive feedback respectfully, always supported with data. We value diverse opinions and perspectives, caring personally and challenging directly to ensure mutual growth. We don't punish mistakes, instead we try to solve them and we are able to accept constructive feedback without taking it personally.
Raising the Bar
We are constantly innovating and pushing boundaries, setting high standards for ourselves and taking ownership of our work. We approach new challenges with curiosity and creativity, without judgment. We embrace a growth mindset, constantly learning and seeking development opportunities. We challenge the status quo, boldly stepping outside our comfort zone and learning from past mistakes.
Passion and Courage
We feel an internal drive towards taking bold and creative actions to achieve our goals. We step up to address difficult challenges and take calculated risks to drive progress. We are not afraid of failure, rather see it as an opportunity to grow and we are open to new ideas, even if it means stepping out of our comfort zone. We champion ideas with enthusiasm and energy.
One Team
We are One Team, with One Voice, working towards One Direction. Our success is the team's success, and we support each other without playing political games. We collaborate openly, respecting different backgrounds and perspectives and sharing knowledge and skills. We listen actively and seek to understand others' unique point of view, fostering a culture of trust and mutual respect.

#mantatogether
It's our second "working" family. The atmosphere in Manta is great, relaxed, and very friendly. It's very much about not feeling left out, but always part of the team, part of the outcome, the discussions and decisions. No question is a dumb question. If anyone asks for help, they always get it. Also thanks to the communication of the whole leadership team, we know what is happening in Manta and where we are heading every month, step by step.
They say that to be happy in your job, you need four pillars. One is a good financial evaluation, the second is colleagues you get along with, the third is strong leaders who run the company and the fourth pillar is a meaningful product and a vision of where that product is going. All of that is in balance at Manta and the people are here because Manta makes sense to them as a whole, as their second family, the work-family.
I'll slack you
One of the things that work great in Manta is communication. Whether it's between the different teams or between Tomáš Krátký our CEO and us. Tomáš sends a monthly email where we find a summary of what's new at Manta, what the results are, and also what went wrong. We have internal podcasts so we can get to know each other more and get practical info on who is responsible for what and how they are currently doing, this was a very effective onboarding tool, especially in the Covid-19 era. We're all just a Slack away - that is, we have the information at the fingertips of one message on Slack. That's the mantra we try to follow and spread to all new colleagues. If you're worried about something or want to discuss something there's nothing easier than sending a message or coming in person to chat with anyone. We take every suggestion, feedback, praise, and complaint seriously and we are truly about making it a good time for people to work here, actually not good, but great.
"From my perspective, everyone here is incredibly smart. At the same time, it's a group of people that can relax over a good food or beer and chill out there. Our culture is quite relaxed and welcoming even to new people, whom we always try to integrate quickly."
Petra Šedivá, Office Manager
We have a very clever career plan. I think of it like Pokémon hunting - I can see which trait or skill I can improve and I know what I need to improve on to take myself to the next level. I didn't see that in my previous job where I was always told to wait a bit more.
Impact
Manta brings real impact to its customers. It's not just something "pretty", but a functional product that helps our customers make data-driven decisions. Decisions that often cost a lot of money. We see how they use our product, how they can develop their IT infrastructure and their business more precisely and be more successful because of it.
Behind each impactful product, there is a team of impacful individuals. At Manta we're still just big enough for everyone to work on something that really makes sense, that's realistically applicable and that contributes to the overall puzzle that we're creating together. There are not 10 levels of approval, but a straightforward path to a result that we all contribute to at Manta. When we look back at what we've already accomplished, we're confident that the way Manta is set up now, it's capable of handling the next level.
Manta
You can find us in Prague 7, right next to the metro station Nádraží Holešovice. In the offices you will find a quiet place to work, but we also have a large communal meeting area and an amazing terrace overlooking the Vltava River. You can enjoy fruit and snacks, regular breakfasts. And there is always someone to have lunch or a beer with after work.

I've been here for a month and a half, and I know almost everyone who comes to the office. People are trying to include me as a new family member, in lunch groups, coffee groups, and we try to stay in touch even after work, for example, by going for a bike ride. People are forgiving when I don't understand something yet and willing to help, even if it's just by sending me an article, and I'm very grateful for that.
Join us!