MSD IT
MSD (in the United States and Canada known as Merck & Co., Inc., Kenilworth, NJ USA) is an innovative, global healthcare leader committed to improving health and well-being globally, with offices in more than 140 countries around the world. Some of our product categories include heart and respiratory health, diabetes, infectious diseases women's health, etc. Prague MSD IT office was founded in 2014. Its goal is the digitalization of processes and internal development focused on information sciences, information security, mobility, social media and big data. During its first three years we welcomed 800 new employees and we expect to hire even more in the following years, partly thanks to the foundation of our co-located finance service center. The MSD IT Hub is part of a stable company with 125 years of history. On the other hand, it may seem such an experienced company would be stuck in corporate ways, but thanks to the integration of more than 70 nations and the agile nature of our development, we can offer an innovative and dynamic environment, as well as a unique and diverse company culture.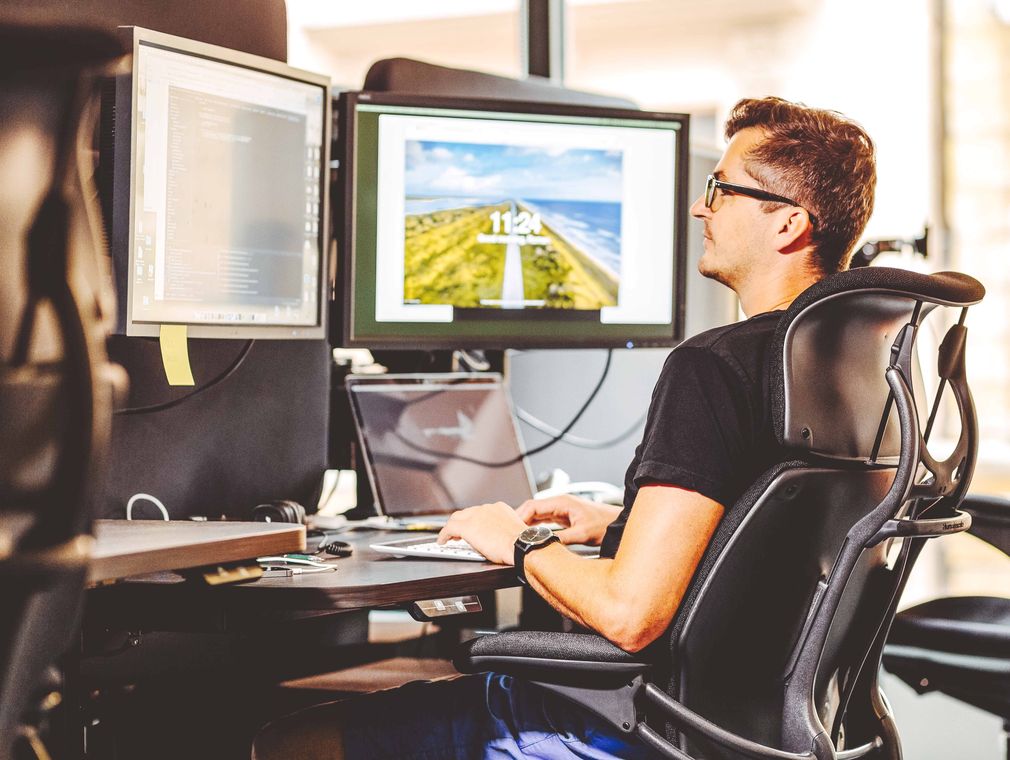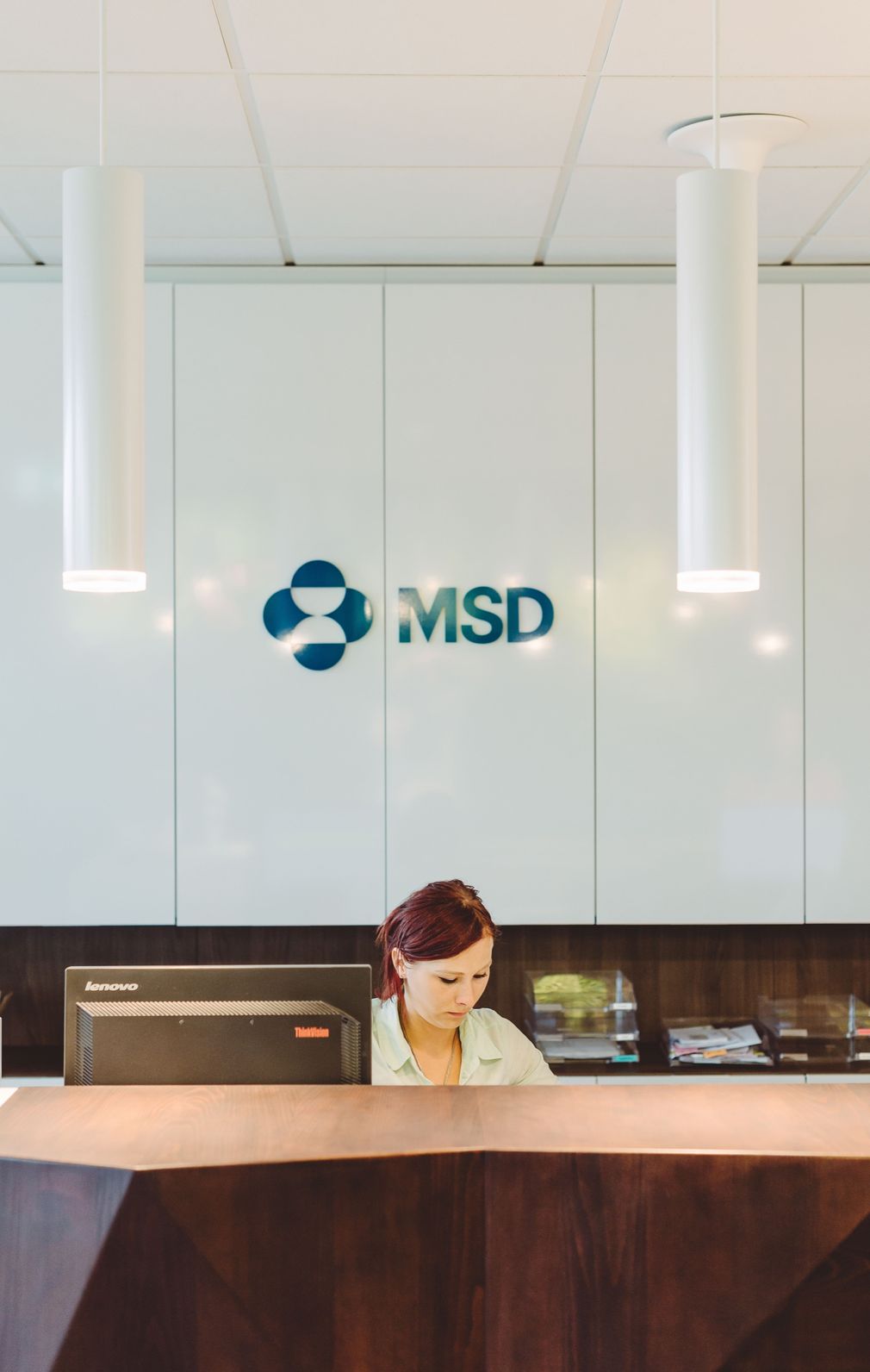 Inventing for life
Our mission is the improvement of people's health. We support those in the front line of an unceasing battle. It's the battle for health, in which even the smallest victory counts. Each victory leads to prolongation or improvement of someone's life. We support doctors who save lives. We support scientists who develop new medications. We are the back-up and we think about the ways in which healthcare can be modernized. We innovate, develop, programme, analyse, design, and code, and by that we save millions of lives. In MSD you will find innovative, smart and enthusiastic people from over 70 countries. We have the space to do our job in the best way possible. As everyone we go to work every day. Our work makes sense and we like returning to it.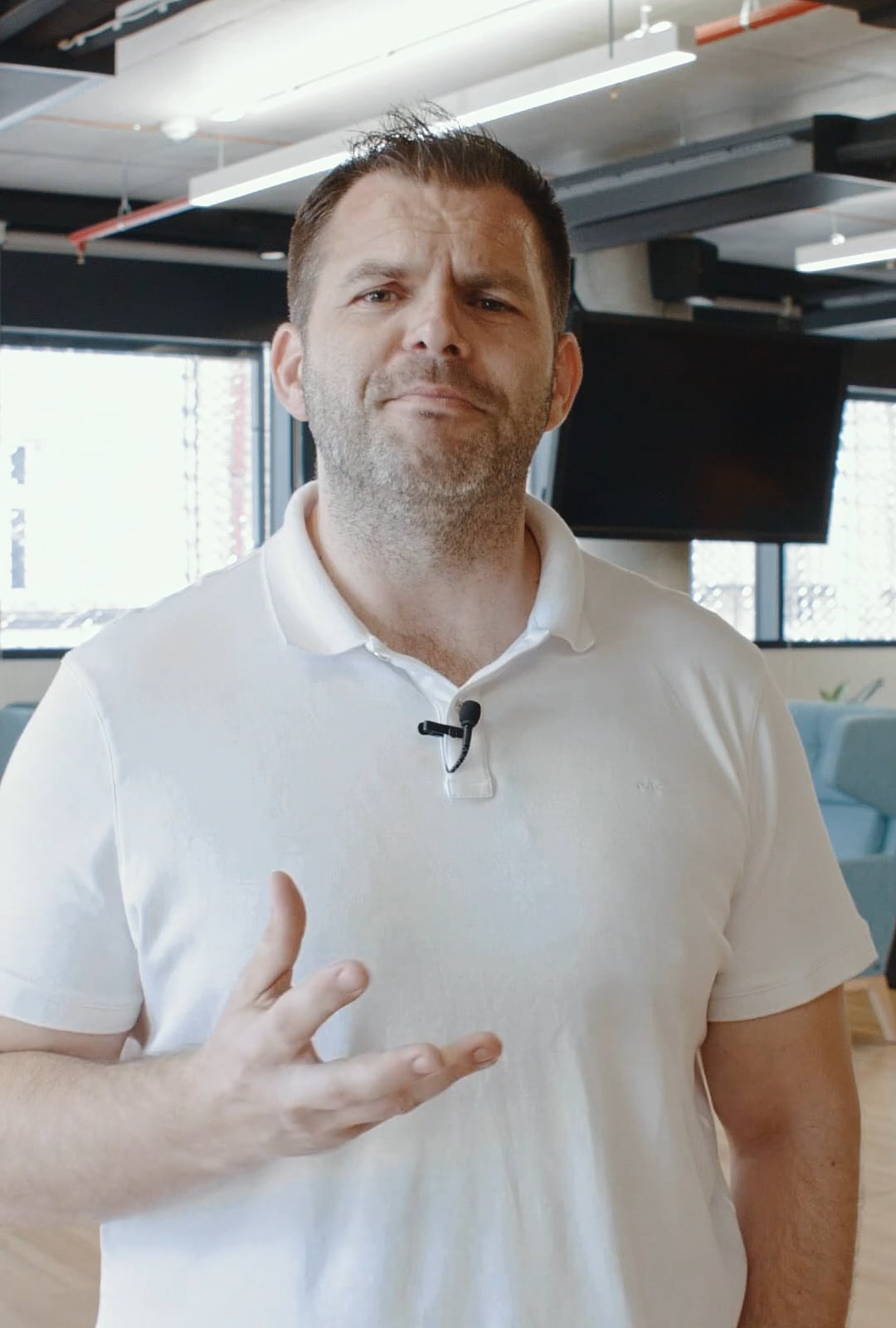 125 Years
A satisfied MSD employee is someone who accepts the fact that they work for a corporation. The Prague HUB is relaxed, energetic, and our environment really feels like a start-up. Despite that, it is still important to realise we are part of a 125-year-old American global company, with its field of interest being the most regulated branch of business. Those who seek the stability of a big company, yet don't want to feel slowed down in their growth, will feel most comfortable in Prague MSD. We offer freedom, however, with freedom comes responsibility that must be respected. If you are not afraid of working in a big company, then it will definitely surprise and excite you. We offer the right combination of a corporate culture and a start-up mindset.
Step out of the line
We offer many opportunities and possibilities to grow, learn new things and possibly find a new carrier path. You can become a member of various projects and cooperate with various teams, or participate in the creation of a digital summit for 1000 people. We will support your invention and ideas. Want an example? Our colleagues worked together on a complete re-work of an application for molecule matching, and, for the HR departments, they created a tool for connecting people from every IT hub in the world.
MSD IT is a world in a world where you will never feel bored, unless you want to. All you need to do is look around. The rate at which our Prague office is growing is a sign of future interesting opportunities.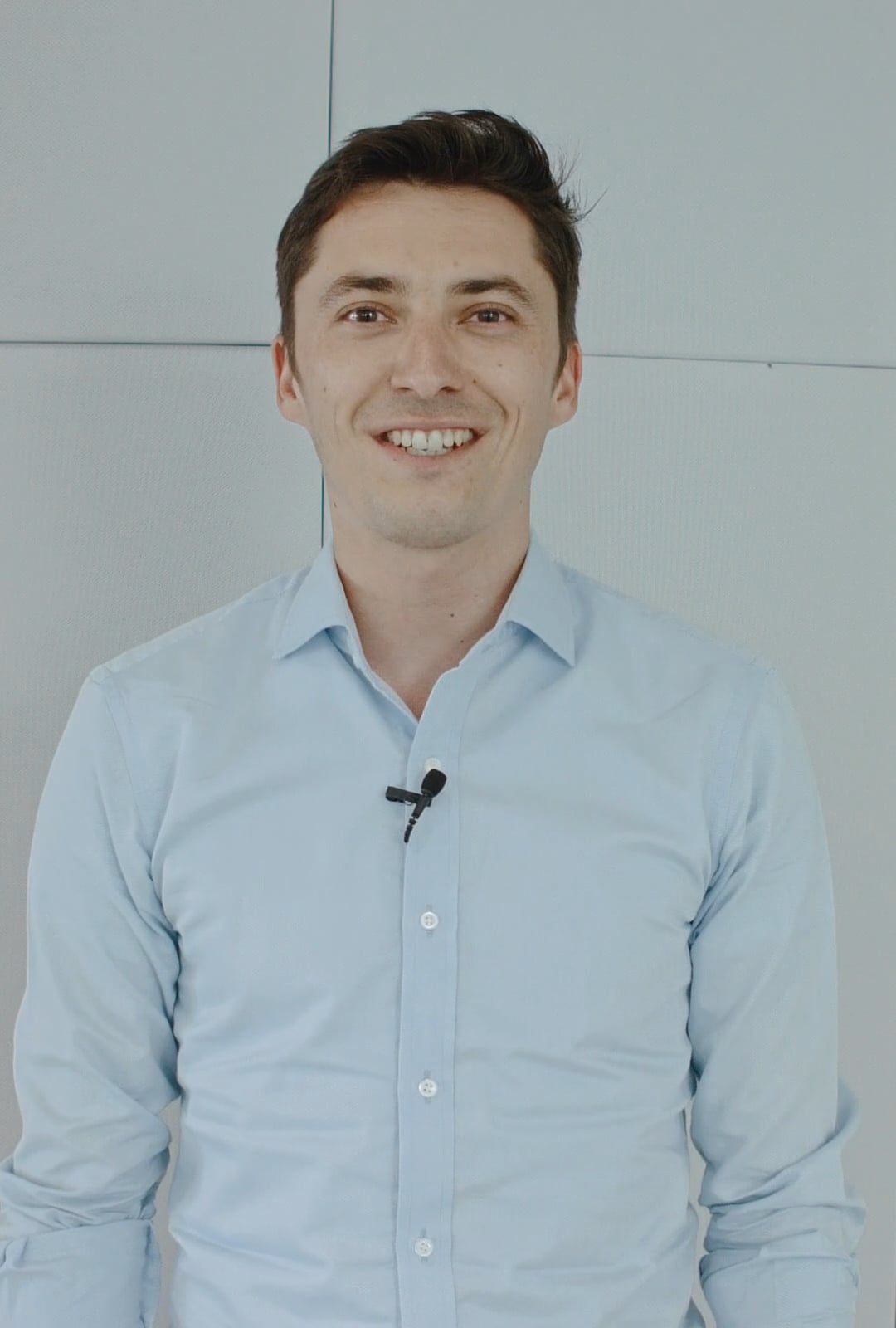 MSD IT Prague
Our offices are located at the riverbank, next to the train bridge. Our terrace overlooks Vyšehrad castle, the Prague castle, and Vltava river, which flows under historical bridges. Five, our new building, is just around the corner. Both buildings are designed in such a way to meet our demanding requirements for a modern environment in which we develop the future of healthcare.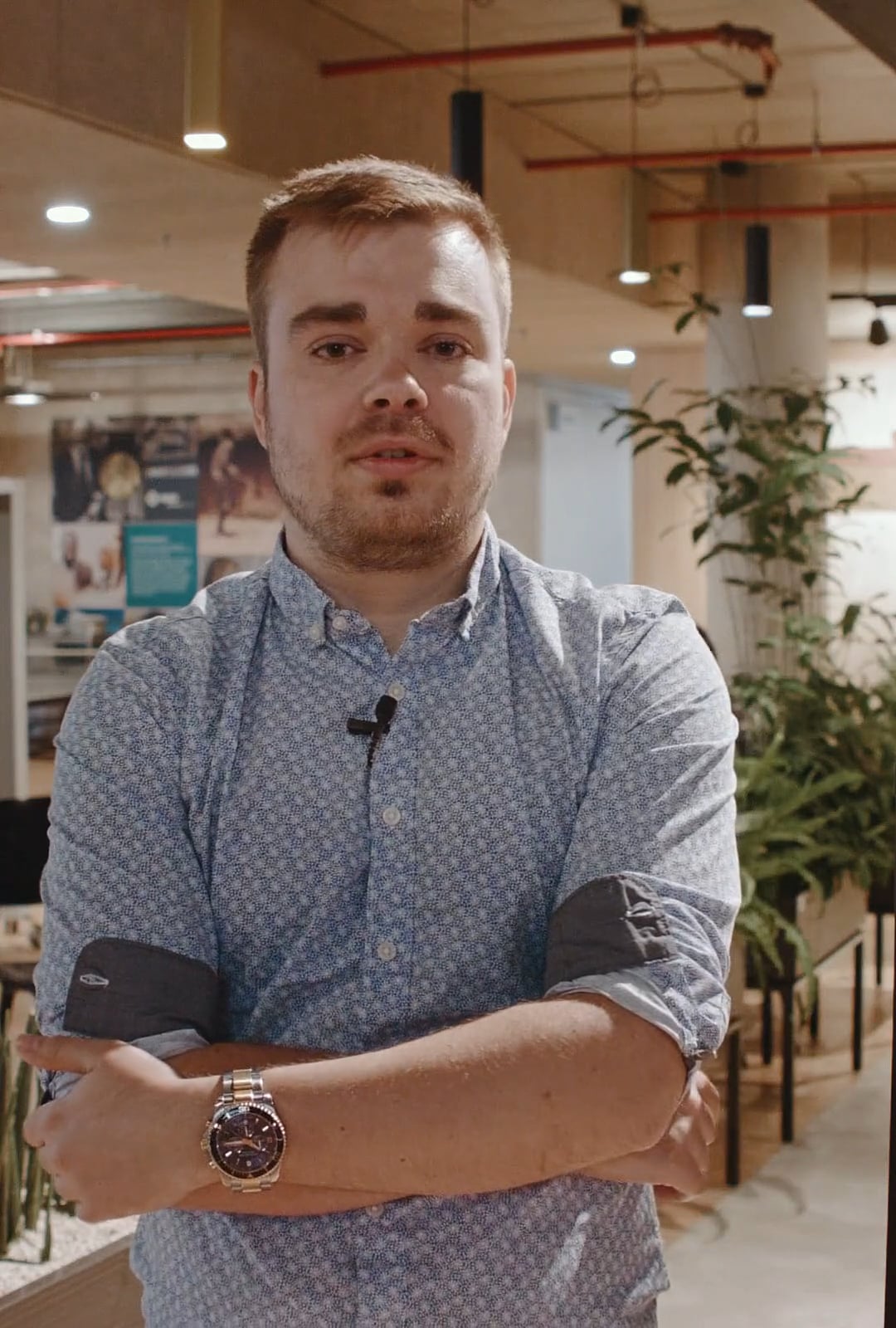 New kind of healthcare company
The future of healthcare is not about solving a problem when it appears. Thanks to the technology we use, we can predict the possibility of the development of a disease from gathered data. In this way we can help with prevention.
By founding MSD IT Hub, the company responded to technological progress. We welcome modern technologies because we can use them in such a way to be helpful for people. Using the Hubs in Prague, Singapore and the USA, we would like to innovate the business model of health-care companies.
You can save lives
People don't usually start working for MSD because they want to save lives. They come to work in an innovative and growing IT company that offers many opportunities. Soon after, they come to realize that our work helps to save lives. In many cases this is another reason to stay and be part of MSD IT. Every one of us has encountered cancer in some way in our lives. In MSD you will realize that you can also help in the battle against cancer, even if indirectly. Still, this will surely surprise you.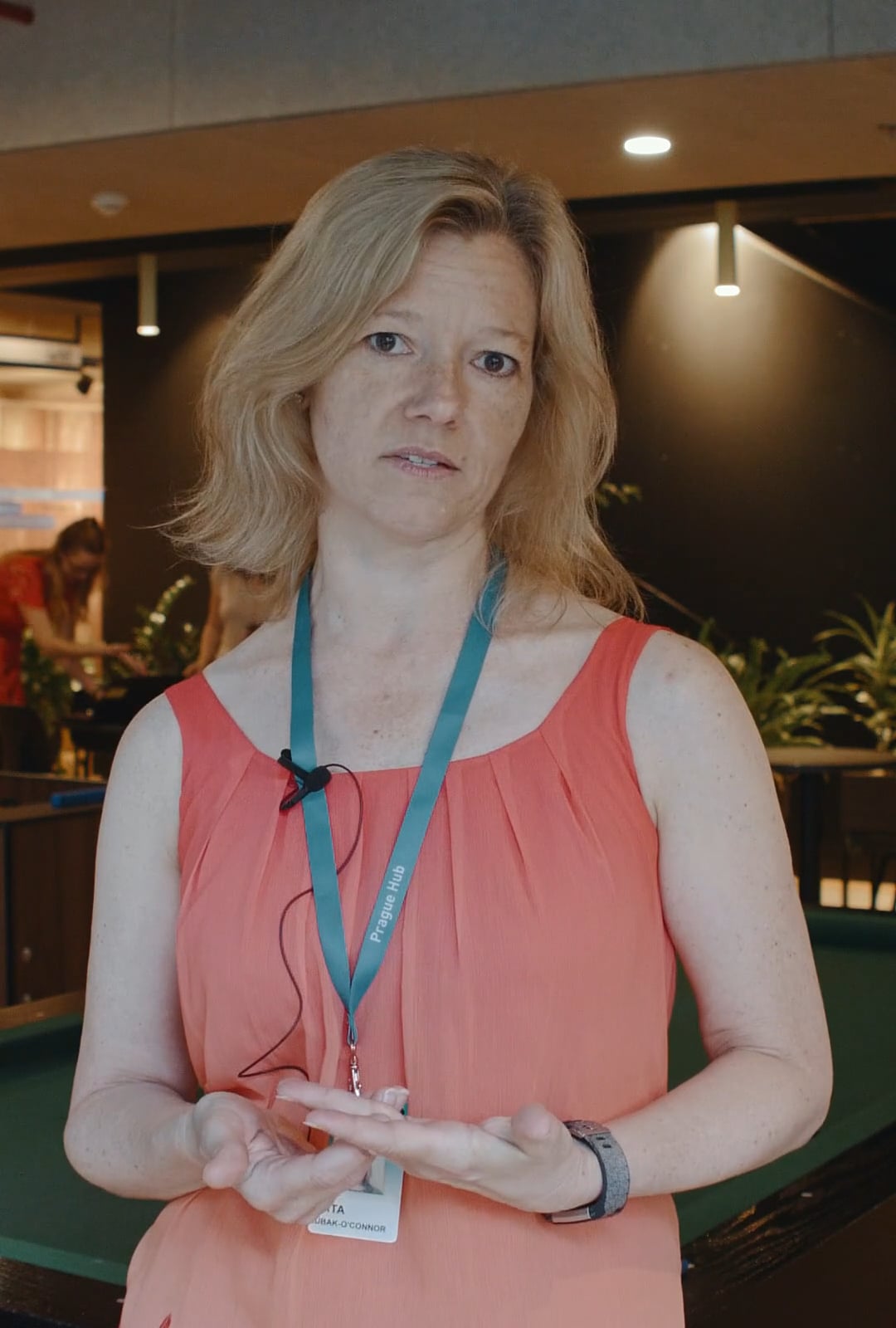 Millennials Friendly
MSD IT Hub is a solution for the future of a 125-year-old company. In Prague we started from scratch – we were given a task and we started to build our own modern culture that would be able to react to young people's needs and the future of digitalization. The way we work and think and the energy with which we work is equal to other modern technological companies.
You'll also start from scratch – just like we did years ago. But, from the day one, you receive all the support you need, safe ground and a strong community of IT professionals. Finally, you get the opportunity to work on yourselves and on what you like and enjoy. Seeing MSD IT grow and develop is a great motivation.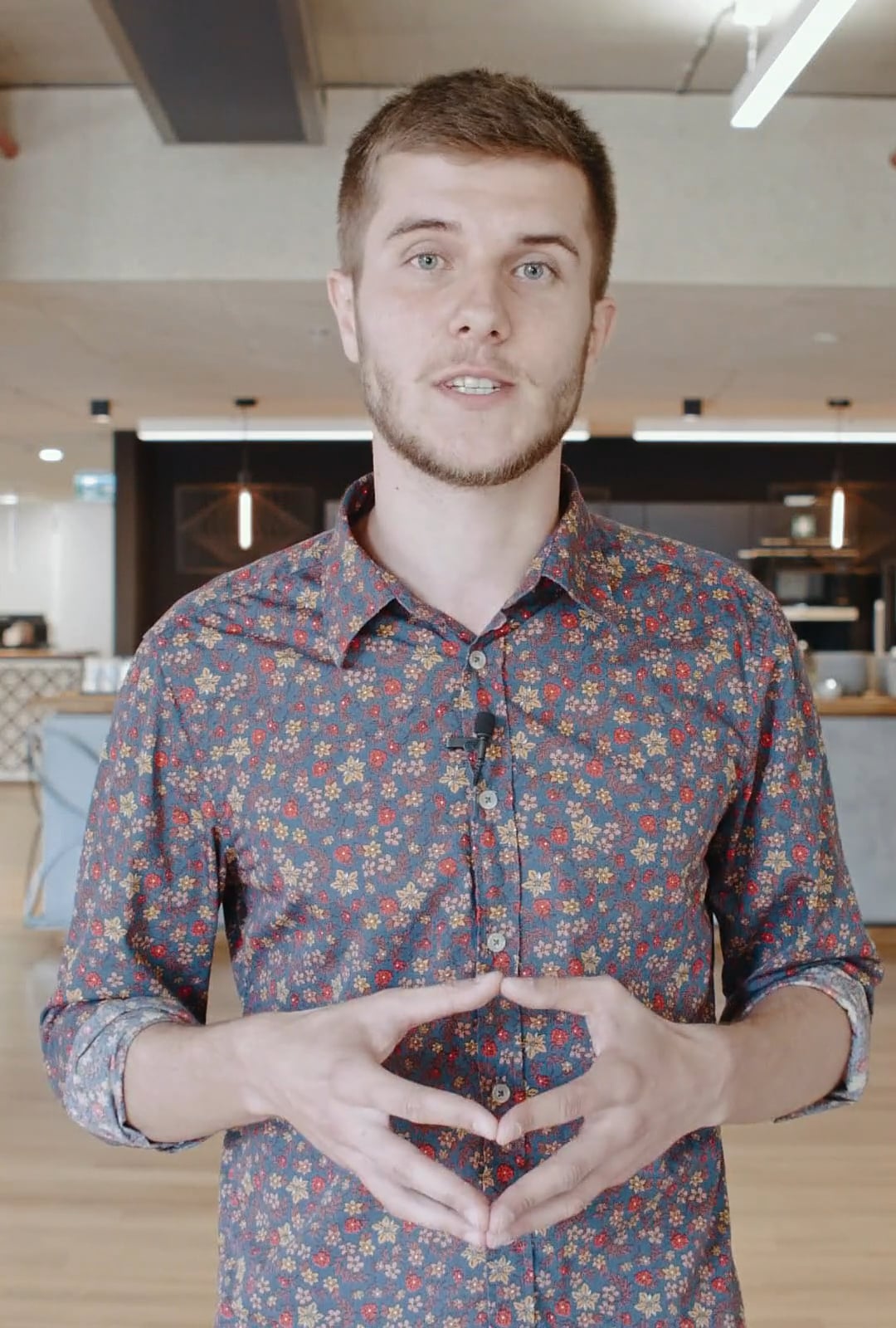 Knowledge is power
But Sharing is power multiplied!
Our company culture is known for its open-mindedness in information sharing. We share information and knowledge. Society creates an environment that supports sharing. We use tools that help us with that. We communicate using modern online tools, every piece of code we write, we write publicly, and any company employee from the world can access it and use it. If you are interested in seeing what your colleagues all over the world are working on, you can see it. Every Friday, we meet and share the best practises so that different teams can learn from each other. Sharing is our power. It gives us the opportunity to view problematics from different perspectives, and that leads us to easier ways to innovations.
It is an exciting time to be part of MSD CZ because we are seeing the company's mission is to save and improve lives in action. It is truly a privilege to work for a company that has a steady focus on innovation and sound science, working to deliver vaccines, medications, and consumer and animal health products that can help millions around the world.
From scratch to innovations
Prague MSD IT Hub was literally made from scratch. It's difficult to innovate in a company culture that has been stable in a long-term perspective. You can't ask from your 125-year-old aunt to test design sprints and implement technologies. It's necessary to create a creative culture, where every mistake is a lesson that needs to be accounted for in the next step. We share information and encourage others to do the same. We want to redefine our field of expertise, we are explorers of new possibilities, and the Prague Hub culture has been linked to that from the beginning. We create our products in an agile fashion. We innovate ourselves as we go and learn something new every day.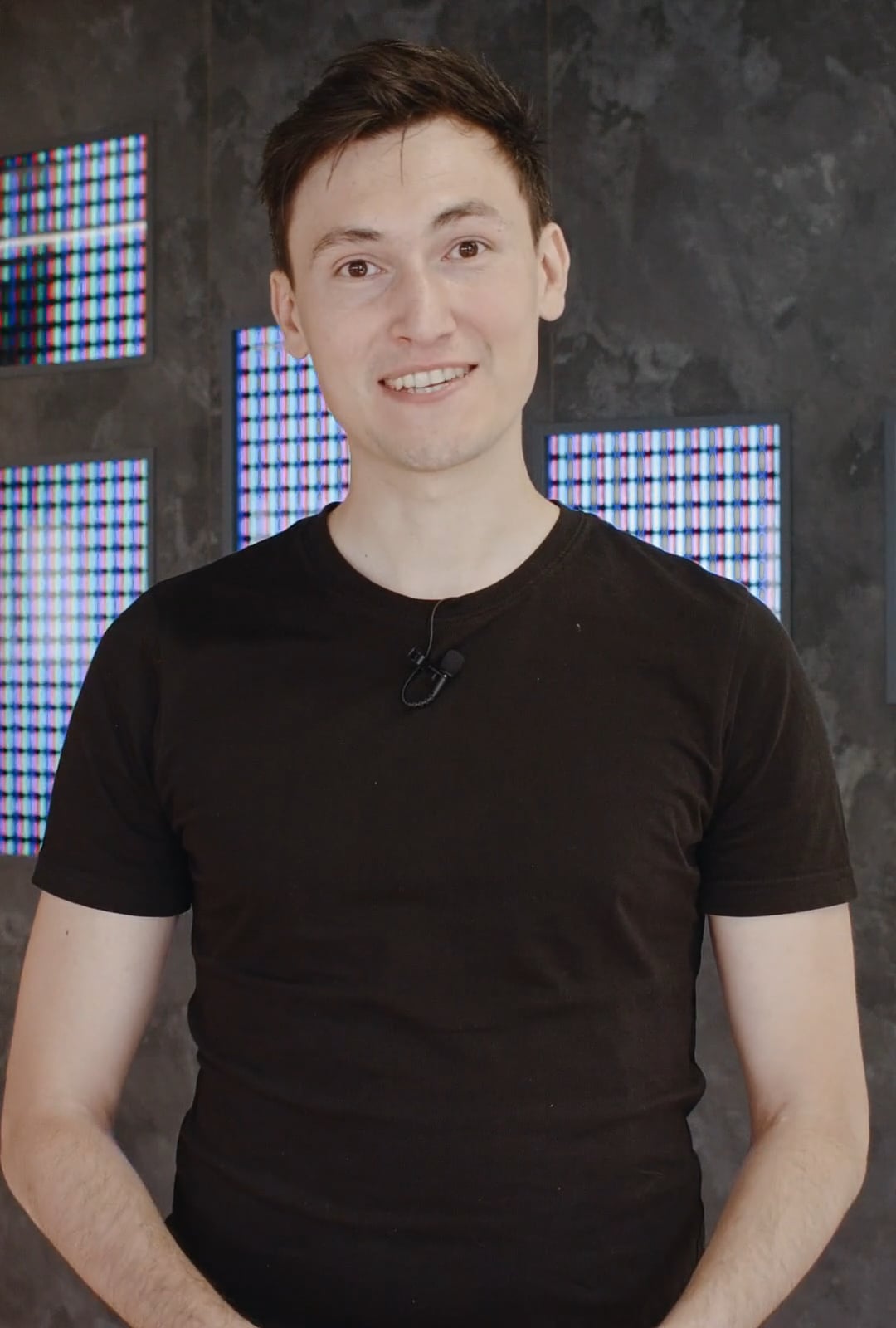 ENERGY, DESIRE TO GROW AND INNOVATE – THAT'S MSD IT CULTURE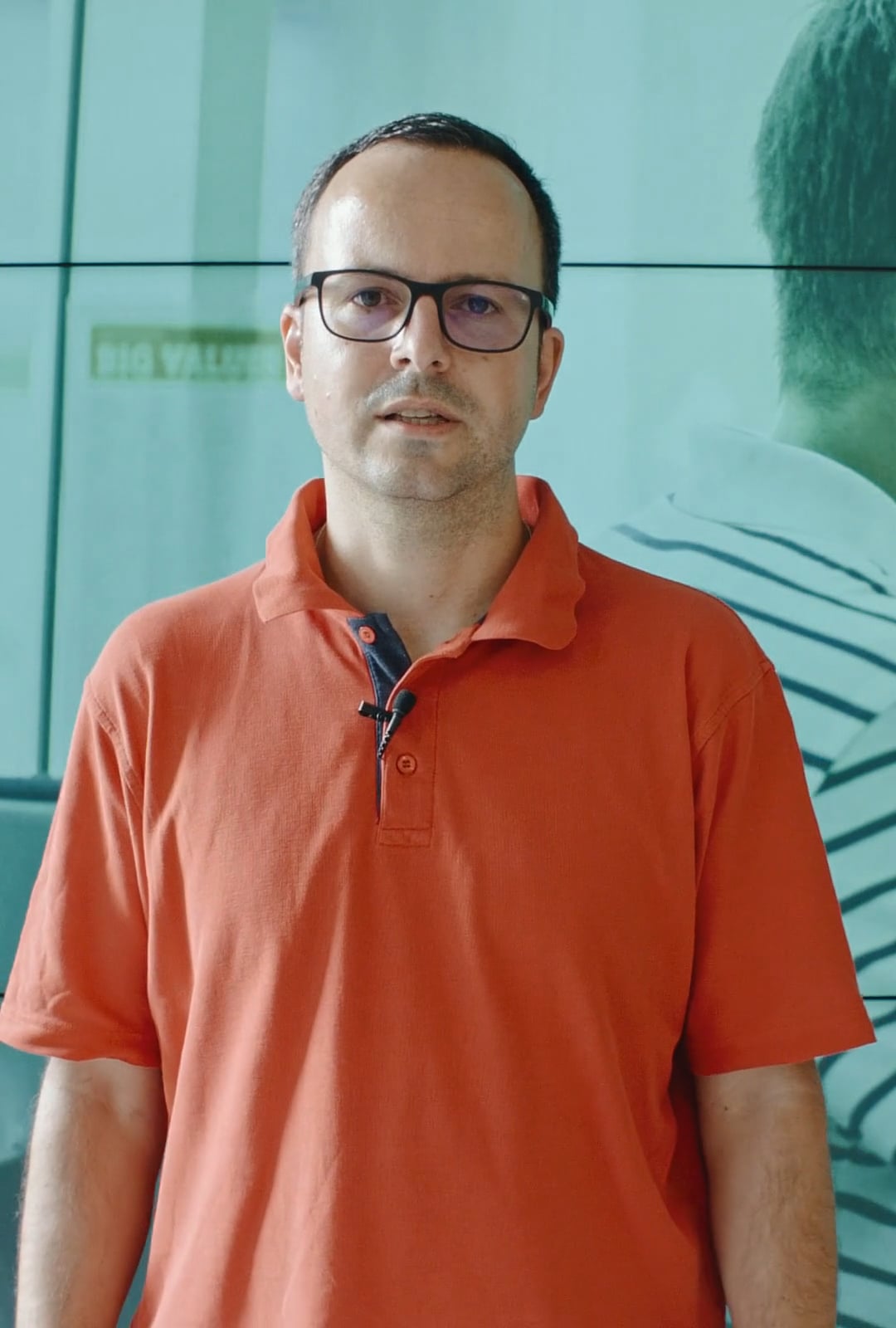 Environment for thinkers and doers
Make it happen.
MSD IT is an ideal workplace for those of you who like to come up with new thoughts and ideas, and who want to make them happen. We are a pro-active company culture, and we make things happen. The newest technologies create the perfect playground for creators who feel at home with looking for new ways and methods.
Prague IT Hub's environment is the opposite of a corporate structure. By all means, we respect global strategies and processes and move within certain boundaries. These are, though, very flexible and supportive of progress.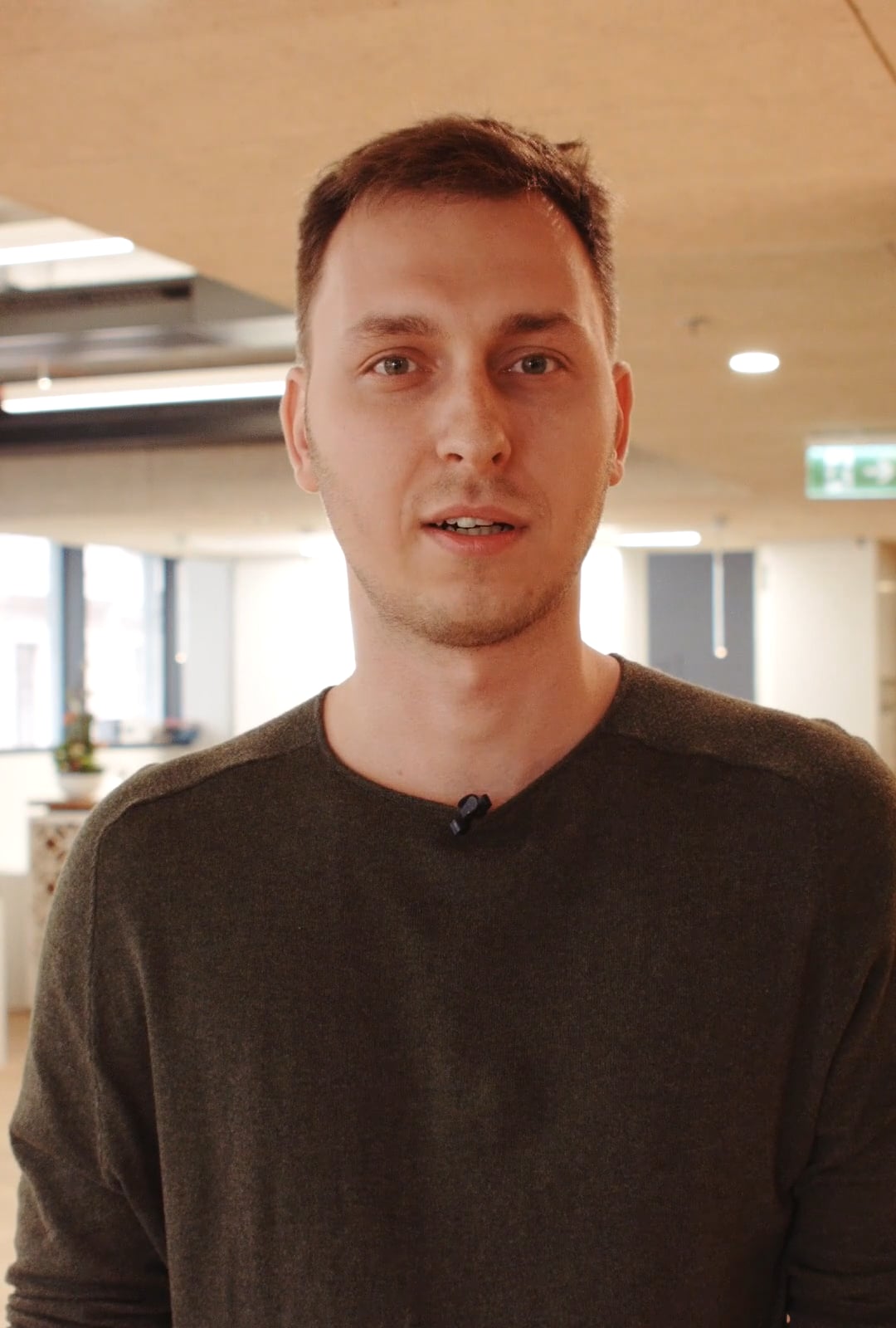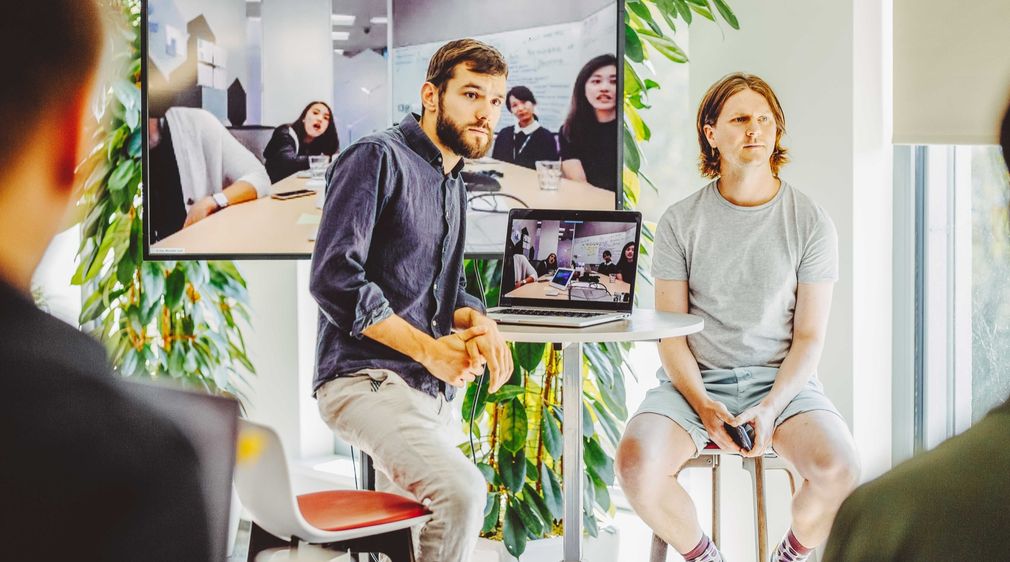 Open-mindedness and respect
Our Prague leadership consists of more than just names in orgchart. They are real people we are quite close to. Our CTO is a person we can go to with anything, and we get advice or an answer in return. Everyone stays visible and transparent.
Respect is a key part of long-term progress. Open-mindedness guarantees we don't overlook anything. We treat our employees with as much respect as we treat our suppliers and resources. We have 125 years of history behind us and integrity is something that has kept us on the right track.
Agile!
We test on the go and adjust our direction through iteration. Agility gives us the possibility to eliminate micromanagement and gain high level of transparency. It's an environment for people who want to work, who want results and are not afraid to make mistakes. Our approach can be summed up as "Let others fail". A mistake is a natural part of the process of evolution, and what is important is to avoid the same mistake in the future. Mistakes are inevitable in research and development. The ability to react to mistakes means a well-developed immune system that can detect them.
I would highlight two things. First, it is incredibly inspiring to communicate with all those smart people in the office. Second, you will find all the IT fields you could ever imagine here, like software engineering, data science, infrastructure, cyber security and many others.
"It's great that our company is huge, that we can go from project to project, from method to method. You could live here for a hundred years and function well."
I like that MSD is not a typical software company where there is a strong push to deliver one project after another. Instead, there is room for trying to do things differently and better.
Oportunity without exception
We believe that everyone should have equal access to healthcare, and that everyone deserves respect. Our culture is open to anyone who wants to work and participate in creating our vision. It doesn't matter if you're a man or a woman, with us you have equal opportunity to succeed. Moreover, we are convinced that women can be excellent programmers, we cooperate with the Czechitas organization that supports and holds events aimed to popularize IT among women.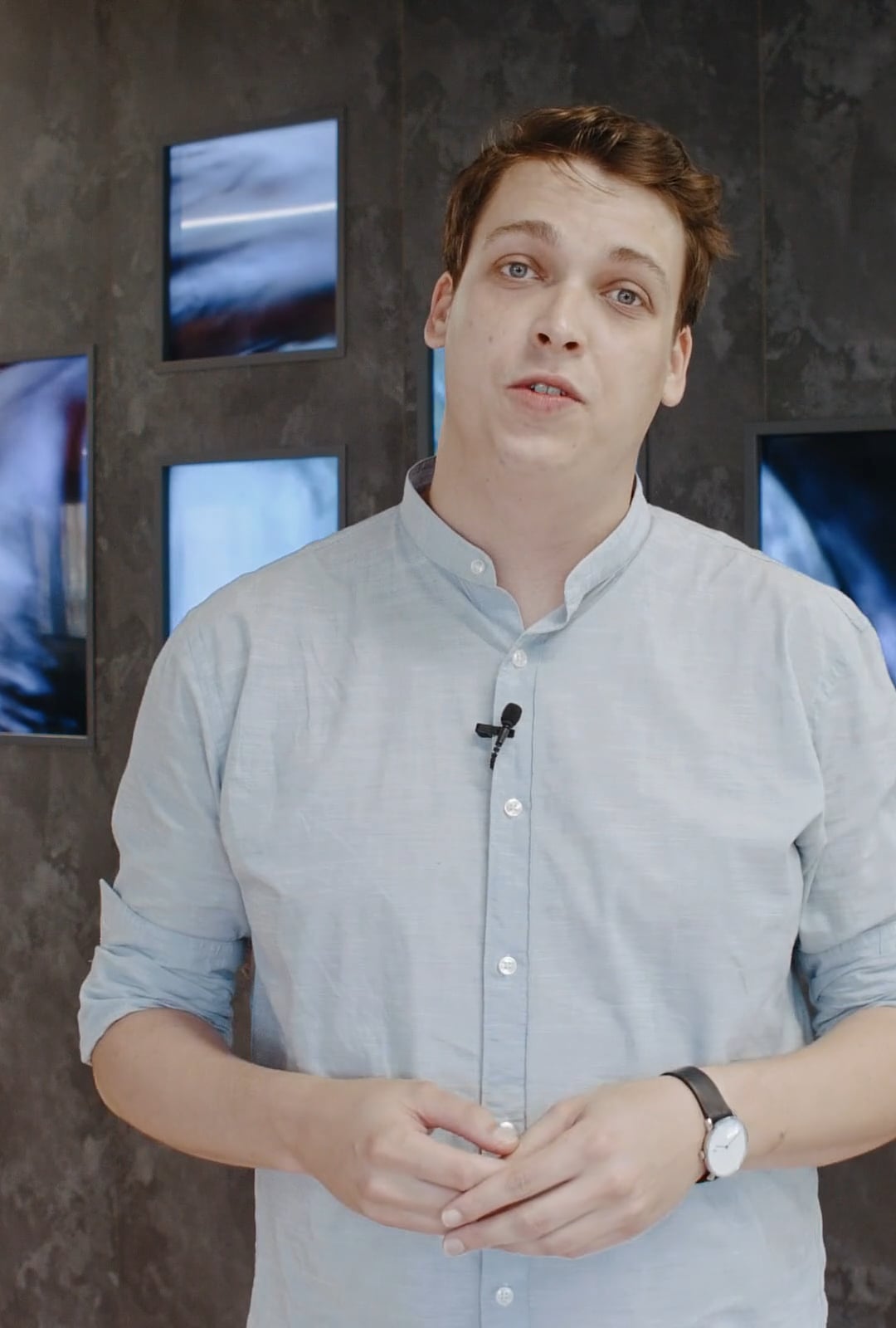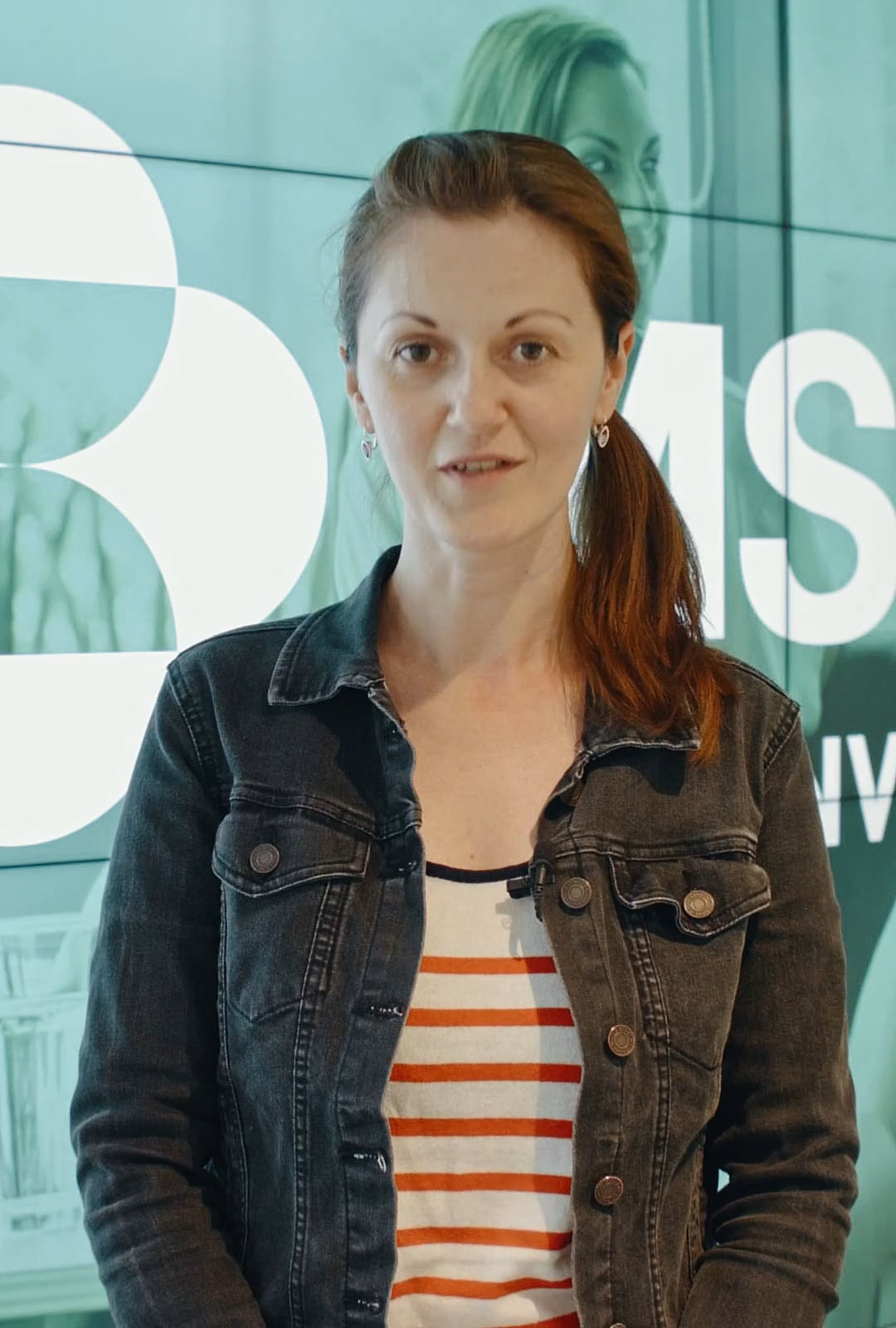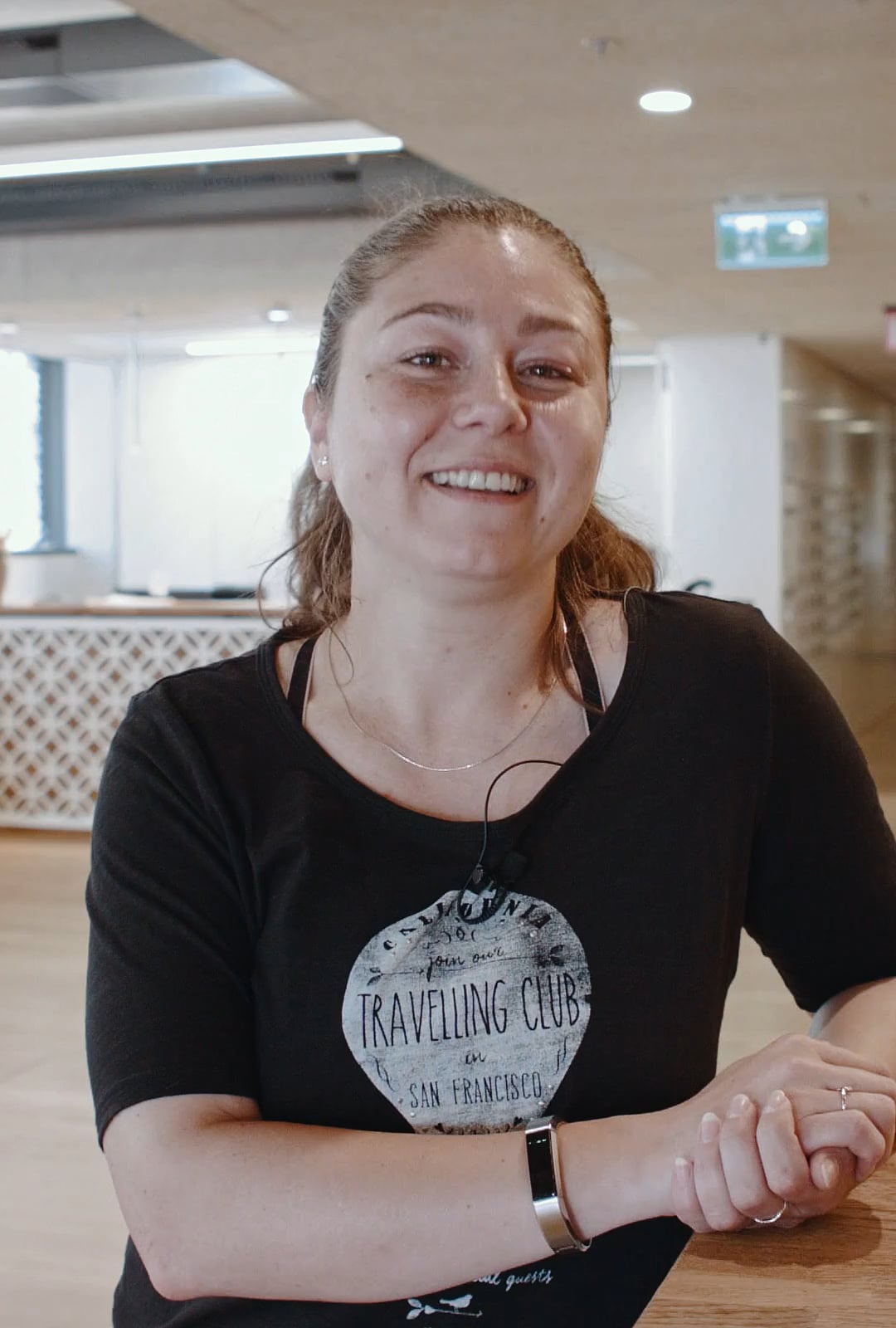 70 plus
Different people, different cultures, different languages. Cultural diversity leads to diversity of thought. In MSD we don't talk about diversity – it is ever-present, you meet colleagues of more than 70 nationalities. You can find half the world in a building on the riverbank of the Vltava River. You don't have to travel to meet different cultures and customs, all you need to do is talk to your colleagues. We are a Babel of sorts, only we don't need the Babel fish to understand each other. We all speak English and we are all connected through the same company culture based mainly on mutual respect.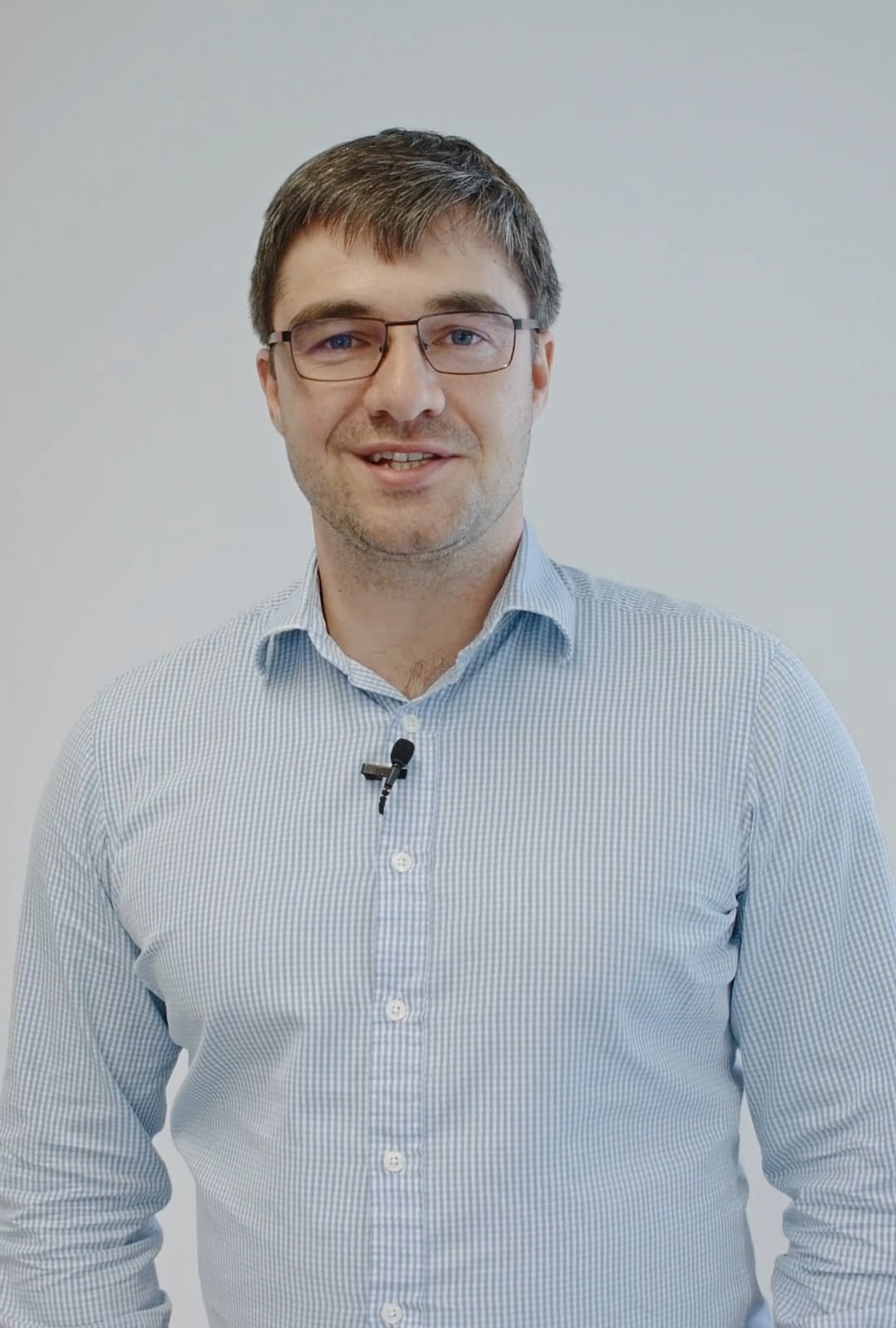 We had an assistant who decided she wanted to learn programming. We paid for her courses and today she is a member of our programming team. Our community manager fell in love with an American, and we helped her to relocate to America. When you're here, we take care of you. 
Get knowledge and grow
MSD supports our growth. Every time a position opens, we try to fill it with someone from our internal resources, that's the number one assignment of our HR partners. This way we can guarantee our employees' growth. Growth is a vital aspect; it's the most direct way of ensuring expertise of the whole organization. Every one of us has their own growth plan that we use for writing down our wishes and intentions, how we want to realize ourselves, what we would like to work on, and what we would like to learn. MSD IT managers don't block the changes; on the contrary, they welcome them.
Lots of fun ahead
By next year we will have doubled in size. But we always want to keep our energy that fills MSD today, the dynamics we work in and our ability to enjoy ourselves. We can really enjoy ourselves. We invest into workplace experience, that's important because company culture that keeps people together must be energetic. We have a whole team dedicated to keep the energy flowing. They come up with events, cooperate with universities and development communities. They hold our exciting company events. We even have our own company music band! We create meet-ups and conferences.
We dedicate a lot of our attention to the way our employees feel at work.
The culture of the company is to help people, make their lives better. And it's not only about our patients, but also about our employees. Our company creates a great environment to work there. Even if it's sometimes demanding, but not in a stressful way.
Hey fresh graduate! Experience three rotations
ETR (Emerging Talent Rotational Program) allows fresh graduates to experience three rotations over a two and a half year period (one half year, two full years) in various IT business areas and possibly work locations. Each individual will be partnered with a buddy, a coach, and an executive mentor who will be able to help with acculturation at MSD IT and career planning. Rotations are assigned based on the individual's development interest, discussion with the coach, and alignment with business needs. We are looking for graduates with outstanding academic records of achievement and demonstrated leadership abilities. Candidates who are analytical and inquisitive about the interrelationships of various components, and perceptive. We also welcome quick learners committed to helping to further MSD's vision and mission. The right candidate should be interested in Information Technologies and should have a degree in Science, Technology, Engineering, Math, Business, Computer Science or similar.

We are also looking for candidates who are willing to help drive our hub strategy. The program is for fresh graduates who didn´t finish their studies earlier than 2 years ago.

Examples of areas you can work in are:
Data Science & Informatics




Project Management




Business Analysis/Technical Analysis




Digital Product Development




Mobility




Cyber Security



The goal of the Emerging Talent Rotational (ETR) Program in the Information Technology division is to create a diverse, talented network of IT professionals and business leaders/influencers. The program will offer these individuals a path of differentiated exposure and investment in order to develop their technical, business, and leadership capabilities so that they know MSD's business, understand IT processes and will engage meaningfully to help positively affect the company economics and impact the value realization of IT and business solutions.