ORBIT
ORBIT is one of Central Europe's premier suppliers of IT consultancy and services and leaders in competence centre formation, IT infrastructure virtualisation, data centre consolidation, and application delivery. For over 30 years, ORBIT has been providing advanced solutions to its customers by drawing on its deep knowledge of critical business technologies and working closely with them to understand their needs. As experts in the field of virtualisation, our ever-expanding team of professionals leverages our very own ORBIT 160+ methodology to provide the best possible support for large IT organizations across Central and Eastern Europe and beyond.
We Are a Technological Company
ORBIT
is a Cloud Consulting Boutique!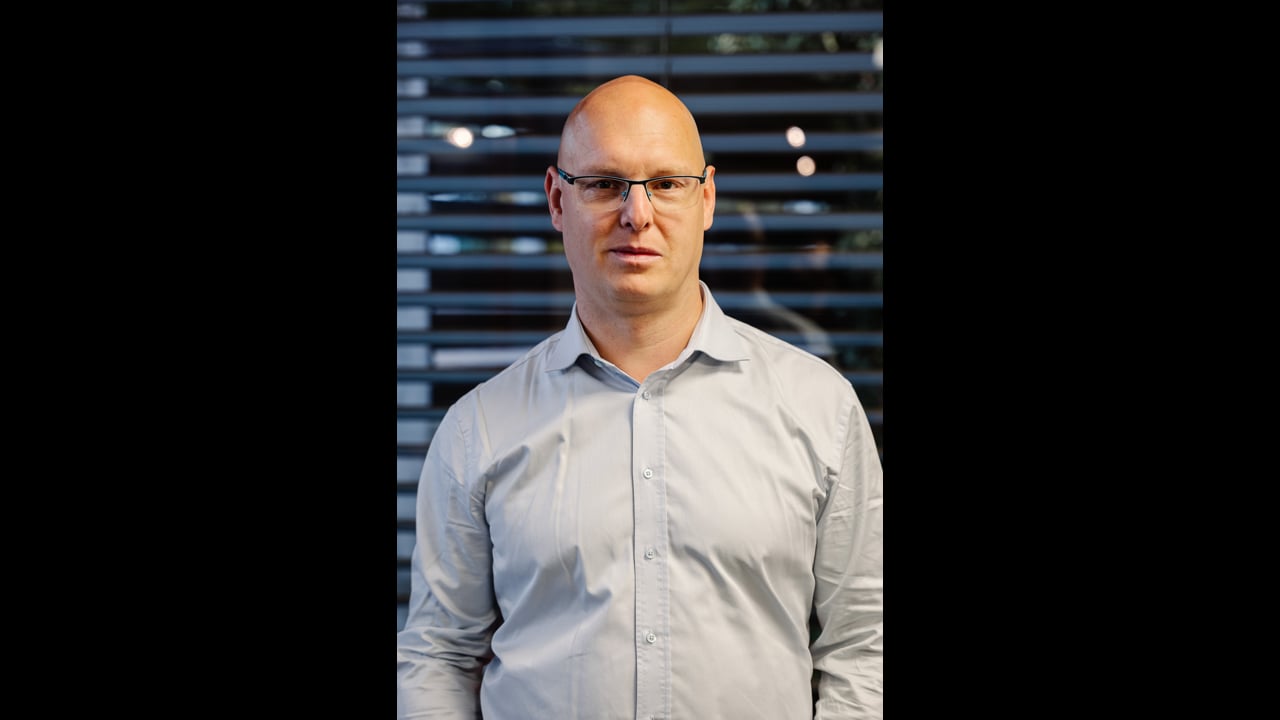 Surfing the waves of change
At ORBIT, we've always been quick to identify and jump onto the latest new technological opportunities and trends with a demonstrated ability to rapidly achieve proficiency and gain mastery in a fast-moving environment. In the spring of 2021, we celebrated 30 years of achieving outstanding results for our clients as a leader in the information technology space. Today, we concentrate primarily on cloud technologies and their adoption, and thanks to that focus, we've become a sought-after partner for large multinational organizations, banks, and other prestigious companies with an excellent reputation, an elite team of experts, our own proprietary methodologies, and many years of experience.
We are proud of the strong team that we've built here at ORBIT and proud that so many have shared the journey with us for so long. When both the company and the team are aligned in the spirit of innovation and value the ongoing search for new and interesting projects to work on, two decades can fly by in no time at all!
Excellence and professionalism above all
The difference between being a provider and being a partner rests in our empathetic outlook to both the work we undertake for our clients and the way we treat one another within the company. Earning trust and using a collaborative approach are key in both domains, and our clients understand that, while it's great to have experts who can perform at a high level, it's also important to work with human beings who take pride in their work.
We value the passing of experience and know-how from the older to the younger generation within the company as a way of building a strong culture that can continue to maintain the level of excellence within the market that ORBIT has become known for.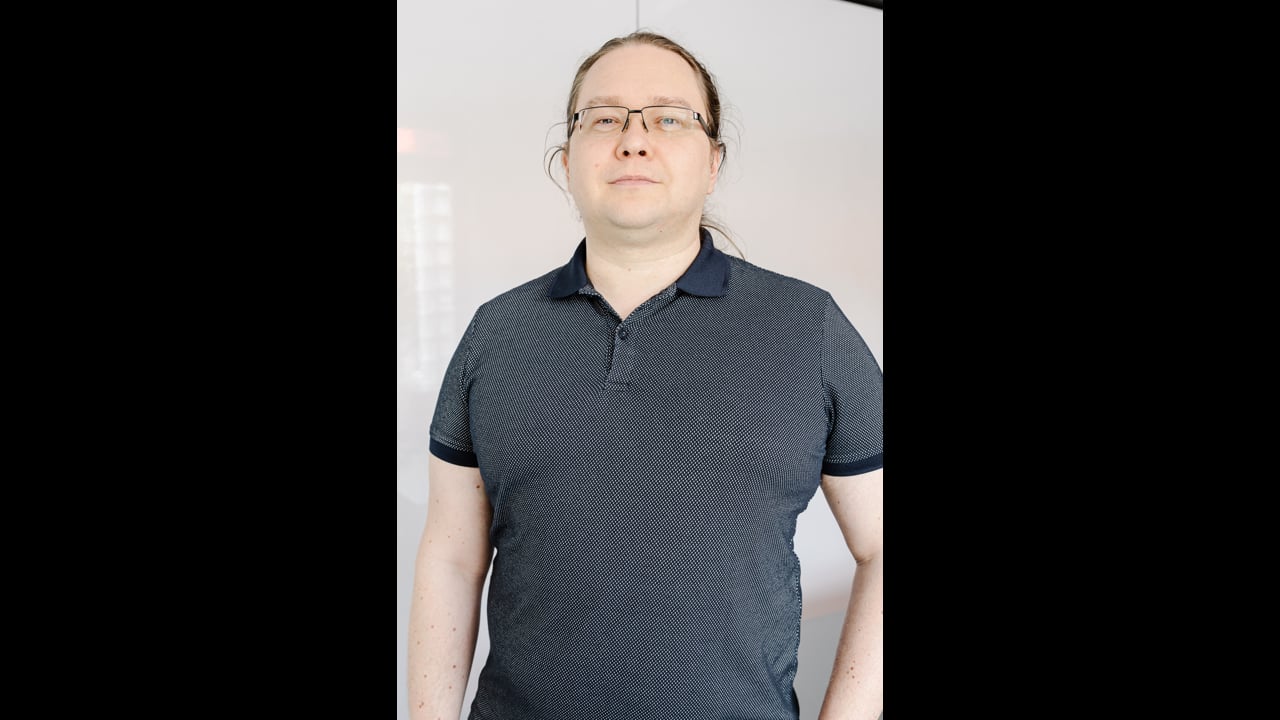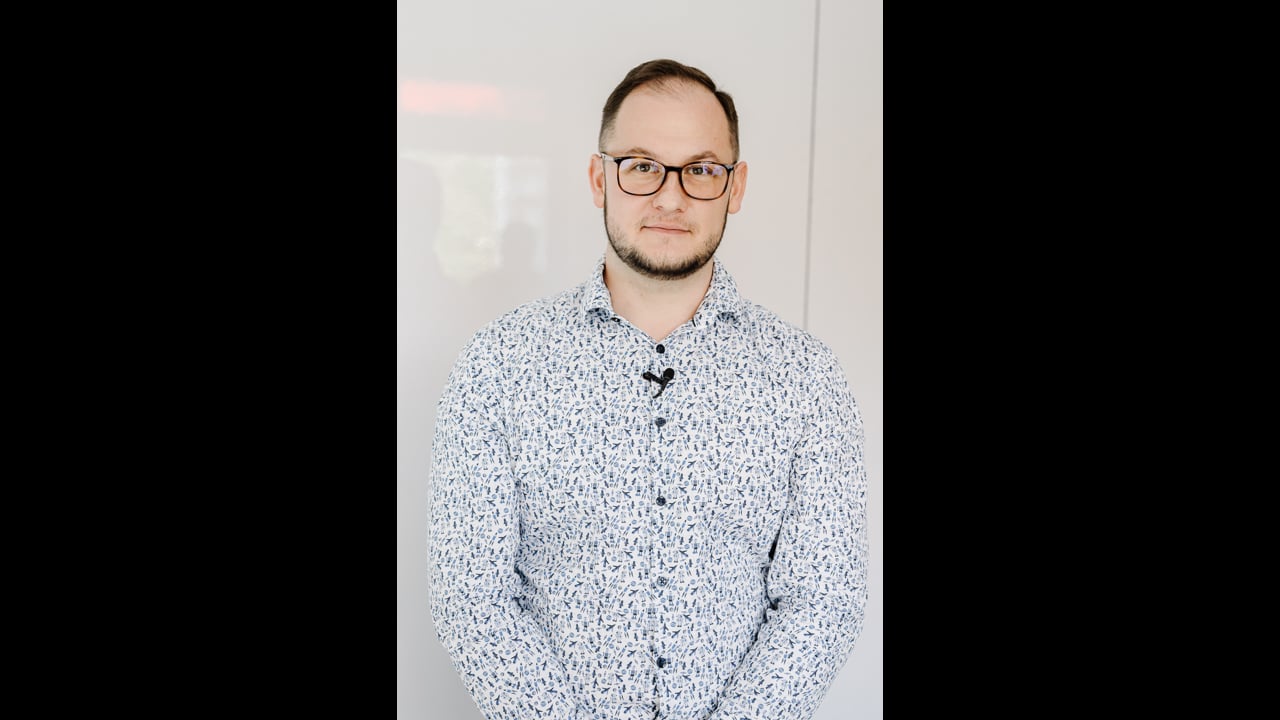 We Help Our Clients Navigate Change
And our priority is always to add value
With every project, our goal is to identify the potential areas for change, chart a course, and guide you every step of the way. In order to deliver on this promise, we bring together a team of confident, assertive people who care as much about the work as you do.
We pride ourselves on attracting multi-talented experts – business-minded IT developers and IT-fluent businesspeople who are capable of communicating and working with stakeholders across all domains and levels of the enterprise. Our priority is always to add and maximise the value we can provide our clients, and every ORBIT consultant is focused on ensuring accuracy and excellence in everything we do to keep our clients satisfied.
We're all smiles, we enjoy our work, and we're ambitious. We're curious and always looking to learn – so definitely not the sort of person you'll find in the corporate world. Instead, we're creative people actively searching for new projects and challenges to educate ourselves.
Everyone here is on the same level. We have real cooperation, not this "us versus them" environment with all the usual finger-pointing. The company still has the feel of a small family-run business. You see and know every member of the team, and everyone knows they can rely on one another.
Personality everywhere you look
ORBIT is a company made up of remarkable individuals – excellent professionals who are leaders in their respective fields and enjoy working together. We encourage everyone to be honest and candid, not only with their colleagues, but also in their dealings with clients. If you've got innovative ideas and you're looking to be heard, ORBIT might be the place for you. We're a small company, thus the cooperation, trust, and mutual support are key values, and our guiding principle is to collaborate with clients to do great work that cultivates trust and to help each and every employee be the best versions of themselves in the process.
Balancing freedom with responsibility
One of our colleagues once said that it's probably easier to manage a team of 50 in another company than it is to manage yourself at ORBIT, and most of our senior employees who've managed teams would probably agree. Here, we don't believe in micro-management but rather self-management. We assume that everyone we hire at the senior level already understands this intuitively, and we only hire junior consultants who we feel are on the path toward learning that lesson and becoming independent quickly.
We manage ORBIT through consensus. Instead of a single executive at the top, every important decision is made by three people who are accountable for ORBIT's success and outcomes. The process of finding agreement can sometimes be lengthy and difficult, but every decision we make is firm and long-lasting and reflects the views of the entire company.
ORBIT Prague
Our Prague headquarters are located in beautiful offices in a small villa near a park just a short distance from BB Centrum Brumlovka.
Jsme ve Vídní
We've always loved new and big challenges. And we've always had global ambitions. We have worked for the largest multinationals in various European countries for a long time. In 2022, we've decided to take our ambitions even further. We opened our first international office in Vienna. This is also a step for us to move even further towards our customers in Western Europe. ORBIT has a long-standing excellent reputation with its customers. With an office in a prime location in Vienna, we've gained a bit more prestige and some of the big players are starting to take us more seriously. We already have active paying customers, six developers and our ambition is to be on a par with ORBIT in the Czech Republic within three years. And at the same time keep setting up smaller cloud boutique consultancies. Because, that's what's behind our success.
It's very simple – the opportunities here are whatever you decide to make of them. And what you make of them is really in your own hands. ORBIT will never put a ceiling on what you can achieve.
To cooperate and aim for the best result for the customer – this has always been the goal at ORBIT, and it's shared by our clients. There is a much higher level of personalized service and care for the client. It's part of ORBIT's DNA.
We raise successful juniors
Our unique advantage is our carefully selected team of experts. Clients know that when they call ORBIT for a job, they will always get professional solutions that are the best in the market. And while we have employees who have been with us over ten and even twenty years, we're always looking to provide opportunities to young, ambitious people who have the energy to take on new projects.
Cooperation is essential at ORBIT. Of course, that means working together on client projects, but it also extends to the mentorship and instruction we provide for new co-workers to help them gain confidence and learn to work autonomously. Our approach enables them to rapidly develop the skills and experience needed to tackle major projects independently. ORBIT's success isn't so much the result of effective top-down leadership, but rather a consequence of the combined efforts of every member of the team contributing to the company's advancement, regardless of whether they are fresh out of school or have decades of experience.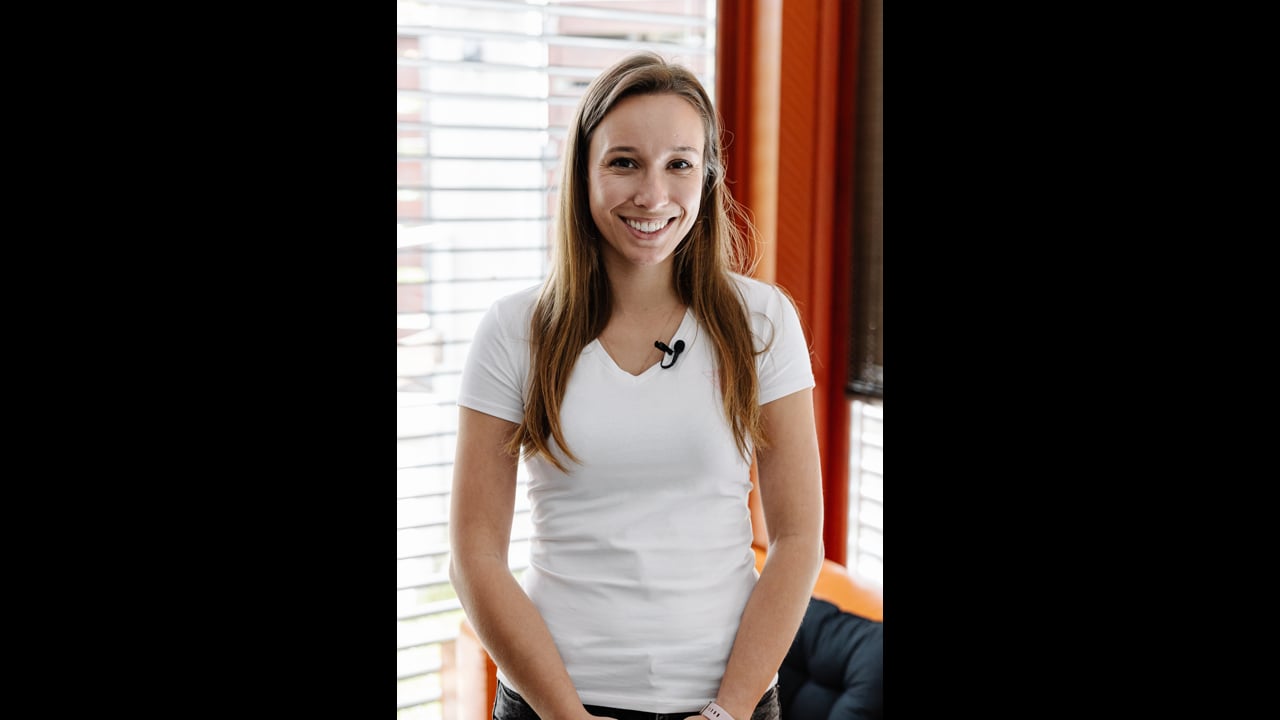 Vojtěch Michálek
I started working at ORBIT during my third year of university, starting as a software tester and then moving on to software development. Now, I'm working as a technical consultant.

Vojta, what's kept you in ORBIT for over fifteen years?
There have always been interesting challenges to keep me moving forward. It's not like I've been stuck in the same position for the past 10 years. Being at ORBIT lets me work with large IT organisations on important transformation projects. I've always got opportunities to grow, learn new things, and build skills.
And plus, I really enjoy the set of technologies that ORBIT focuses on. They make sense to me. In 15 years, I've been able to gain experience in the field from several different perspectives based on the solutions that ORBIT sells to their customers – first, as a developer building software; then on implementations; and now, by helping design solutions tailored to our clients.
As a top technical consultant, what do you think will be your next move at ORBIT?
A few years ago, when I was considering what to do next, I saw room to branch out by helping others and acting as a mentor. And now, since becoming the leader for Endpoint technologies in ORBIT, I've been able to work with colleagues trying to learn new skills. Since new developments in technology are always a hot topic, we've been busy over the past several years adopting Microsoft Azure Virtual Desktop, Citrix Virtual Apps & Desktops Service, and other non-Citrix cloud services within the Endpoint team. We've also seen increased influence of cloud technologies in other areas of our customers environments like the Microsoft 365 product family. There's always a need not just to stay up to date with the latest changes but also to work with the team to set a technological direction and ensuring that we're building and maintaining skills in those areas.
What qualities define ORBIT to you?
Definitely professionalism. That comes first. Also, a high degree of responsibility. Without that, you just simply cannot survive in our company. And professionalism and responsibility are very closely linked. We see professionals as mature individuals who have become accountable through their experience.
How would you define responsibility?
Well, I certainly don't have a set framework for performing any task that lands on my desk. I see what we want to achieve at the end of the project, and I am aware of the part of the task that I'm responsible for. But when we're working on a project, it's not just the individual pieces that are important, but the project as a whole. I understand that and keep in mind the final, complete result we're looking for – even those parts that are outside my direct responsibility. ORBIT doesn't work without cooperation, because the entire team and everyone on it bears the responsibility for ultimate client satisfaction. We realize that the work we do is often ground-breaking for our customers and that they invest a lot of money in the work and in us. Without that shared sense of responsibility for the outcome, it simply wouldn't work.
ORBIT needs both highly experienced senior people as well as those who aspire to become experts in their respective fields. If it worked for me, it can work for others.
A modern, flexible way to collaborate
Even in supporting roles, we need people who are able to work within a timeframe and can be accountable for their output. As we're frequently on the road as consultants, sales personnel, and delivery experts, we spend most of our time with customers, and so we rely on our colleagues to work independently and complete their work at a high level of quality. It's just assumed by everyone in the company. If you're used to the corporate environment, making decisions by committee, and the typical conservative mode of working, you won't fit in at ORBIT. But on the other hand, if you want to work with a modern and flexible team of high-performing individuals, then we'll be delighted to have you.
ORBIT is an amazing company full of terribly creative smart people who are very inspiring in how much they enjoy solving problems, how deeply they are able to dive into them because that is their passion. I enjoy being a part of that and watching that team at work.
Everyone has to work to pay the bills, but it was important to me that it would be fun too.