PostSharp
Gael Fraiteur was merely 13 years old when he coded his first commercial application. In 2004 he launched PostSharp, the most complex aspect-oriented framework for .NET developers. Nowadays, PostSharp is used by more than 50 000 satisfied customers from all over the world and helps developers write cleaner code. Gael's vision is to remove repetitive tasks from developers' work and enable them to focus on more demanding challenges than registration forms. At PostSharp, we don't build applications or websites – we create tools for fellow developers which make their everyday work easier. Both Gael Fraiteur and his team are devoted to just that.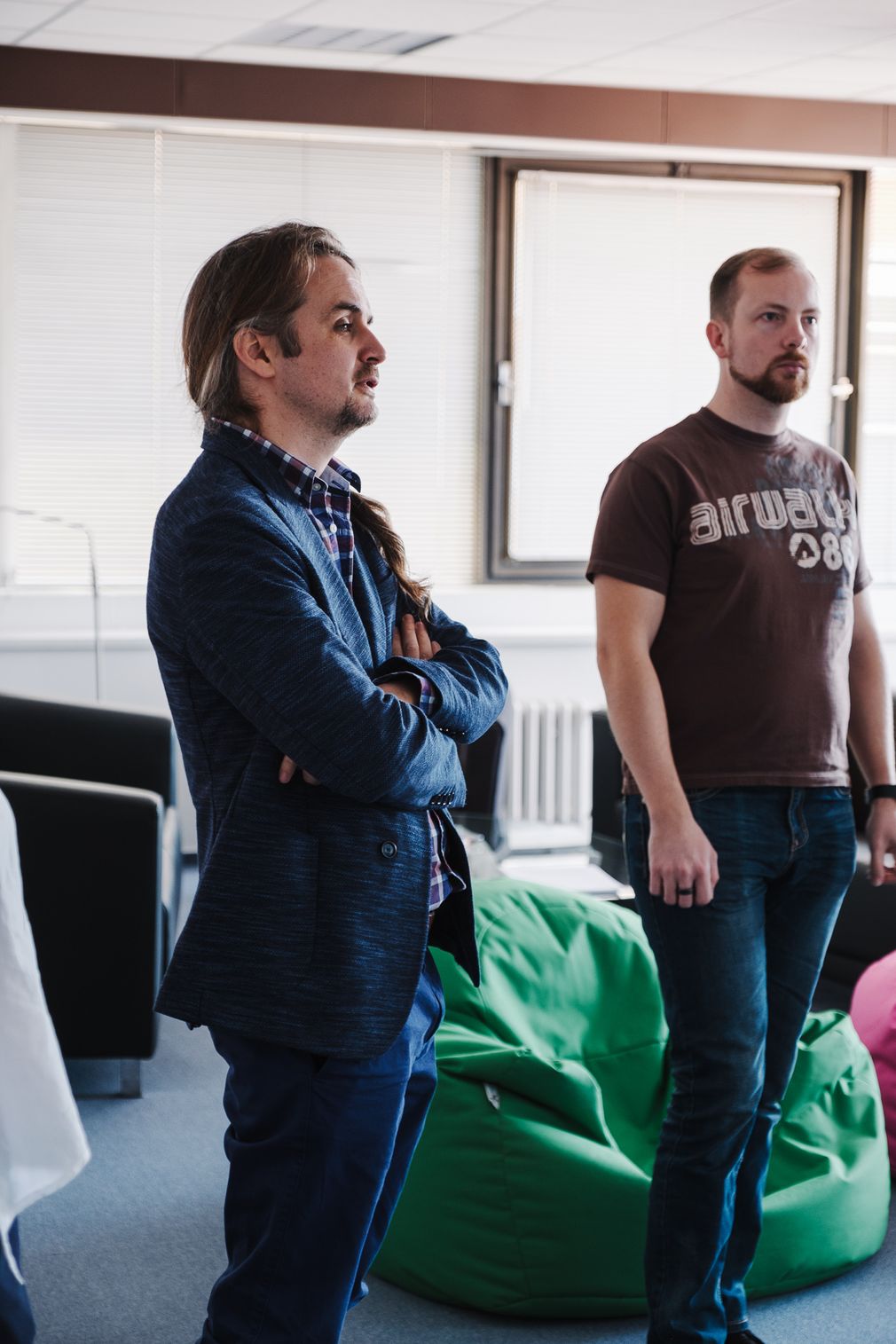 If it's repetitive, it can be automated!
We do what we know best. We code!
We are successful because we're not afraid to fail. After all, all success is based on the way you deal with being unsuccessful. We are not afraid to make mistakes; we talk about them together, we analyze them and get better. We're not afraid of trying new things. They either prove to work or not. But you can always learn something new from them. We don't work according to KPIs or strategic plans. We don't have an organized sales department or financial managers. We are software developers and so we develop software. We grow organically and we don't have any investors. We only invest the money that what we've earned. Right now, we're getting ready for another great challenge: a complete evolution of the product.

There are no investors who would dictate their own conditions and deadlines. We're the only responsible for our success or failure.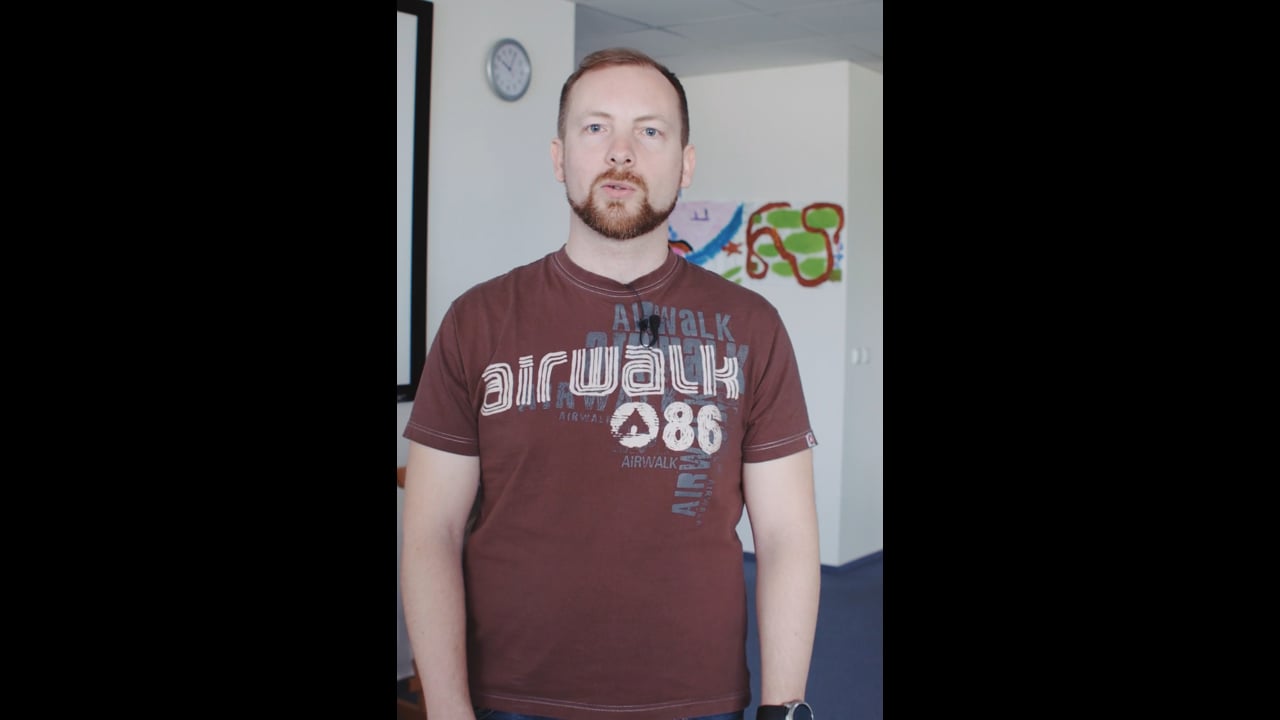 The Heart of a Community
PostSharp started as an open-source project and the community is still a significant part of our business. There's a community of developers who use PostSharp and spread the word about it: they create demos or code samples, provide feedback and help us make the product even better. We give them free licenses and this helps with the organic expansion of the product on the market. We also support students who are soon going to be working in companies and face the same challenges in software development as we do today. That's why we're happy to provide them with a tool that saves hours of their work.
From Developers to Developers
Our vision is very simple – we want to create the best tools for software developers to make their work more efficient. This vision doesn't need to be redefined annually – all we need to do is to watch where modern development tools are going, what the trends are and what we can do to improve. It's neither boring nor repetitive; actually, it's quite creative work. There's always something new in the world of software development. Technologies are improving incredibly fast and each update of the .NET environment opens up new possibilities. We're in close touch with the community where all the new solutions and ideas pop up. Having a respected tool comes with the responsibility to develop it further and maintain top-notch technological quality. That's why our job is a constant challenge.
Welcome Introverts
You could say we are more introverts than extroverts. Our offices are zen-calm and so we're not a good fit for someone who likes busy and loud environment. We offer concentration, consensus, stability and a shared vision to create the best development tools. We're building something extraordinary. It's not just a piece of code for a bank app or e-commerce. It's a tool helping .NET developers all over the world.
We often look for unprecedented solutions, study different approaches and methods, and look for new ways how to find the best solution. Our work demands deep concentration so we work in enclosed offices, no open space.
"The long-term health of people and individual relationships are important to me." Gael Fraiteur
Gael wrote his first piece of code during a boring school lesson. He studied applied mathematics and philosophy and after finishing his studies, he went to Prague to be with his wife. There, apart from having a job, he started investing in the open-source project PostSharp. Nowadays, PostSharp is a tool with customers all over the world.
Why did you start working on an open-source project?

There were two reasons. First, I was getting bored at work. The second reason was the realization that if I didn't want to be bored in the next job, I needed to make myself more visible and gain new professional opportunities. I managed to do that. I started delivering talks and writing blog posts. It didn't take long and I started working as a freelancer for a Swedish company. I started presenting PostSharp at conferences in Poland, the Netherlands, the USA, and Germany. The biggest strength of an open-source project is word-of-mouth marketing and distribution. People in the community helped me with articles and shared their insights. Apart from that, an open-source project can be tough: usually, there's a single person or company working on the project and the rest of the community just tells them to fix bugs. There are not many contributors. I believe it is a myth.
When did PostSharp become a commercial product?
In 2009. I met this person at a conference who told me that if 20 percent of my users started to pay for PostSharp, I would make 20 000 Euro per month. So I decided to give it a try. I found an investor and we founded a company. This was in 2010. I needed someone to tell me that it was possible. And it was. I redesigned PostSharp completely to make it more efficient and faster, and we started selling the new version. I owned 99 % of the code so I had the right to change the rules. However, the community wasn't happy about that. I used to be an open-source hero, now I was a commercial bastard. That was when I hired our first marketer.
How did it continue?
After some time, I realized two things. Firstly, I was doing a job of 5 people. Secondly, unless the company makes a million dollars in annual revenue, it's below the critical threshold of existence. Our revenue was half a million Czech crowns per month. We were not meeting the threshold. After four years of being the only one responsible for the product, I hired more people that took some of my work and I could finally go on holiday. The second person I hired after the marketer was Iveta. If I was starting a business now, she would be the first one I would hire. She took a huge portion of my operative workload.
What is your product today?
The basics are the same, we've just changed the way we talk about the tool. Not many people knew about aspect-oriented programming. Our product was quite abstract and difficult to grasp. But people are familiar with design patterns. When we started, PostSharp was a tool that you could use to build these patterns. Nowadays, we develop and offer ready-made design patterns and thus save other .NET developers a great amount of work. We make developers' work incredibly effective – that's what defines our company on the inside. We don't code a finished product, we code tools for other developers.
That's what makes it enjoyable for people. It took us 12 years to learn how to communicate the product to people. Now we know how to go about it.
What are your core values? One thing is your product which you do for the community but how you do it is a different story.
Values – I don't really like the word because it is really easy to come up with empty phrases. I care about the long-term health of people and individual relationships. What I mean by that is that people can feel safe here, that's it's acceptable to make mistakes. I used to work in an environment which would punish mistakes. It was the kind of macho environment that doesn't make you feel safe. I'm realistic and I take the world as it is. I accept mistakes and failure. What does success mean? In the field of technologies, success is only 30 % of what we do. The rest 70% are failures and what really matters is how we can deal with them. Companies with a 40 % success rate are hugely successful.
For me personally, it's important that as a team, we can speak openly and work with the real world.
Relationships are the most important aspect, then?

Exactly. I want people to feel good here, to let them talk about their mistakes so that they can really be themselves. We go through success and failure together. People get 20 % of the company's profit. I also don't like forcing people into being best friends. For me, to respect employees means to respect them as they are. I don't support extreme bonding, I support fair and respectful teamwork. On the one hand, Alex and Tonda go on holidays together and on the other hand, Iveta is very protective of her privacy. And both are just fine.
We also give 5 % of our profit to charitable organizations.
Does it mean you give away 25 % of your overall profit?
Yes, that's right. I don't focus on the short-term profit, I care about profit in the long run. Once you stop giving away, your life becomes a mere optimization. We give away our profit voluntarily, with no specific intentions so it's not about optimizing our profit. What we give away is not much for us, but it can be a lot for others. That's important to realize.
What are your plans for the near future?

We're coming up with a deep redesign of our product which will be quite fundamental. We need some new people for that, people who would like to work on tools for other developers. We're also starting a new spin-off project. We will work on a new business model solution.
What sort of people are you looking for?
I am not sure if I stressed it enough but we build tools for other developers. That's what we really enjoy doing.
We put our hearts into it. I don't do things because there may be some market opportunities. I don't enjoy planning. We simply do what we believe in, and we believe in great development tools. We still keep an open-source approach in the way that we want our work to be the best and we want the community to enjoy using our tools.
ASPECTS. MAKING THINGS SIMPLE. CROSS-CUTTING. MEANINGFULNESS. FUN. CHALLENGE. COMPILER. TEAM. FUN. SUPPORT. THE FEELING OF HELPING OTHERS. LEARNING. ABSTRACT. FUNCTIONALITY. BRAND. MATURE. STABILITY. GAEL'S CHILD. SOFTWARE DEVELOPMENT TOOL. REPETITION. ASPECT-ORIENTED PROGRAMMING. METAPROGRAMMING. COMPILING. LOGGING.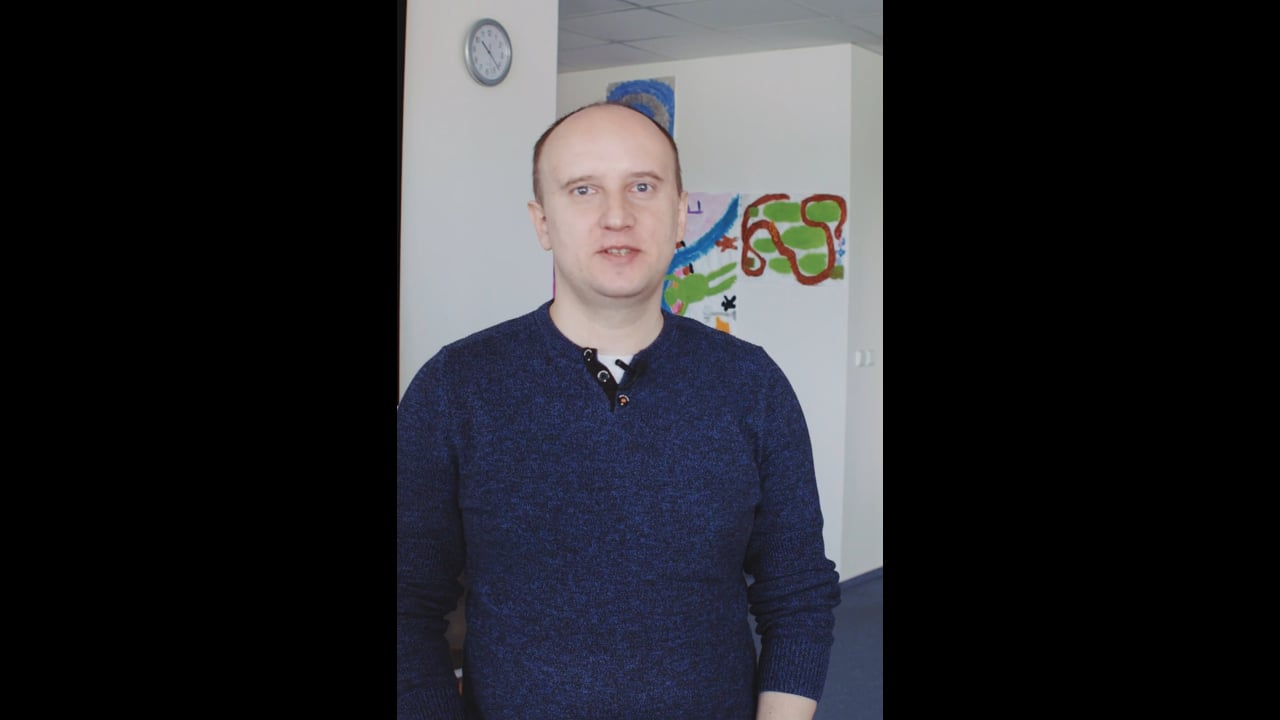 Programming Management
Gael is a developer. He never pretended to be a manager and that makes the atmosphere creative and casual. People are not subjected to pressure. Our approach is more about finding people who truly want to work on PostSharp. You can tell pretty quickly when someone is not into it. It's a teamwork and Gael himself is a part of the team. He creates prototypes and the rest of the development team turns them into production quality. The fact that Gael as the owner of the company is always around the product - and that he coded the very first version himself - inspires the team to come up with the best possible results. Everyone knows what their role is and no one is trying to prove themselves above others. The result? We share both success and failure; it's a teamwork.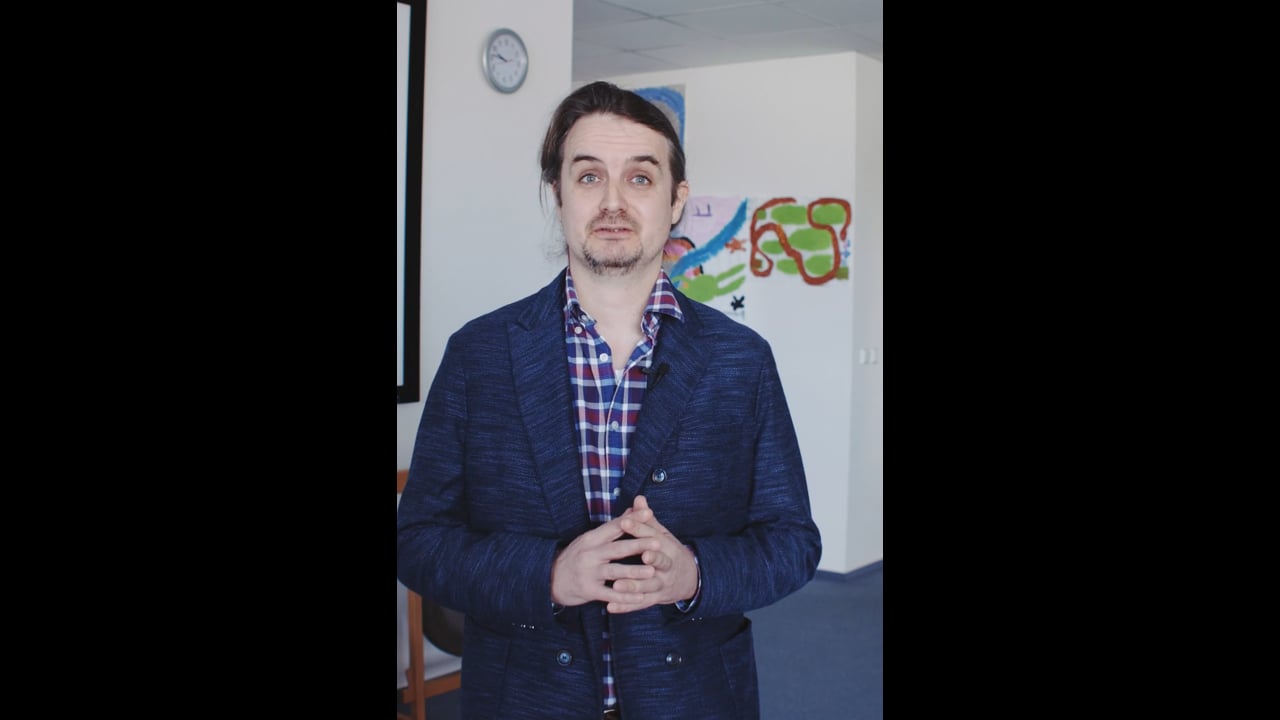 From Boredom to Global Success
Gael started coding PostSharp because he was bored. Unintentionally, he created a unique tool which is now used by thousands of developers worldwide. People may think PostSharp is an L.A. based business with a team of 20 people. That's a mistake. We're a Prague-based company, fully dedicated to Gael's vision: help software developers get rid of boring repetitive tasks. Many of our users have already created their own aspect libraries. One of our strengths is our adaptability. We're watching the trends and development of the .NET ecosystem and we're able to react to its changes almost immediately. Although this adaptation is sometimes giving us hell and a few more gray hair. And Gael can't wait to get bored again.
PostSharp
You can find us in Prague Holešovice in our nice, spacious offices with a zen-like view, a gong to let everyone know about our achievements and lots of rubber ducks that help us with debugging.
Generosity and Giving Back
We know that PostSharp's success is equal to the energy of our employees and the loyalty of our customers. Without them, PostSharp would not exist and we would work somewhere else. Thanks to our customers, we can work on something we truly like and we do not take this for granted. To have a job you're passionate about is a true gift that needs to be deserved at all levels. We distribute 20 % of our profit to our employees, and 5 % to charitable projects. We're grateful for everyone's support that helped PostSharp become successful.
Description of our culture would be – the absence of corporate politics, absence of nonsense. As Gael is the creator of the product, there is no disconnect between management and actual development work.
There are no opportunities at this time.