REVOLGY
Revolgy is a leading multinational company providing digital transformation services through online collaboration tools and cloud infrastructure operating on Google Cloud Platform and Amazon Web Services. Revolgy's story began in 1996 as a provider of services for network infrastructure and online storage. Later, Revolgy was one of the first companies to provide global collaboration tools built on Google Apps. This was a time when the cloud was still in its infancy, and IT managers still couldn't imagine not having physical servers and data under control. Revolgy was already transferring its customers to the cloud and under the Google platform. Nowadays, Revolgy is a premier partner of Google and Amazon serving over 2000 customers around the globe. The company is mainly focused on developing their business abroad, setting up start-ups focused on online collaboration and working with data. Revolgy also organizes educational events for their customer community, transfers know-how, and shares news about cloud technologies.
The future is above the clouds
Cloud engineers
There was a time when IT directors handled lengthy contracts with server storage providers, mapped disks, and paid armies of engineers to make sure that their UPSs were charged. Their IT support departments consisted of dozens of people. At that time, we started focusing on cloud services and completely redefining the role of IT in a company.

We were the first cloud services provider in the Czech market. Our company transferred the country's biggest national bank, with thousands of employees and millions of customers, to the Google platform. For over 10 years, we have been teaching companies that digitalisation is not just scanning contracts and manuals—it's a completely different approach to working and dealing with data. You would be amazed at how many of the companies you know and use on a daily basis have been sent "up to the clouds" by us, from buying concert tickets online to ordering take-out.
Constantly reinventing
Our goal is doing things in an innovative way, making work simpler and faster. This allows us to focus on what we like doing the most—working with a client who wants to push their business forward with new technologies. Each customer is different, has different needs and expectations. Some are at the beginning and we are guiding them through the digital transformation. On the other hand, there are clients who are demanding, looking ahead and looking for new opportunities to take their business further with technology. This places high demands on us - we are constantly looking for room for innovation and new ways of working. We're in an industry that is so fast-paced and changing that it doesn't allow us to stop and say we're done. We are constantly on the move, experimenting, making mistakes, learning and changing mindsets. And that's why we're still having fun here.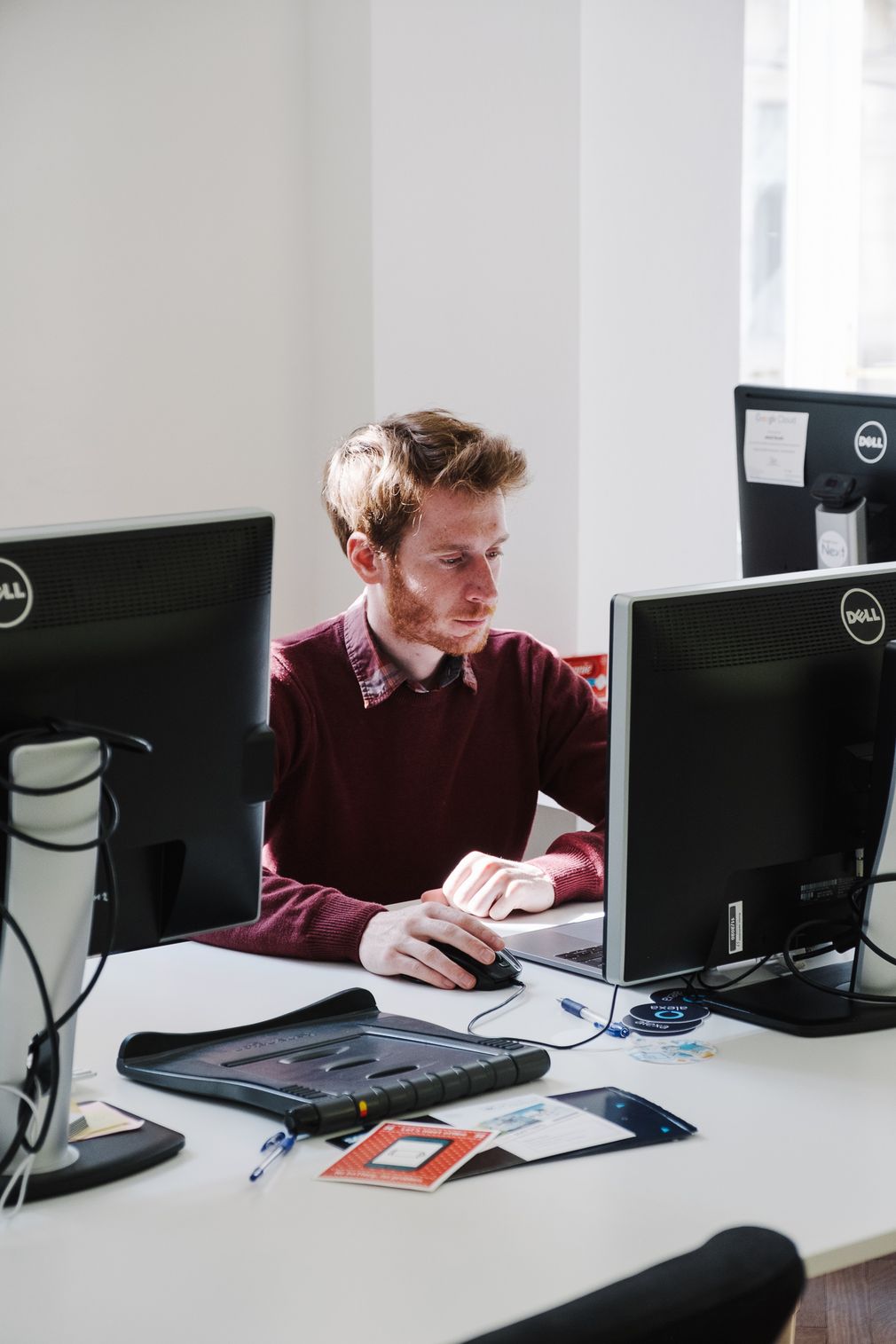 Revolgy Team
We have a team of 80+ people enthusiastic about the cloud and new technologies. Revolgians are individuals from around the world that create a multicultural vibe at the company. Even though we are working remotely and seeing each other online most of the time during the year, we have friendly and strong ties with each other. At Revolgy we have an open door policy. You can speak to anyone about anything candidly, no matter whether it's a colleague in your team or our CEO. We're always ready to help each-other out and to grow together. We work with Clifton Strengths methodology by Gallup and we help our colleagues discover their strengths and develop them further.
Thanks God it's Friday
Friday is our all-hands day. That means a place for all Revolgians to listen, speak and to engage with the company. Every team shares what was happening during the week from the business perspective. Once a month a CEO speech is included to make everybody familiar with the financial results of Revolgy. And it's a great place to raise any question.
Our all-hands is not just formal business talk. Every week it turns up into an online pub where we share our travel stories, book and movie recommendations and life hacks.
This is a great way for us to build receptive and honest relationships between people despite the remote-first culture.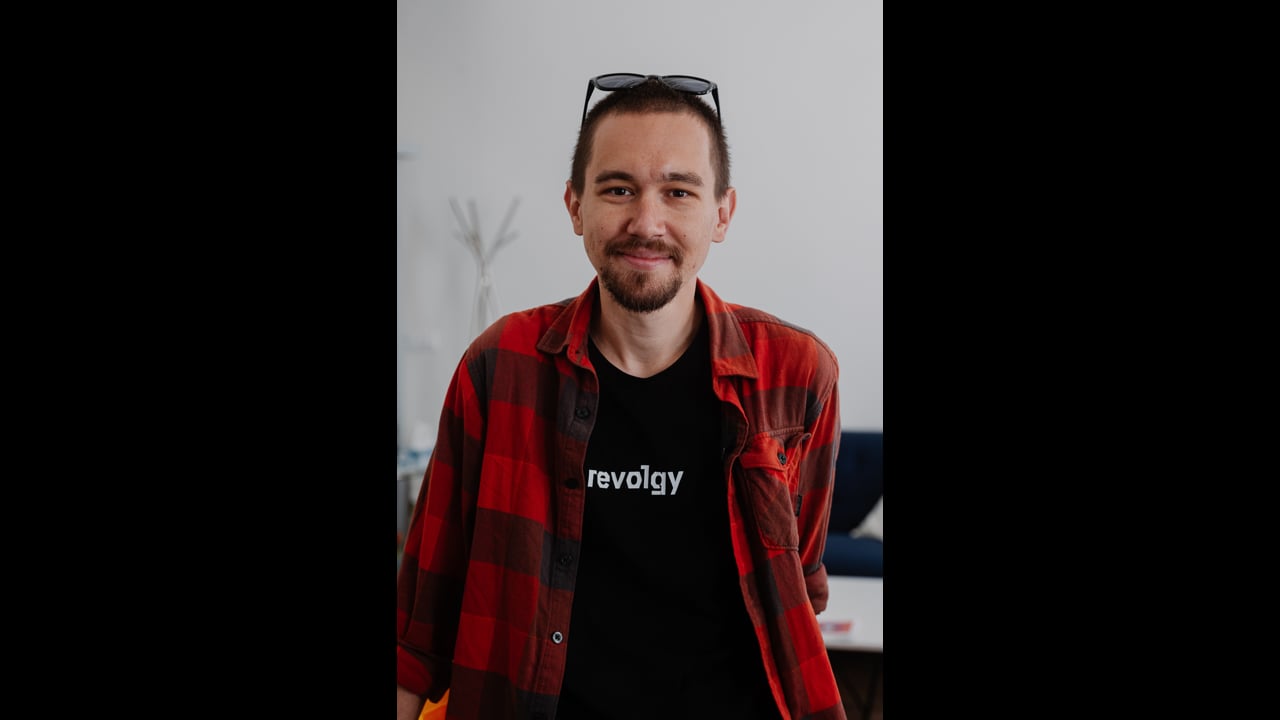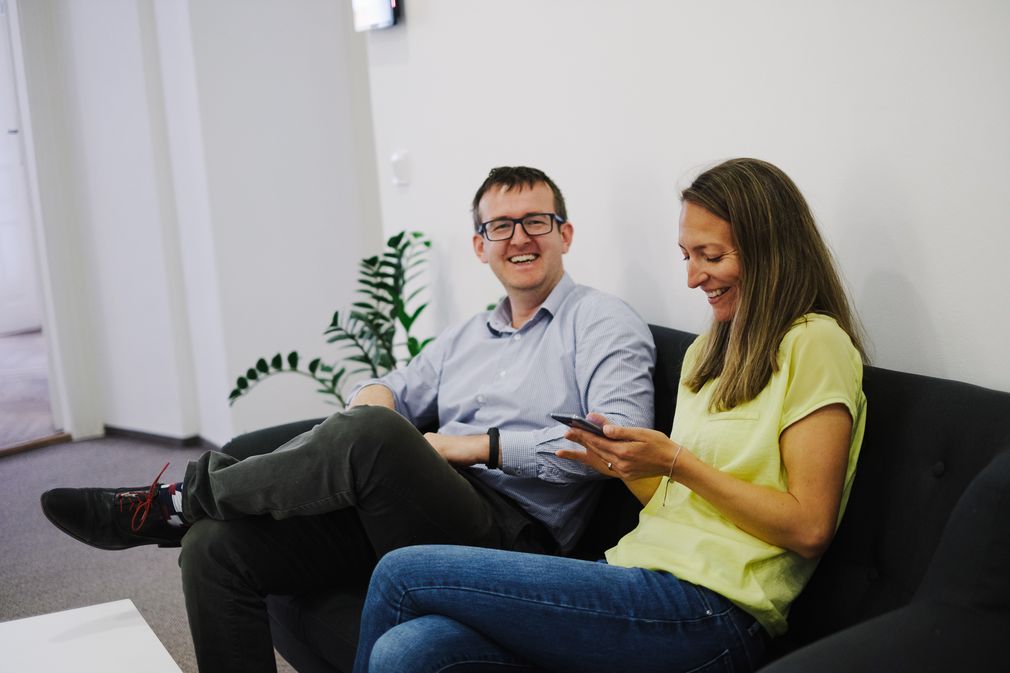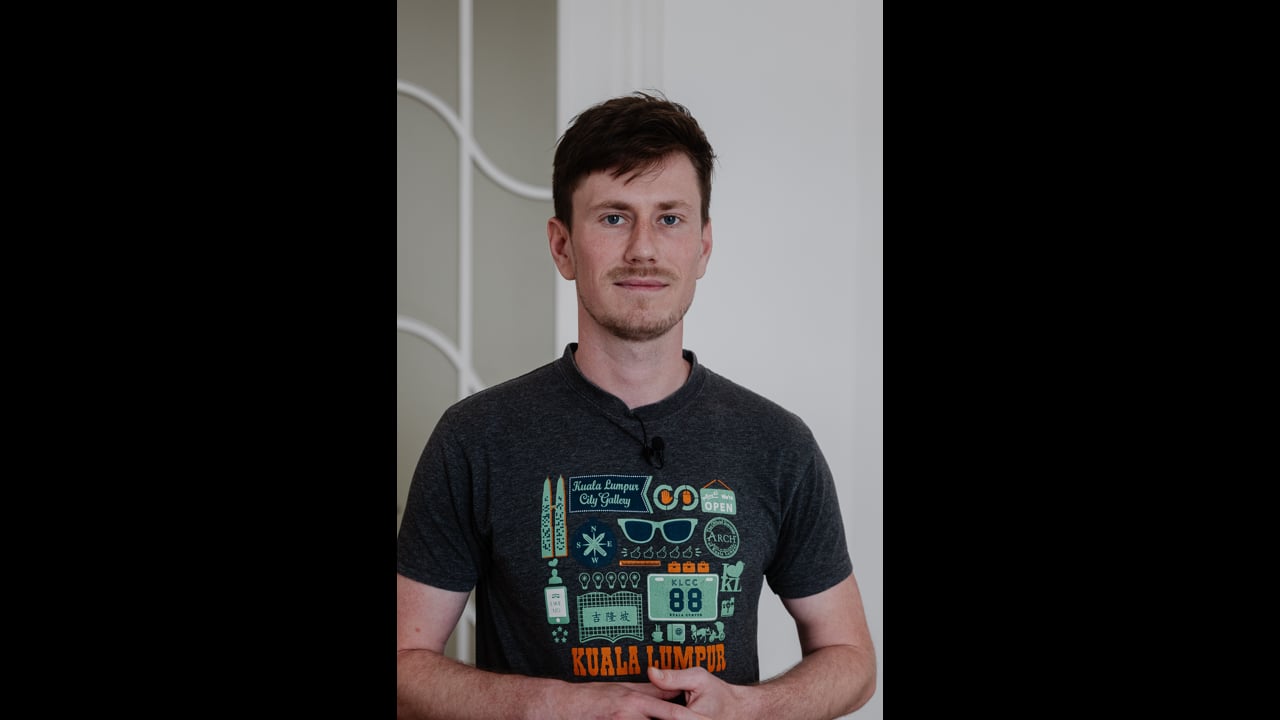 To keep on learning…
The best way to learn is through practice, but in the field of IT, you have to be prepared for everything. You want to constantly keep exploring new approaches and you need to always be one step ahead to be able to propose a good solution. This is why at Revolgy, we encourage our people to constantly develop their skills and improve their know-how in order to offer more added value to our customers. You can't just wait around and react to what you hear in the technology media. We attend conferences, meet-ups, and webinars and keep our finger on the pulse of technological developments. It's an important part of our work and a perk of the job. If this sounds appealing, you'll like it there.
Organisation
At Revolgy, you'll meet people equipped with a high level of personal responsibility, professionalism, and the will to achieve results. We build on personal long-term relationships and ties that arise from high-quality cooperation. We work in small teams on different projects and share both successes and failures. We strive for openness, a personal approach, a desire to deal with anything that occurs, and constantly look to improve our services.
What I personally appreciate about Revolgy is the possibility to develop. Every time I wanted to move forward, they gave me the space, they paid for my training and certifications and most importantly, they gave me time to study.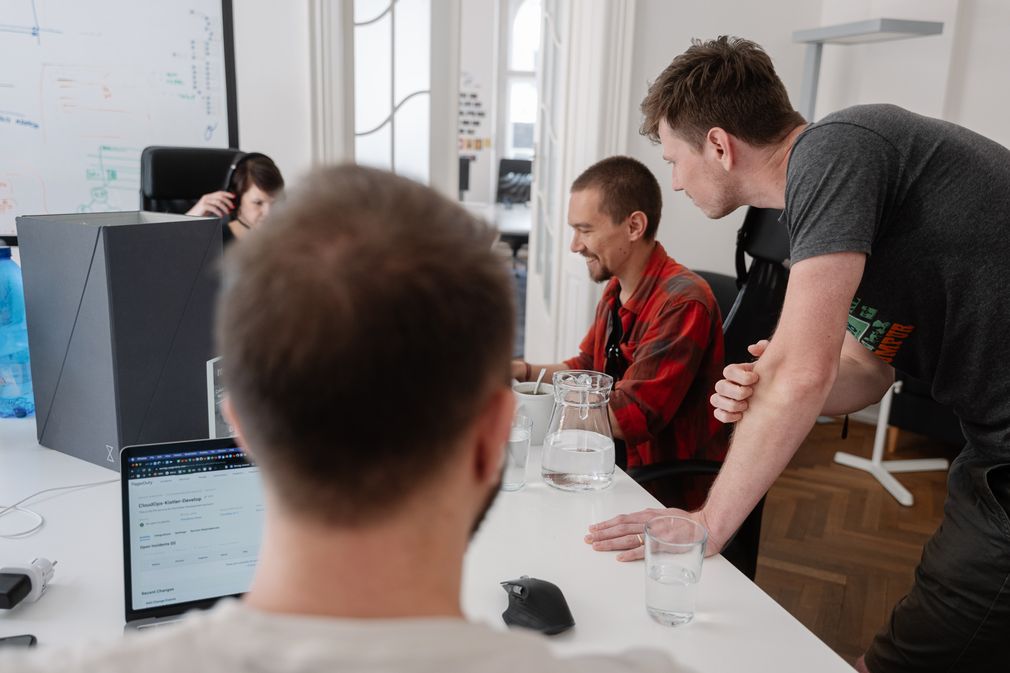 A short interview with Revolgy's CEO Mirek Vlasák
What are Revolgy's immediate goals?

We want to help businesses grow faster through the meaningful use of modern tools. We perceive technology as key to a better customer experience, creating greater value for the customer, as well as to designing and testing new business models.
We restore faith in the simplicity and speed of technology in businesses. We also debunk the myth of IT being costly. We aim to take care of the technological side of things for our customers, so that they can fully concentrate on developing their own products and services.
At the same time, it is important for us to be partners with those who create new technologies and move the world forward—this is why we work with Google and Amazon.
Another major goal for our company is the career development of our people. I think it's a must for the successful functioning of any company. We want people at Revolgy to learn and develop their skills constantly. It's a part of our philosophy.
In our field, we need people who enjoy learning new things. The technology changes quickly right before our eyes. This gives people an opportunity to keep developing not only their technical skills, but way more than that. Yes, specific trends will come and go, but only by working at the cutting edge of innovation can you create breakthroughs that push the society forward. We want to be a part of it.

What kind of people are you looking for?

People who are not afraid to take responsibility, who are not afraid to make important decisions. We need them to be curious, confident, and willing to learn and improve. At the same time, they must be focused on the client's success and look for ways to help them achieve their goals.
Where is Revolgy heading in the future?
The future is above the clouds and we ourselves do not know what opportunities await us there. We must have the courage to dive into the unknown, to keep experimenting and thinking big.

We're everywhere
In order to maintain high productivity of our people, their ideation, good spirit and health, we follow the remote-first approach which enables Revolgians to work wherever they feel most comfortable - at home, while traveling or in our small office in the centre of Prague. We benefit from processes and mindsets which are 100 % oriented towards working flexible hours and organizing our own time while keeping the very needed work-life balance.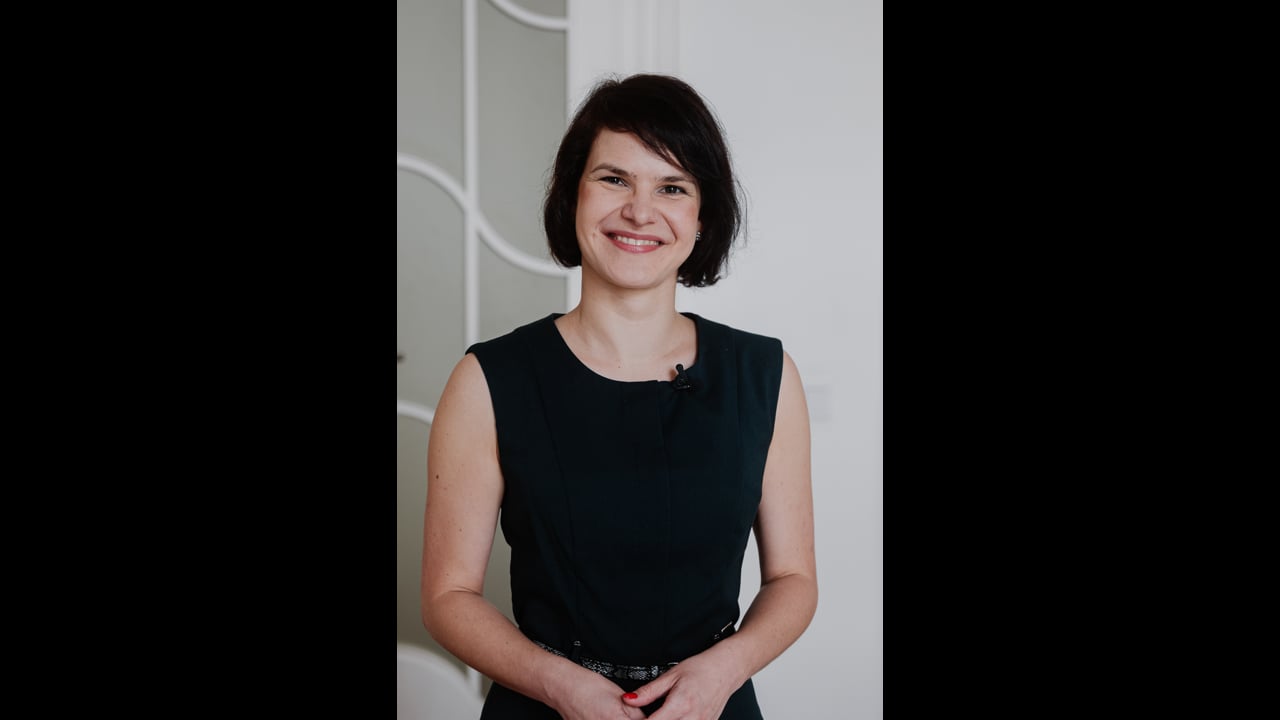 Competences are not requested, competences are taken
We believe in doing things and apologizing later. We say to everyone: "If you see a gauntlet that has been thrown down, pick it up, take responsibility, and start working on it."
There's no one here who would just sit and wait for problems to somehow magically resolve themselves. At Revolgy, you have to deal with the challenges.
If your water pipe bursts at home, you'll surely find a way to handle it. You can find all the information and instructions you need on Google. Not only on how to fix broken pipes, but also how to connect application containers. So there are no excuses. The probability of being the first to do this in the world is close to zero.
We have a strong team of individuals who respect each other not only as people but also as professionals and therefore can work very well in a team. There is no space here for people who talk the talk, but don't walk the walk.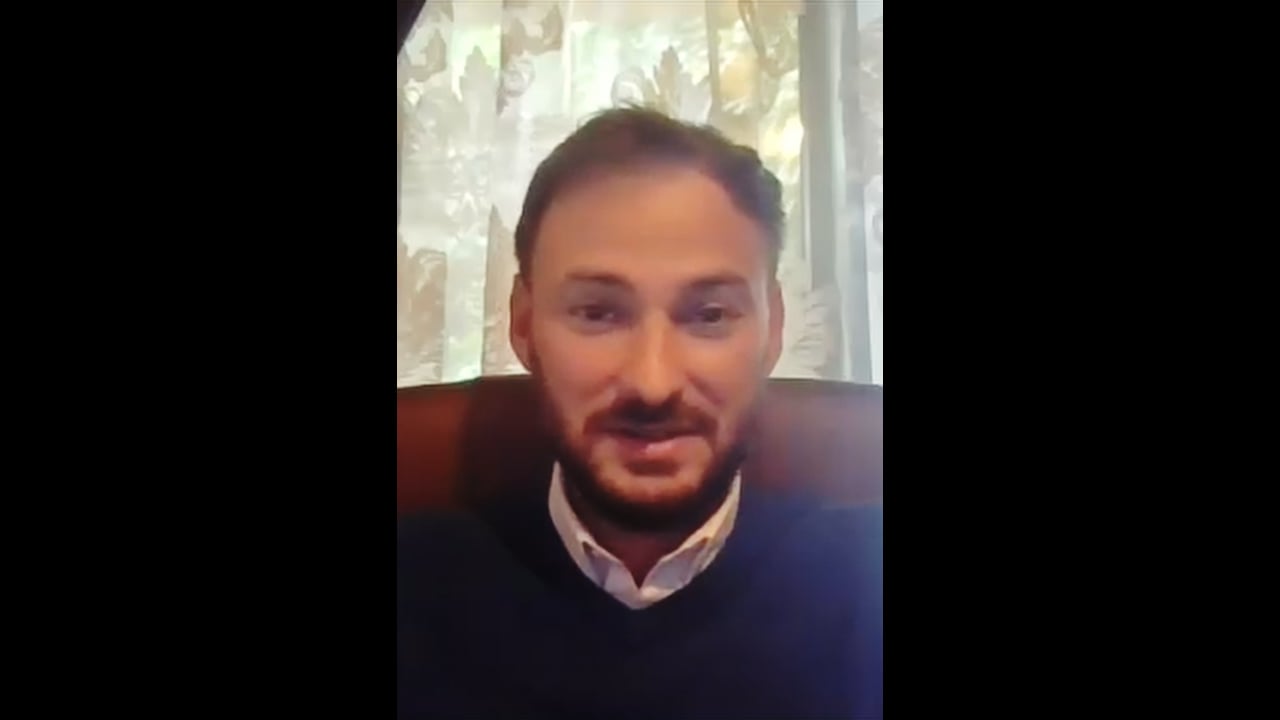 If you're good, you'll enjoy it here
We are a strategic partner for companies operating worldwide. We interact with people from Google, Amazon, start-up unicorns, mid-sized companies and corporations on a daily basis. We attend conferences and discuss cloud-related topics with people who have a lot of experience with it.
We have been on the market since 1996 and have our story. We are a mature company where people know what it takes to be on top and stay there. We like to share this know-how with our customer community and other cloud enthusiasts. We enjoy sharing space, ideas, visions, successes, and failures together – both in the real world or online.

EXCEEDING EXCEPTATIONS
This value is like a multifactor authentication system as it requires multiple steps to be unlocked. We work effectively and quickly, have a futuristic mindset to leave space for growth considering always the maximization of the performance.
FLEXIBILITY
Revolgians always know and believe that the result of their work has an impact on technological humanity. We are the kind of people who know exactly where we aim, we never leave something to luck. And the set-up of remote work gives us endless possibilities on how to be flexible not only in our work, but mainly in our private lives.
TEAMWORK
We believe this value is one of the most important things not only in Revolgy, but also in our everyday life. Working with other people gives us the ability to unlock our mind's hidden potentials as we receive stimulus and information that we might not notice instantly, but it can subconsciously improve us. We are not afraid to take responsibility, not afraid to make important decisions. We are curious, confident, and willing to learn and improve.
INNOVATION
This is what has brought us to the life we live today. We take it as our mission for the technological humanity to innovate in the field of IT and especially in Cloud.