ShipMonk Research & Development
Large projects are often the result of successfully completing smaller projects. That was the case with ShipMonk. Born from the discovery of how difficult it was to ship goods to his homeland Czechia from the US, Honza Bednář founded his third-party logistics (3PL) company from Florida in 2014. The goal was to make shipping internationally affordable and efficient for ecommerce brands of all sizes so they could compete with bigger brands. Today, ShipMonk handles all aspects of the ecommerce order fulfillment journey from storage to logistics to shipping solutions. Every part of this 3PL empire harnesses modern technologies, such as automated mobile robots, automatized conveyors, RFID chips, and other fulfillment technologies. ShipMonk headquarters is still located in North America. However, Prague is where we create all systems and automations that help us ship hundreds of thousands of packages each day. Although ShipMonk has recently taken on investors, it has and always will maintain its roots as a scrappy, dynamic company built by passionate people from the ground up. It's the spirit of who we are, and who we want to work with.
The complexity of the product opens up continuous challenges. As a result, we tackle the most intriguing problems in our careers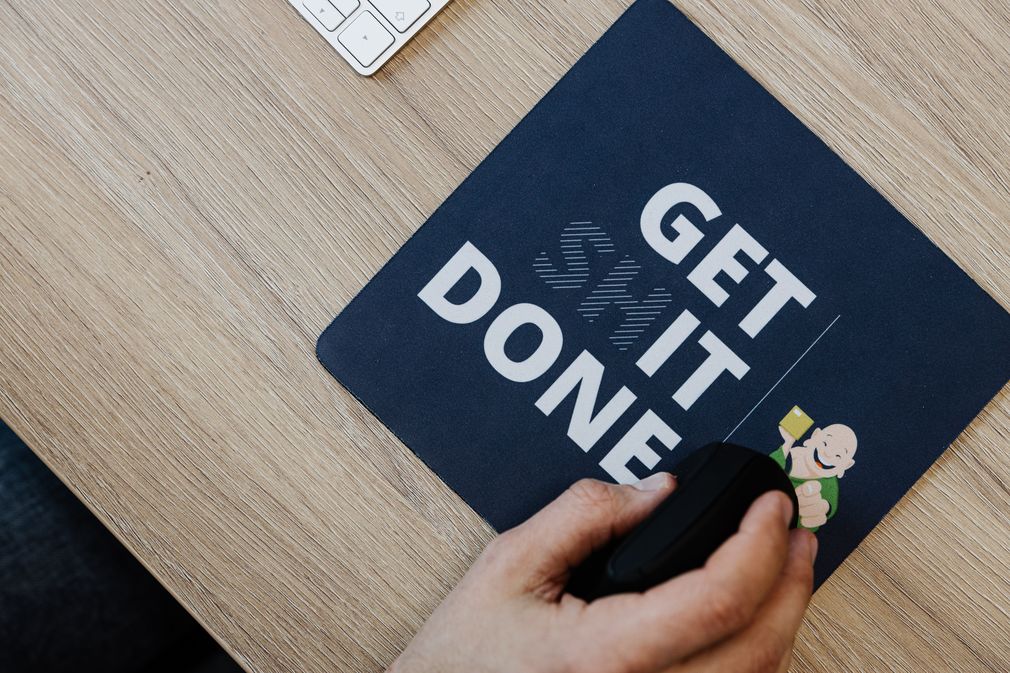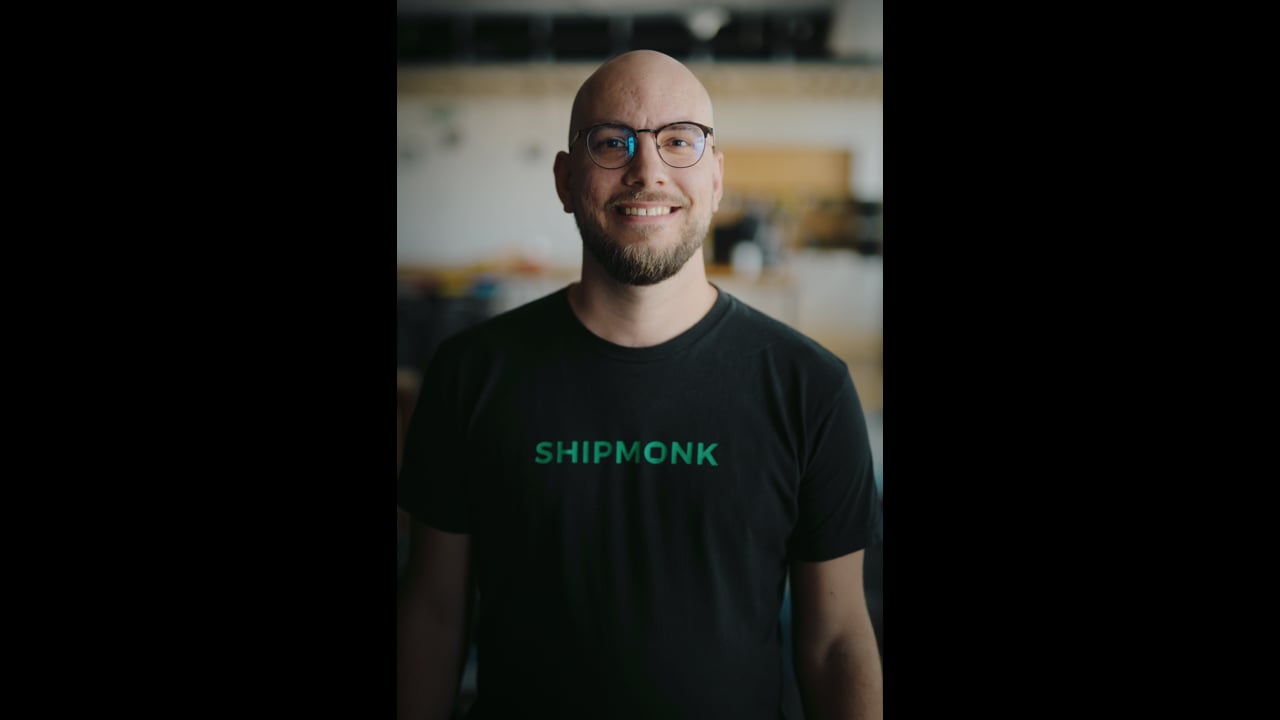 We are growing, scaling, opening new markets, adapting to new conditions. We never get bored
We are on the path to becoming #1 in the industry, but building a global company is an ongoing goal, and this brings opportunities and unlimited possibilities.
In the early days of ShipMonk there were only a few of us grinding away to grow our 3PL that could. We all lived with Honza Bednář in Florida, where we would spend days discussing strategy, solving problems, programming, and building our business foundations from scratch. It all paid off.
Through hard work, we mastered how to operate in the American market. Now we have fulfillment centers in Mexico, Canada, and Europe too, (which includes our U.K. and Cheb facilities so far). This growth drives us to evolve our established ways of operating as we undertake and conquer new challenges. Our team has no fear it can be done. ShipMonk's mission is to become a key player in global fulfillment, enabling our clients to ship their goods to any country in the world, quickly and responsibly. That same fighting spirit that got our fulfillment operation off the ground in Florida will continue to drive us and, as we like to say, "Get sh*t done."
Advanced Technology. That's Not Boring
The key difference between doing things well and doing them great is how much enthusiasm and cleverness is infused in the process
We enjoy logistics, and we enjoy technology. That's part of the secret to our success. When we think about leveraging technology to improve the ecommerce industry, it becomes a playground with never-ending potential for fun. With that attitude at the forefront, we solve problems for ecommerce brands every day to enhance our clients' businesses. And not just small problems, issues no other 3PL was solving before. Our tech-driven team pushes the boundaries of what can be accomplished excitedly. Because, for most of us, ShipMonk is not only a job but a lifestyle. We love discovering new ways to improve the work we did yesterday, and improving the lives of entrepreneurs worldwide.
Logistics can be sexy!
SPEED. EFFICIENCY. AND A JOB WELL DONE
Quickly into production, the remaining 20 % is fine-tuned on the way
We're not taking two years to build a rocket. We'll build a prototype and getting it flying quickly.
We write code that influences the physical world within our fulfillment centers. And that's a challenge
ShipMonk operates with a singular guiding principle: help ecommerce brands scale through technology-driven fulfillment solutions that enable entrepreneurs to stress less and grow more. ShipMonk operates 12 worldwide fulfillment centers located in the Czech Republic, U.K, U.S., Canada, and Mexico. Our teams across the globe handle a large assortment of complex operational and strategic aspects of the business. In ShipMonk's Prague-based development office, we devise ways to enhance our software to operate more efficiently and turn complex systems into user-friendly solutions.
Truly great challenges. We kid you not!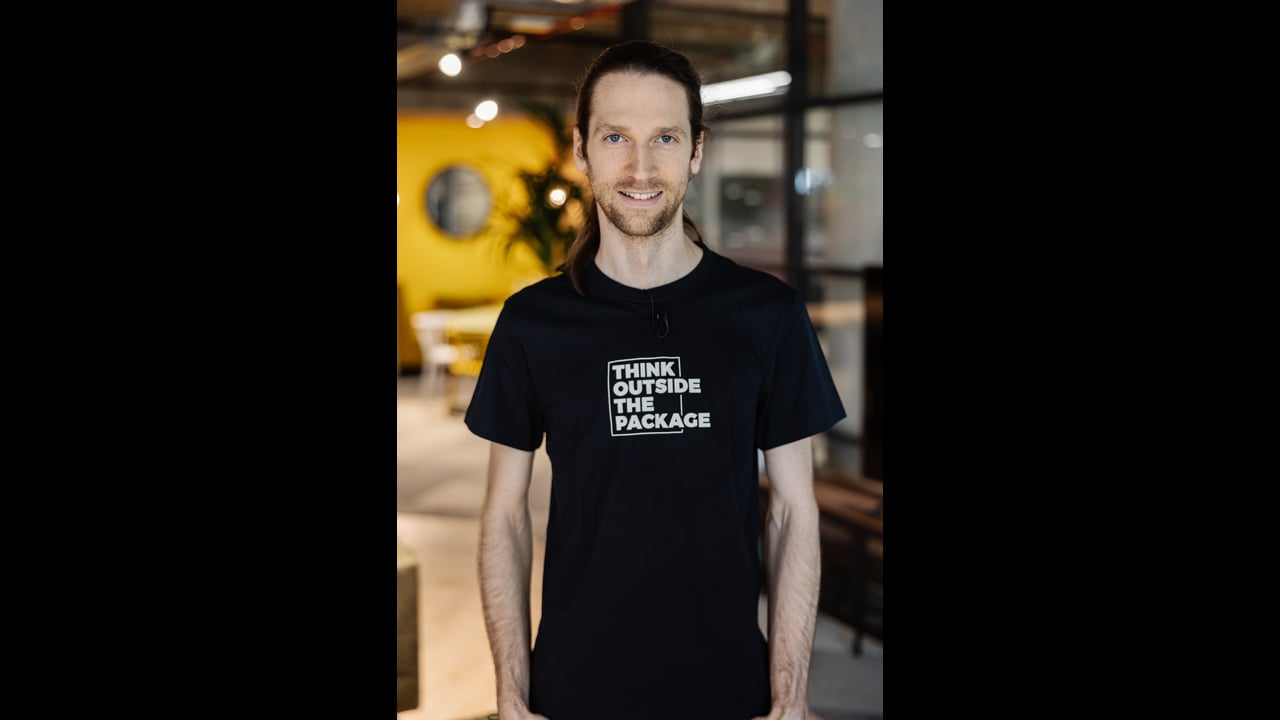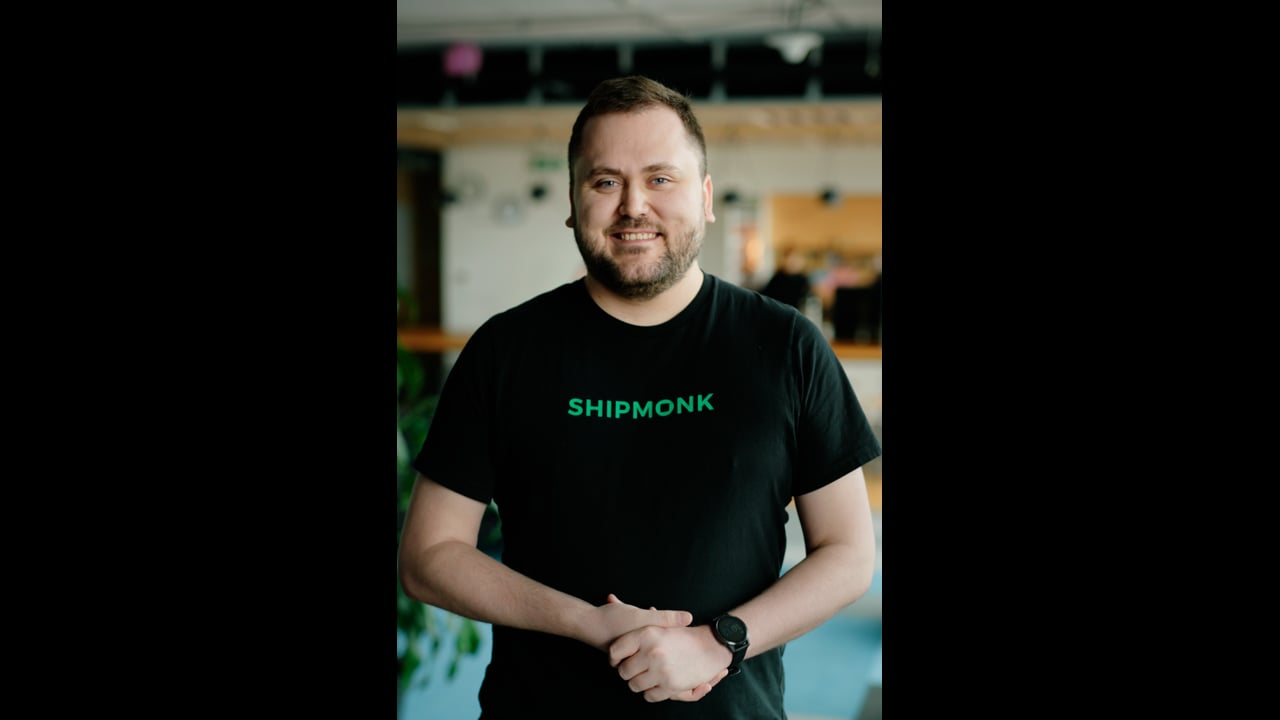 Problem-solvers unleashed to create user-friendly solutions
We don't work according to prepared templates and processes. Rather, we solve difficult problems that appear at random during business operations. We are demanding in our hiring process because of that. It's not enough to just be technically skilled; you also must be able to analyze issues and form alternative solutions using creativity and persistence. We are "Problem Solvers" here. When we see an issue, we pick through the complexity and solve it. No matter what. We do this by looking at a solution from the business, logistics, and technical points of view. This is because technology is only as strong as it is simple for the masses to use. We design our solutions to be effective and efficient for the people who need them.
Clear code and quality results
We work to produce things of craftsman quality because we care deeply about the results
Even though we experiment often, we never do anything halfway. We strive to do everything right from the start. We're respectful of the fact that a small mistake can have large consequences. That's why we all need to be responsible for our work, and we all must think about what we do and whether it is truly the best way to solve the problem. Our production code monitors over 10,000 integration tests and double the amount of code reviews. This business logic is guarded by our demanding testing team.
ShipMonk is a place where you can become a true expert in your specialization. We are a team that emphasizes speed, high quality, and personal accountability. When you join the ShipMonk team, you'll have ample opportunities for tremendous growth and the chance to create outstanding products. If you have the drive to succeed, you will find support from us at every turn.
Our job "peaks" around Black Friday & Cyber Monday every year
Every autumn, we experience a mystical affair called "peak" (or peak holiday season), which is the most important period of the whole year for our company. We send the most packages in the shortest amount of time, and our team works at 110% to keep up. Part of our team even goes to North America to assist on-site and experience the hustle and bustle firsthand. The best innovations are born spontaneously during this demanding time, and we call them "peak hacks". We end up keeping some of them after this crazy season is done and using them to enhance operations going forward.
Solutions aside, we all go through some tough moments during peak. But that's an opportunity to strengthen our team as we push ourselves to perform at our best and support one another along the way. We always close peak with a holiday party where we tell each other how well we did that year. Afterward, we celebrate together!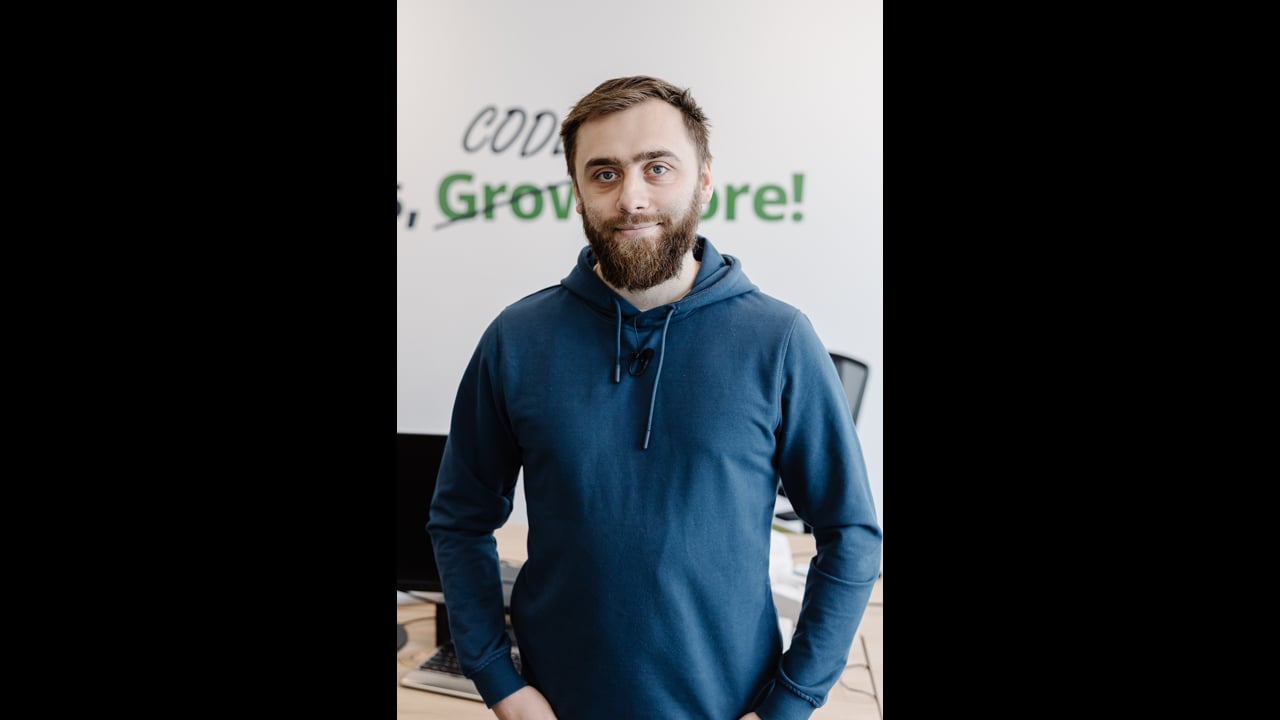 SHIPMONK CHANGES THE GAME
Be You
Do The Right Thing
Get Shit Done
Be Mindful
Challenge The "Norm"
Embrace Our Adventure
Have Fun and Smile
THINK OUTSIDE THE PACKAGE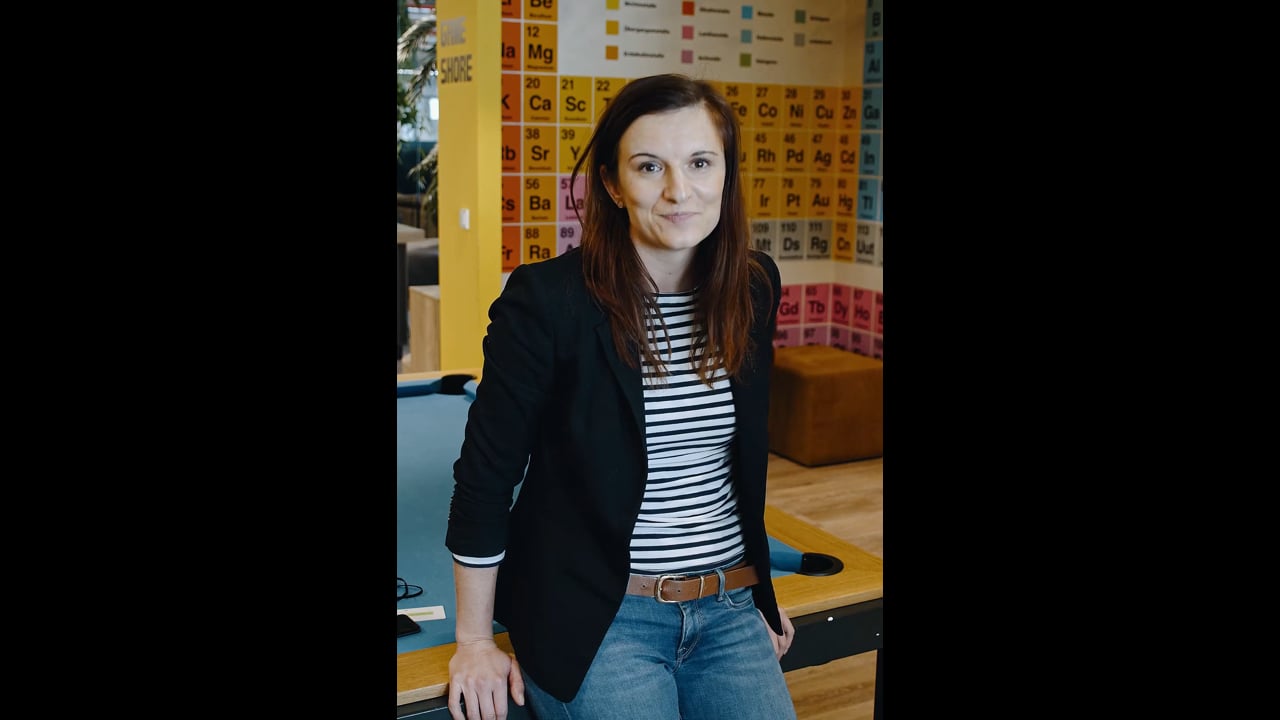 ShipMonk headquarters is located in America. In Prague, we work on the technical heart of the operation, developing solutions literally
Everything we do has to make sense in a broader context
We change things and challenge the norm through collaboration
We are experienced enough to know that going it alone doesn't support growth as well as working as a team. When it comes to complex challenges encountered in our 3PL, and the broader industry, we put our heads together because every potential solution needs to be assessed from different perspectives. We present all ideas, harmonize expectations, and debug the direction of the solution. In the process, we don't pretend; we are honest with each other. If we don't agree, we approach an issue with intelligent debate of the facts. We don't look at any matter in only black and white. We always solve problems by considering all angles before we enter the realization phase of a project or solution.
People with big egos don't stand a chance at ShipMonk. It's all about communication here. Everyone has a unique perspective on a given matter, and by listening to all parties, together we reach the best solution.
Typical rush and never-ending load of work. It's a challenge to find your way around.
Jan Nedbal, Warehouse BE Developer
A ShipMonker is a person who wants to work with and be around experienced, driven people.
Dominika Valovičová, Tech Recruiter
We figure out the 'how' not the 'what'.
Martin Horský, FE Lead
Shoot, ready, aim. You shoot, then you aim.
Jan Bednář, CEO
We are looking for disciplined people. Our environment is very output-oriented. Our people want to work hard and improve.
Václav Jareš, Principal Engineer
At ShipMonk, there are no limits to what you can learn and discover
You don't have to worry about boredom or dreary routines at ShipMonk. Our product offerings are so complex and diverse you'll have a lot to work with and master. Opening new fulfillment centers and expanding our service offerings requires us to constantly adapt to new conditions. We have a highly experienced team, which means you'll be surrounded by, collaborate with, and learn from the best at this company. Every day at ShipMonk is a new opportunity to push past old potential and grow.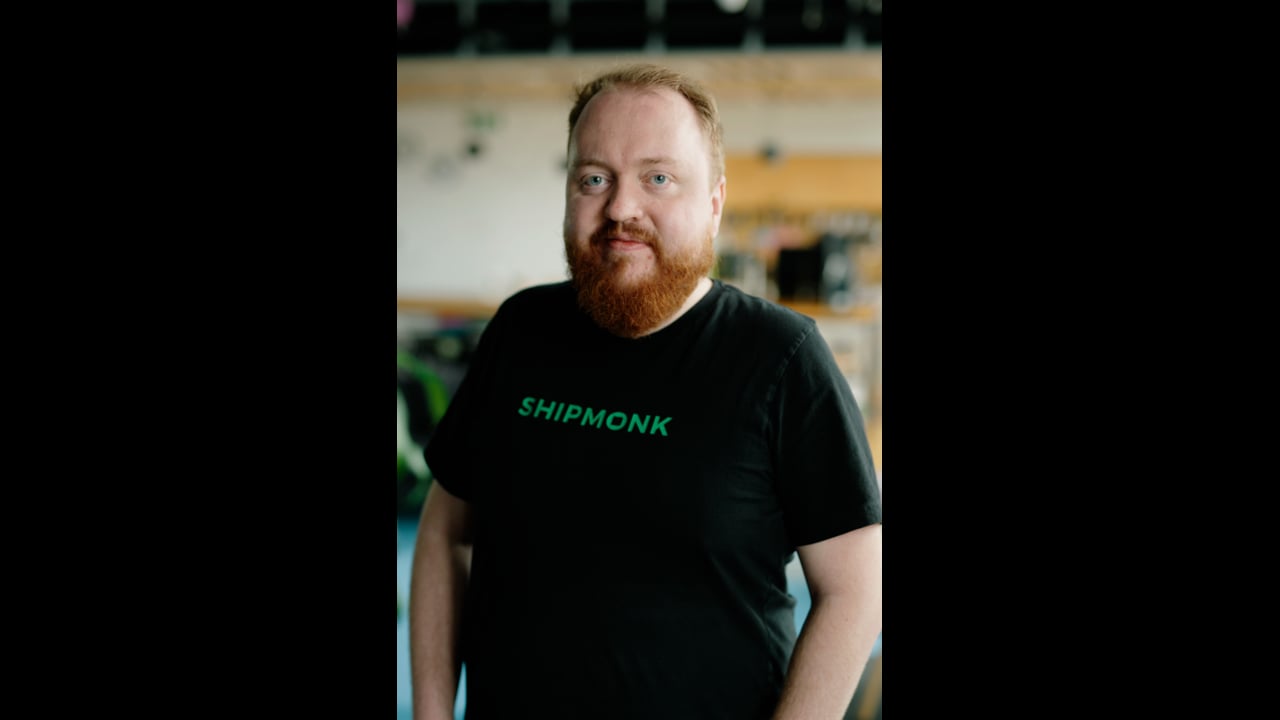 We want to know what goes on at ShipMonk
A tight team. That's what counts
We are active co-creators of ShipMonk
We care deeply about what happens within our company. We ask a lot of questions, engage in discussions, and actively influence the final form and functioning of our product offerings, as well as how we work within our department. When we identify something that isn't working, we react quickly to eliminate bottlenecks and implement improvements. As our 3PL continues rapidly growing, it's important for us to remain agile and adapt flexibly to new challenges. That mindset makes work exciting for us.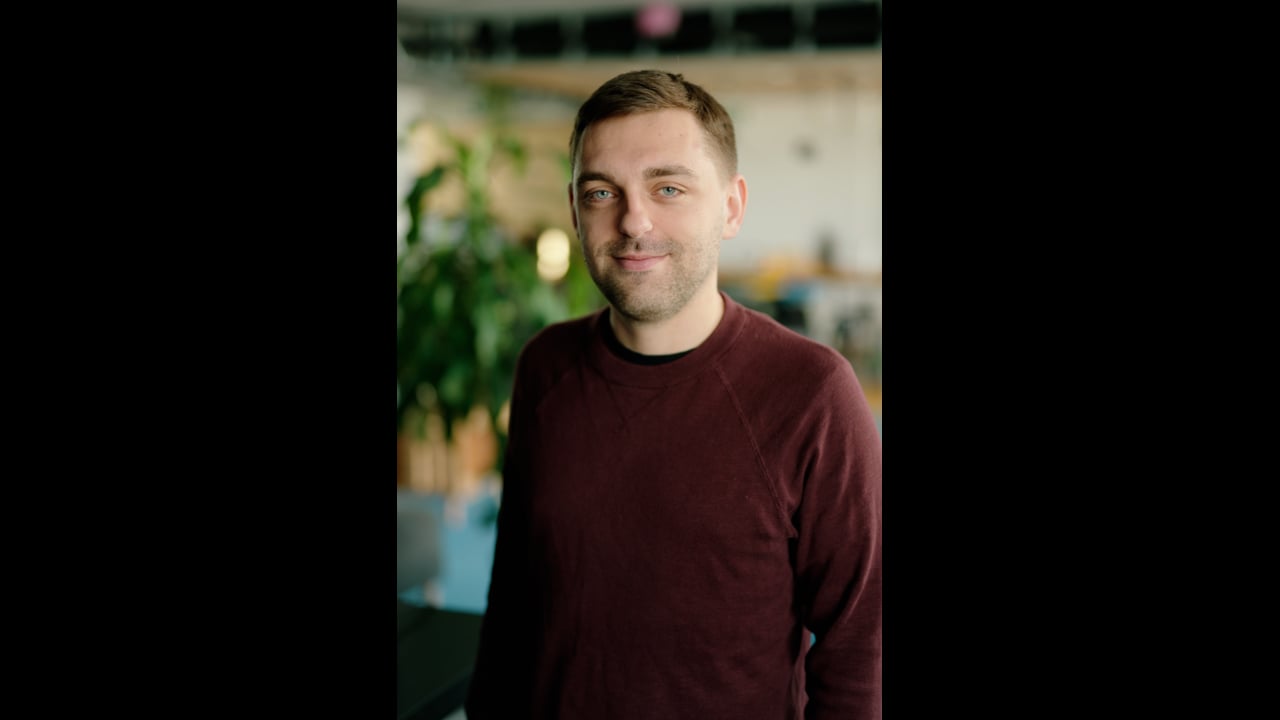 Our offices are bustling, which is why we are here almost every day
ShipMonk is a team-oriented company, and we enjoy meeting and interacting with each other regularly. Although we have the option to work remotely, most of us come to the office regularly because we simply like it there. Being together also tends to spark more ideas, and helps things progress faster.

There's always something happening here as well. Our team organizes a variety of events, both for ShipMonkers and with people outside the company. We often play board games, arrange LAN parties, get drinks after work, enjoy Karlín folklore, and go cycling together. Our colleagues share stories from their travels, make us part of big events in their lives, and teach us new skills like how to care for indoor plants. :)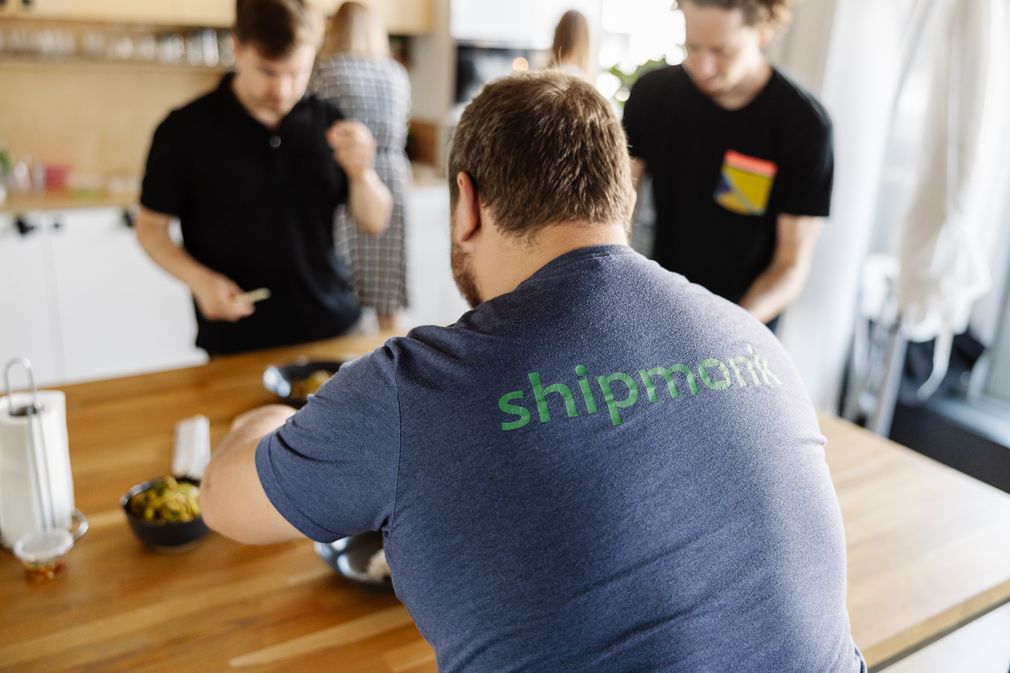 Autonomous teams
It's fantastic to see how many teams gradually become autonomous when provided with the right guidance and the freedom to thrive. At ShipMonk, the intention is to have as many self-sufficient teams as possible. We want team leads in each department to not only take responsibility for their part of the process (developing new features and solving problems), but also take ownership of the functioning of their respective domains. We encourage our leaders to think comprehensively, proactively seek metrics to measure their team's performance, and not shy away from making unpopular decisions that benefit the greater good and long-term vision of ShipMonk.
What sets this place apart is the high level of individuals. The expectations for people here are high, but the top quality code we produce cannot be compared to anything I've worked on before, and I am thrilled about it.
We say you don't have to be great just technically. We praise "The Mindset" - that is, when you think well, when you take criticism well, and when you are able to compromise and work on yourself, you excel.
Based in Karlín
We used to reside in many different office buildings across Prague; right now our main hub is based within beautiful offices in Karlín.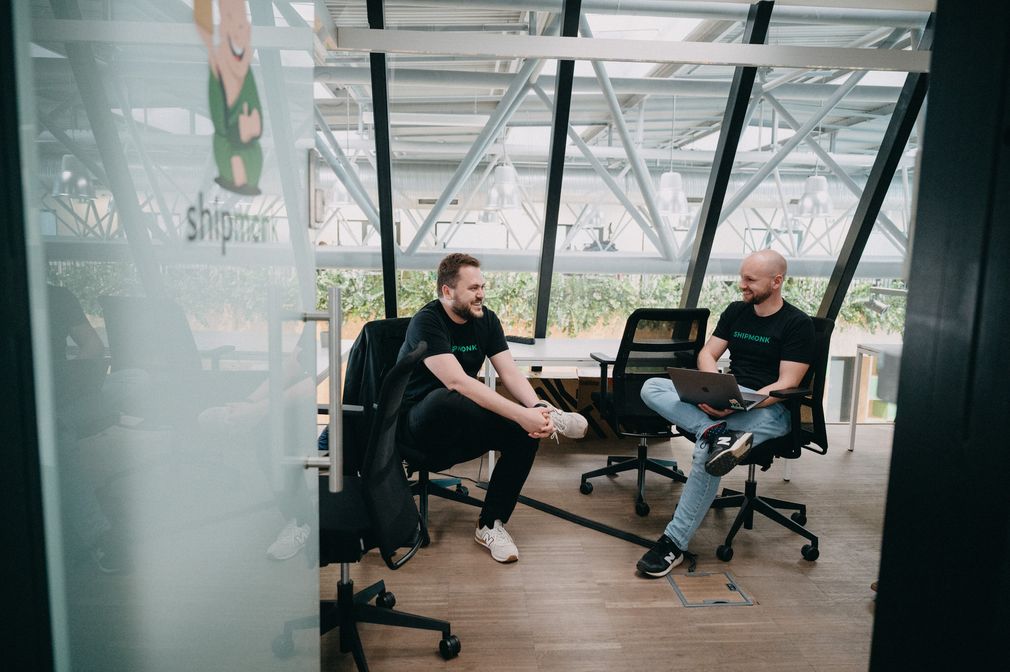 Brno
We recently opened a small office in Brno to allow colleagues from the other side of the country to meet and collaborate in person as well. You can find us at Impact Hub, where we have all the comfort of a top-tier facility. We are located close to the main train station, easily accessible by tram or scooter, and just a short distance from the city center.
Opportunities at ShipMonk Research & Development