ShipMonk Research & Development
Large projects are often the result of successfully completing smaller projects. That was the case with ShipMonk. Honza Bednář founded BedaBox in Florida in 2014, a small company shipping goods from the USA to Czechia. Thanks to growing customer demand, BedaBox started to transform into ShipMonk. From its beginning, ShipMonk has focused on fulfillment for small and medium-size e-commerce sellers. Nowadays the company deals with complete storage, logistics and shipping solutions – all that using modern technologies such as autonomous robots, automatized conveyors, RFID chips and other futuristic technologies. ShipMonk's goal is to enable its customers to ship goods from all over the world and be able to compete with the biggest brands. The ShipMonk business is located in North America, however, Prague is where we create all systems and automation that help us ship tens of thousands of packages each day. While ShipMonk has recently taken on investors, it has still maintained its roots as a scrappy company built by passionate people from the ground up.
Become a core member of our team!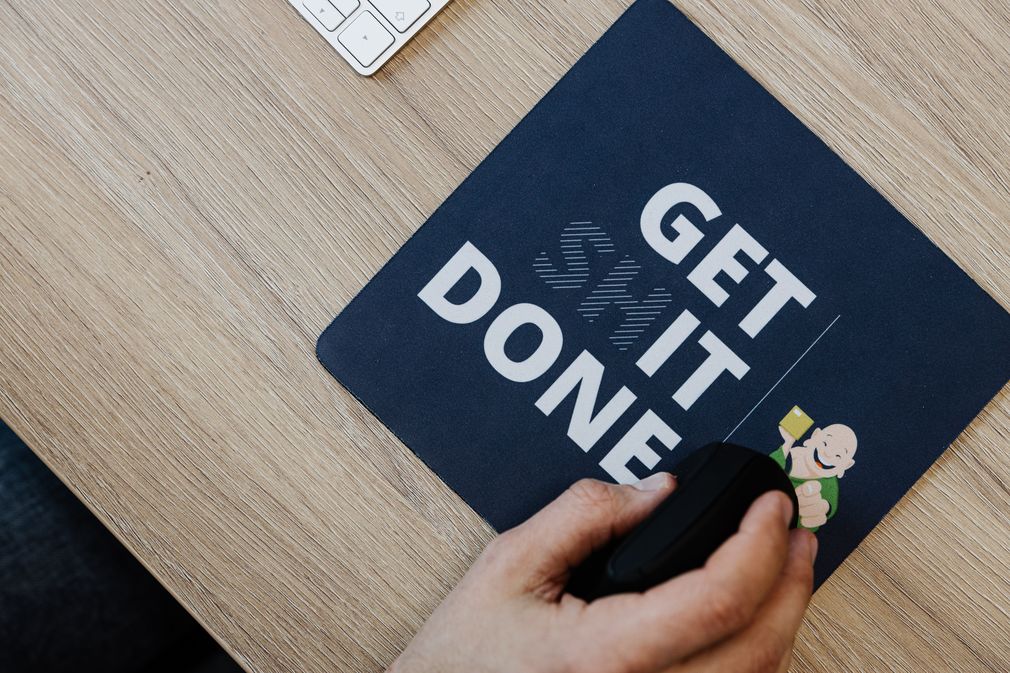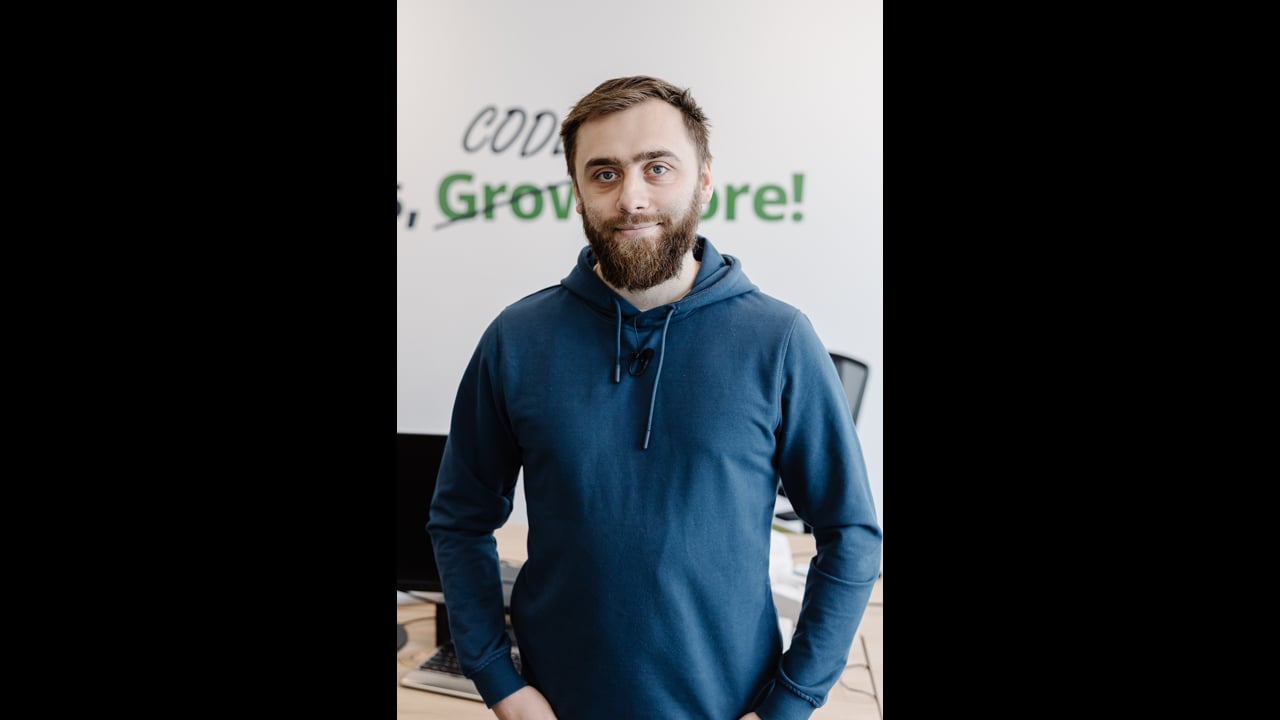 We're growing so quickly that you can become a core team member the minute you join us. At ShipMonk, you have the opportunity to experience what it's like to build a global company and be a part of our success.
In the beginning, there were only a few of us. We all lived with Honza Bednář in Florida, where we would spend days discussing, solving, programming, and building our foundations from scratch. We have worked hard for our accomplishments. We corner approximately 0.5% of the American market, which equates to tens of thousands of packages daily, with the potential to grow even more. In the US market, also in Europe and Asia. With our passion, drive, and diligence, there's no doubt that we'll get there.
Our mission is to become a key player in global fulfillment, enabling our customers to ship their goods to any country in the world, quickly and responsibly.
Technology that isn't boring
The key difference between doing things well and doing them great is the aspect of enthusiasm and cleverness
We enjoy logistics. When we think about using technology to improve the industry, a boring field becomes a playground where you can play entertaining games and have never-ending fun. We are a technology-logistics company. Thanks to technologies we change the experience of our warehouse associates and our customers.
We solve problems using technologies every day, problems nobody was solving before, and we push the boundaries of what can be accomplished. For most of us, ShipMonk is not only our job but also our lifestyle. We enjoy discovering new ways to improve the work we did yesterday.
Logistics can be sexy!
WE GET THE SH*T DONE
SPEED. EFFECTIVENESS. A JOB WELL DONE
Quickly into production, the remaining 20 % is fine-tuned on the way
We can't build a rocket that will fly somewhere in two years. We'd rather build a prototype and see if it can fly.
We write codes that influence the physical world of our warehouses. And that's a challenge
Our business is distributed throughout three American warehouses. The Corporate teams in Florida oversee all departments including warehouse operations. In Prague, we create the most effective solutions. At first sight it may seem trivial. But in reality, order fulfillment is a demanding and complex process. We send over a hundred thousand packages everyday and the numbers continue to grow. We solve unconventional problems connected to the optimization of processes, and our warehouses are full of automatized conveyors, robots, sensors, scanners, pick-to-light systems and other technologies we prepare in Czechia and implement in North America.
Truly great challenges. We kid you not!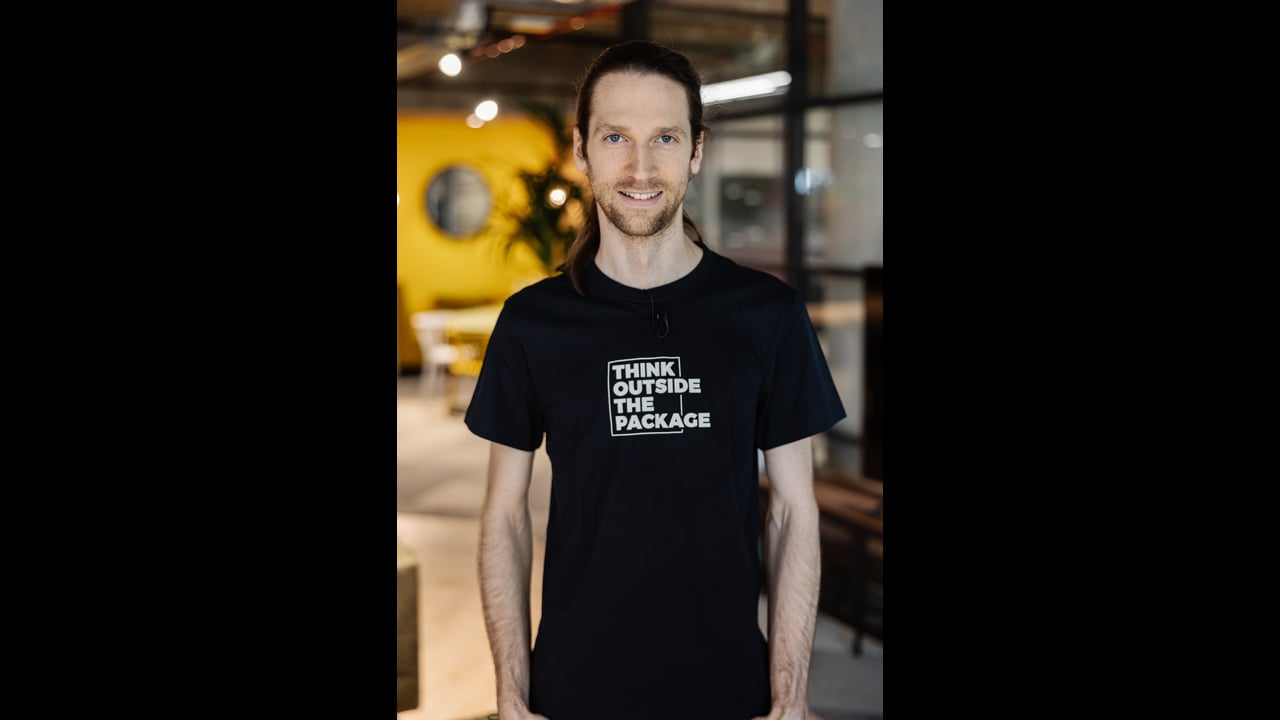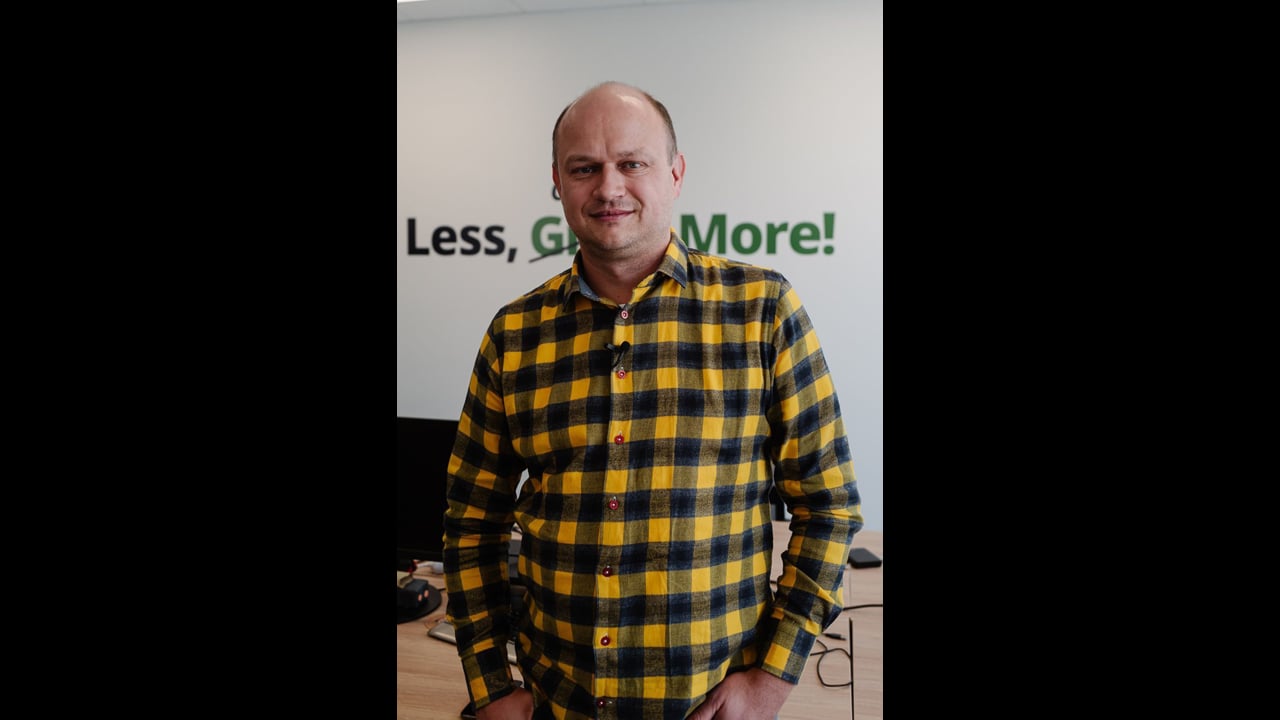 We bring things to perfection using the feedback from warehouses and our customers
We don't work according to prepared templates and processes. Rather, we solve difficult problems that appear during business operations. By having more general instructions, such as "we need to solve this", you need to know a lot. We are demanding in our hiring process because, with us, you can't just be technically skilled, you also have to be able to analyze and create alternative solutions. We are "Problem Solvers" here. When we see a problem, we know how to handle it in its complexity. And we can look at a solution from the business, logistics, and technical point of view. Even though we do experiment a lot, we never program anything that would not be useful.

Clear code and quality of results
We work to produce things of craftsman quality because we care deeply about the results
Even though we experiment often, we never do anything halfway.
We strive to do everything right, starting with the first bracket. A small mistake can have large consequences. That's why we all need to be responsible for our work, we must think about what we do and whether it is truly the best way to solve the problem. Our production code monitors over 5,000 integration tests and double the amount of code reviews. This business logic is guarded by our demanding testing team. ShipMonk is not a place for juniors. Our speed, demanding quality requirements and focus on personal accountability result in the fact that we need self starters on our team. We are collaborative and help one another, so we can all succeed.
Our job climaxes around Black Friday & Cyber Monday every year
Every autumn, we experience a mystical affair called Peak, which is the most important period of the whole year for our company. We send the most packages and work at 110%. Our record is over 130 thousand dispatched packages in a single day. Part of our team goes to North America to lend a helping hand and experience the madness first-hand. The best innovations are born spontaneously at this time, and we call them Peak Hacks. We end up keeping some of them even after this period and continue using them.

Peak is a season in which we all go through some tough moments. And it's a great time to strengthen the team and create solutions that can be used during the whole year. We always close Peak with a holiday party where we tell each other how well we did that year. Afterwards, we all celebrate together.
ShipMonk changes the game
Be You
Do The Right Thing
Get Shit Done
Be Mindful
Challenge The "Norm"
Embrace Our Adventure
Have Fun and Smile
THINK OUTSIDE THE PACKAGE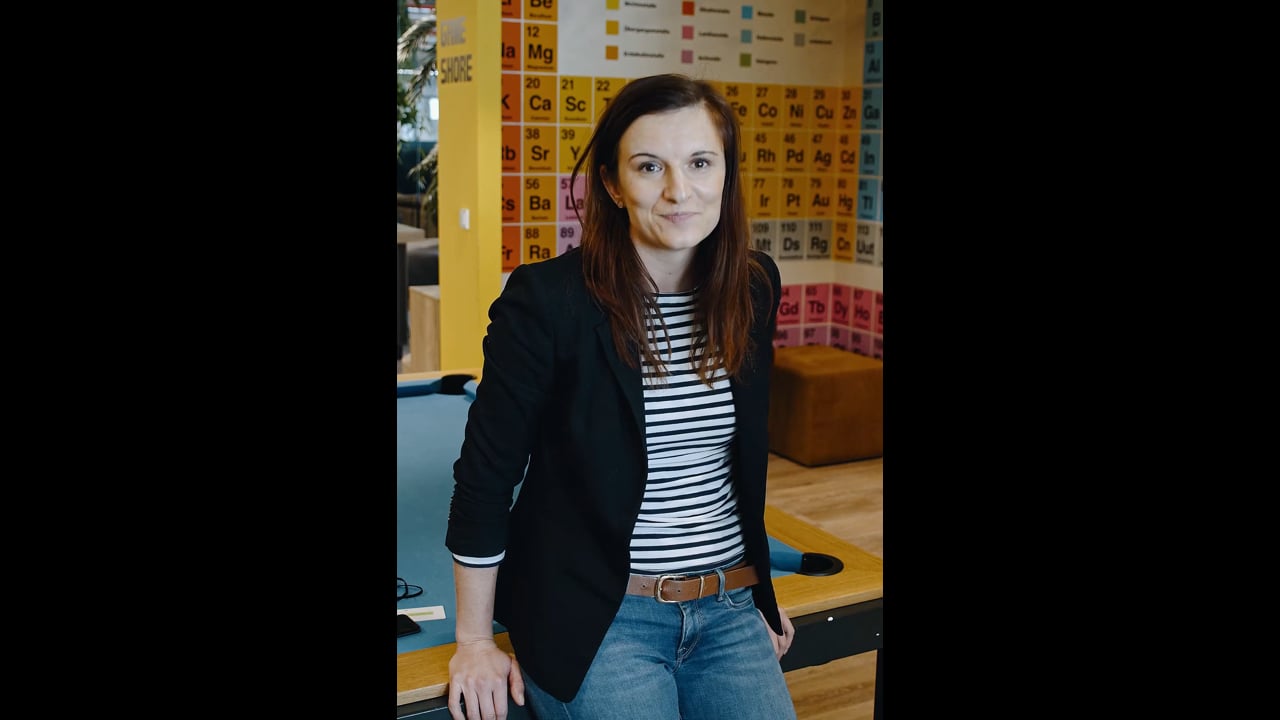 The heart of ShipMonk is located in America. In Prague, we work on the other organs
Everything we do has to make sense in a broader context
In our company, things change through collaborative discussions instead of individual approach
We are experienced enough to know that, in case of such a complex product, it makes no sense to do anything independently. We put our heads together because every potential solution needs to be assessed from different perspectives. We present all ideas, harmonize expectations, and debug the direction of the solution. Afterwards, we launch the realization phase. Although we have our hands full all the time and it's hard to know your way around all the work, we always solve problems in an easy and intelligent way. We don't pretend. We are honest with each other. If we don't agree, we can reach an agreement through intelligent debate of the facts. We don't see the world as only black and white.

Shoot, ready, aim. You shoot, then you aim.
Jan Bednář, CEO
Typical rush and never-ending load of work. It's a challenge to find your way around.
Jan Nedbal, Warehouse BE Developer
A ShipMonker is a person who wants to work around and with experienced people.
Dominika Valovičová, Tech Recruiter
The ideas come from America and we figure out the 'how'. Not the 'what', but the 'how'.
Martin Horský, FE Lead
The guys can praise each other, criticize each other, and still work together as friends.
Martina Vašíčková, Office Runner
We are looking for disciplined people. Our environment is very output-oriented. Our people want to work hard and improve.
Václav Jareš, Principal Engineer
The projects we work on are so important that it's hard not to think about them over dinner
It's easy for us to get too invested in our work. Although nobody forces us to stay here overtime or work on the weekends, the passion we share for ShipMonk keeps us going until the job is done. With that being said, each one of us is able to find balance by taking on the amount of work that is comfortable for us, and we know at what point we will be overwhelmed. We are all really excited about building out our projects and we are willing to put all of our energy into them because we believe in what we do. We give 100% of our effort so that everything works and so that we can continue to improve every month.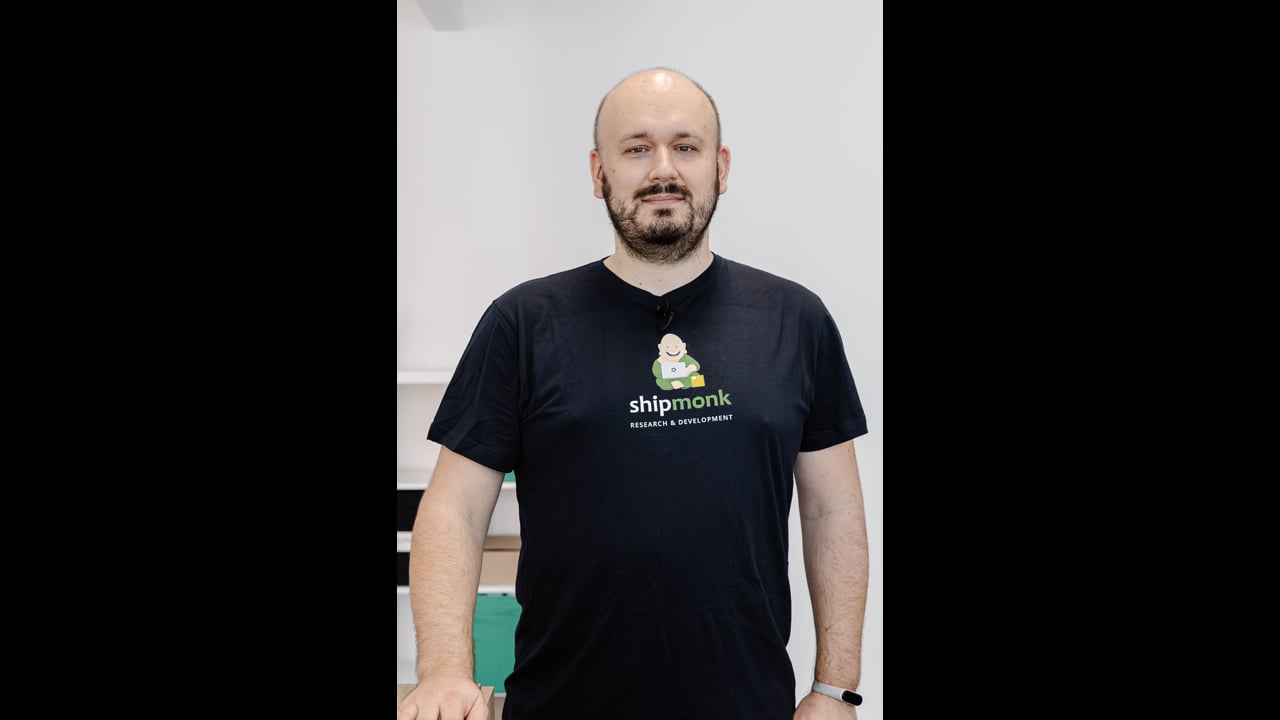 We want to know what goes on at ShipMonk
A tight team. That's what counts
We are active co-creators of ShipMonk
We are invested in what's going on in our company. We ask a lot of questions, have discussions, and use our ideas to actively influence the way we work. Our managers listen to our ideas and find optimal ways of implementing them. If we find that something is not working or that there is a better solution, then we're able to quickly pivot. We care deeply about being successful while also enjoying our jobs.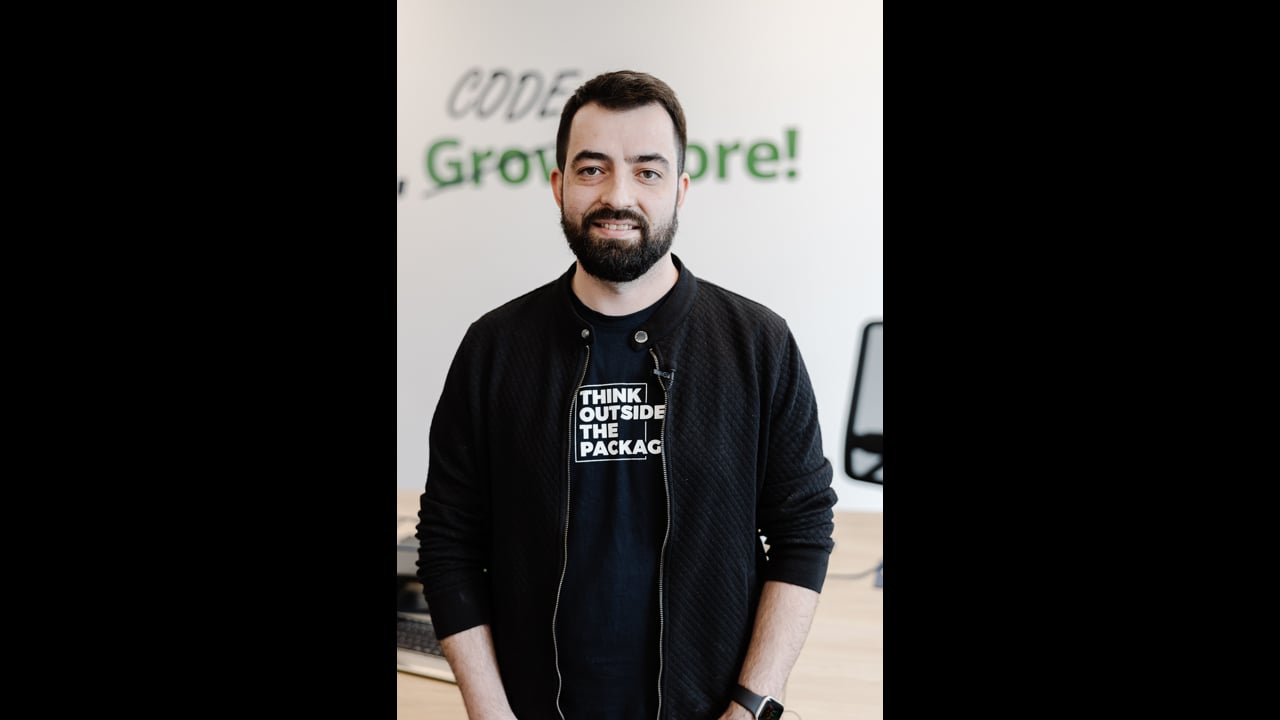 Team-building exercises every other month
ShipMonk is a team company, we meet often, which is hard in the time of a COVID-19 pandemic but we still managed to find a way to meet online. We have an online coffee meeting every Friday where we play online detective games and board games. Sometimes we discuss our travels or learn how to grow plants. We are looking forward to meeting each other for a beer again, sitting in a conference room together or going for a bike trip.
Agile feature teams
We've decided to leave behind the division of development teams according to the content of their work (warehouse, front-end or back-end). We are gradually switching to a system of small teams that are formed around a feature they develop together. They are kept together as a team until they finish the feature. It usually takes them around 1 or 2 sprints, in a team of 3 to 4 people. After that, they separate and form new teams, working on different features. We change the team structure in order to make the features independent of a particular creator, thereby broadening the representation and the distribution of know-how.

Karlííííín
We used to reside in many different office buildings over Prague, right now we all share beautiful offices in Karlín.
Opportunities at ShipMonk Research & Development