Showmax Engineering Prague
Showmax is an on-demand video streaming platform designed for the African market. What sets Showmax apart is a unique combination of hit African content, first and exclusive international series, the best kids' shows, and live sport from SuperSport. In the latest results from parent company MultiChoice, which has more than 20 million subscribers across Africa and is the biggest pay-TV business on the continent, paying Showmax subscribers increased by 68% year-on-year, outpacing the African market. Showmax was born in 2015. The service is available throughout sub-Saharan Africa and to selected diaspora markets worldwide. Showmax Engineering is a developer community located in Prague and South Africa. The team develops the entire Showmax product, including the app itself, Showmax payment methods, and video streaming. The Prague office originated from a small team in Beroun and, now part of an African company, has a dynamic, start-up office culture.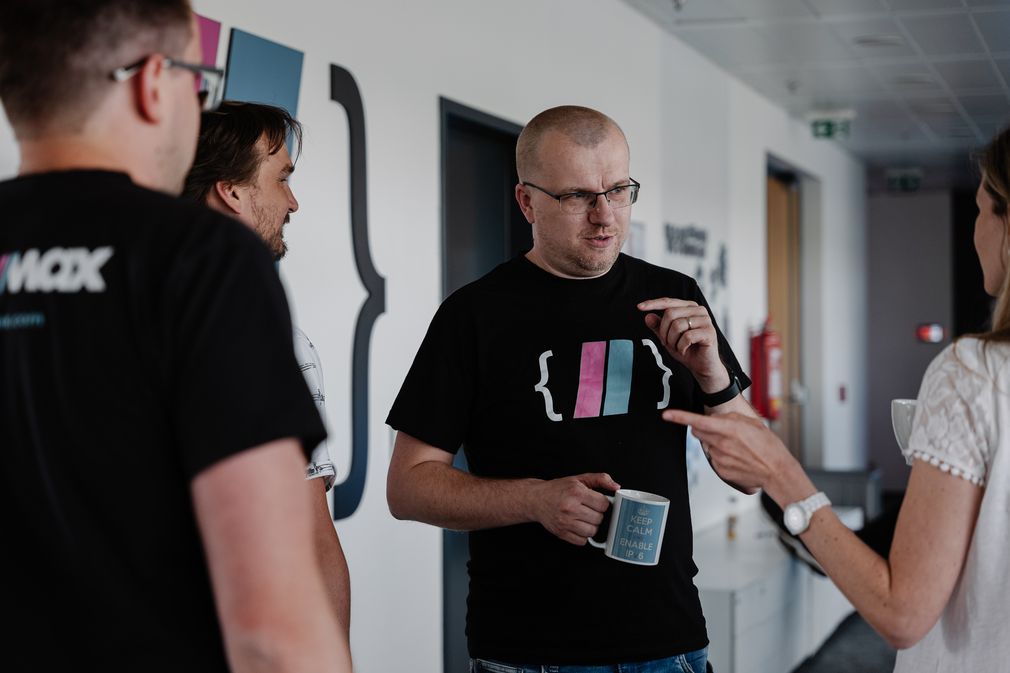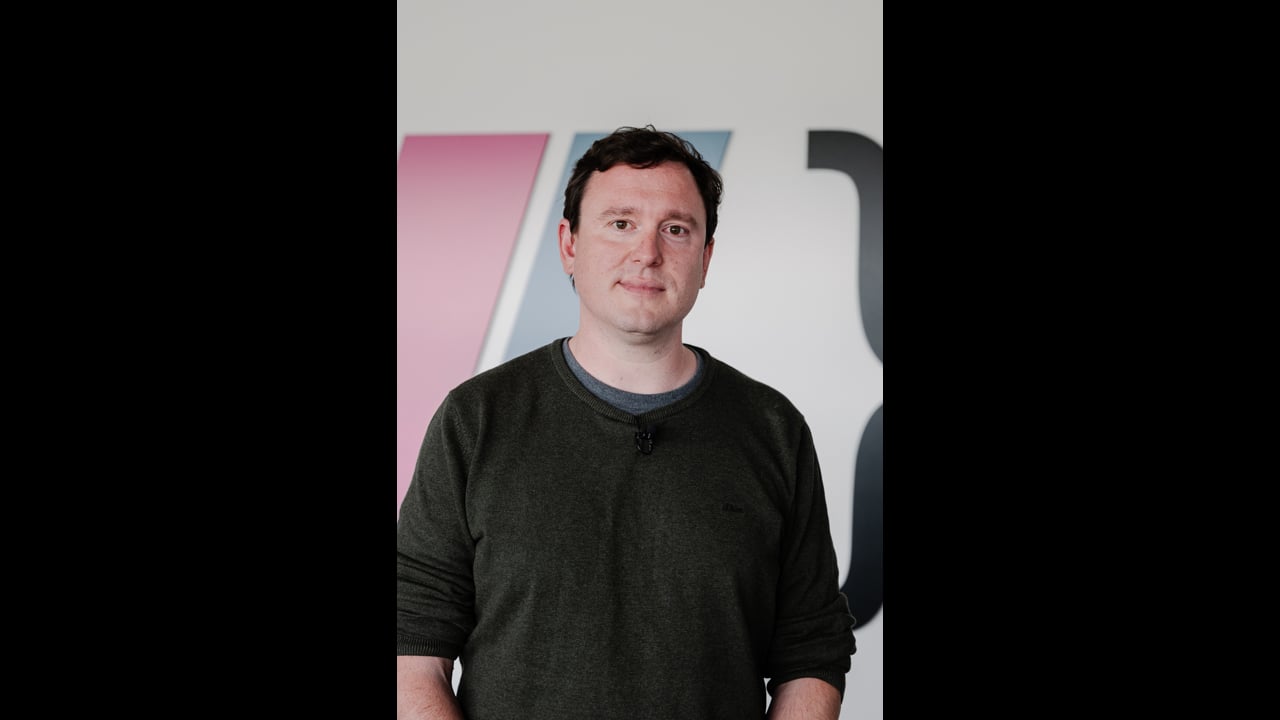 Building team first culture
Sub-cultures
At Showmax, you'll find a culture that is common across the office: you'll find friendship, humour, shared values and, in all teams, a passion for our product. But most importantly, individual teams have almost 100% autonomy. We set the company-wide direction, but how we approach it is up to each team to figure out in their own way - how to organise work, setting meetings, deciding on the percentage of remote collaboration, and undertaking training, technology development and team-building is all in the team's control. Each team has its own budget that it uses as it sees fit. But Showmax is also interconnected, so there is a lot of collaboration between the teams, too.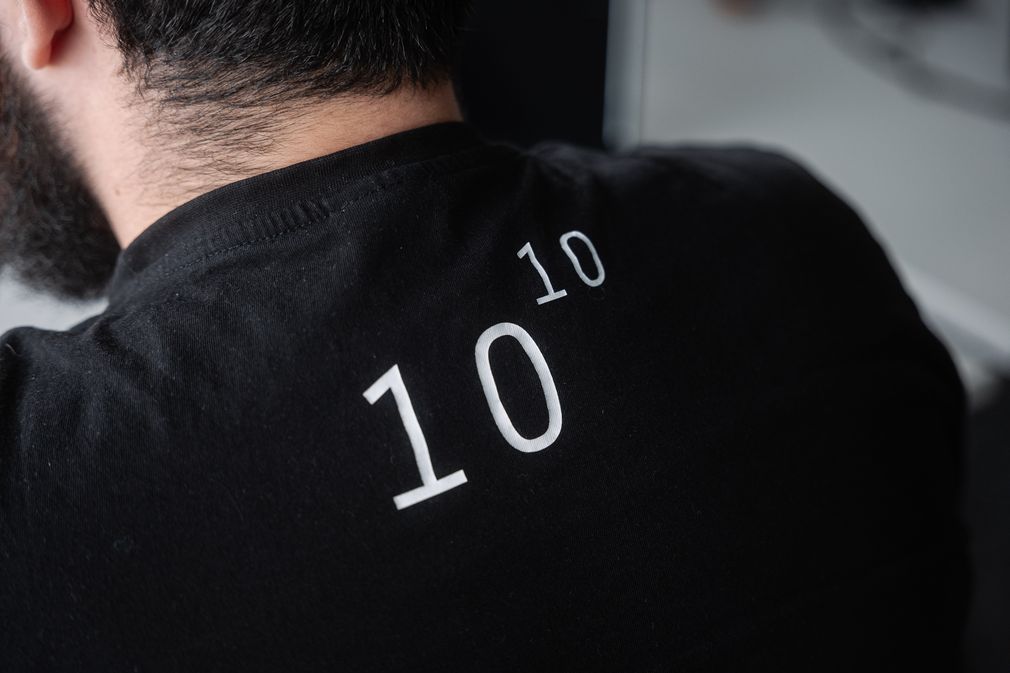 Friendship? Yes :)
There are not many companies where you could truthfully say that your colleagues are your friends. At Showmax, we can say that with complete confidence. It's the way we build Showmax Engineering. Our teams are a bunch of friends. We look out for each other - see how our teammates are doing, how they're working, make sure they have everything they need. Team leaders are given the trust and freedom to make their own decisions, do their own work, lead the team in their own way. This leads to lasting friendships forming both at and outside the office. It's not just about enjoying our jobs, or our working environment - it's about being here together that makes our work meaningful.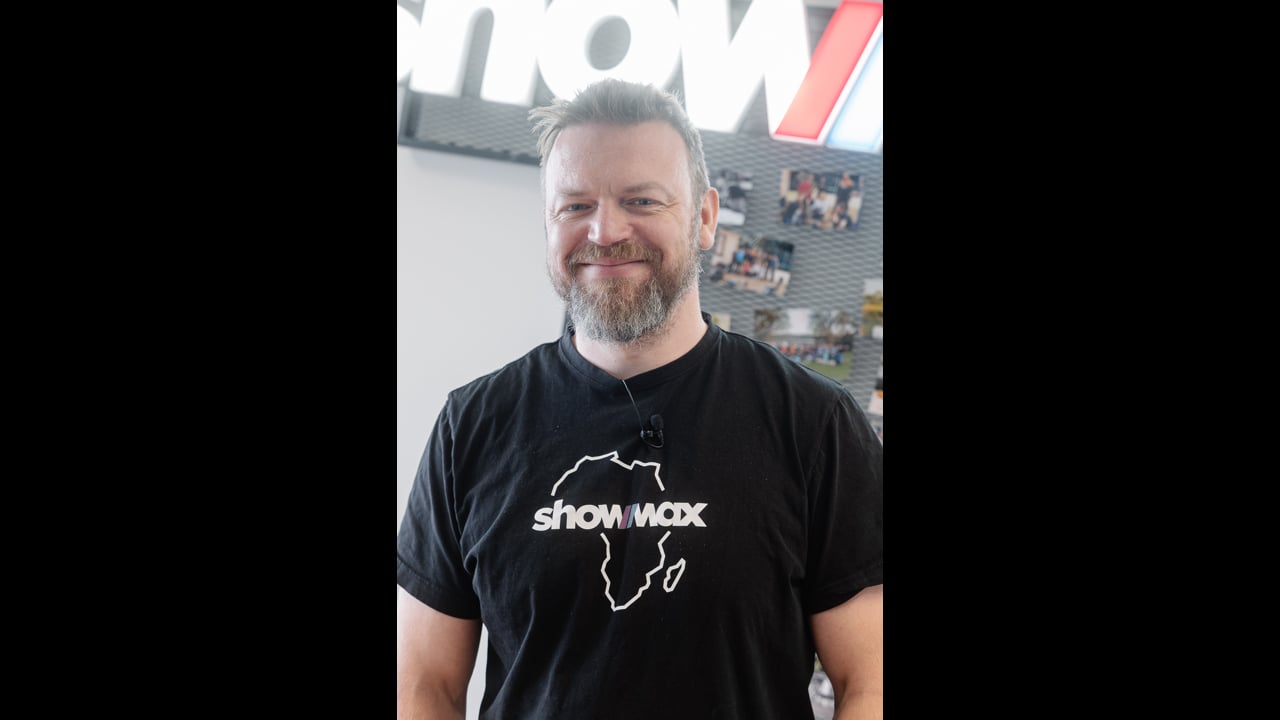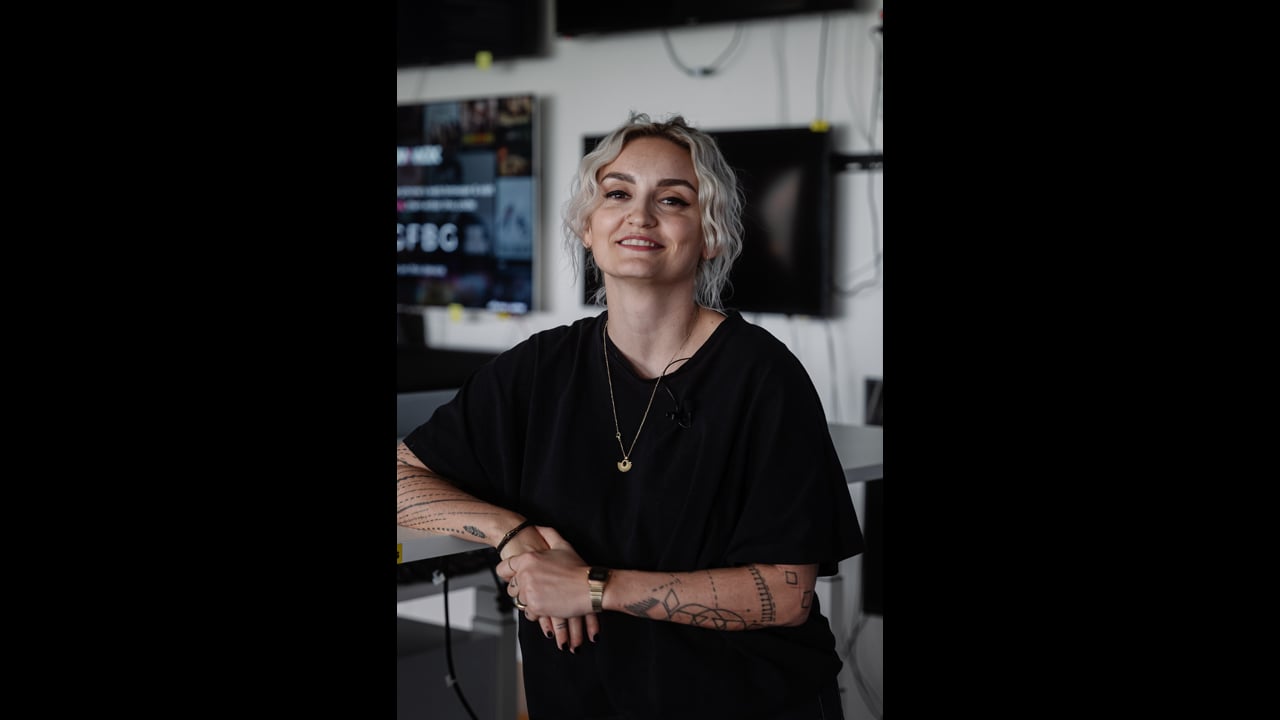 I asked a friend how her company handles the selection of gifts for colleagues for their birthdays and she said it's a hassle. Showmax, on the other hand, is great. We like one another so we like choosing gifts for our teammates. For my birthday, I got a vinyl record from my colleagues who knew I collected them. It made me so happy because I knew they'd thought about what I like.
Working on the technology of video-on-demand is a unique challenge. You'll never get tired of it because there's always something to do, and you'll have a great time.
About relationships and people
Showmax is built on relationships and friendships, fostered by the Showmax mindset. We have offsite training twice a year, and every month we have an Office Day where we order food, throw in some educational activities and give a warm welcome to our newcomers. But we also support those who would prefer to work from home - it's up to each team to work out how they function best, taking into account their remote colleagues and those at the office. At Showmax Engineering, there is a big emphasis on simply making people feel as comfortable as possible, so that they have everything they need to do their job freely and to the best of their ability.

Open minds
In order for us to grow, in order for us to innovate, in order for us to give our people a lot of autonomy and freedom, and for them to be accountable and deliver results, we need to have relationships that are as open as possible. You can disagree with a decision and initiate a discussion about the best way forward. You can bring up any topic, no matter how tricky, and rest assured that we will find solutions together. There is no wrong question. You don't have to be afraid to admit a mistake, because a mistake is a chance to improve, and we don't want to lose that. In fact, openness and fast feedback is the only way to move fast and to be close to our users. We are not too concerned with hierarchy - we don't play that game. We're interested in your accountability and your confidence to tell us if what we're doing is nonsense so we can find ways to improve together.
We support the effort it takes to learn from mistakes.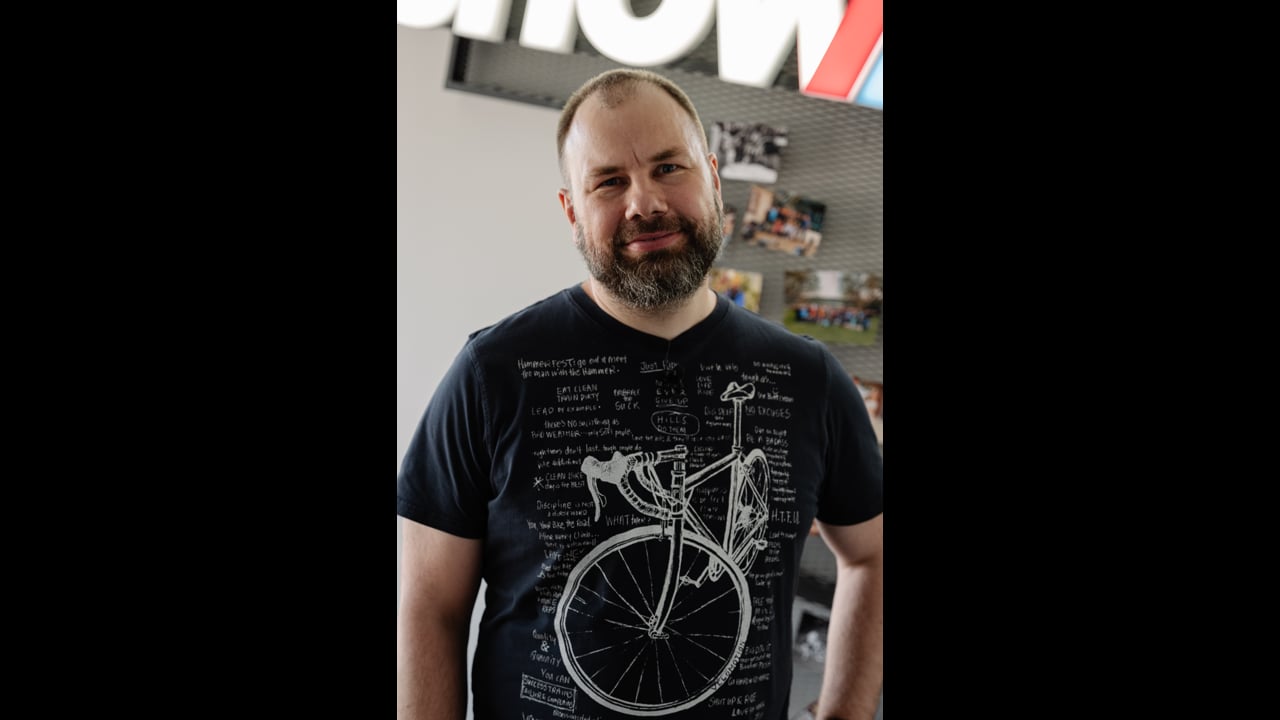 Learning culture
Showmax is built on increasing internal excellence and know-how. We strive to make everyday learning a natural part of our work, because that's the only way to keep up with the ever-accelerating technological world.
In addition to a budget for personal training for everyone at Showmax, we have other platforms to encourage learning, such as internal company-wide discussion meetings. There are a variety of workshops and lectures that relate to important occasions and topics, such as International Privacy Day. We always try to find the right hybrid model for these to involve our colleagues in Africa. Plus, everyone is invited to participate in regular hackathons based on internal assignments.
As you can see, we're doing a lot to support learning, and it all comes together to push our experience and knowledge.
We lead, we don't manage
At Showmax, leadership is built on people who have the same attitude and who don't manage people, but truly inspire, teach and support. It's easy to be professional, accountable and engaged when you see people leading by example. It's easy to take on competencies when you have people next to you who trust you to get it done and help you. It's an established management technique and is 100% true of the Showmax culture.

I think we created an environment with smart people and friendly culture. I love it here because of the people. I like to learn from them. It works like a magnet: People want to get in and don't want to leave.
Showmax is highly innovative!
Progress Beats Perfection!
Product & Engineering
Showmax is all about working together on one product. And when we say collaboration, we really mean it. Here you won't find the domination of the product people or, on the contrary, the developers. Neither side dictates to the other what the next release should be about. It's really about discussing with each other and choosing what's best for the product and its use by customers. We look together for the best ways to design, solve and optimise something. Often in companies you see that the product doesn't look to the engineers or vice versa. And that always leads to dead ends and it's expensive and dysfunctional. At Showmax, it's a perfect balance.
With pride
If you ask the people at Showmax what they enjoy about their work, they'll tell you that one of those things is definitely the product, and they'll add that they're proud of it. That's right, pride in the product: you just don't see that anywhere. We can develop a great product for our customers and deal with complex requirements. It's not just about pride in the product itself, but also pride in the individual teams that build it. Showmax is a collaborative environment where the outcome - whether success or failure - is shared.
Challenge accepted
Working for the African market can mean throwing away everything you've learned working for European or American companies. From marketing to UX, everything is specific to that region. We're dealing with complex requirements, from conveying images on older phones to dealing with huge traffic spikes that can be in the thousands of percentages - for example, when an African team makes it to the final rounds of a football tournament, millions of users come to the screen in a matter of moments. Africa is specific, it's magical and most of us feel that making a product for Africa makes our work that much more interesting. Africa is three times the size of Europe and has huge potential for growth. For us, that means a lot of unique challenges and opportunities.

What keeps me here is the constant progress that Showmax is making. It's obvious everywhere you look that there is still so much to learn. All you need to do is go that extra mile and there will always be someone to join you, to support you.
Developers mindset 24/7
We are all about sustainable quality and the E2E approach. We work with modern and proven technologies, and our people understand these in a cutting-edge way. Some teams develop everything from start to finish, from design to development to final testing and troubleshooting. This means that we look at every part very carefully and strive for sustainable quality at the highest level because we are responsible for the whole product. We write good-quality code that we maintain at a high level, we refactor whenever needed, we have proactive monitoring because we are responsible for deployment, subsequent functionality and 24/7 monitoring. All of this is key to us preventing any potential problems, and ensuring a high-quality product.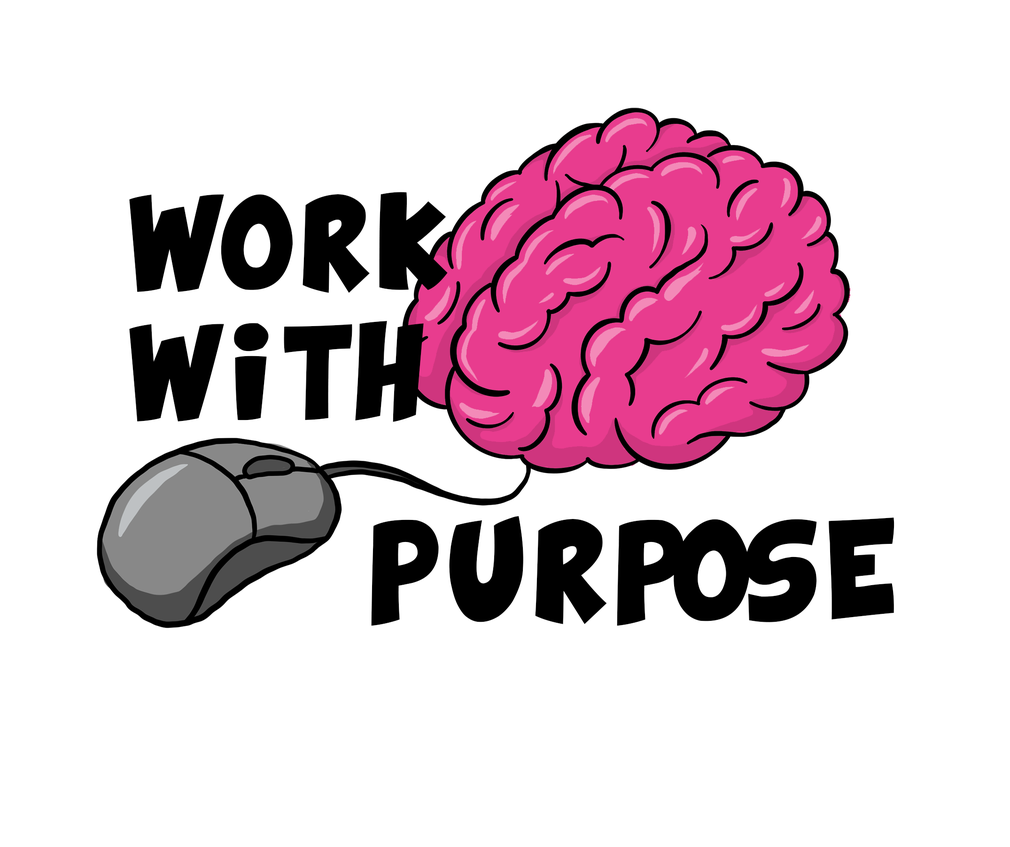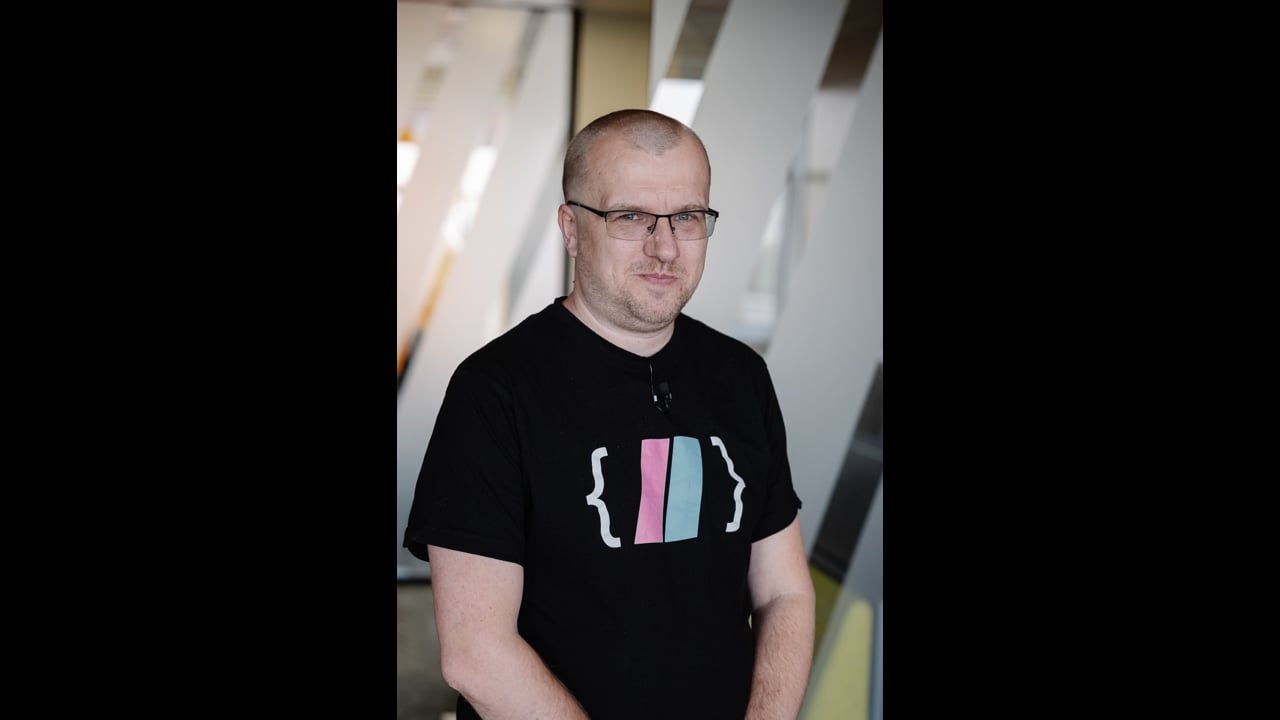 We believe in freedom and responsibility
Our fundamental question is: "Why?"
One of the qualities we value most is curiosity. We're constantly asking why we are doing what we're doing, why we're working with this technology and not another, and so on. All project briefs includes the answer to the question, "why?" as an addendum, and sometimes this is the only brief. Once you know why you have to do something, what causes it, how it fits into the context, then it's a lot easier for you to define the goal and decide how to get there.
In the recent company-wide "Ask me anything" event, our CTO, as usual, invited everyone to ask anything they wanted to know. The questions weren't always the easiest, but the executives at Showmax aren't afraid to relay information at the right time and respond to questions.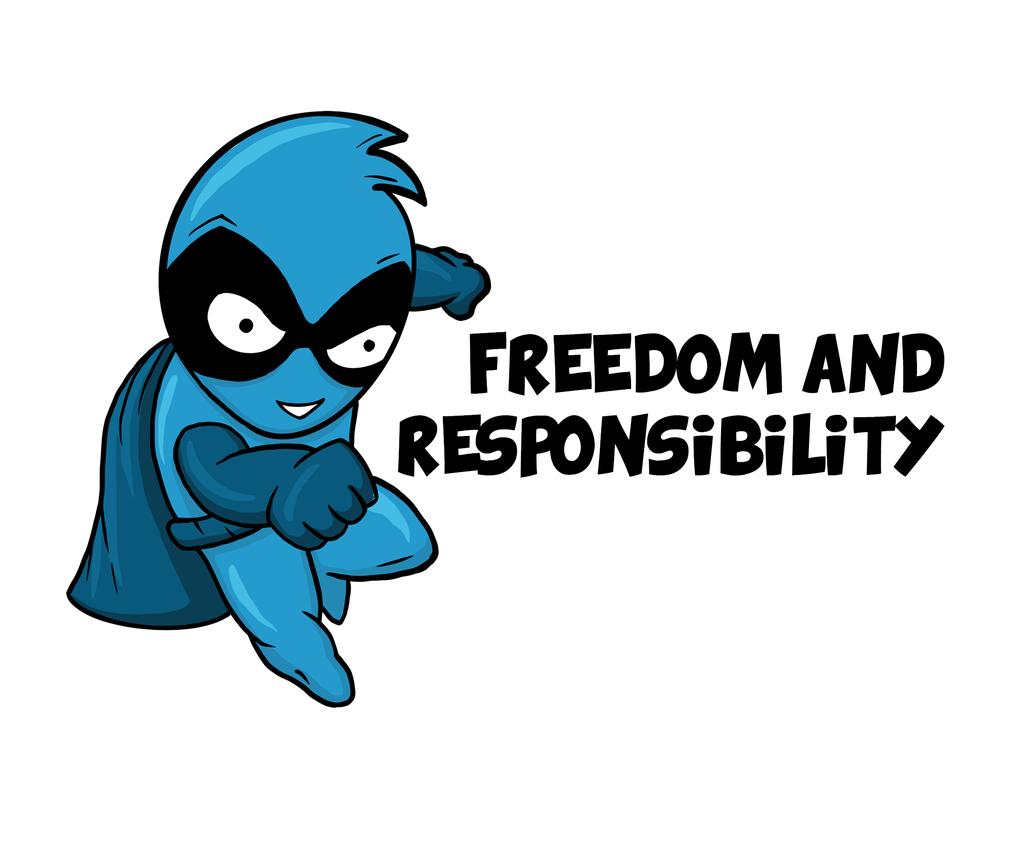 Freedom and responsibility
Customer comes first (CCF rule)
Progress beats perfection.
Work with purpose, understand the "why?".
Trust and help each other succeed.
We support and take care of each other.
Move fast & do things your way for Showmax's best interest.
Embrace your failure and learn from it.
There are no stupid questions.
Be curious and keep learning.
In the balance between worlds
Showmax is neither a start-up nor a big corporation. It's somewhere in-between - the best of both worlds. With MultiChoice behind us, we can afford to be ambitious in our plans to build and maintain the best streaming platform in Africa. We're able to give our people the confidence that we won't have to change strategies or downsize at every sign of turbulence. But, on the other hand, we have retained the agility, speed, honest and open atmosphere, autonomy and emphasis on personal responsibility from the start-up world.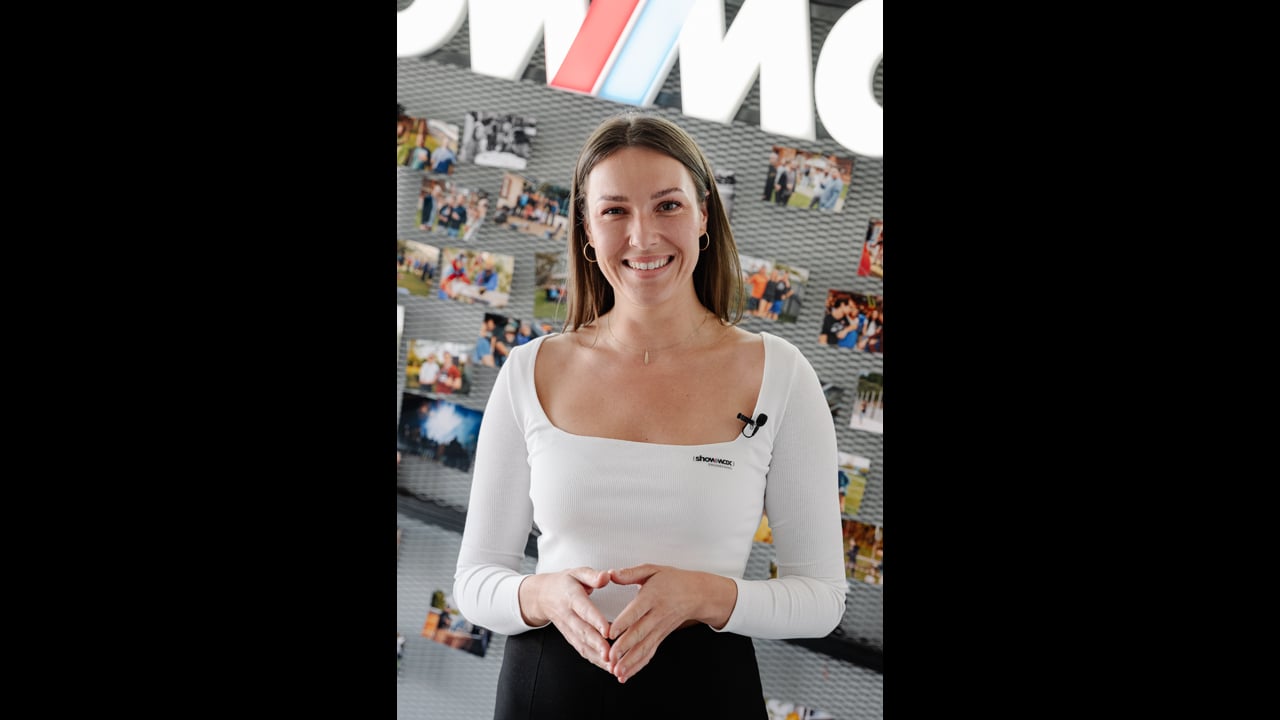 Flexible hours are already a reality in many companies in our country. Though, sometimes it's just a buzzword, they talk about it but in fact you are stuck in meetings and cannot influence your work schedule as much. I think the work-life balance is set up well here at Showmax.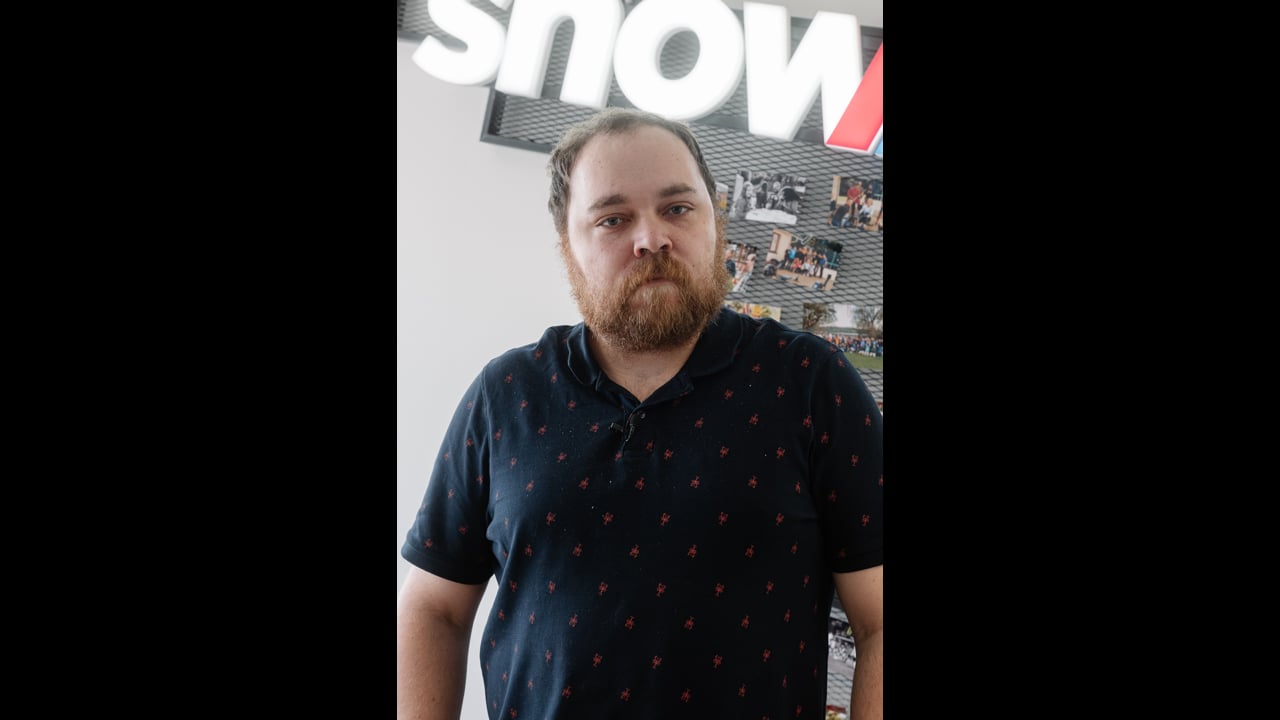 Udemy, O'Reilly and cooking classes
It's not how much you can learn, it's how much you want to learn. The moment you decide to take the plunge to learn something new, make sure there's someone beside you to help mentor you. At Showmax, the communication style is so open that all you have to do is ask a question, and you'll get an answer - someone will have the knowledge that you don't, and you'll get your answer very quickly, thanks to Slack.
Learning is a priority at Showmax as we believe that education is the key to excellent teams.
Plus, in addition to the technology learning platforms, you can also take, for example, a cooking class.
My day, your day
This is one of the educational activities we've introduced recently because we want to encourage people to innovate and to constantly come up with ideas on how to improve the product - or anything else at Showmax. If you have an idea and you feel like it would be useful and you'd like to explore it, you just make a ticket, you justify it and you commit to it. It's not uncommon for your tweak to show up on a production and to become part of the app. It's very satisfying to see that good ideas don't get dismissed out of hand The moment you create a prototype that makes sense, you move to making it an official part of the app. That way, everyone is encouraged to keep thinking and innovating - and it's the reason we're constantly improving at all levels.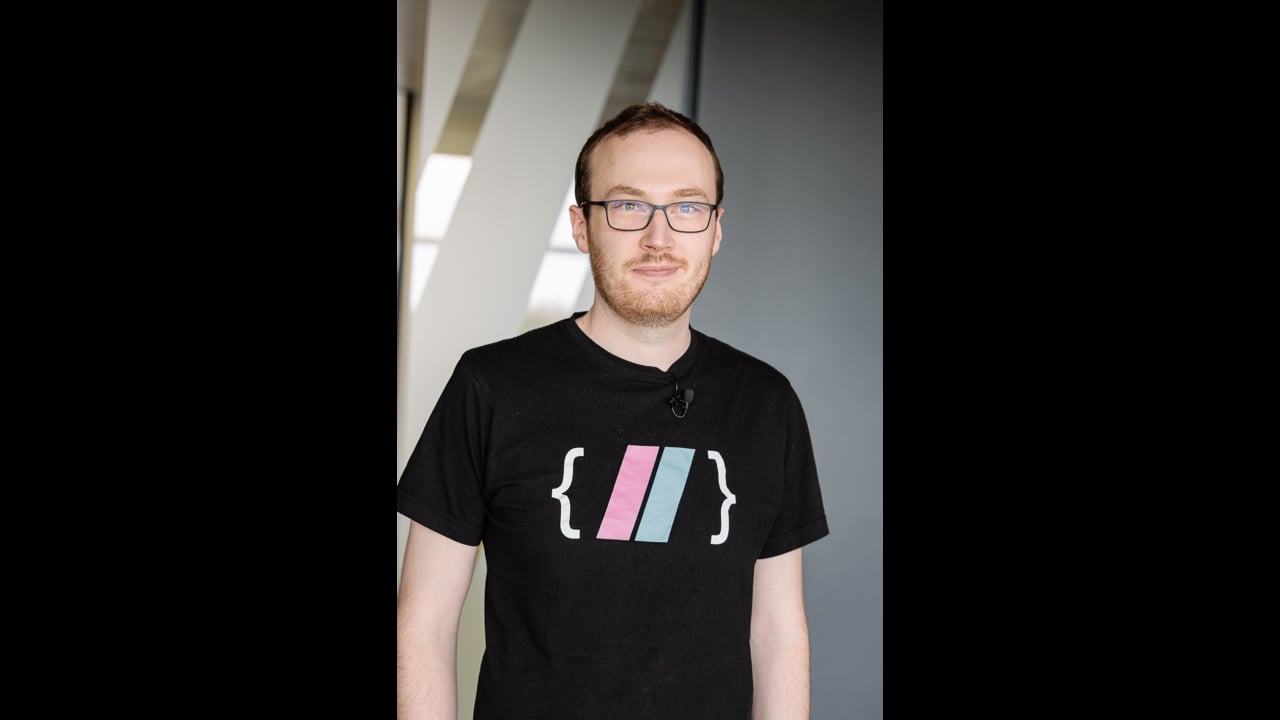 Awesome back-end
We want to motivate people to keep learning as they work. That's why we have things like our weekly book club, where we discuss a specific book that relates to our work. Most recently, we read Site Reliability by Google. We pick two chapters, someone reads and presents on those, and designs and leads that discussion. Once we've completed each book, we vote on what the next one will be.
Another example of a collaborative learning opportunity is the BE (as in, back-end) Awesome initiative. If you read an article that you think everyone will find interesting, you do a presentation for us and explain what you enjoyed about it. This happens every two weeks, and it works really well.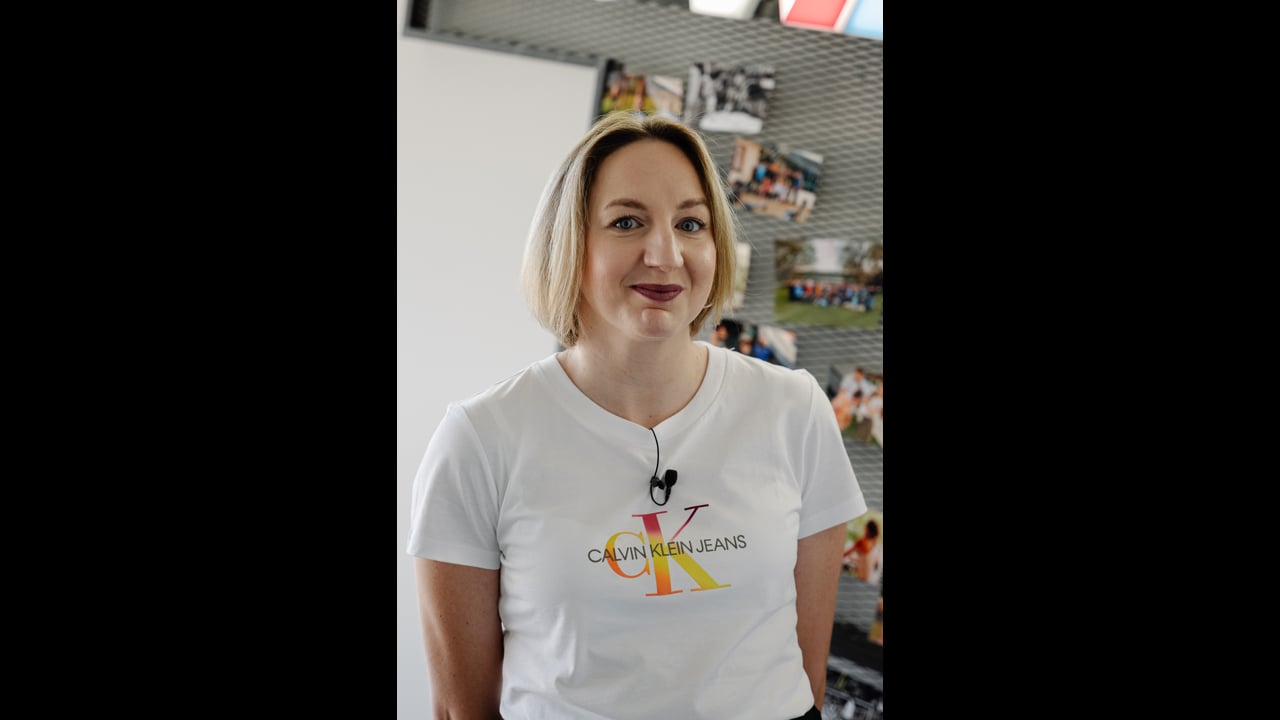 Opportunities at Showmax Engineering Prague