Open position at DUHOVKA
Future Teacher in Bilingual Montessori Elementary School
Work schedule

Full-time

Address

Nad Kajetánkou 134/9, PSČ 169 00
In all Duhovka schools we create a friendly and respectful environment that promotes student's self-esteem, autonomy, individuality and sense of education. Our Duhovka schools offer a space for the personal development of all its employees. We are an organization that grows and develops, and all, who participate in this, develop naturally with it. It requires their own desire to learn, invention and proactivity.
The bilingual Czech/English Montessori Elementary School is seeking a highly motivated and enthusiastic colleague to join our team.

Are you interested in Montessori pedagogy and want to learn further in this field?

Are you an English native speaker with professional experience in bilingual or international schools?
Have you been in the Czech Republic for a while and would you like to stay here long term?
General description:
Help the Class Teachers with students' support and learn for becoming a Teacher in the Duhovka Elementary school.
What exactly would you expect in this position?
Assist and supervise students at our elementary school and help them in classes based on the school curriculum while respecting the Montessori principles and philosophy

Support individual students in their learning, developing their English language, social and communication skills
Cooperate in tandem with the Czech and English Class Teachers
Assist Class Teachers during classes for approximately 22 students in the classroom
Actively participate in events, activities, trips, etc. organized by the Elementary School
What we need from you?
Native English speaker (from an English-speaking country)

Bachelor's degree is a minimum
Previous teaching experience for elementary school aged children preferable
Professional experience from the Czech Republic or European countries is an advantage
Interest in alternative learning styles or in the Montessori concept
Willingness for long-term cooperation and to learn further in the Montessori area
Very good general overview and knowledge of a wide variety of different subjects
Compatibility of personal values with the values of the Duhovka and Montessori philosophy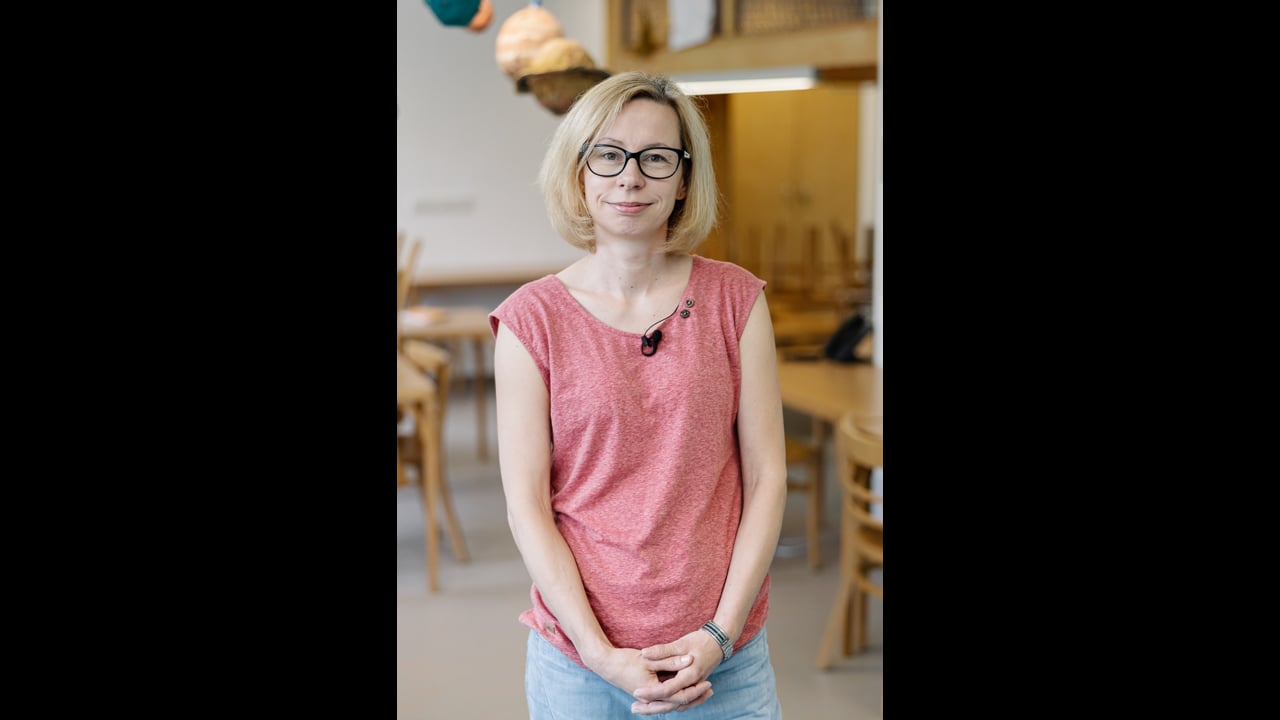 What we offer?
AMS Montessori Training and certificate paid by Duhovka

Full time employment contract, competitive salary
8 weeks of paid holidays, 12 days for further education, 4 sick days
Space for creativity and continuous professional and personal development
Pleasant working environment and cooperation within our bilingual English and Czech team
And other benefits: all meals subsidized, contribution to Czech language courses, 500 CZK monthly for purchasing leisure activities
If interested, please send your CV and motivation letter via the response form "Mám zájem o tuto příležitost" to Dominika Lázničková . We are looking forward to your answer.
In case you are not contacted within 14 days, we had to exclude you for some reasons from our selection process. Thanks for understanding.