Open position at REVOLGY
GOOGLE WORKSPACE DEPLOYMENT SPECIALIST
Work schedule

Full-time (Remote job)
Full-time · Start date January 2022 · Remote, Europe · Google Workspace
Revolgy is a leading multinational company providing digital transformation services through online collaboration tools and cloud infrastructure operating on Google Cloud Platform and Amazon Web Services. We are a premier partner of Google and Amazon. We serve over 1,500 customers around the globe.
Our team and You
The Google Workspace team is mainly focusing on delivering professional services to clients – this means especially implementation projects, technical assessments and technical consultancies. This will be approx 50 % of your job. We also help our help desk team with L2 tickets and the sales team with technical pre-sales activities. Both will be approx 25 % of your daily work.
Our team is also responsible to gather insights from the clients and provide (and cooperate on) this information to the product team, who develops new propositions for our clients. We have quite a unique flow, with strong personal relationships in the team. Working hard but also playing hard :)
Your daily activities as the Google Workspace Deployment Specialist on the team will be:
Owning technical delivery of Google Workspace implementation projects and collaboration based technologies as AppSheet, Chrome OS, Cloud Identity, Looker, Apigee, etc. Supervises client counterparty in these topics
Google Workspace transitioning/consulting/troubleshooting/support during an implementation project
Escalating customer requirements to other departments
Troubleshooting with Google Support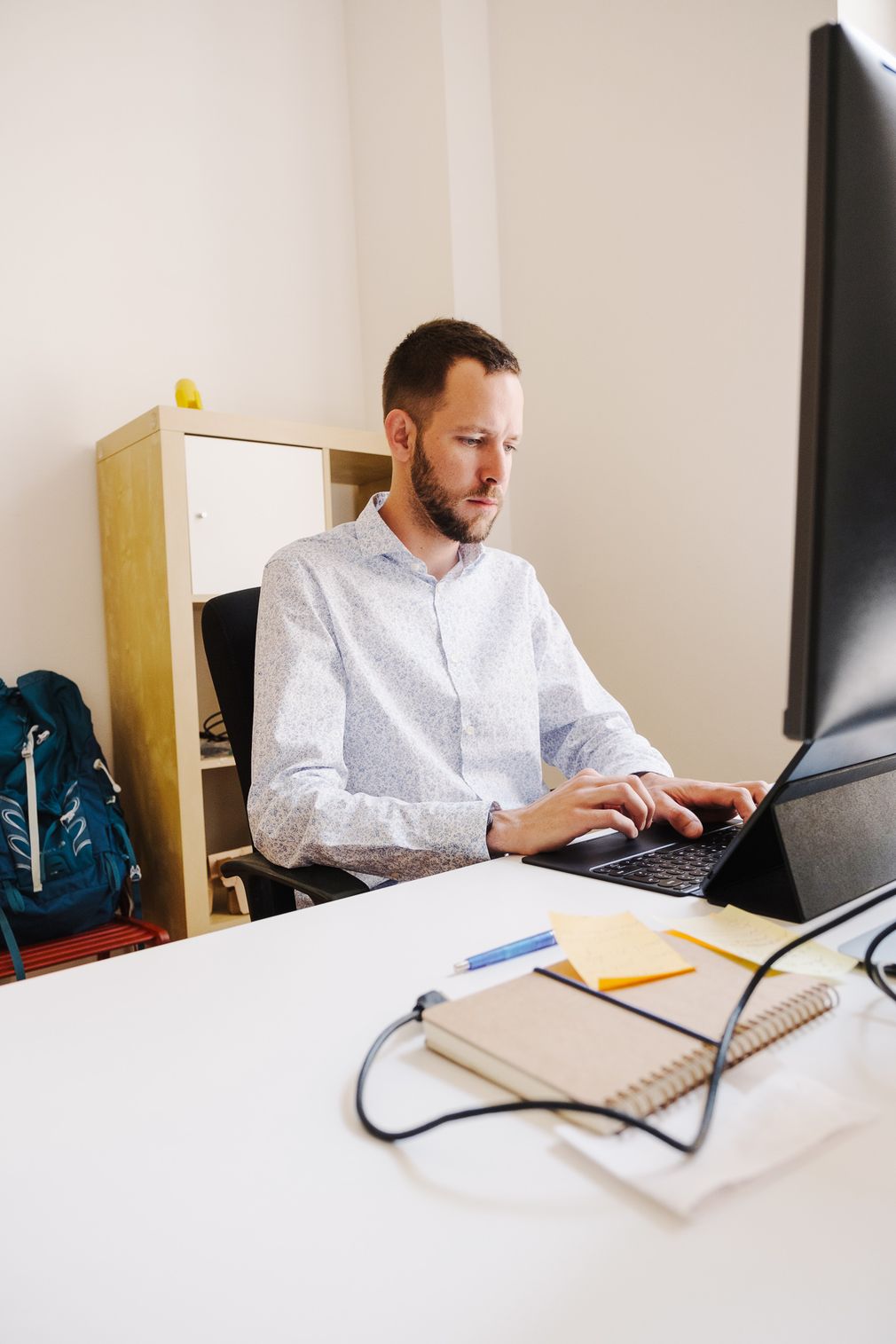 Desired background 🔥
Basic knowledge of IT systems with at least 2 years of experience such as Microsoft (Windows Client/Server, Active Directory), Networks (DNS, Web and Mail Protocols

Passion about new technologies, fan of Apple, Google, Netflix, Spotify and similar new pay-as-you-go technologies
Capability to supervise high-demanding clients as counterparty
Growth-mindset (you like to innovate and learn new things, share your knowledge with the team to achieve more)
Strong doer attitude
Fluent communication in Czech (Slovak) and English - you will use English language in your everyday work.
Are you interested?
Please fill and submit our application form. We are looking for a thoughtful professional who enables our mission and supports our culture of freedom and responsibility.
Jakub Jan, Daniel, Damien and other Revolgians
Diversity and equal opportunity are important to us. We are happy about the interest of all candidates and strive to provide feedback as quickly as possible.
Revolgy offerings 💗

Remote-first culture · 5 weeks of paid vacation · 3 sick days · Budget for your work equipment and energy costs · Multisport card or FlexiPass · Company sim card with unlimited data and mobile phone contribution · Company notebook · GallupStrengths talent DNA analysis · Fully-funded learning time · Paid training and certifications · Support of tech speakers and our own meetup · Knowledge sharing & educational programs provided by Google, AWS, and other technology partners · Company events
(The offerings differ based on the type of cooperation and location)