Open position at Tatum
Internal IT Admin
Work schedule

Full-time

Address

Křenová 479/71, 602 00 Brno
We are looking for a skilled IT Admin who will maintain our information technology systems and networks. You will perform both technical and administrative tasks to ensure functionality and efficiency of computer and telecom systems. An IT Admin must be knowledgeable in software, hardware and networks. They must be critical thinkers and problem-solvers with great attention to detail. Since end user support and teamwork are important aspects of the role, excellent communication and people skills are required.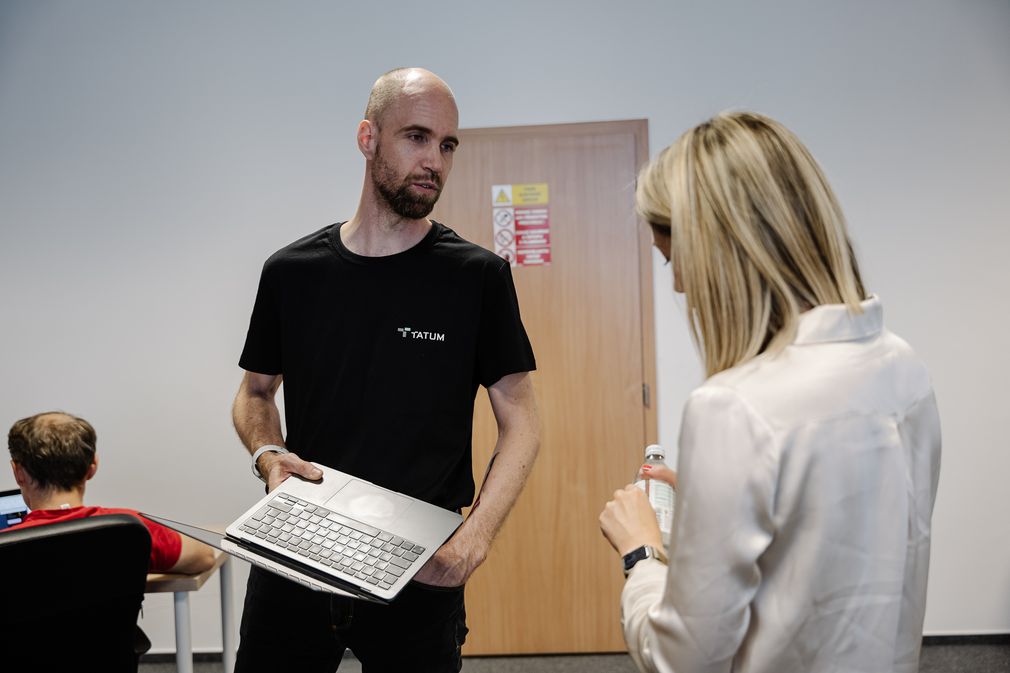 Responsibilities
Provide advice on the most suitable IT choices




Provide technical support or onboarding for our employees




Install and configure software and hardware (PCs, internal tools etc.)




Systems Administration




IT Asset Management




Access Management (Google Workspace, Notion, Slack, ClickUp, Drata, 1Password, Freshdesk and others)




Perform troubleshooting, repairs and data restoration




Performance maintenance activities (e.g. backups)




Maintain licenses and upgrade schedules




Collaborate with other professionals to maintain standards and functionality
Whenever you need anything, it's no problem to talk to anyone. It's not like you have to schedule meetings a week in advance to meet. It's the other way around. When you've got a problem, you've got 5 people extending their helping hand to you.
Requirements
Proven experience as IT Specialist or similar role




Solid knowledge of IT systems and applications ( Google Workspace, Notion, Slack, ClickUp, Drata, 1Password and others)




Knowledge of Hardware Inventory Management




Knowledge of Identity and Access Management




Ability to troubleshoot and repair issues




Strong communication and interpersonal skills




Excellent organizational and coordination abilities



Benefits
Work from anywhere - Most of our team works remotely. Nevertheless, you are also always welcome in our office in Brno




Flexible hours - Work whenever it suits your personal schedule. For most positions, we don't have any fixed hours




25 days off



Ready to hop on our fast train to the future? Become a #Tatumer! Feel free to contact us with your resume or a link to your LinkedIn profile. We would love to meet you and show you what your typical day at Tatum would look like, who we are, and how we do things.