Open position at Meiro
🚀 Lead Generation Marketing Specialist | CZE
Work schedule

Full-time

Address

Koperníkova 10, Praha
For our Czech team 🇨🇿 we are seeking a highly motivated and driven Lead Generation Marketing Specialist to join our growing team. In this role, you will be responsible for driving business opportunities through effective content marketing, business development strategies, and digital marketing techniques. The ideal candidate will have experience in B2B and B2C marketing and the ability to identify and pursue new business opportunities.
📍What can you expect from this position?
Create a pipeline of opportunities at new and existing accounts thanks to initial outreach

Staying up to date with Meiro's product development

Build relationships with key decision-makers and stakeholders

Utilize digital marketing techniques to drive brand awareness and generate leads

Monitor industry trends and developments to identify opportunities and adjust marketing strategies accordingly

Collaborate with the sales team

Identify and prospect new leads through various channels, including cold calling, networking events, industry conferences, LinkedIn, emails;

Conduct market research and competitive analysis to identify potential sales opportunities and target customers

Develop content marketing strategies to promote our products/services
🔧 Your regular day might look like this
The day starts with e-mails, Slack messages, and sync calls with the internal team (some of us work remotely)

Communication with prospects and existing contacts will be a big part of your daily routine

From the beginning, you'd be part of business calls and meetings to learn about our product CDP from the experts

You will sort out priorities within the team for the next days/weeks

Soon you'd be able to handle demo calls and learn all technical aspects of CDP

👩🏻‍💻 What do we expect from you?
Proficiency in conducting market research to identify potential leads, understand customer needs, and evaluate competitor landscapes
Experience in managing and leveraging customer relationship management (CRM) systems or lead generation platforms to capture, organize, and analyze lead data effectively
Knowledge of content marketing principles and the ability to create engaging and valuable content (e.g., blog posts, whitepapers, case studies, eBooks) that attracts and nurtures leads
Understanding of social media platforms (e.g., LinkedIn, Twitter) and the ability to leverage them effectively for lead generation, including creating and optimizing profiles, engaging with target audiences, and running paid social media campaigns
Skill in developing lead nurturing workflows and tactics, utilizing marketing automation tools, and implementing conversion optimization strategies to move leads through the sales funnel
Proficiency in using analytics tools (e.g., Google Analytics) to measure lead generation performance, track key metrics, and provide insightful reports to guide decision-making and improve ROI
Experience in business development / sales and digital / content marketing
Excellent communication and interpersonal skills
Self-motivated and results-oriented, with the ability to work independently and as part of a team
Up-to-date knowledge of industry trends, digital marketing techniques, and emerging technologies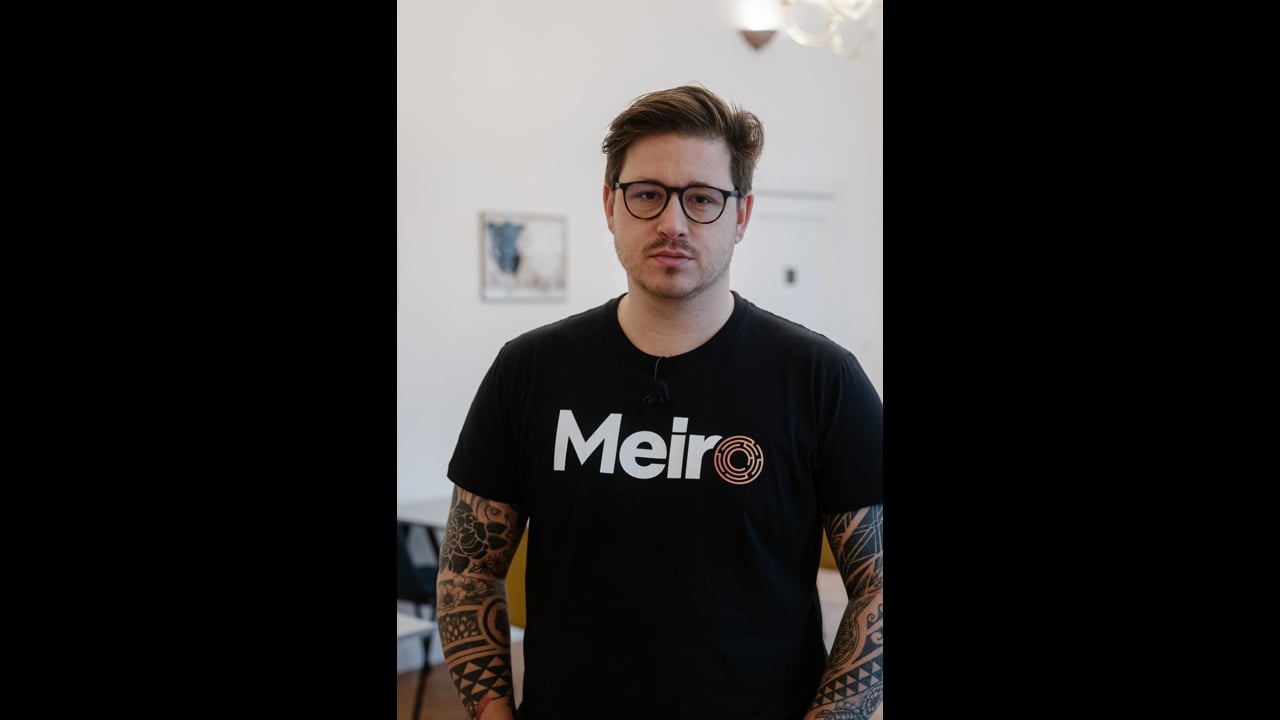 🤝 What do we offer
Work in a team of really smart people that keep you on your toes

Flexible job, but you can use our office in Impact Hub in Brno or Prague

Rapid career growth, self-realization, and education

The international environment of our company & clients you'd be working with

A good financial compensation based on your skills and experience
An opportunity to reach the real business innovation
If you like this position, don't be shy to try it! Tell us about your previous projects, send us your CV or Linkedin profile at work@meiro.io.