Open position at Meiro
🚀 Sales Executive | CZE / EU
Work schedule

Full-time

Address

Koperníkova 10, Praha
For our Czech team, we are looking for a Sales Executive who will help to maintain our partnerships and will be responsible for generating new business from end-to-end dealing with opportunities from prospecting through to closing.
Job is closed for applications
📍What can you expect from this position?
You'd be driving our partner network in the Czech Republic and help to grow it across Europe, creating win-win relationships that deliver value both to Meiro as well as to our partners

You'd be an active part of our sales process from lead generation, through scoping, up until business review with active clients

With many business processes, you will have a chance to design the process, propose valid KPIs and business strategy
🔧 Your regular day might look like this
The day starts with e-mails, Slack messages, and sync calls with the internal team (most of us work remotely)

You will sort out priorities within the team for the next days/weeks

From the beginning, you'd be part of business calls and meetings to learn about our product CDP from the experts

Communication with prospects and existing contacts will be a big part of your daily routine

You'd demo the product for clients and learn all technical aspects of CDP

You will be in touch with our partners in European markets organizing, training, motivating them, and helping them sell and expand their market presence
👩🏻‍💻 What do we expect from a sales executive?
Proactive sales drive through the whole sales cycle

Possess presentation skills in addition to being adept at relationship-building, negotiation, and communication

We have a very diverse team and you have to be comfortable communicating not only in Czech but also in English on a business level

Being able to work independently towards goals, executing agreed strategy

Active participation in building our sales process and partner management process striving for a continuous improvement

Ability to learn our product to a level necessary to design a solution in dialogue with a prospective client, interest in marketing and data technologies, ideally experience with both.

Experience with CRM systems and communication tools

We want you to be able to grab the mic at our event, lead the presentation, and not be afraid to ask questions

Your key deliverables will be the number of active partners across Europe, the number of active, qualified leads gained directly and through partners, and the number of contracts signed

You have a good understanding of the marketing tech & advertising technology landscape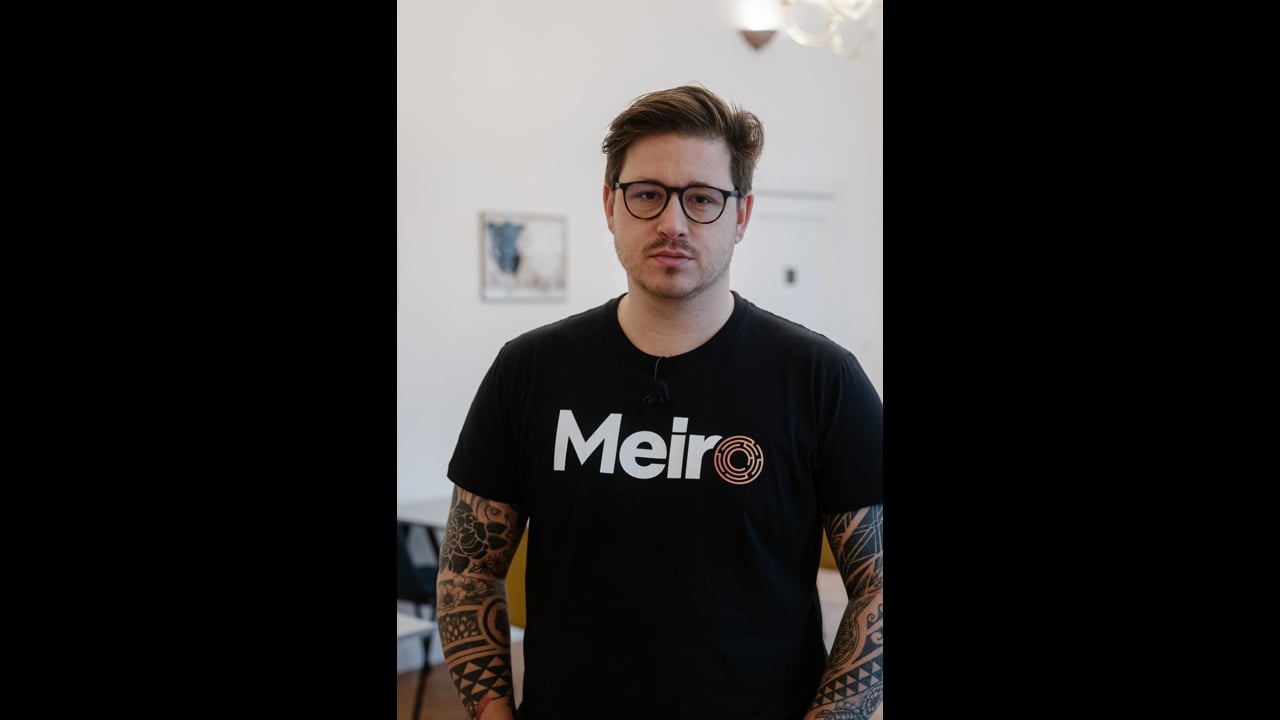 🤝 What do we offer
Work in a team of really smart people that keep you on your toes

Flexible job, but you can use our office in Impact Hub in Brno or Prague

Rapid career growth, self-realization, and education

The international environment of our company & clients you'd be working with

A good financial compensation based on your skills and experience
An opportunity to reach the real business innovation
If you like this position, don't be shy to try it! Tell us about your previous projects, send us your CV or Linkedin profile at work@meiro.io.
Job is closed for applications