Python Developer - Video Encoding
Showmax is one of the largest and most successful subscription video on demand services serving sub-Saharan Africa. Showmax apps are available for smart TVs, smartphones, tablets, computers, media players and gaming consoles. The engineering team has the unique challenge of supplying shows from Hollywood's biggest studios, local African productions, and live sports from around the world to consumers in developing economies - all without compromising quality.
About the team, position & role
The Encoding Team is under the Media Engineering department, where we work together with the Content Delivery Team on encoding and delivering content to the customers. The Encoding team is mainly responsible for these two domains:
video/audio encoding pipelines processing Live and VoD content to be playable on all supported devices from smartphones to smart TVs. Our VoD encoding farm in Germany is utilizing hundreds of CPU cores by Python and FFmpeg and is capable of encoding a movie in tens of minutes. For live streaming we use dedicated on-premise AWS Elementals encoders in two data centres in Johannesburg, South Africa.
servers with Unified Origin packaging and encrypting content so that content is streamable with compliant DRM protection.
To get this, the team needs to
study codec implementations like HEVC, AV1 or HE-AAC and look for an optimal set up of encoding tools to improve quality and speed.
experiment with different content based encoding approaches such as per-title or per-scene encoding and implement results/improvements.
suggest and collect various playback's metrics to measure impact of encoding changes on the quality of experience.
work closely with other teams. From the Content Delivery team you will find out that to transfer data to Africa is sometimes a pain as only two cables are connecting Europe and Africa. The Analytics team will provide you user experience metrics like buffering events so that you can evaluate your improvements. Cooperation with front-end teams is inevitable to provide successful playback to our customers.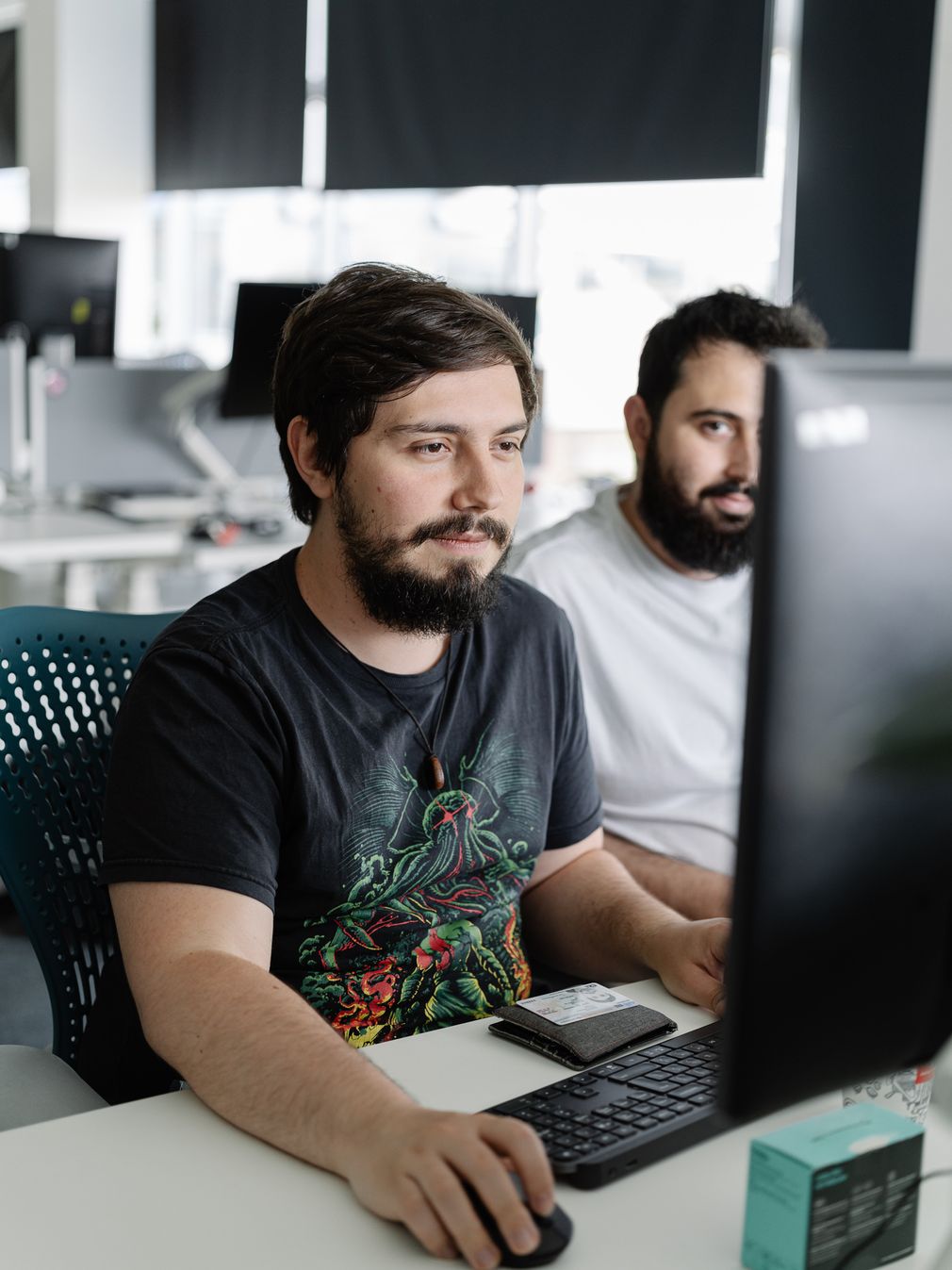 Who are we looking for
be proficient in software development, good coding skills in some of the modern programming languages, especially Python.
have some experience with multimedia tools such as FFmpeg, AWS Media Services or Unified Origin, and/or understanding of audio or video compression, processing, and packaging.
have a strong sense of personal responsibility for your work and for its overall impact on the user experience, reliability, performance, and monitoring.
have a solid knowledge of English, spoken and written. Every day you need to be able to express yourself in spoken or written form easily. English is the primary language for task tracking, documentation, and at meetings with our multicultural colleagues.
Working on the technology of video-on-demand is a unique challenge. You'll never get tired of it because there's always something to do, and you'll have a great time.
It's a plus if you
understand differences between acronyms like DASH, HLS, and SmoothStreaming or AVC, HEVC, and AV1.
It also implies you should be comfortable diving into situations for which you can't easily find the answer on Google.
have some knowledge of DRM protection systems such as Widevine, FairPlay, or PlayReady.
have any experience with any part of our tech stack: Python, FFmpeg, AWS Elementals, Unified Origin, PostgreSQL, Linux, Docker, Prometheus, Alertmanager, Kibana.
The best of the backlog may be waiting just for you
Deep dive into Quality of Experience
Migration to AWS Media Services
Enhancing DRM protection (multi-DRM and multiple key setup)
Premium features like 4K/HDR, etc.
We don't expect you will check every box. We want people who are willing and able to learn new things and ready to roll-up their sleeves to get things done.
What you'll get in return?
25 days of holidays
5 sick days
Annual bonus based on performance
Fully remote work possible
Equipment that you prefer - Lenovo or Apple laptop, monitors, etc.
Meal vouchers, MultiSport card
Education - internal knowledge sharing, conferences, online courses, time allocation for learning purposes
Ergonomic workspace, good coffee and snacks in the office