Showmax is one of the largest and most successful subscription video on demand services serving sub-Saharan Africa. Showmax apps are available for smart TVs, smartphones, tablets, computers, media players and gaming consoles. The engineering team has the unique challenge of supplying shows from Hollywood's biggest studios, local African productions, and live sports from around the world to consumers in developing economies - all without compromising quality.
A bit about the team
As a member of the R&D team, you would be responsible for helping to design and implement future foundations on our stack, as well as helping to optimize what we already have. The work is important, definitely not boring, and you get to do many different things. Our team has a fairly large amount of autonomy and we can (to a reasonable degree) pick what we work on. However, that comes with a lot of personal responsibility and it is not for everyone. We are also trying hard to evaluate new/existing technologies on their actual merits and avoid hype-driven development.
Examples of things that the R&D team was responsible for recently:
Proof of concept of new generation of platform on AWS / Kubernetes with heavy emphasis on autoscaling.
Migration of Showmax to the aforementioned platform. Including onboarding of Showmax engineering and coordinating the whole circus.
Monitoring overhaul on our backend services and on-call approach.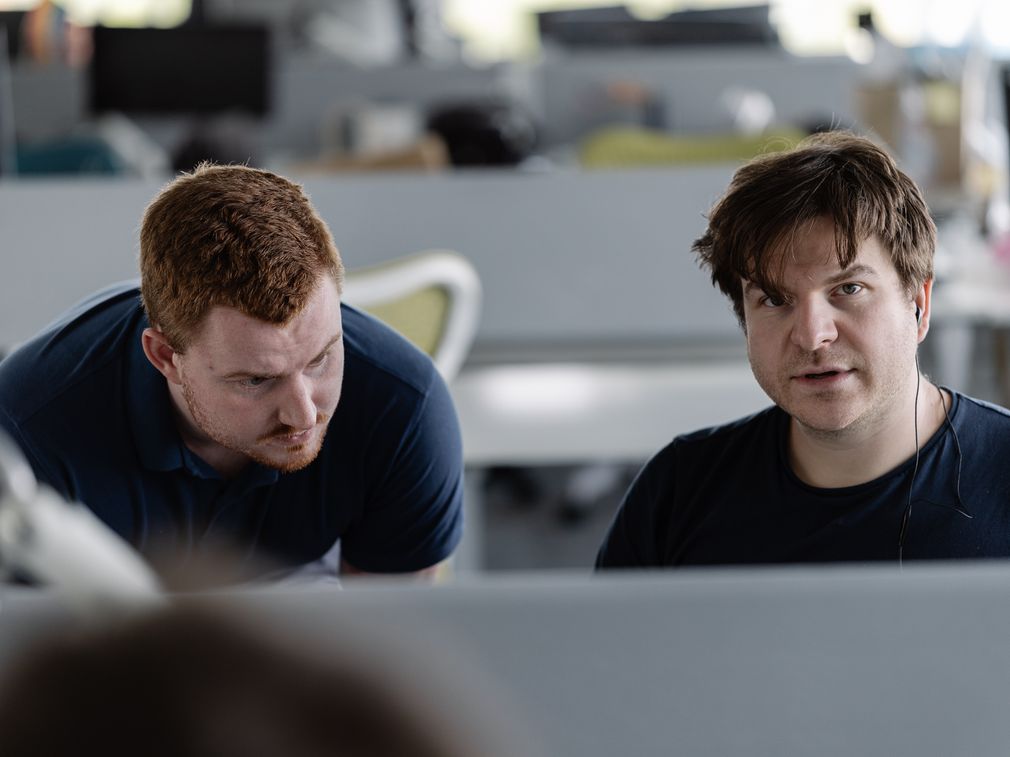 We are looking for someone who has the following
Passion for the job and care for the results
While sounding bit like corporate-speak, we actually are quite proud of the work we do within the constraints of reality. We care. Sometimes too much. You should too.
'Get shit done' attitude
We need to deliver, but it still needs to work and be correct.
Knowledge of Linux
All our things run on Linux. You don't have to be a kernel developer, but you need to be able to at least use it.
Knowledge of AWS
Well, we are running in there, so this one is obvious. We are trying to avoid vendor lock-in, so specialized knowledge about obscure AWS products are not required, but it would be nice if you knew what IAM or security group are.
Knowledge of terraform/terragrunt
We manage our infrastructure using these, so knowing them would be handy.
You don't have to check all (or even a majority) of the boxes, we are fairly open to learning on the job (we all do it as well), but to be frank, the less boxes you check, the bigger promise for the future you have to show.
Regarding the human aspect, I think you would find R&D to be a fairly easy-going team with a great (albeit a bit cynical) sense of humor. And Showmax is a nice place to work at.
Students are fine as well, but we would prefer full-time. So consider if you can manage that and school at the same time
What you'll get in return?
25 days of holidays
5 sick days
Annual bonus based on performance
Fully remote work possible
Equipment that you prefer - Lenovo or Apple laptop, monitors, etc.
Meal vouchers, MultiSport card
Education - internal knowledge sharing, conferences, online courses, time allocation for learning purposes
Ergonomic workspace, good coffee and snacks in the office