NN IT HUB Prague
The NN IT Hub began to take shape more than 12 years ago, when Ronald Lipták and his colleagues in Romania started building regional IT for part of the NN Group. At that time, it had a data centre in Prague. When the reorganization came in 2010, most of the team moved to Prague. This was the basis of the Prague NN IT Hub. The focus and scope of the team has expanded to include IT support for the entire NN group in 18 countries, specializing in cybersecurity and implementing enterprise systems that are adapted globally. Thus began a very interesting journey. Today, NN IT Hub is a modern technology partner for the entire NN Group. Here you will find more than 200 professionals working in areas ranging from cybersecurity, in-house development and application management, data science and AI, cloud and network engineering, identity and access management, to data center and application monitoring and global service desk. All this for our main customer, the Dutch insurance company NN Group, and other business units in other countries. NN IT Hub is a very unique IT environment on the Czech market in terms of its technological scope, detail and setup.
BUILD FOR THE FUTURE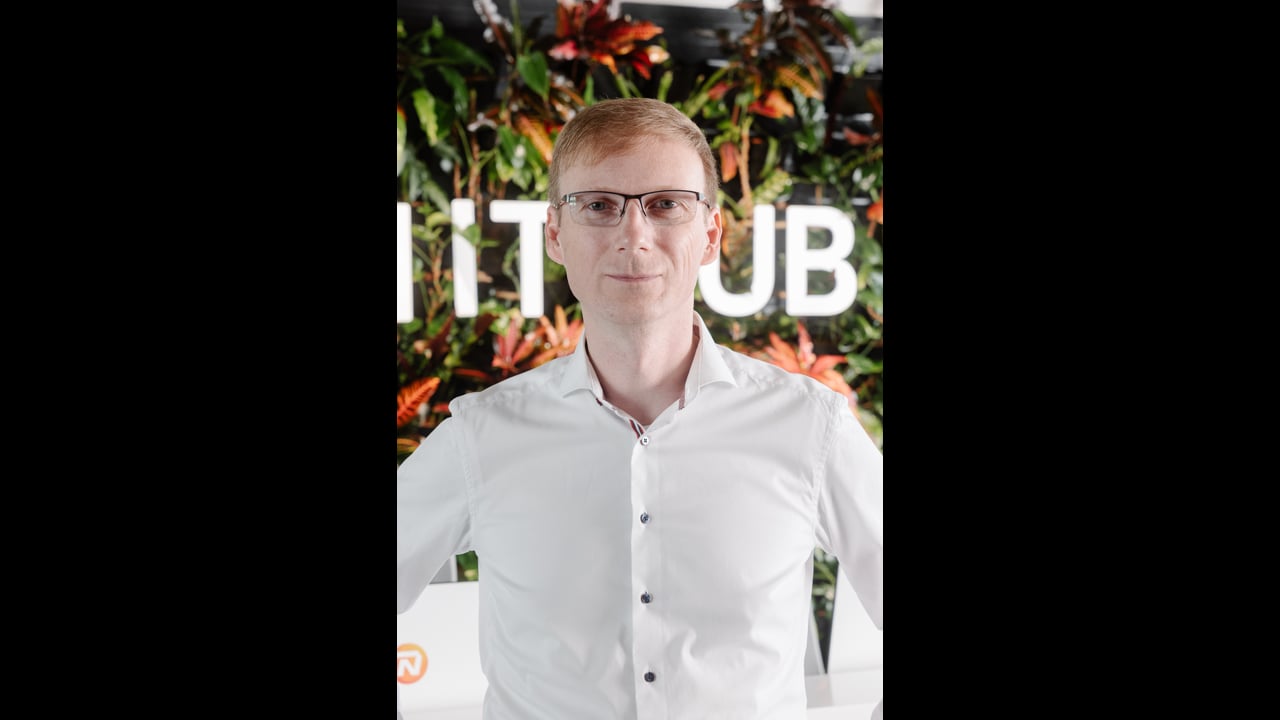 Sustainability Strategy
We have chosen to build the NN IT Hub so that we have the ability to continuously develop it. Our strategy is to create a sustainable company in an IT world that is changing every day before our eyes. This means building it on detail, thinking things through, and attending to the whole IT context with plenty of flexibility. NN IT Hub is very well built: this is evident from our environment, the product portfolio, and carefully recruited people. NN IT Hub's culture is characterized by a balance between the advantages of a large multinational group, and a start-up mindset where we are constantly trying to challenge the status quo. We place a strong emphasis on the autonomy of small teams that can work in an agile way. This is because they are made up of individuals who trust each other and maintain a high level of personal responsibility. As a result, at NN IT Hub you will find people with excellent expertise, working with state-of-the-art technology and in a great atmosphere where teams and individuals can realise their potential.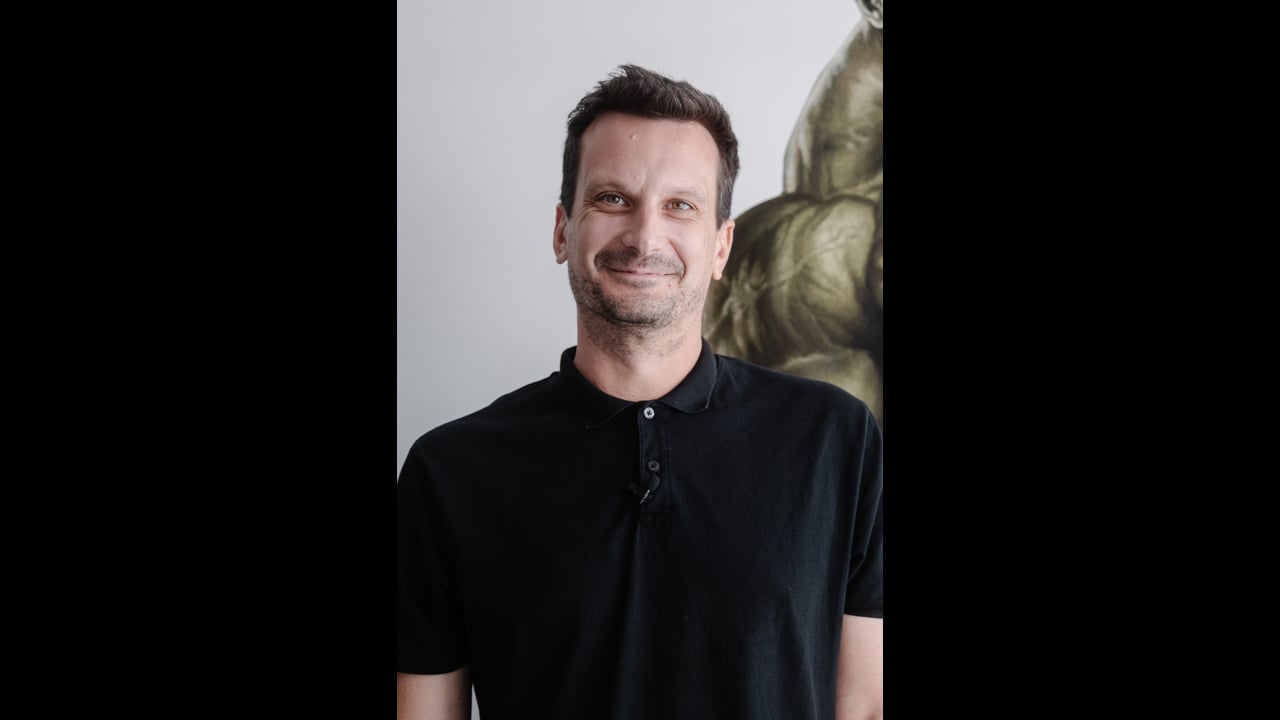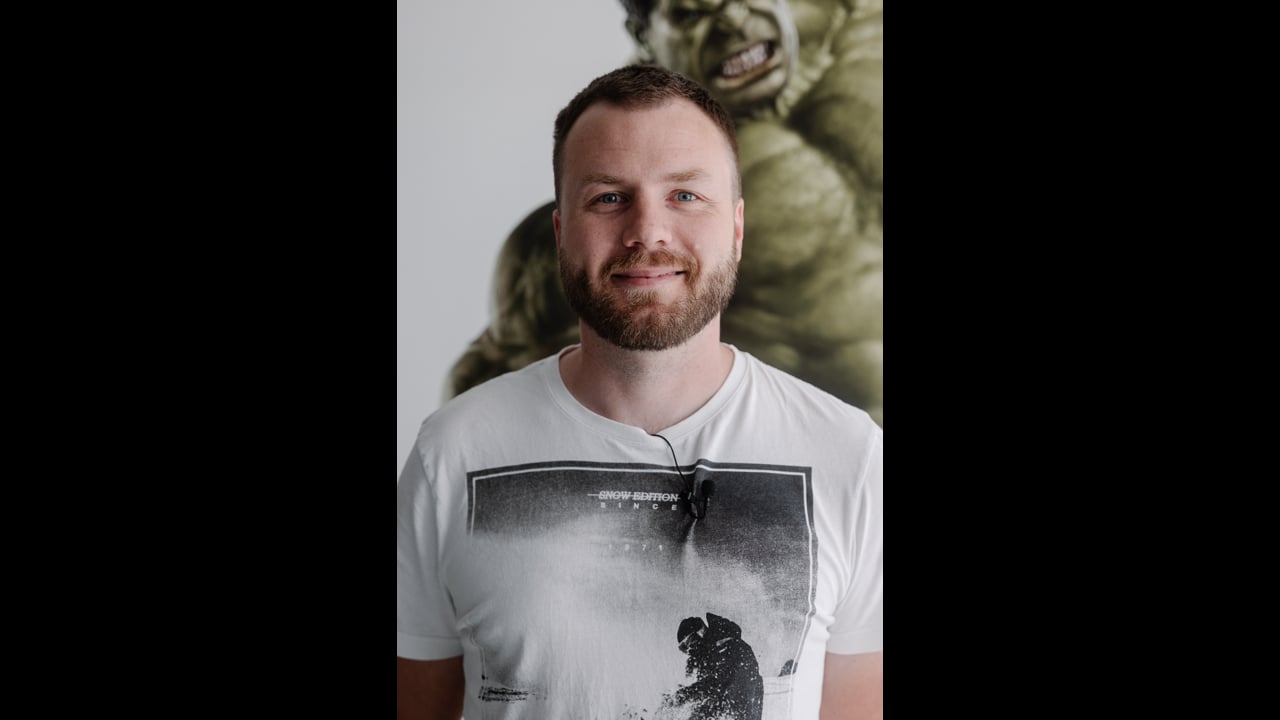 Defenders and strikers
Our vision in cybersecurity is to deliver the highest possible level of service. This is mainly possible thanks to people who are passionate about the subject and have the freedom to focus only on technology and not corporate bureaucracy. Few people probably know that we have a very robust SOC team.
Its quality is regularly tested by the equally top-notch Offensive Security team. They are primarily ethical hackers who are inquisitive and enjoy testing the latest technologies. They like to take things apart, break things, and their job is to expose any loophole so that the SOC can close it right away.
Our teams are also recognized internationally, which is very interesting not only in terms of the content of the topics but also the projects. And what we can really guarantee is that our common goal is to always be on the tech edge and, most importantly, always on the side of good. :)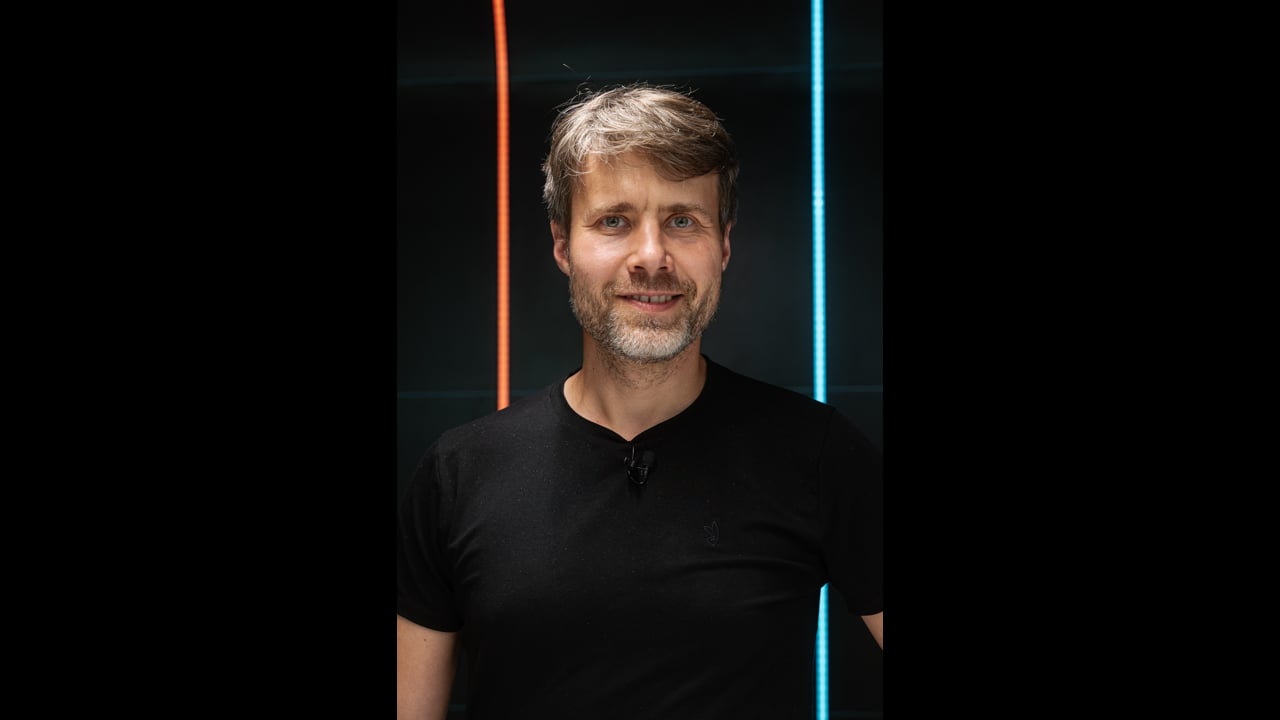 It doesn't matter if you're a punk or Bart Simpson. What we love is cyber
And that's why we do cyber cool things. We can afford to say that because the singularity of the NN IT Hub environment hinges upon unique people with the perfect background to develop their potential and ingenuity. On the one hand they are top professionals, and on the other, they are individuals with similar values and collaborative dispositions. We are actually still a smaller company, which means most of our fellow employees we know and see regularly. We tackle very interesting projects and incredible challenges together, and are encouraged to question the status quo and choose novel paths. Teams have a great deal of autonomy. Each team works in its own way and at its own pace. Our basic rule is that our work must be of 100% quality, which is guaranteed by good leaders who decide a lot of things democratically with their teams and amongst themselves.

YOU'LL FIND FRIENDSHIP, COURAGE AND TRUST BETWEEN PEOPLE
What inspires me most about the NNI Salesforce Programme is the daily collaboration with talented colleagues across Europe, the work with modern technologies and approaches and ability to really influence a meaningful strategical project.
We work with the latest technologies - the top of the technologies that appear on the market. And we're not a company that takes years to deploy. We're connected to the Dutch National Bank, and when something new comes out, we have to update it right away to stay up to date.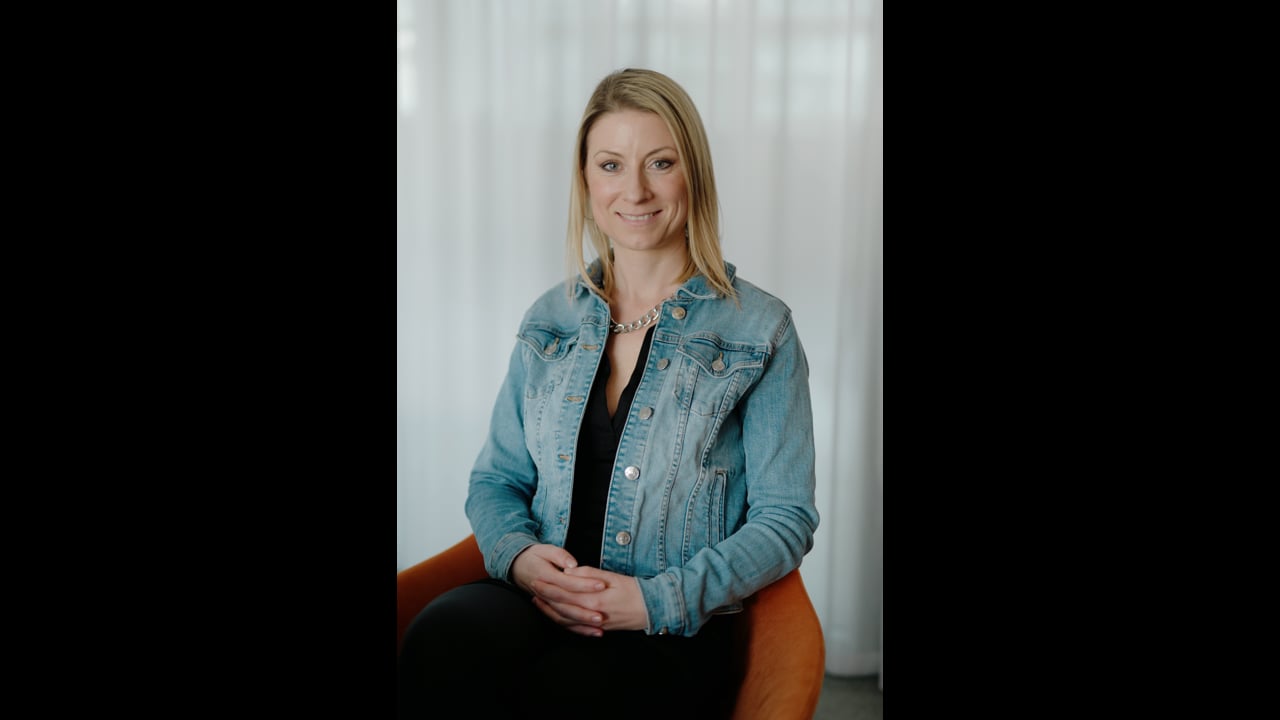 Multicultural world
We are convinced that today's world needs much more diversity, much more plurality of opinion, and many more points of view on individual topics. That is why we promote individuality, that is why we promote uniqueness, and that is why we promote confident diversity. We want the people we work with to be confident and to be themselves. That's why taking a diverse approach helps us perfectly. Today you'll find colleagues from over 21 countries; each team has a fairly high percentage of expats. You will meet coworkers from India, Ukraine, Germany, Mexico, Brazil, Italy and other countries. We find that absolutely great, not only because we often connect with customers in those locations, but also because colleagues from different countries enrich us and broaden our horizons. One instance of this could be when they cook their national dish at an online Christmas party.
The cybersecurity market is already extremely saturated and I am pleased that of the three people a year who leave, they either go to foreign projects or want a management role. Otherwise, we have absolutely minimal turnover.
I base everything I do on human values. Our values Care, Clear and Commit have always been close to my heart.
An environment where we don't miss anything
Another thing that you will appreciate very much if you already have some work experience from elsewhere is an absolutely functional environment. We are fortunate to have spacious, modern offices and great internal communication, which proved extremely beneficial during the Covid-19 pandemic. For example, we had government measures translated for our people even before the official translation was released to the public. Moreover, our specialist Veronica handles everything to a tee, from setting up the online Christmas party to ensuring we have everything we need for work. Let's face it: when you have a functional environment and are surrounded by efficient people, it's very refreshing. That way, you can just focus on your tasks. A huge thank you to everyone who contributes to this great comfort!
A second family for many of us
It's strange, and probably not many people would expect us to be able to use the term "family" to describe a global group like NN. If we did, few would believe it. But if you talk to people across IT Hub, you'll find that our sustaining a high level of autonomy and trust around individuals really gives people the feeling of a "family atmosphere". Our employees embrace this characteristic without a second thought, because they simply consider their team and colleagues as a second family.
We're running memes. All you have to do is stand in Town Hall, get your picture taken, and it's on. I think last time it was Juraj behind the DJ desk :) I think there's a great humour here and it's because we're more like friends and we can let it happen to each other.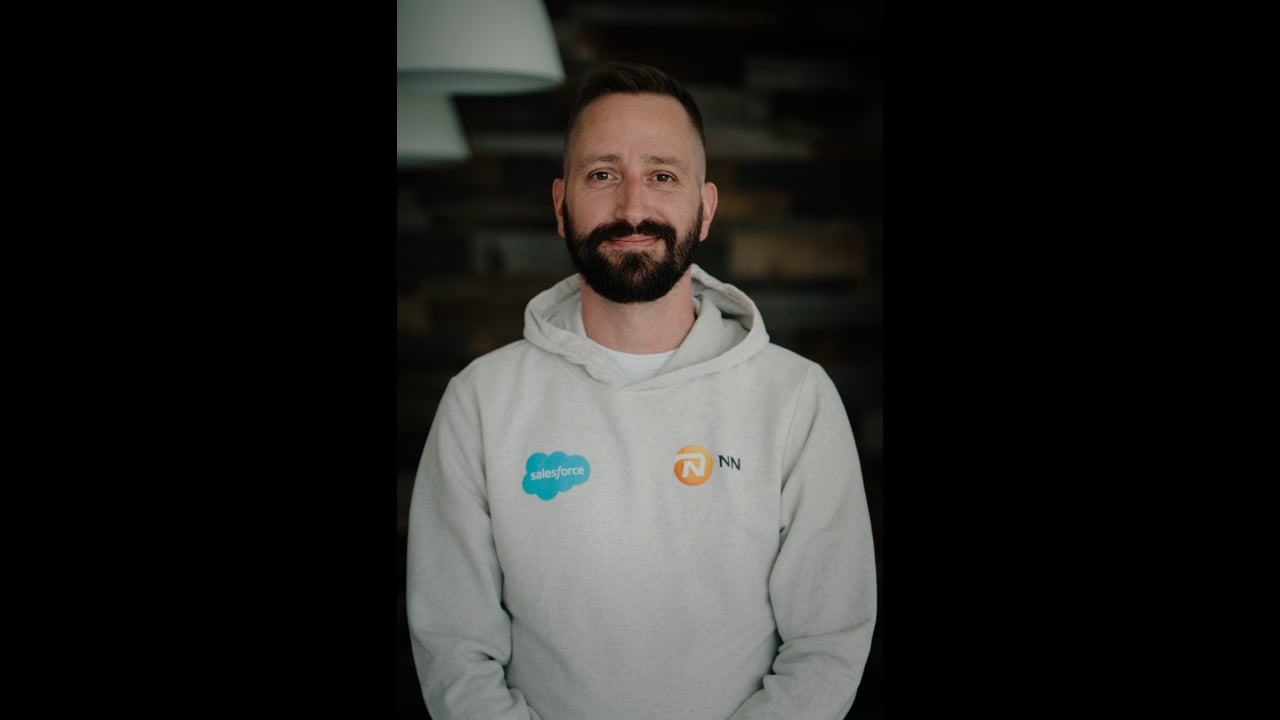 The NN Group has had this value from the very beginning, because the quality of the brand was built on high-quality customer care and has always gone hand in hand with the care of the employees. At NN IT Hub, concern for people is a fundamental principle on which we build. Because of this, we are not afraid to say that friendship is more important to us than hierarchy.
The emphasis on information and the way people are involved in decision-making is certainly one of the main reasons why many of us feel comfortable in the NN IT Hub environment.
Commitment and responsibility. We are all aware of our obligations to our customers, to our parent company and, most importantly, to each other. We want to rely on each other because it makes everything easier.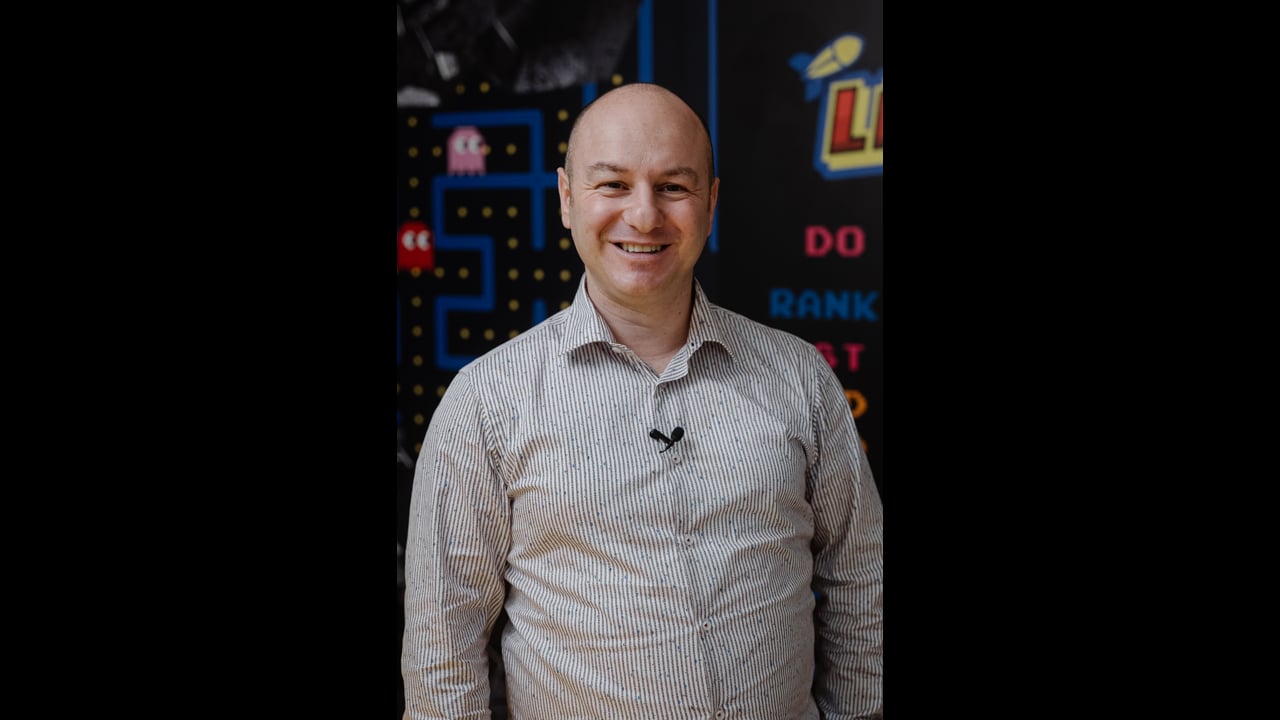 NO LIMITS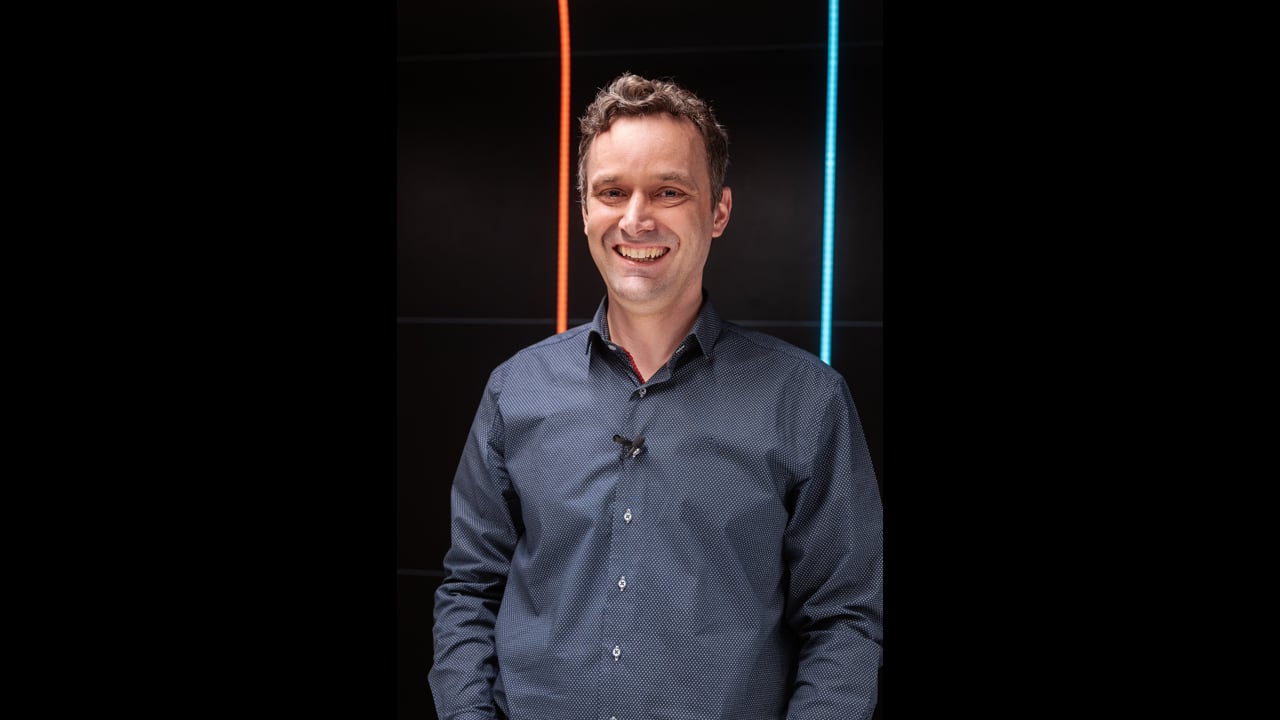 Constant development and learning
The reason why we have a very firmly defined place in NN's global structure is because our level of service, as well as our knowledge and experience. Therefore, the complexity of the operations and projects we are able to handle is second to none. This is no coincidence; on the contrary, we deliberately invest in the development and training of our people. We have a generous budget for any training activities and projects. We are able to certify our people to the latest technology and standards. We can be at any world conference if it makes sense to us. We have no limits when it comes to development and learning opportunities, which makes us a respected partner not only within the group. NN IT Hub is a place where you grow up very quickly. That is our goal and we are happy that we are succeeding.
Beyond the 3 horizons
The term "Horizon 3" refers to the long-term strategy of companies in the horizon of 5 to 12 years, as well as to projects that have no real business use from today's perspective, but at the same time could potentially bring significant value in the future. Most companies are not involved in such projects. It is expensive and brings nothing to current business except at the research level. But if you want to be a technology leader and set the standard (and that's what we want in the digital insurance industry!), then you have to pursue these fringe trends. Because if you don't focus on them, someone else will successfully implement them first. We are glad that we have the green light here to pursue such projects with our time, resources and attention.
Tops in the field
Our market setup is such that we don't need to advertise ourselves in any way, since it is unnecessary for us to obtain new clients. That's why the world outside our bubble doesn't really know that they could be sitting side by side with the best in cybersecurity, math, data, statistics, etc. These are the people who have a name in their fields, and from whom learning is the biggest benefit. We've got a fantastic and very pumped up SOC, not to mention a bunch of ethical hackers. In terms of security, we're into very specialized "cutting edge" technologies. You'll find a very intelligent environment and plenty of challenges at NN IT Hub. We believe that we can set up challenging projects and career development in a meaningful direction for smart people.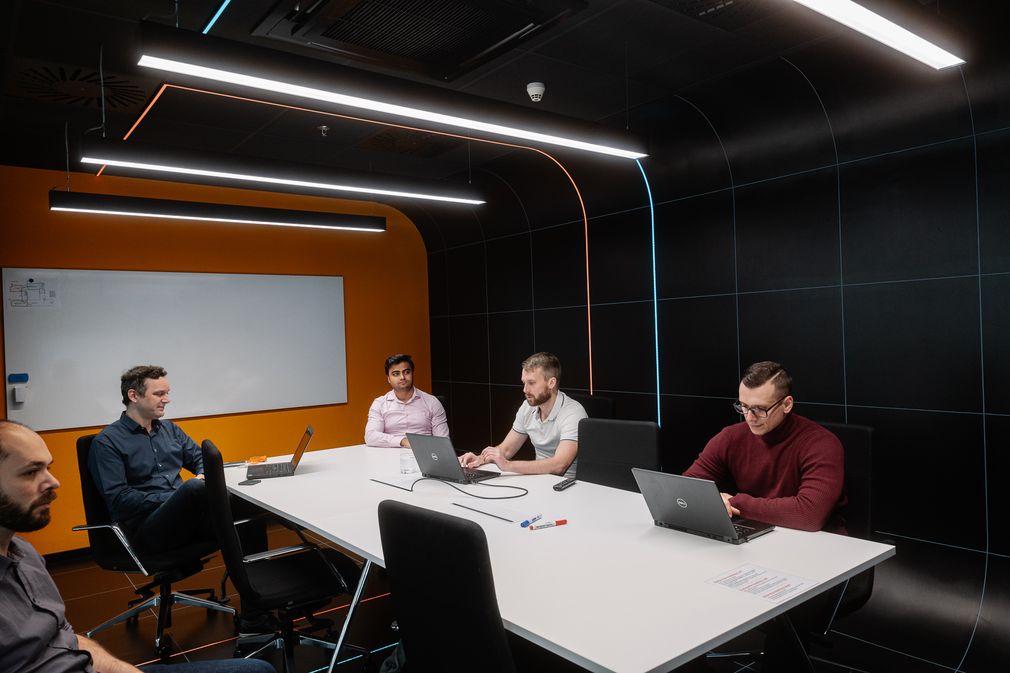 WE BUILD ON THE SMALLEST DETAILS. THAT'S HOW WE DIFFER IN THE MARKETPLACE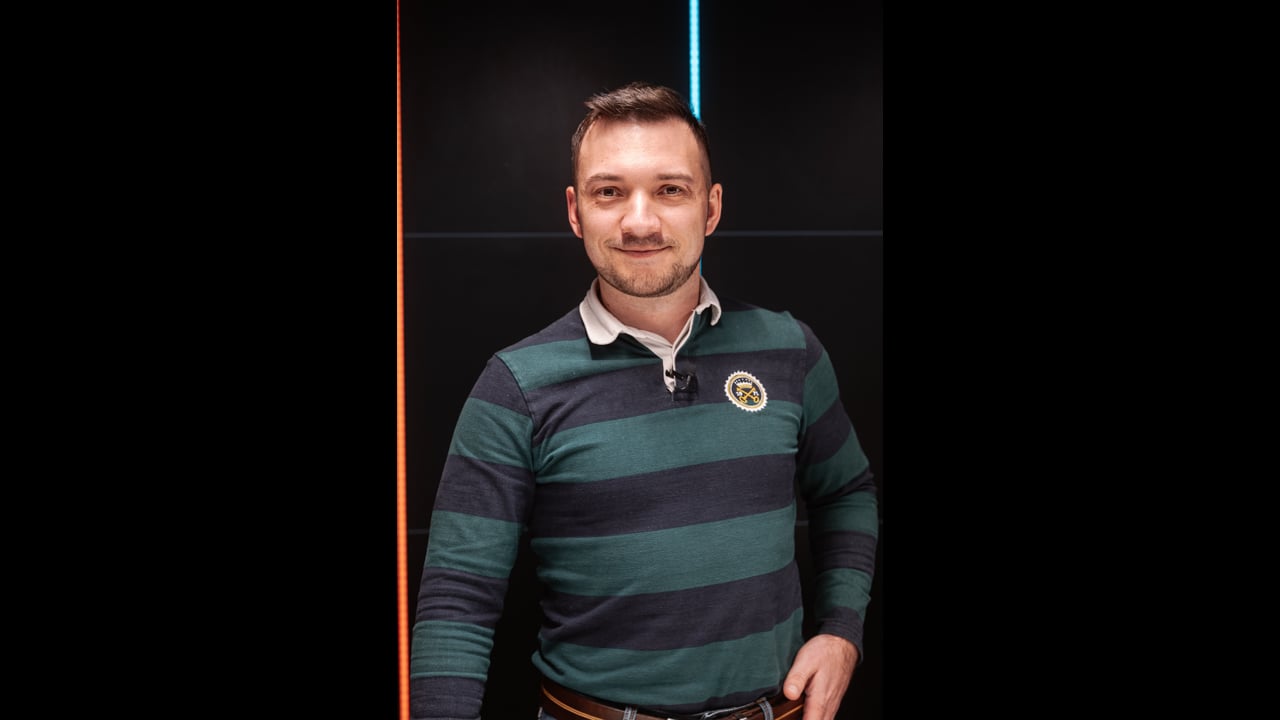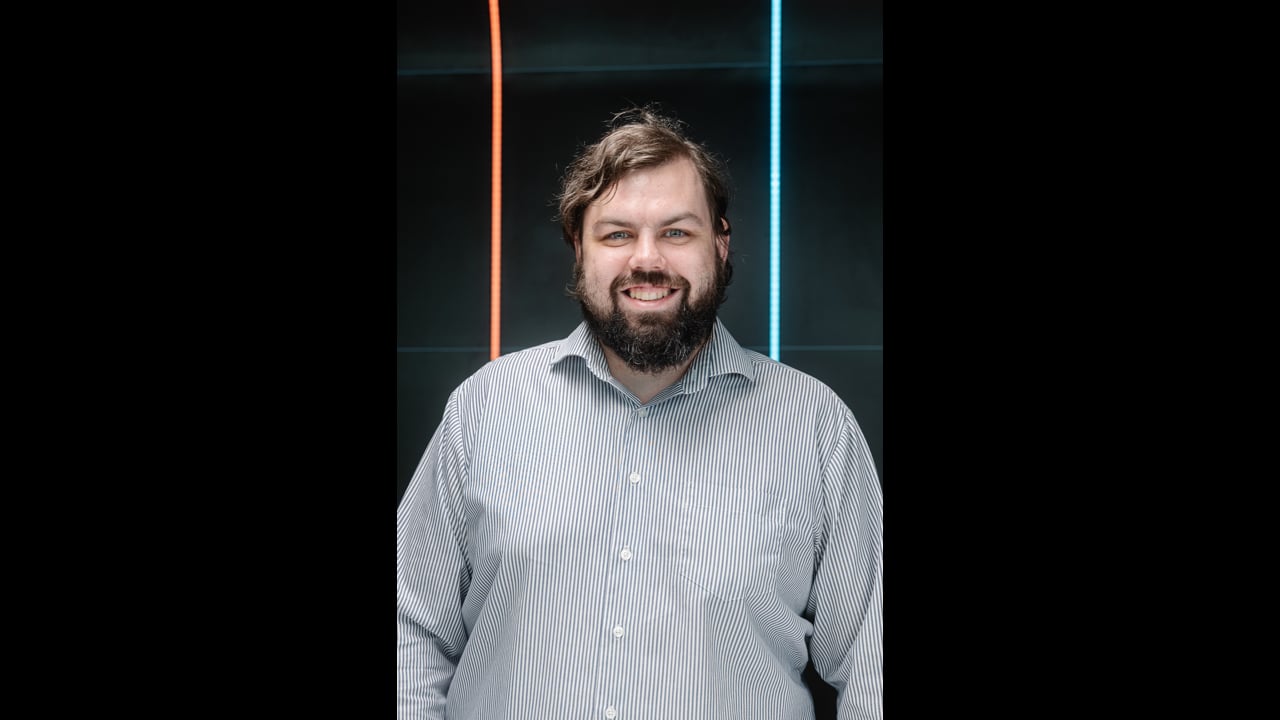 CULTURE OF PERSONAL RESPONSIBILITY
High quality leadership
A very open management style and small, competent teams who define their own strategy result in a situation where you won't find anyone waiting to be assigned a task defined by their success or failure. People here have a great deal of autonomy and are absolutely responsible for their own commitments. Team leaders try to move juniors into senior roles very quickly because we don't have time to nurture anyone for long. The sooner a person fits into this very autonomous and self-directed mechanism, the more effective we will be as a whole. This highly autonomous way of collaborating is especially evident in cross-team projects, because when you know you can rely on everyone—even people outside your team—to do their part, it makes it much easier to work.
It's showing up great now in hybrid team settings. We don't tell anyone how they should operate in this online/offline world. It's up to each team which rhythm they choose. We have teams that work mostly remotely, and teams that prefer to work from the office. In both cases they have support, from a lump-sum financial allowance to the purchase of whatever technology they need.
As a team leader, I definitely don't want my team to be under any extreme pressure. I tell my teammates that if they are stressed, let's have a meeting and work it out. That's where colleagues have the opportunity to really say everything. Making people feel comfortable here is a priority and regular feedback helps that.
I think what people appreciate most here is the freedom, nobody has to be afraid of expressing their opinion or being forced to wear ties, and that generally makes the atmosphere more friendly and very relaxed.
It seems to me that this is being handled well from a leadership perspective. I personally try to listen a lot and give advice when I can. When I don't have advice, I give an opinion and sometimes you just need to have a good chat. And we can do that.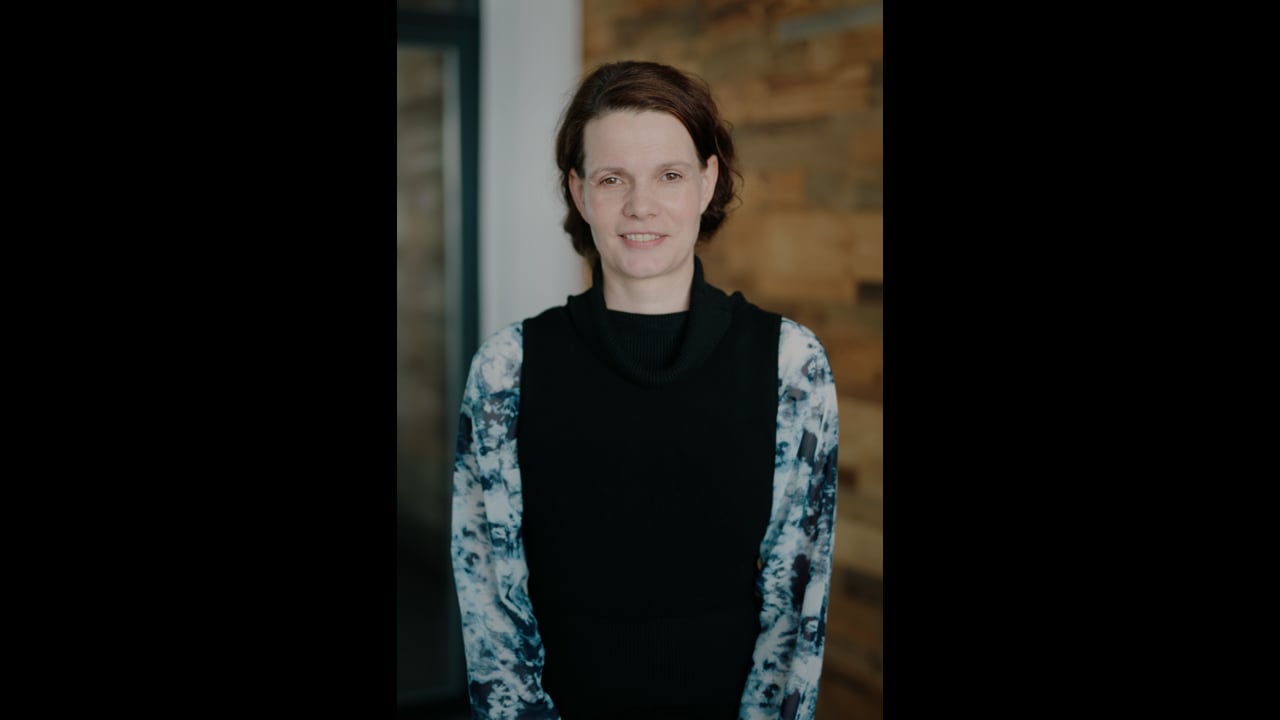 NN IT Hub
We are located in Smichov, Prague 5, a short walk from the metro, train station, buses and trams. We are surrounded by restaurants for a good lunch and a few stops from the centre of Prague, which is beautiful. Oh, and our offices won the meeting room of the year award!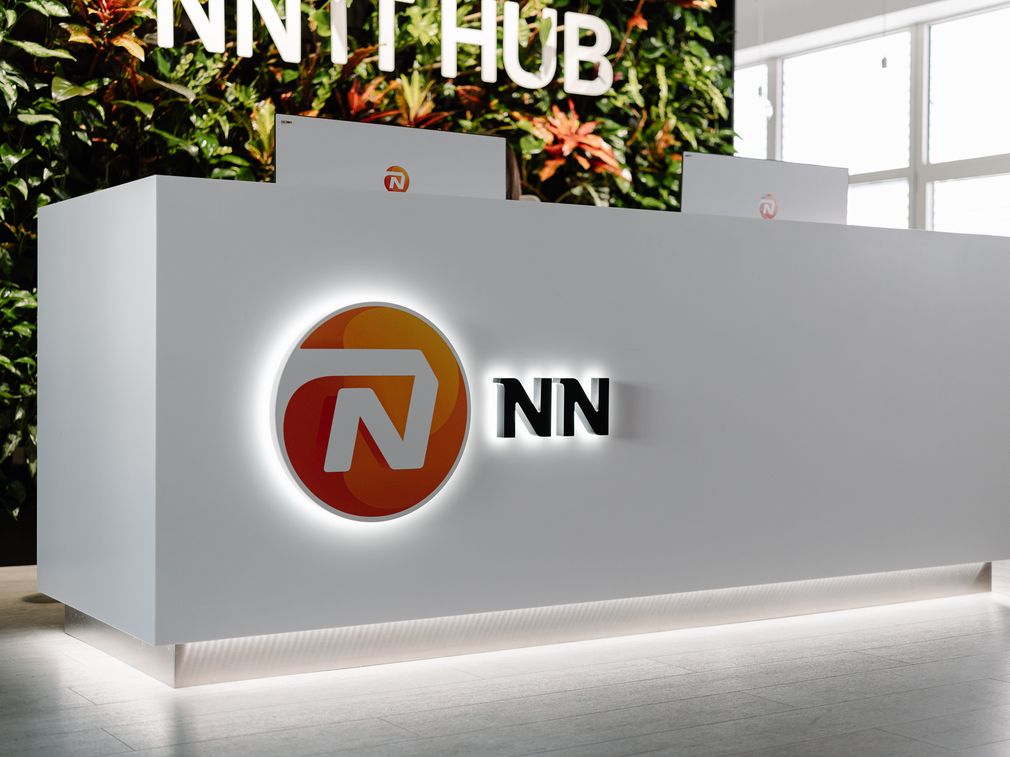 I don't think anybody does it here just for the paycheck
Our high level of engagement is mainly due to the common sense with which the entire NN IT Hub has been comprised since its inception. We definitely do not experience the classic obstacles you find in a corporation that slow us down or block us from making decisions. Teams are aligned and set up to work together, and there is a huge level of discussion; every opinion counts. Ronald, our Head, talks to us on a regular basis about the development of the whole group and our customers from 19 countries, ensuring that everything we do is international. That's why we daresay that people are at NN IT Hub for a number of reasons, and not one of them is simply for the paycheck alone. What truly comes above everything is the content of our work and the team culture we strive to cultivate here at NN IT Hub.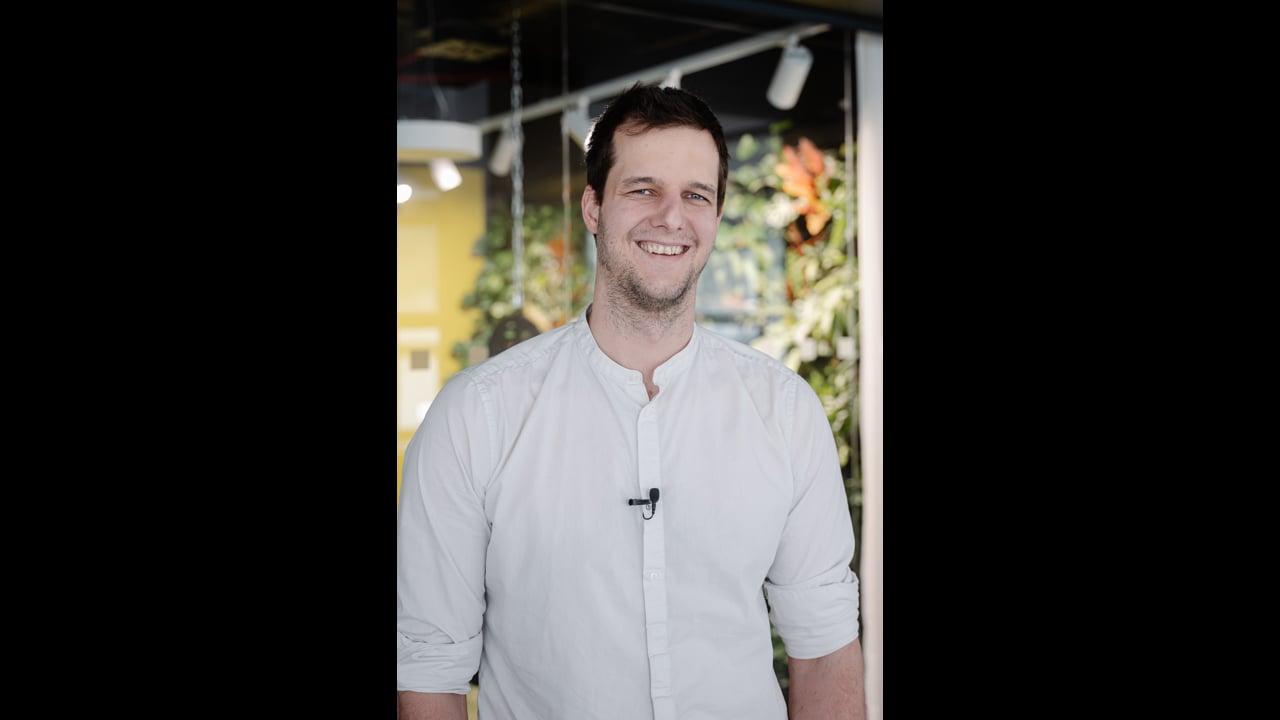 We're team players
We're a team. We each do something different and thus complement each other. It's definitely not about individuals who don't know how to work together, but instead about people who enjoy the team and want to be part of it. You don't have to know everything. That's what a team is for, to support each other. When you know who's going to help you, you don't get stuck and move quickly to the bottom line. What's more, it's clear that with us your knowledge will continue to develop. Even if you don't know everything now, you'll definitely know more in a month. Cooperation and a desire to be part of the team is essential for us. Those are the kind of people we're looking for, and those are the kind of people who will fit in. Here you'll find friendliness and openness. No question is wrong. Helping is natural, even between teams.
Work & Life
The term work-life balance has become quite popular and therefore we don't like to use it very much. However, it should be mentioned that NN IT Hub is an environment where your personal needs are definitely important and not overlooked. Overworked people always burn out eventually when it is a long-term trend. We too get overwhelmed with work from time to time in some teams because we are understaffed, but it's always short term and always gets resolved. Our plans do not include long-term overloaded and burnt-out colleagues. This would jeopardize not only the outcome and quality of the projects, but also the atmosphere in the company, which suits us all. We are glad that we have managed to put together people who understand and help each other well.
So jump in. We look forward to seeing you!
Opportunities at NN IT HUB Prague