Rossum
Rossum, established in 2017 by Tomáš Gogár, Petr Baudiš, and Tomáš Tunys, emerged from their PhD research, which centered around harnessing artificial intelligence for document data extraction. Over time, their collective efforts led to the creation of a cutting-edge platform for intelligent document processing known as "Intelligent Document Processing" (IDP), which is unparalleled worldwide. Today, Rossum boasts a team of over 160 professionals hailing from 35+ different countries, working not only at the Prague headquarters but also in locations such as Luxembourg, London, Barcelona, Belgium, and Romania. Their primary focus at present is expansion, particularly bolstering their sales team in the United States to secure large enterprise clientele.
One billion invoices and related documents are issued every day around the world
Our goal is to make sure that not a single one has to be processed manually
Impact on the entire world
It is almost unbelievable that we have been flying to the moon for nearly seventy years, but invoices are still processed mainly by manually transcribing data from paper to computer. At Rossum, we are developing an intelligent solution that can read and understand electronic documents, extract data from them for further processing and perform follow-up actions, such as saving invoice data to the customer's ERP system. Thanks to machine learning and a straightforward user interface, customers can train our platform to recognize and understand not only invoices but any other type of corporate document. Companies can thus fully automate this part of their operations instead of having their employees manually process this data. As a result, people have more time to do meaningful work, and companies have the opportunity to operate faster and more efficiently.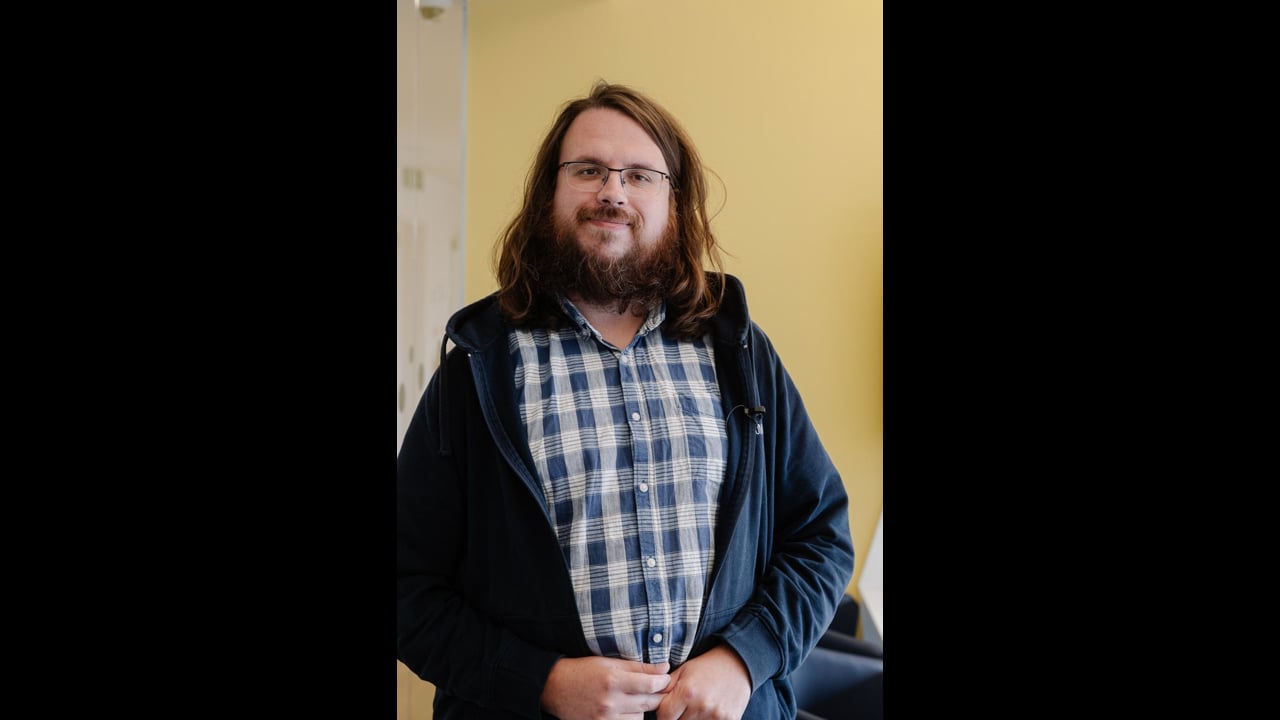 Data and the scientific approach to data processing
If we were to choose an archetype of Rossum, it would be the explorer
Searching for the truth
We are interested in the essence and the best possible solution, regardless of who came up with it. When deciding about something, we try to gather all the information and verify it with data and valid arguments. We believe this is the only way to get to the heart of the problem. It's not about whose idea it was, whose solution is best, or who is the author of the concept that led us to the solution. It's not about our egos. It's about the best possible outcome.
It doesn't mean there aren't people with clear and strong opinions, but when facts, data, and arguments come up, we automatically abandon the approach if it turns out to be wrong in favor of the best possible one. It's very liberating to work in a team of people who don't need to be right but are constantly searching for the best solution.
Things at Rossum are done much more thoughtfully and it's part of the culture
Extracting data from documents is a terribly exciting task. We have to standardize the document and read the data from it first. It's not just about doing OCR, but it's considerably more complex because you need to understand what the data means.
Matyáš Skalický, Research Engineer
3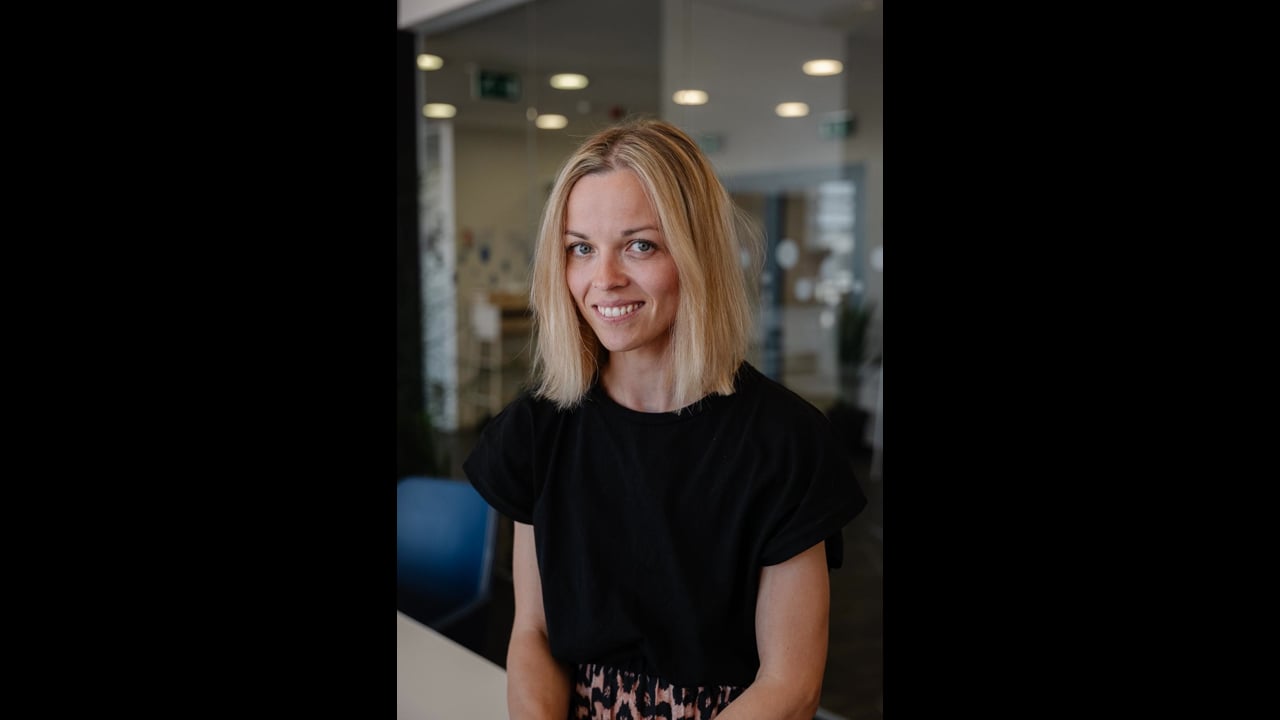 Corporate Culture Pillars
A Bullshit Free Culture
You will find openness to every opinion and idea, as long as you have supporting arguments and facts in hand.

Fast Learning
Continuous improvement and learning are essential for us. It doesn't matter if you don't know something, what matters is the willingness to learn quickly and get better.
Multiculture
You'll meet more than 40 nationalities in Rossum. We really enjoy it. We appreciate the diversity of opinions, the synergies that it creates and the broadening of horizons that international colleagues bring.
The founders are leaders who set our direction
Rossum is a reflection of its founders, who imprinted it with kindness and cooperation
Crazy Scientists
If you ask people how they would describe the founders of Rossum, they will tell you something like - they are three geeks, in the best meaning of the word. They are very open, honest, kind, and respectful of the people around them. Even though they're actual scientists who think technically, they're not hiding behind a monitor. They're genuinely interested in how the company is doing and how it's working. We have regular all-hands meetings with them to find out everything happening in the company. You can tell they are demanding, but they are not perfectionists or micro-managers. They can compromise when needed. All three of them are united by the desire to make Rossum a big, successful company that will positively influence the corporate world with what it does. It is important for them that Rossum successfully represents the Czech Republic in the startup world and attracts exciting talent from all over the planet.
Prague as a technological hub
If the founders' vision comes true and they succeed in creating a HUB in the field of machine learning, AI, and other modern technologies in Prague, which should incubate talents from all over the world, then nothing will stop us. But, we are not alone. The vision is being built together with other technology companies that are successful on a global level. We have great people, excellent technical education, and famous Czech skills. We already know that cutting-edge concepts are born when great people from different cultures with different visions of the world meet around good ideas and technologies.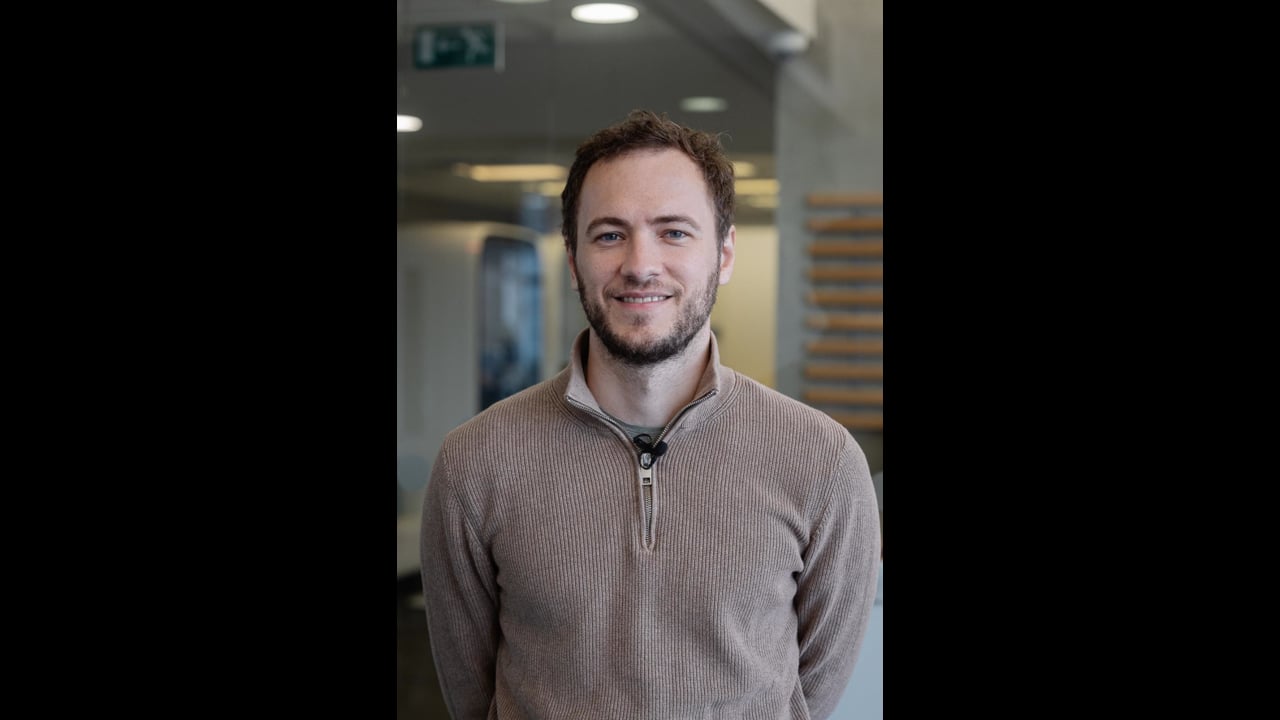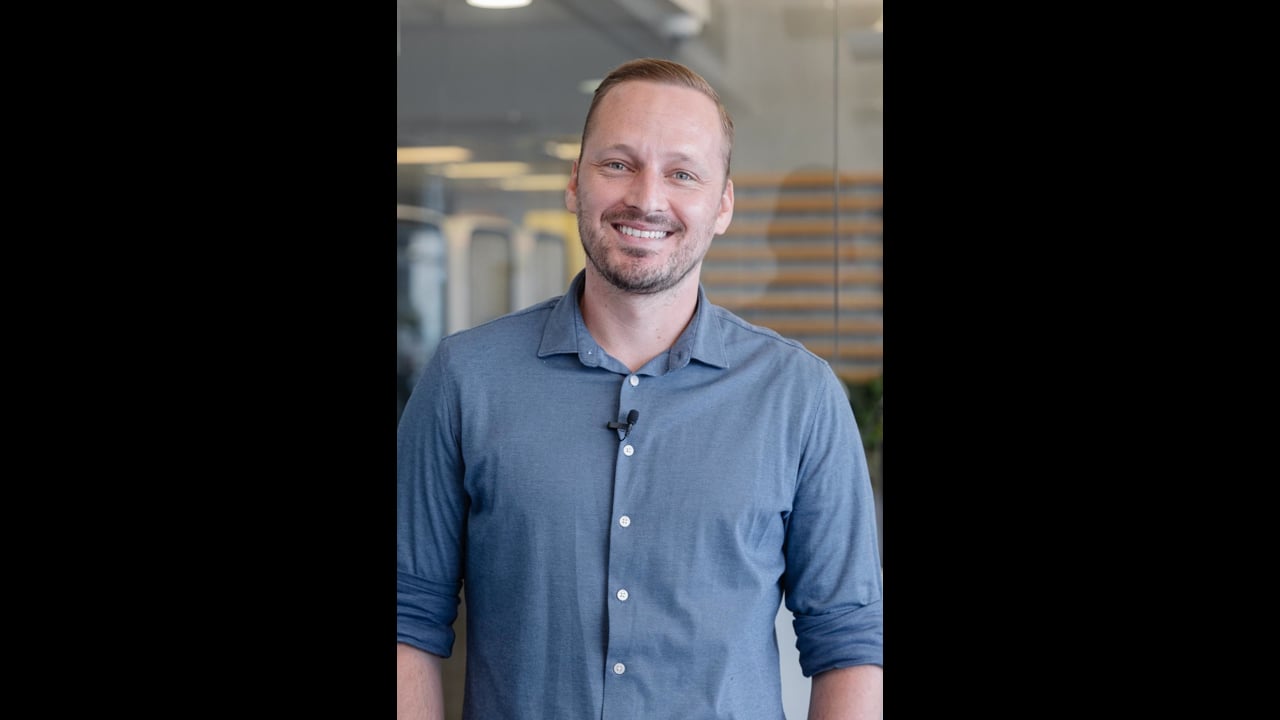 I feel like this company makes sense. Founders still want it to really bring something to people.
Zuzana Pechová, Security Manager
It's extreme growth, in terms of customers and the team
This brings with it a huge number of interesting challenges for everyone. All that's required is to be there.
Every quarter year we wake up to a new company
To fulfill our vision, we must be on every computer in every company. To enable as many people as possible to create something meaningful instead of retyping documents. We need to grow fast to do that. That's why we're constantly applying new business frameworks so that we're using the best that exists in the market at the moment to move us towards our goal. As a result, we often change the structure of teams, the length of sprints, or other variables. The only thing that hasn't changed for us over the years is our willingness to innovate and always try new approaches. We don't change anything just to change something. Every change is thought out in advance, supported by arguments, and we know what benefits we expect from it. We then evaluate these and decide how to proceed. But we can say that the only certainty is change, which is not a cliché.
We invest in simplification
In many companies, you will find that many things are not done perfectly but just enough because the company is saving money. That's not the case at Rossum. We invest in systems designed for companies three times our size because we want to be prepared. We know we're going global with three times the number of colleagues, so why wait. We moved to Salesforce when we were 50 people. We deployed Netsuite when we were 150. HiBob is already helping our People Team today. In short, it's about not waiting. We want to make our people's jobs easier today and be ready for tomorrow. People at Rossum see this as proof that we are serious about growth. Plus, we're not strangled by operations and can afford to expand teams and customers quickly.
We are obsessed with development and learning
People with the same mindset will fit in. Fast learners, who want to learn and gain new experiences on their own. They like to explore unfamiliar areas and are not afraid to make mistakes because they can learn quickly from them. That's why it's extremely important for us to be transparent about them.
We don't care what role you have or had to achieve something. When you're a fast learner, you can feel the enthusiasm. You can move extremely fast. We don't judge seniority by number of years but by how you lead and structure your work, what results you achieve and how you share with others what works for you.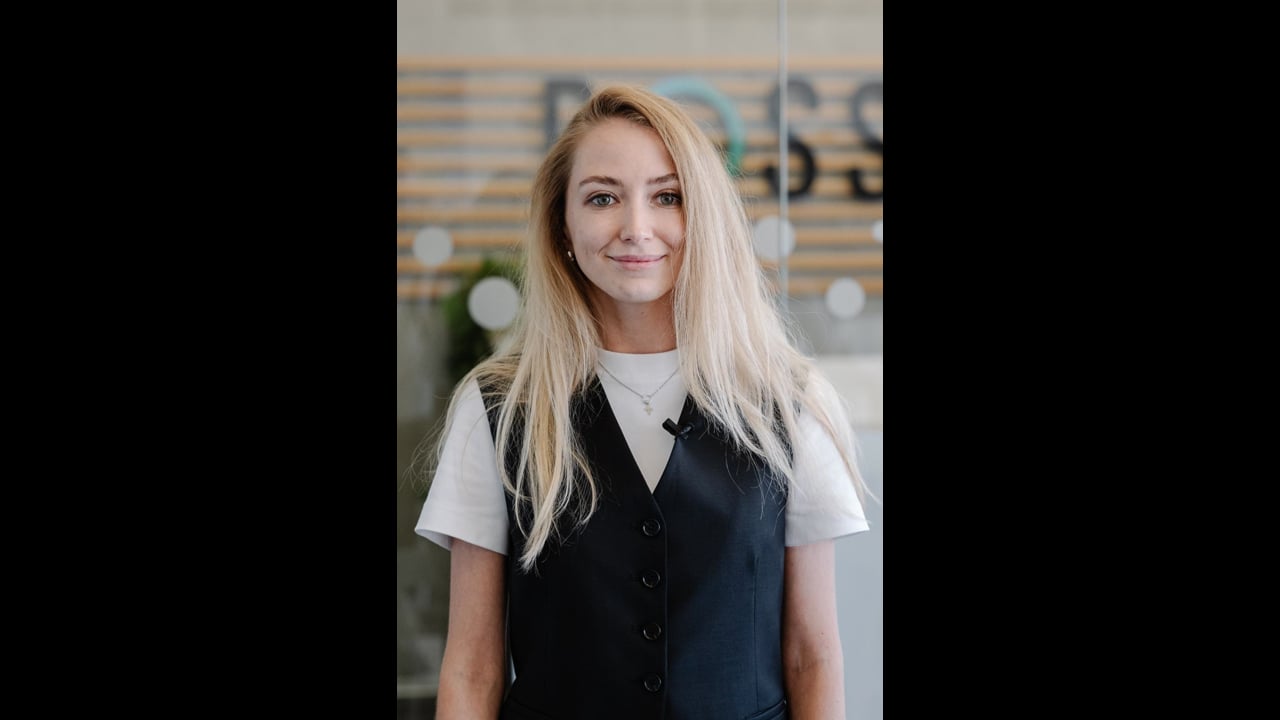 Rossum is an opportunity for people who are not afraid
People who enjoy outdoing themselves. People who know what to do even when others don't know what to do. For creative people with the ability to quickly find unconventional solutions. For people who enjoy that we don't have any set paths that they have to stick to but instead have the ability to figure out how to make things work. To create Rossum for other Rossumers. For people who like to work with a great bunch of people around them. We all appreciate having partners around us that we can count on and lean on when things get hectic.
Rossum is a collaborative, team-based company
People have drive because they all contribute to the success of Rossum
After one year, you're a shareholder
In the same way that investments are made in robust tools that simplify processes before they are needed, the same approach is being taken with the opportunity to share in the company's success through shares in addition to a good salary. At Rossum, it's really about people, their satisfaction and enthusiasm, and that's why everything is done. We are demanding of their performance, of the accountability we require. In return, we value the Rossum people and don't take their time and energy for granted. You'll see in all of the managers an interest in their people that carries on from the founders. We have many young team leaders who have never led teams, but what we teach them from the start is respect, openness, and building trust.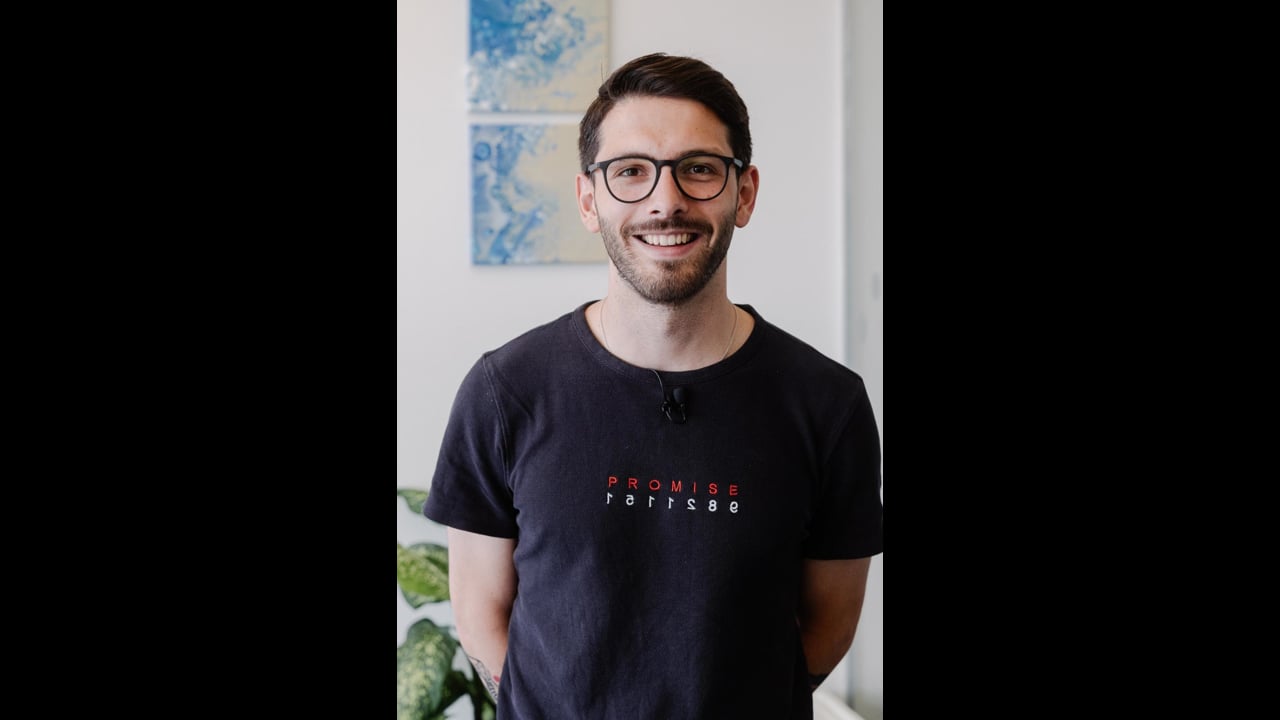 Under the influence of the love brand
We are proud to work for Rossum. This is no ordinary job for us. Rossum has become a part of our lives. Some have been won over with a great group of colleagues. Others have fallen in love with Rossum's unique technology. We're all different, but we all care about Rossum's success and are willing to go the extra mile because it makes sense to all of us. The open atmosphere, friendly environment, and the ability to not play games all add to the fact that we love coming here. We make sure to keep this atmosphere as long as possible because it gives us a lot of energy.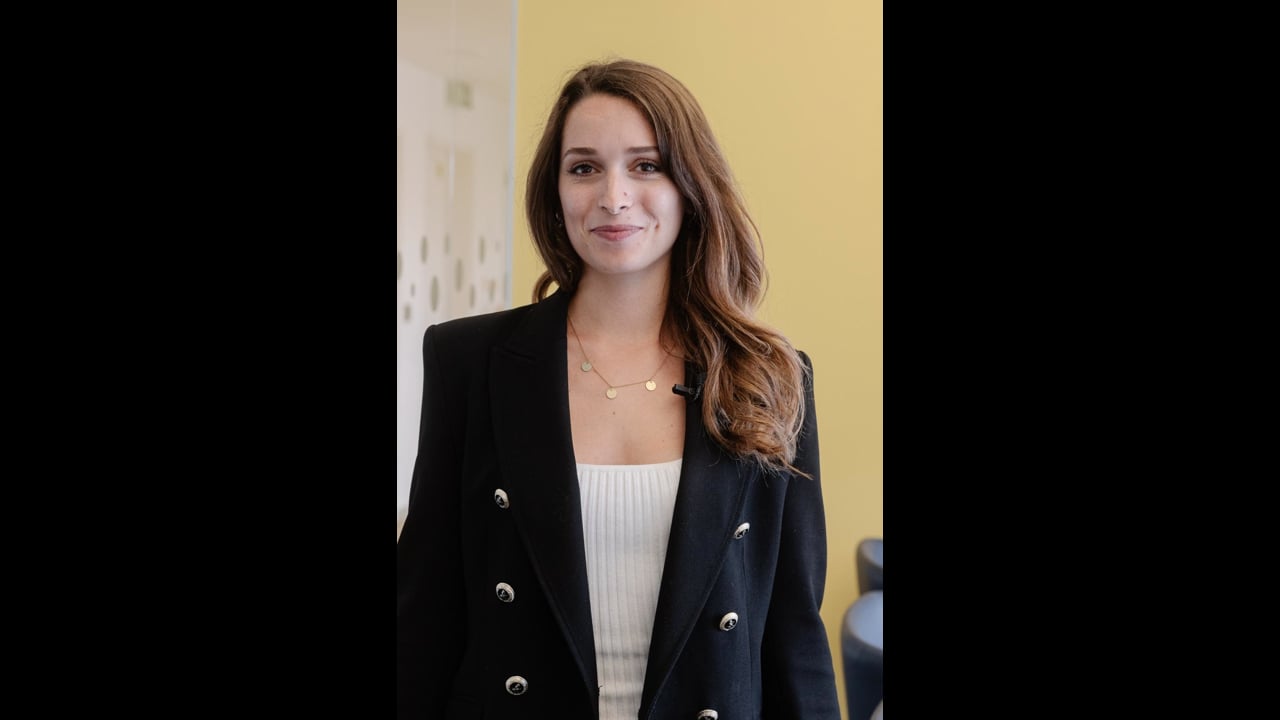 Rossum is a really serious relationship for me. Dream job. Dream project.
You can't buy authority with us
It's just based on how you do your job and treat the people around you. You can't get it automatically by promotion or how long you've been with us. That's not a consideration at Rossum. It's all about helping the people around you, respecting their needs, and sharing information with them. You deliver on what you promise and how you communicate with them. The foundation of our communication is honesty and kindness. Being open, being straightforward, but polite. Being considerate of others and communicating with them appropriately. Honest relationships, proper communication, and the development of those around you are the foundation of our leadership. We believe that if we allow the people around us to grow, we will grow faster.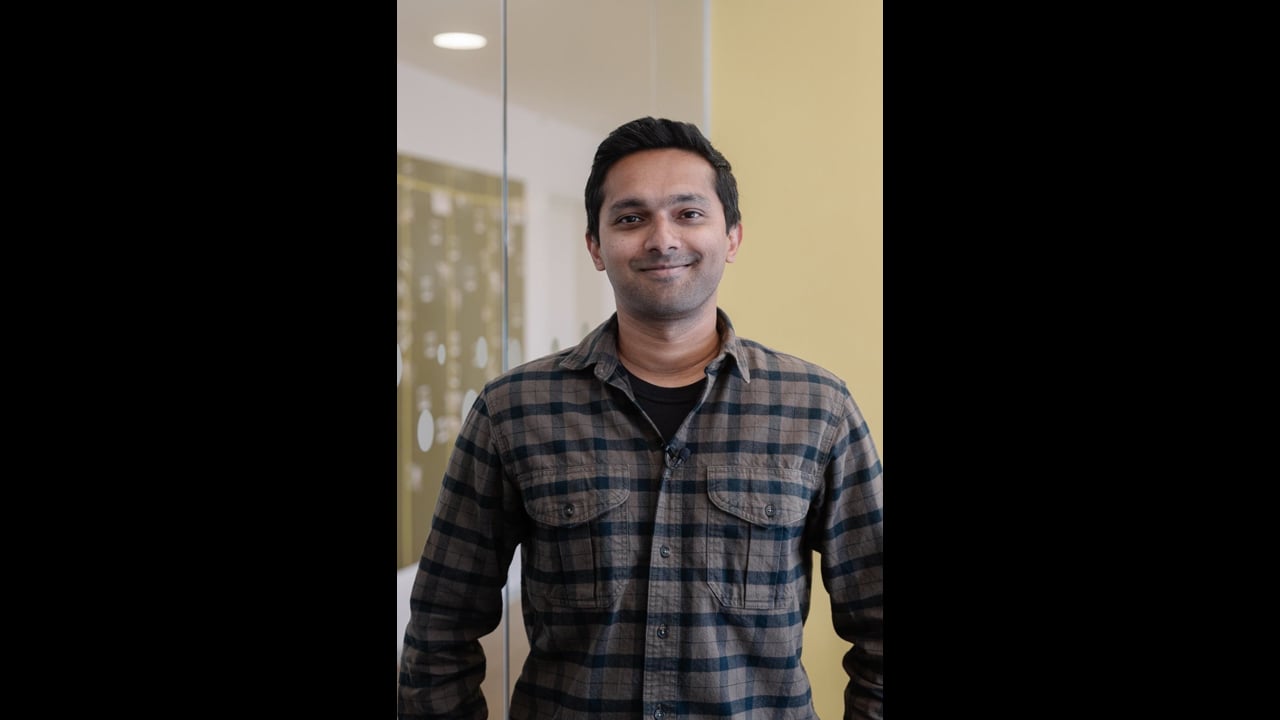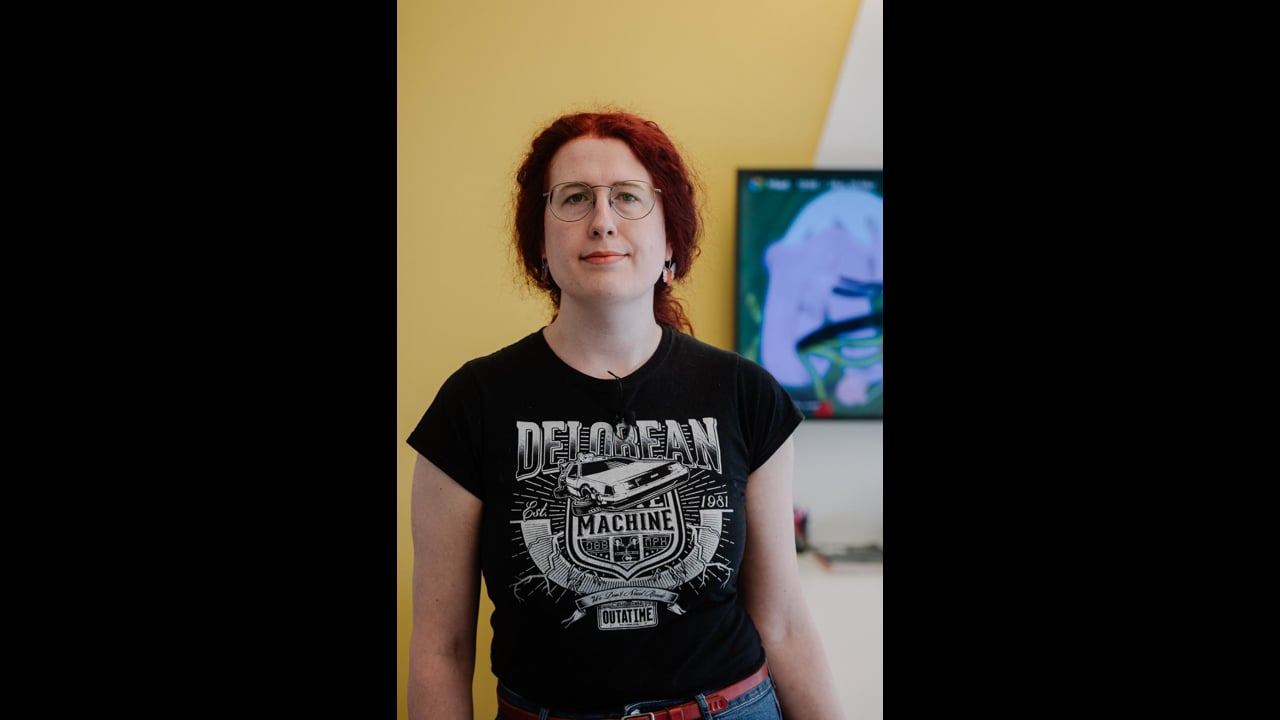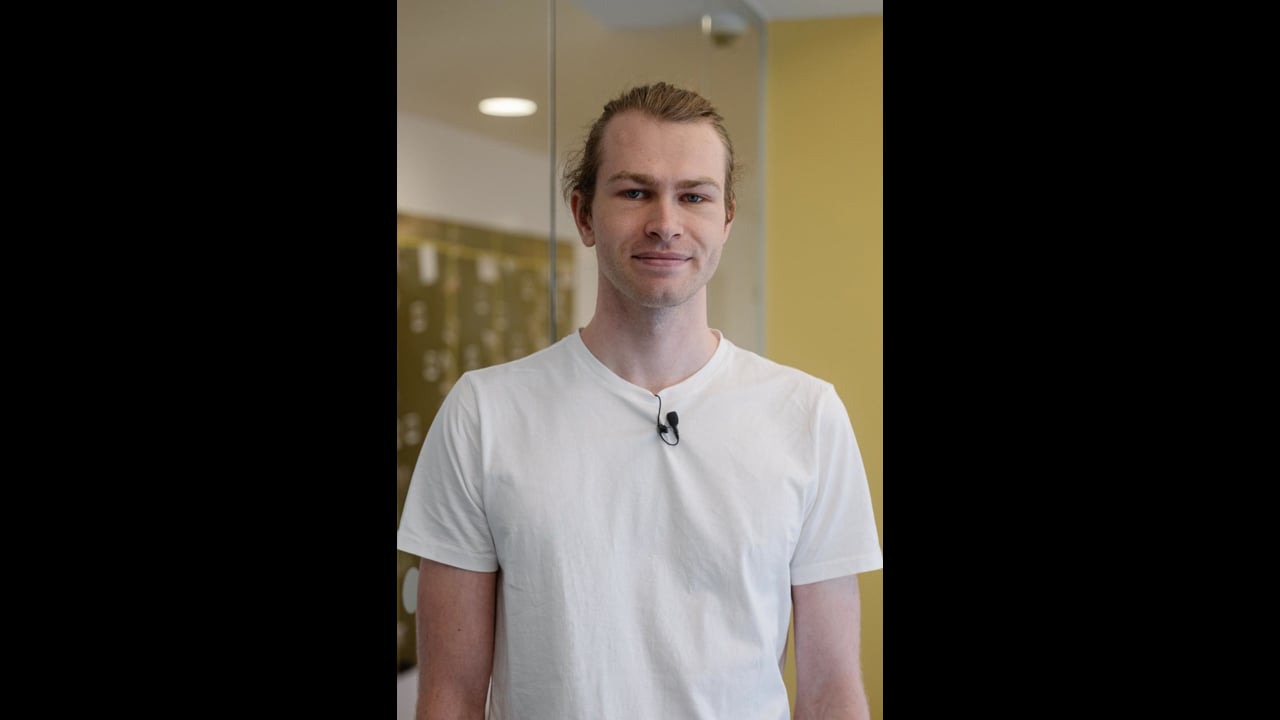 The Rossum team embraces challenges to the status quo and possesses a strong aptitude for rapid learning. We are continually advancing in technology, and the optimal path for our growth evolves year after year.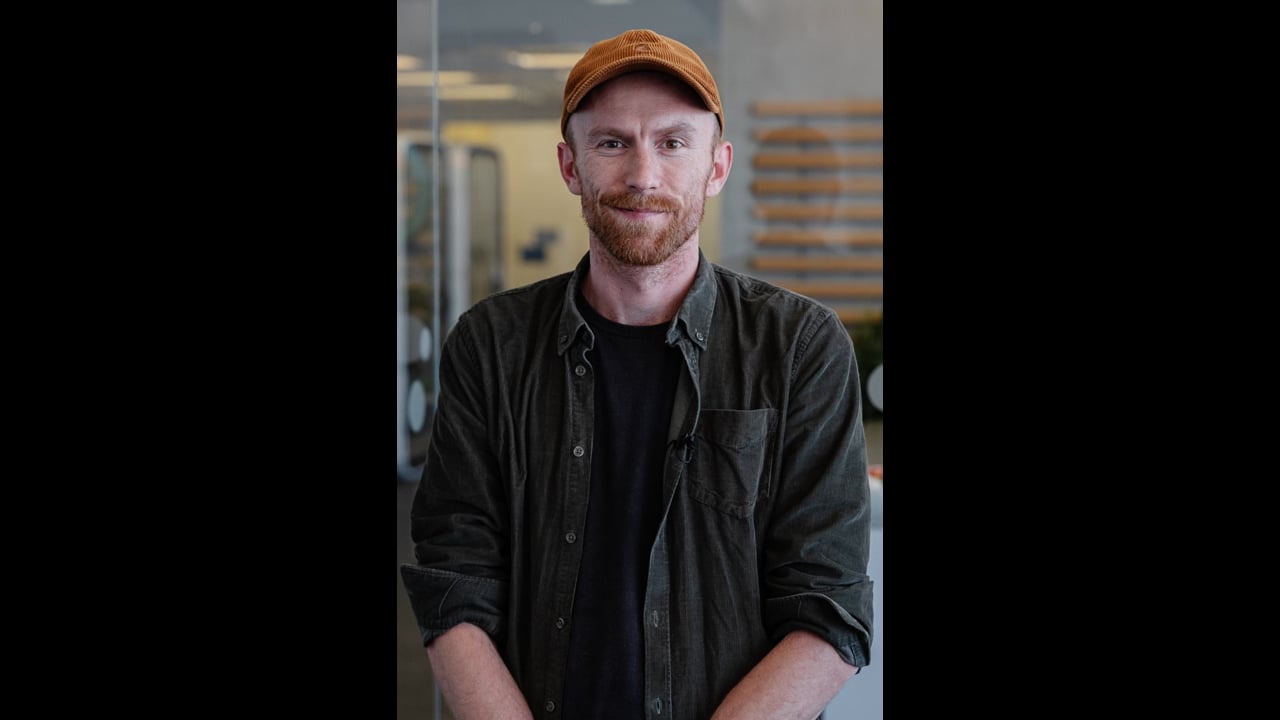 Rossum isn't just about artificial intelligence, there's a lot more
Our technological scope is significantly more complex, because the problem we solve is in every company
The domain of data extraction from documents is very demanding and almost every developer will find challenges in it. We need to be able to standardize the document, read it and most importantly understand what the data in it means. To make it into a solution that is technologically cutting edge, but also practically usable for mainstream clients.
We have a product engineering team that builds the platform that processes the documents themselves. Today, it handles hundreds of documents per minute, but we need to push it to scale with tens of thousands of documents processed in the same amount of time. It's a challenge that no one in our area has tackled yet, but we're headed in the right direction.
We are creating a web interface for clients that is an extension of artificial intelligence. It allows them to review their documents, make corrections and thus teaches the platform to recognize documents correctly. All through a great UX that has set us apart from the competition since day one. We have a million ideas on how to take it even further. We just need people who enjoy simplifying user interfaces to perfection.
The backend, third party services for client developers, and other elements that allow us to create tailored solutions for the big ones through APIs are connected to the web interface.
Everything connects at the very core of artificial intelligence, where neural networks and machine learning data infrastructure are at massive scale. It's not just about developers collaborating with in-house AI scientists. It all needs to be automated and productized properly to, for example, correctly create the dataset and other necessary elements when a client clicks the relearn button in the app.
It's always better to take advantage of that shared intelligence of people and give them the opportunity to design solutions themselves. The people at Rossum are really smart and come up with great stuff, it's the best team I've ever had.
Tomas Sorejs, FE Team Lead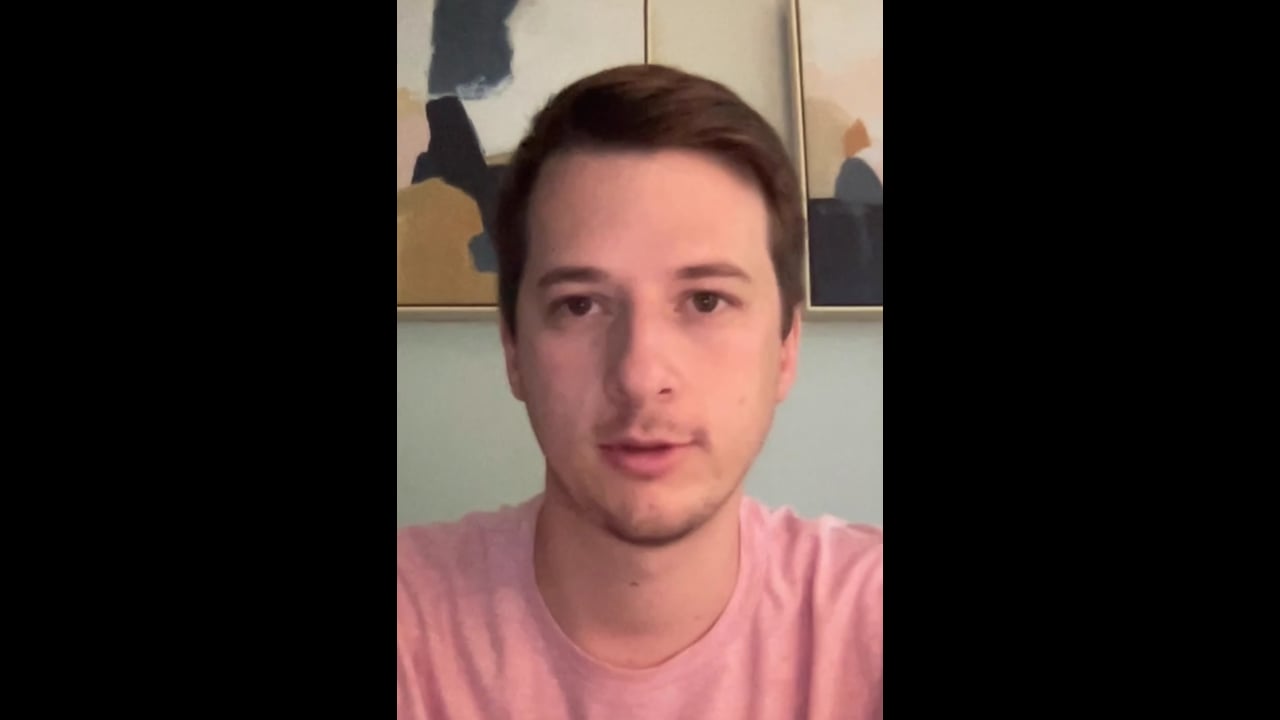 The most international go-to market team in Prague
We differ from other world-class startups because we started our global business in the Czech Republic. We knew that to succeed in the world, we needed people who knew the world. It is no coincidence that today we have probably the most international go-to-market team in Prague, with more than forty nationalities from all over the world. Some came as expats, immigrants, or travelers to Prague and ended up falling in love with the city. Although everyone is from a different part of the world, we understand each other very well. Apart from the desire for Rossum to succeed, we share a sense of humor, friendliness, a positive approach to life, and the ability to excel in any circumstance. We laugh a lot and often go to lunch together or celebrate a new deal. When one of us travels to our home country, they always bring back a taste of local specialties.
Sales enabling team
It doesn't matter if you join us as an experienced professional or a beginner. We have a sophisticated development program tailored to what you are dealing with. Many of us came to Rossum with no sales experience. Within two weeks, we were able to call and arrange our first demos. The most important thing is wanting to succeed and being willing to go the extra mile to do so. We're very demanding in that regard. We provide maximum support while demanding exceptional results. When you achieve them, you can grow quickly. We don't consider how long you've been with us or in what position. We're more interested in how you react when an opportunity arises. If you reach for it, we'll support you.
Each team sets its own rhythm and way of working
Salespeople work exclusively from our offices to share information quickly and develop together. In addition, the working hours of salespeople are often determined by the operating hours of potential customers.
In contrast, people in other teams work more individually. Some prefer to work from home, others from the office. At Rossum, nothing is mandated because everyone is doing their best for the company and to meet our goals and vision - everybody's free to work as needed.
Rossum values work-life-balance. Our CEO himself took several weeks off for parental leave; it's important that the founders are setting an example that we all have essential needs and a life beyond work.
Making you feel welcome before you arrive
The approach to people is evident in everything we do. We have an onboarding program for newcomers to help them get oriented to us, but we don't wait until you start, we start it a fortnight before your first day. We'll send you materials as you go along, so you'll know how we work and can have an easy transition into the team. Your first day is reserved for learning about the history and values of Rossum with your buddy. They will accompany you for the first few months and, together with the team from the onboarding department, will help you with everything you need. A lot of us were surprised when, before joining, they picked up the phone and a colleague from the onboarding team asked if there was anything we needed and that they were looking forward to seeing us at Rossum - you don't see that kind of attitude often.
Rossum Prague
We sit in two buildings right next to the Křižíkova metro station in the heart of Karlín. In one of them are all the salespeople, in the other the developers together with other teams. In a few months we will be moving to a new building where we will all be together.