SatoshiLabs
SatoshiLabs is well known in the world of cryptocurrency as the creators of Trezor, the world's first hardware cryptocurrency wallet. After years of development, a boom came, and a small team of enthusiasts created a company with global reach. Today,SatoshiLabs is a tech holding including Trezor, Invity, Tropic Square, and Vexl. Together, they embark on a mission to bring cryptocurrency technology closer to the general public. They strive for the decentralization of the financial ecosystem, thereby increasing individual independence, while maintaining the highest level of security. Their products and services define an entire new industry that is just at the beginning. The holding companies continually explore and discover new opportunities to prepare for the growth that lies ahead in their field. SatoshiLabs primarily focuses on open-source principles and transparency. Their belief is that by embracing these values, they can accelerate the accessibility of the crypto world, particularly for bitcoin, to a broader audience.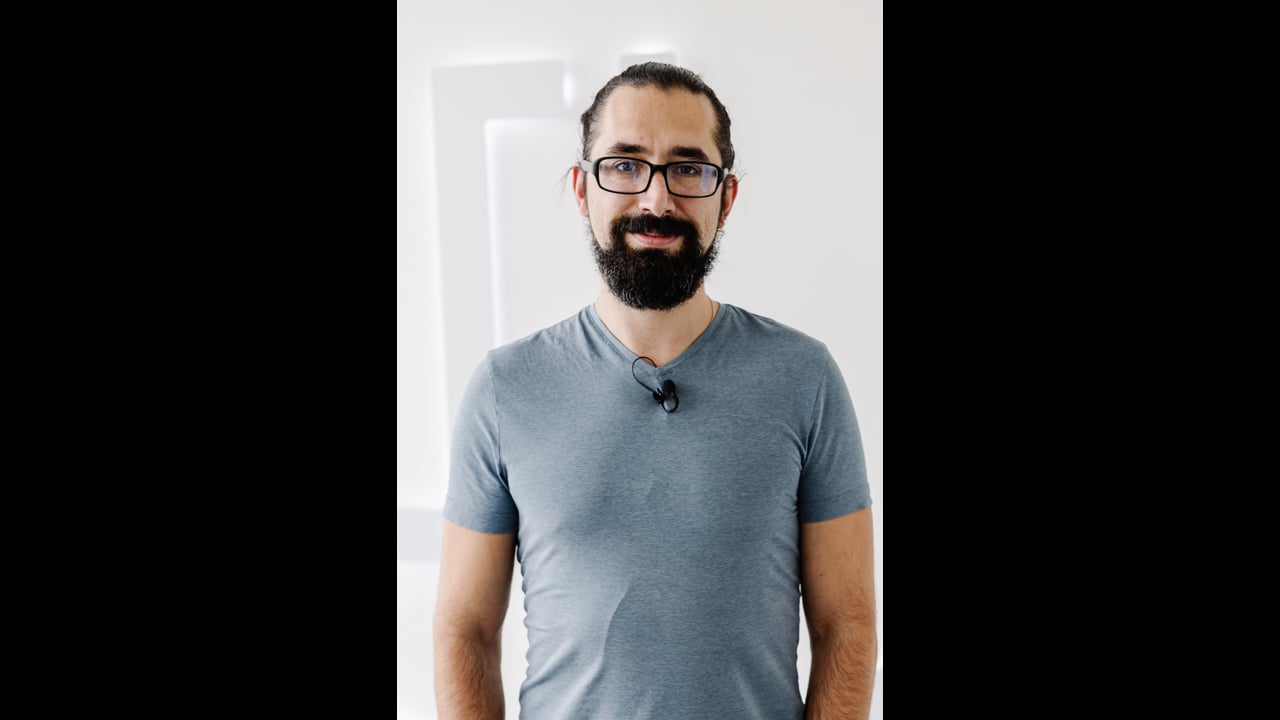 BITCOIN ADVENTURE
The future is open for everyone. At SatoshiLabs, we are defining an entirely new industry built on revolutionary technologies. It's an adventure that takes us to the very edge of technology. We're testing not only how far the possibilities of crypto technology can go, but also of chip design itself to ensure that what we create is truly secure for all. We're developing products with unlimited potential and are currently working on innovative projects that hold huge future prospects.
We have a global reach seizing an opportunity like no other.
We have accomplished quite a lot so far, but there is still much more ahead of us. Ultimately, we find this journey to be meaningful and personally fulfilling. It's not just about crypto, but also about reshaping the social paradigm.
We started as a small group of bitcoin enthusiasts back in the days when barely anybody had heard of it. We gradually attracted people who were passionate about the crypto industry, technology, and their practical application. It's rare to find a gathering where numerous enthusiasts come together, blending immense passion and exceptional talent, all driven to revolutionize the world.
We strive to succeed as a team.
It does not matter if it is development, customer support, cryptography, or logistics. We always try to do our best regardless of the task at hand. We help and support each other across departments and projects in order to deliver the best products and services to our millions of customers around the world.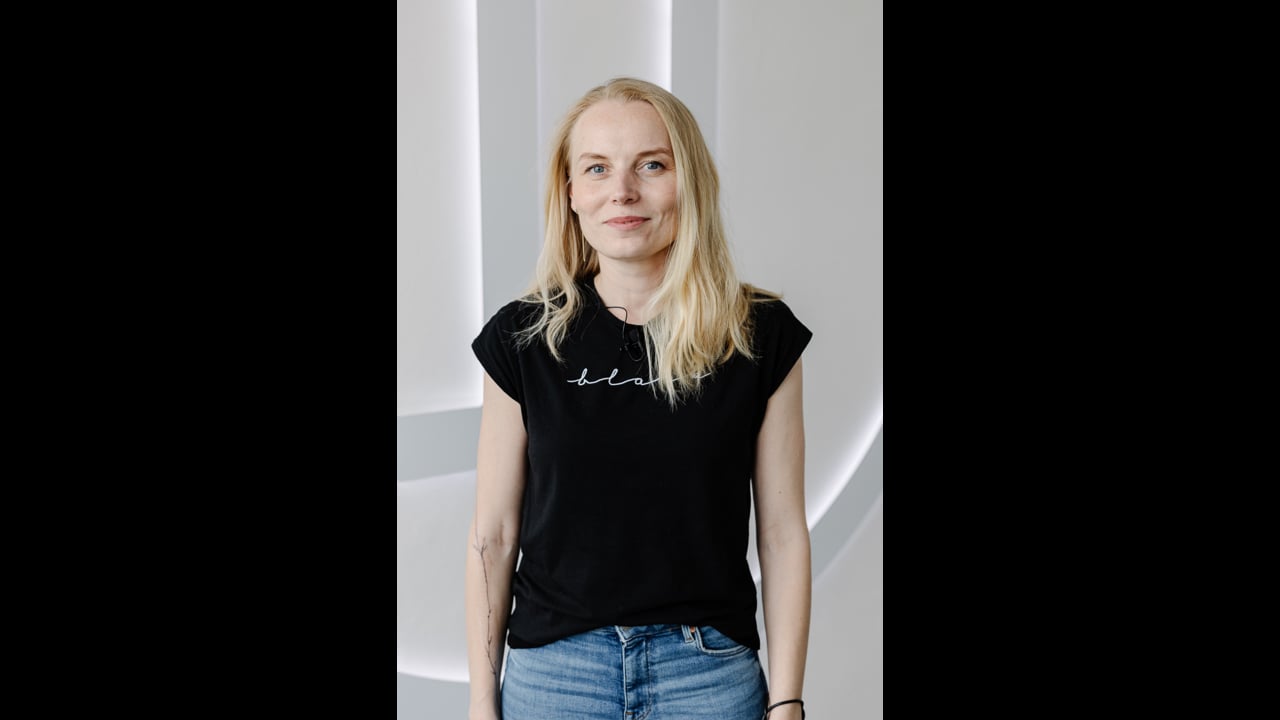 We are on the precipice of great change. No longer a small punk company, we have grown into a leader with a global reputation. From the very beginning, we have built things our way and grown along with the business. Today, we attract top professionals who want to join us on our journey. The journey that brings many unique opportunities that you won't get elsewhere.
For those from the corporate world, SatoshiLabs can seem like an unbridled force.
While this is true to a certain extent, it is not entirely accurate. Look closely and you'll see a collaborative environment that emphasizes responsibility, uniqueness, openness, and personal freedom. We value the success of each individual while prioritizing the collective goal. This has always been very important to us.
We're on the lookout for like-minded individuals who share our rebellious spirit and firmly believe in the transformative power of crypto technology for shaping a better future.
Marek "Slush" Palatinus, Co-founder of SatoshiLabs
Our story begins with Trezor—the world's first hardware wallet for storing bitcoin.
Trezor swiftly gained legendary status within the crypto community, igniting the hardware wallet industry in the process.
We strongly believe that the future necessitates a decentralized currency like bitcoin in order to amplify people's freedom and independence. At SatoshiLabs, we are inherently driven by two things. The first is our love for Trezor, a product that is exceptional with nearly endless potential, serving as the foundation for many other products and services. The second is the widespread use of bitcoin in society. That's why we are dedicated to building the infrastructure around bitcoin, making it simple and accessible for everyone to embrace and utilize.
Bitcoin is the future of independent finance.
WE'RE THE CREATORS OF TREZOR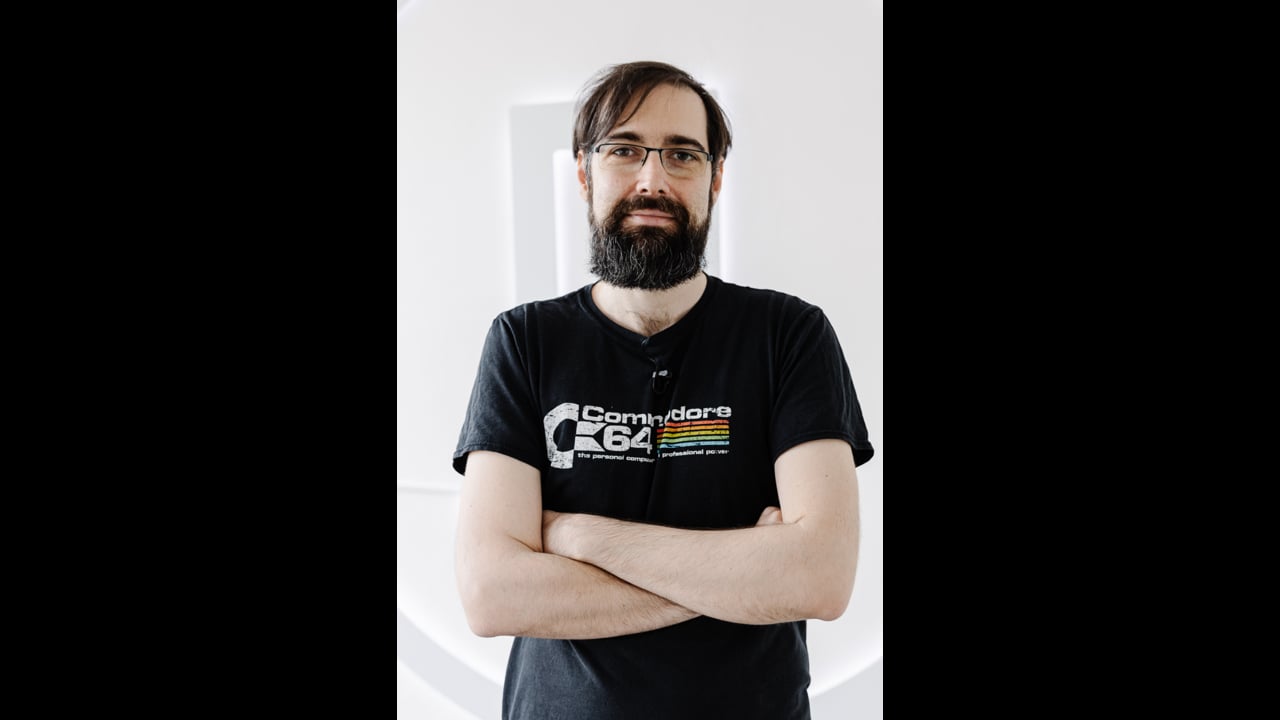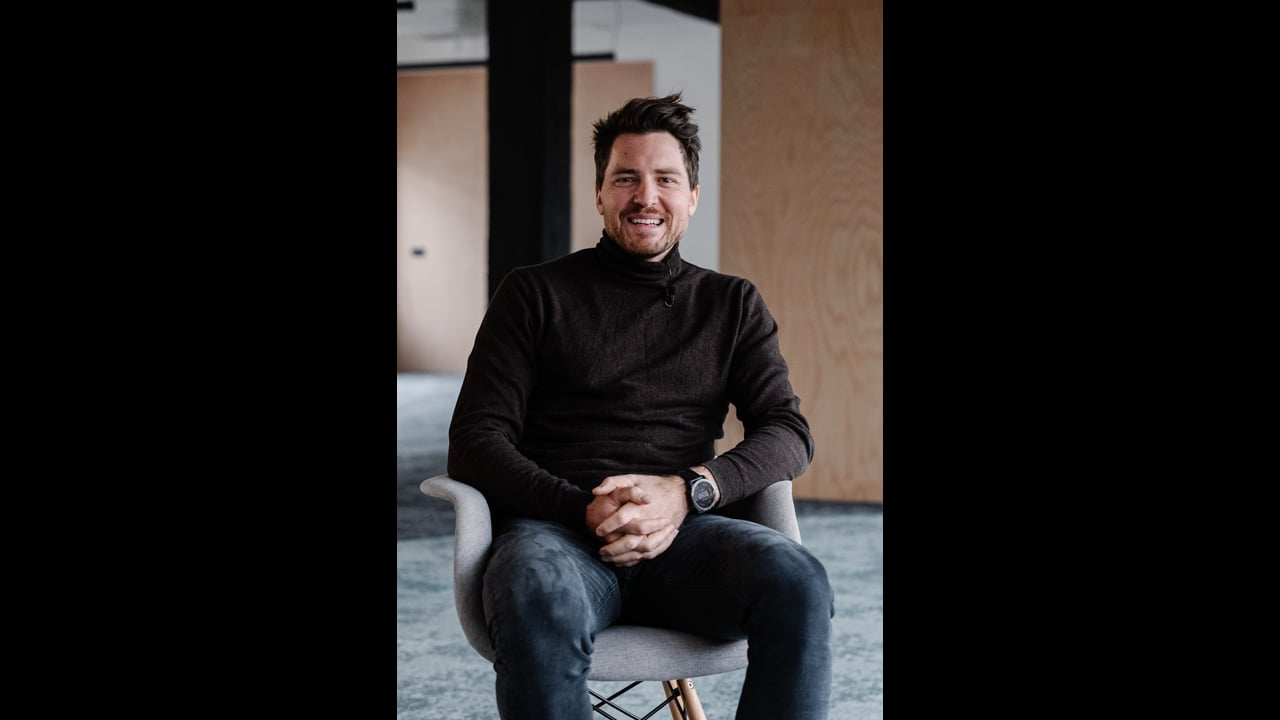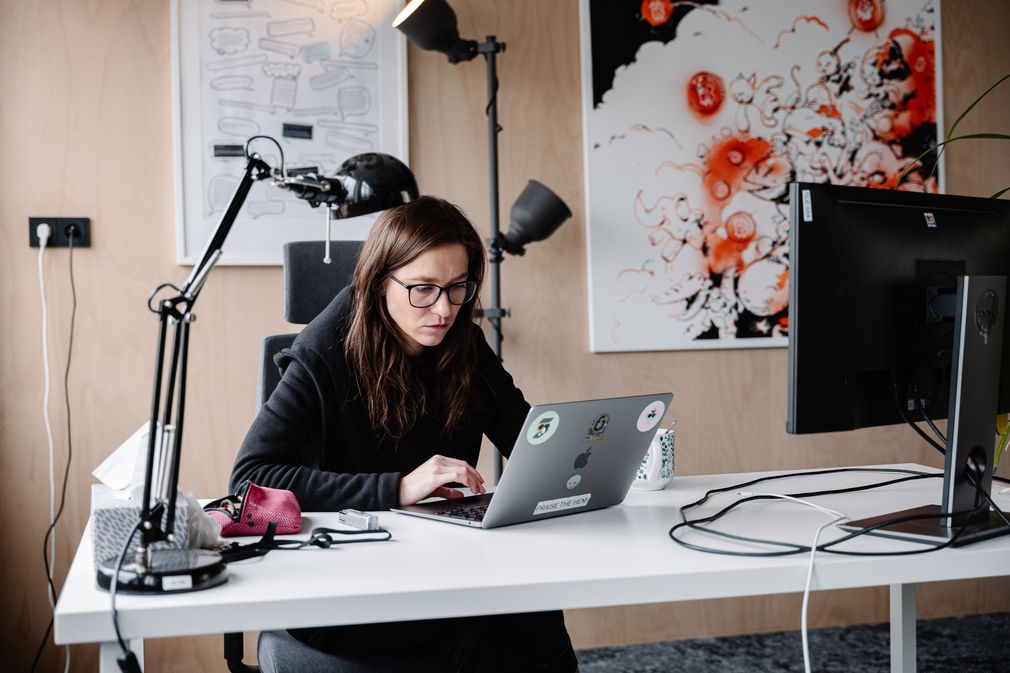 WE'RE BITCOIN FIRST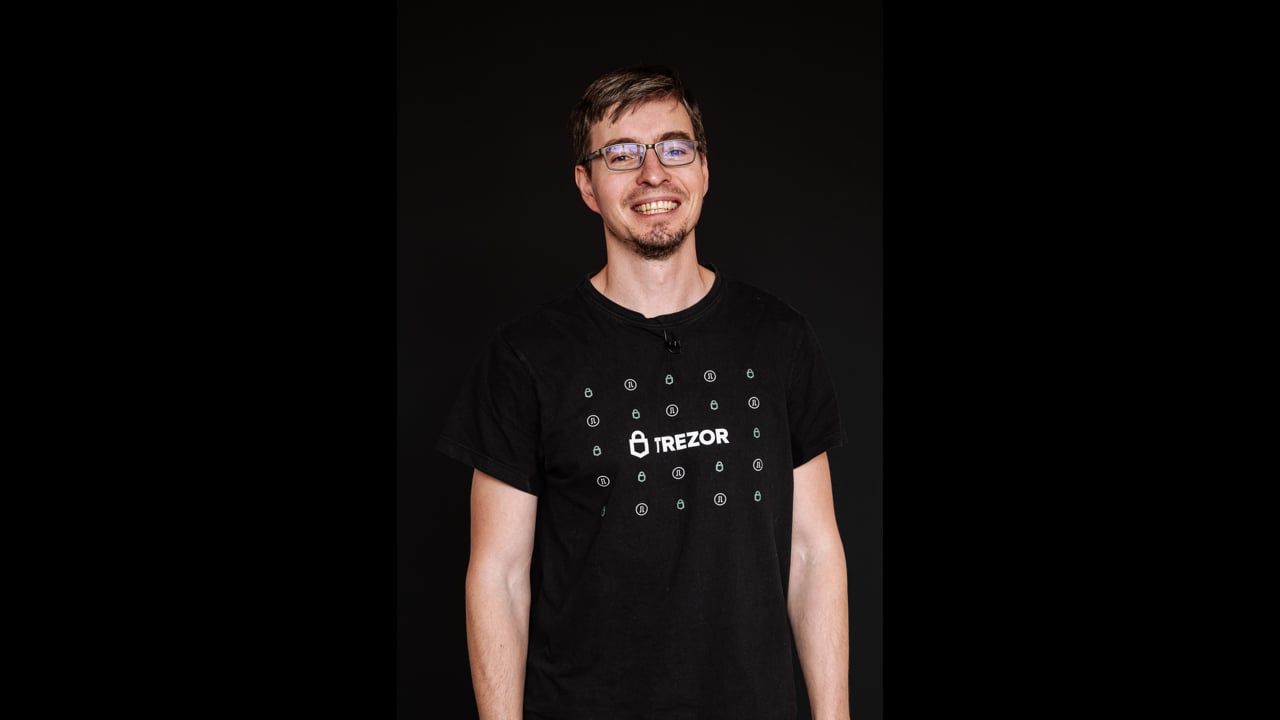 It's not a company. It's a story
Your passion for work, technology, and continuous learning is what matters to us. We're more than happy to guide you through the intricacies of crypto and address any questions you may have to help you better understand the industry. Our customers come from diverse backgrounds, and while the basics are straightforward, what may work for traditional companies doesn't apply to us. At SatoshiLabs, we don't solely rely on numbers to guide our path. We firmly believe in going above and beyond to ensure our success.
The online economy, social networks, and crypto communities play a pivotal role in bringing us closer to our customers, enhancing our effectiveness in serving them.
To effectively engage with customers and colleagues, it requires clear communication, unwavering commitment to the vision, and the confidence to follow through with decisions.
A STORY THAT'S JUST AT THE BEGINNING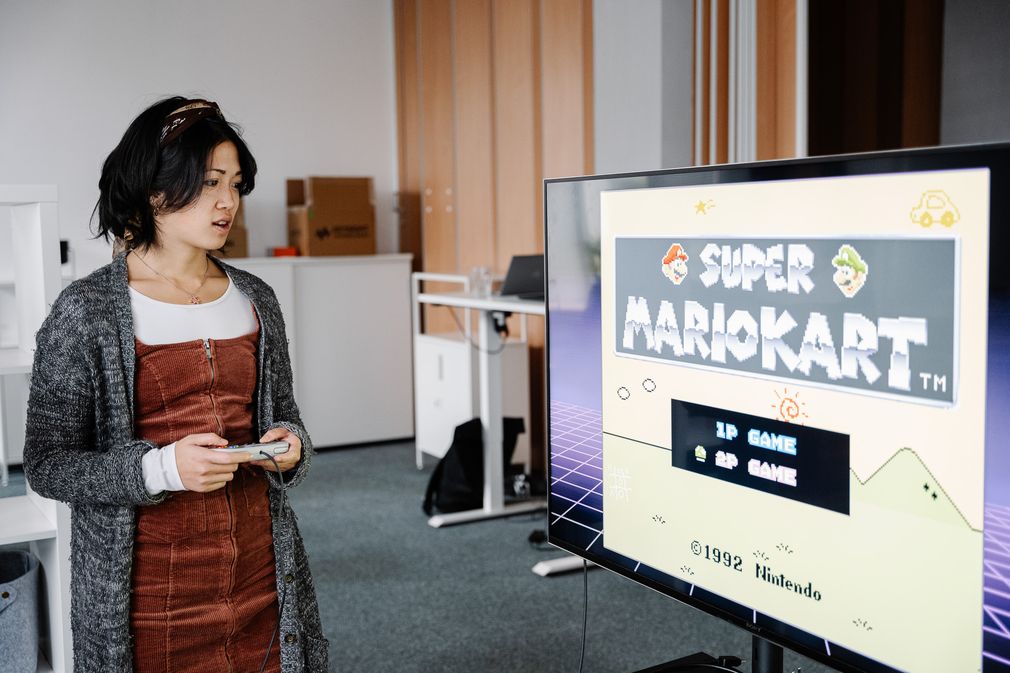 We love being a global player, making our mark on the industry and delivering top-notch products to the market. Our goal is to achieve millions of Trezor sales, which brings forth exciting challenges in production, marketing, and business operations.
We're not slowing down! We're gaining momentum and experiencing an acceleration.
We're on the verge of completing the development of a new Trezor model that takes a leap forward in terms of technology and includes long-awaited features. We're also building an ecosystem of complementary products and services to enhance the security and usability of managing crypto assets for our customers.
Our vision remains the same. We are a bitcoin-first technology holding.
Matěj Žák, CEO of TREZOR
TROPIC SQUARE
Tropic Square represents the culmination of our vision for the perfect device and serves as our foray into the hardware realm. Through the development of our transparent chip at Tropic Square, we aim to attain complete control over the device's security. We anticipate that this breakthrough will not only inspire the entire market but also significantly enhance overall security standards.
The SatoshiLabs philosophy is to disrupt the status quo, and that applies to Tropic Square as well. We're redefining the industry with fully transparent and auditable chips.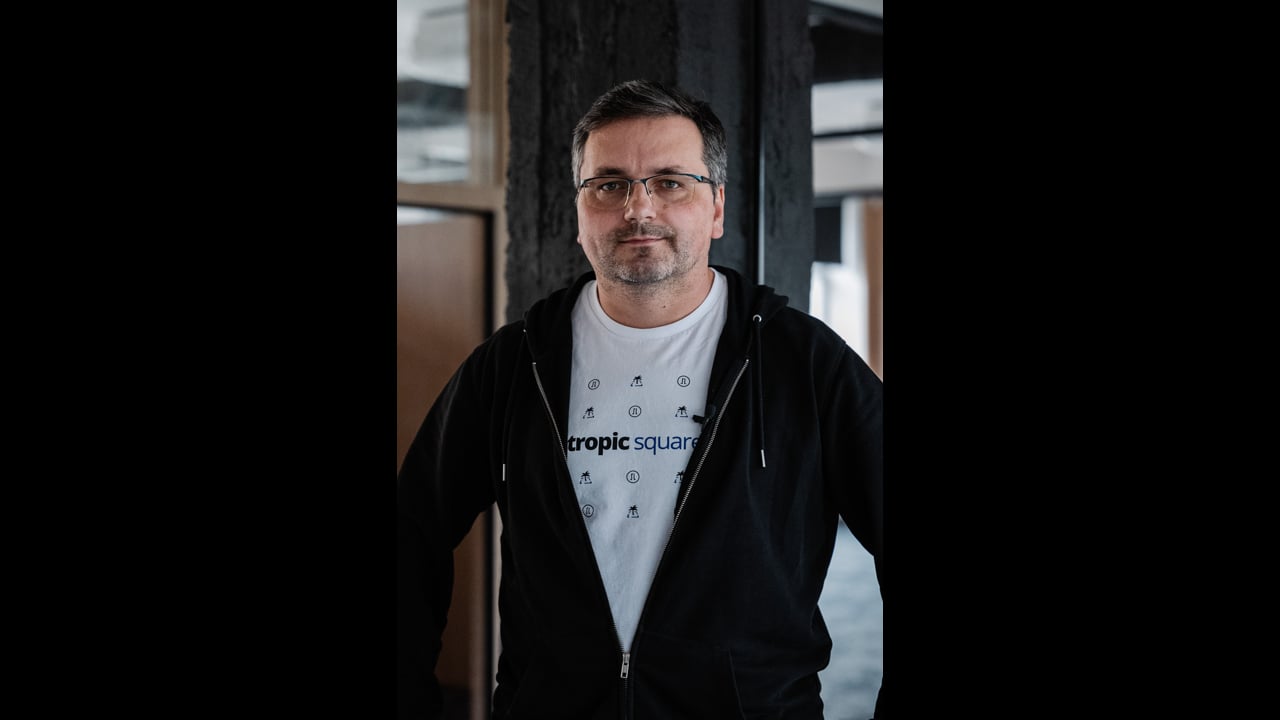 We have to look all over the world for the experts we need, and that defines our culture. We're building Tropic Square very remote, very multicultural so we can operate from all over the world. We have to fit together primarily as humans because we want it to be fun at the same time, so we build a good group of people around us. We are looking for people who have a broad perspective, open-mindedness, and are interested in many topics related to open source, hardware, and software.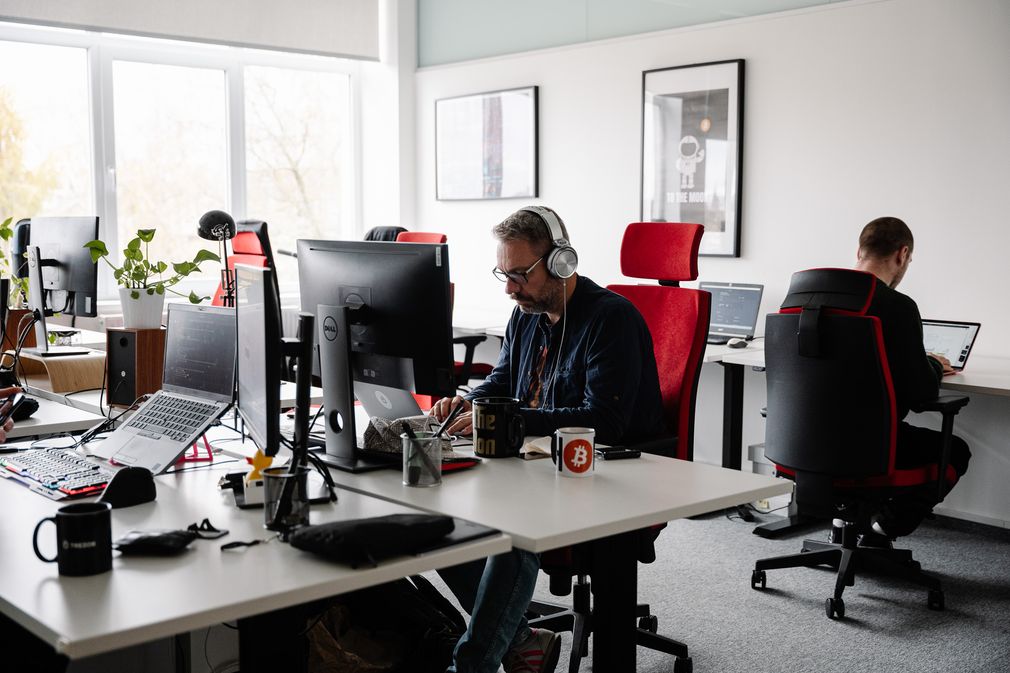 INVITY
Within the SatoshiLabs ecosystem, Invity has emerged and evolved seamlessly to complement our portfolio. Invity offers a convenient service that simplifies the process of comparing, buying, selling, and exchanging bitcoin and other cryptocurrencies.
Simplicity, trustworthiness, and accessibility are at the core of the entire SatoshiLabs ecosystem. With the aim of making the world of cryptocurrencies accessible to a wide audience, we created Invity. This commitment to inclusivity is one of the reasons why numerous individuals are drawn to us, as they desire to be a part of our journey and contribute to our narrative.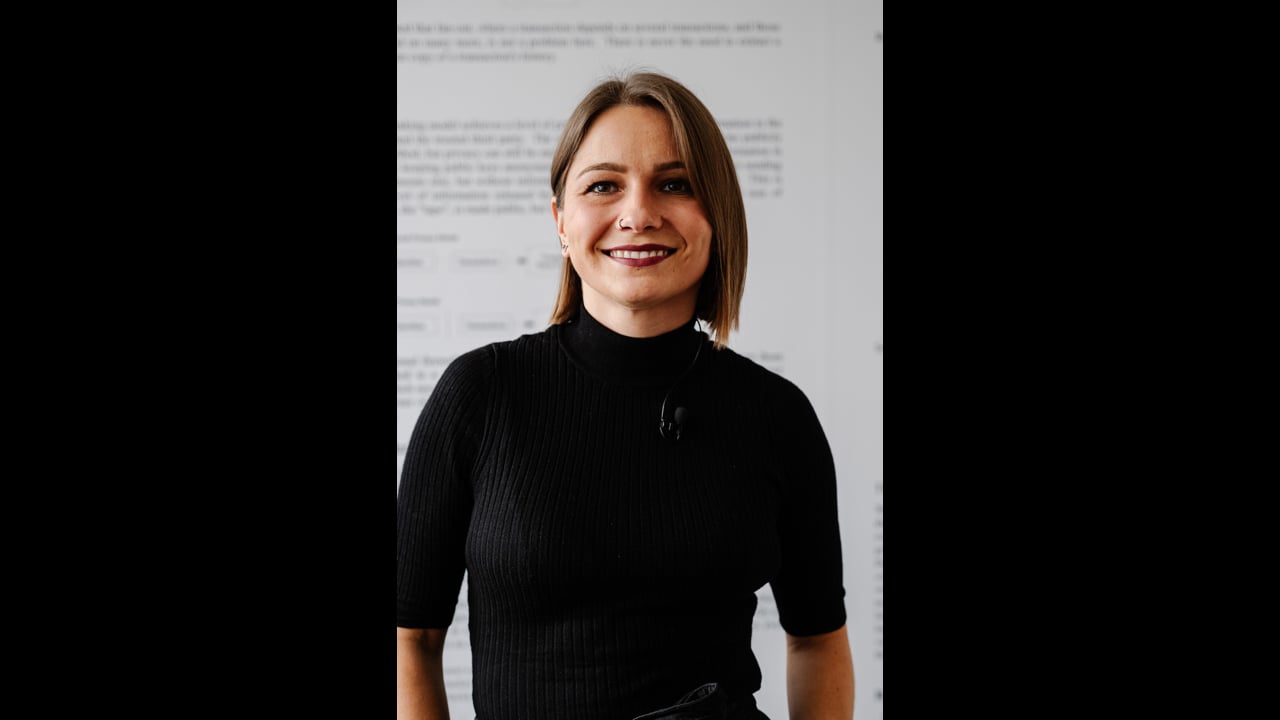 VEXL
Vexl is our gift to the crypto community. The idea originated with Slush and Stick. Our philosophy statement encapsulates the core principles of a decentralized financial ecosystem, individual independence, and digital security. Vexl is a mobile app for simple and secure peer-to-peer bitcoin trading within the community.
Vexl is the youngest member of the SatoshiLabs family, and the startup spirit is most present here. We're fueled by a strong mission: to reclaim bitcoin from institutions and make it accessible to all as it was intended. It's a demanding challenge that necessitates a great deal of responsibility. However, we see tremendous potential with it.
SatoshiLabs is an ambitious culture. It's very lively here, and I really like that it still has a bit of a punk attitude, but it's not chaotic. I enjoy how everyone is passionate, interested in the company, the people, and how it's very relaxed here.
Our work is influenced by the dynamic crypto market and evolving consumer patterns. We must stay nimble and adapt quickly as things shift rapidly. With surging sales, the demand for support and logistics rises, requiring us to handle increased requests. Long-term planning is challenging without traditional strategies. Flexibility and agility are key in our dynamic environment.
We read the market and make sound decisions.
Our focus is on building a strong foundation for quick responses to changing situations and demands. Collaboration among departments and a holistic understanding of our product enable us to assess the impact of each change effectively.
We identify risks and react appropriately.
We carefully analyze every decision to figure out what works and what doesn't. We avoid criticizing or attacking those who make mistakes, preferring to focus on finding fixes that take the product to the next level.
We prioritize honesty within our teams, creating an environment where mistakes aren't ignored or hidden, but openly discussed. By openly addressing mistakes and finding solutions collaboratively, we foster a culture of learning and growth from these experiences.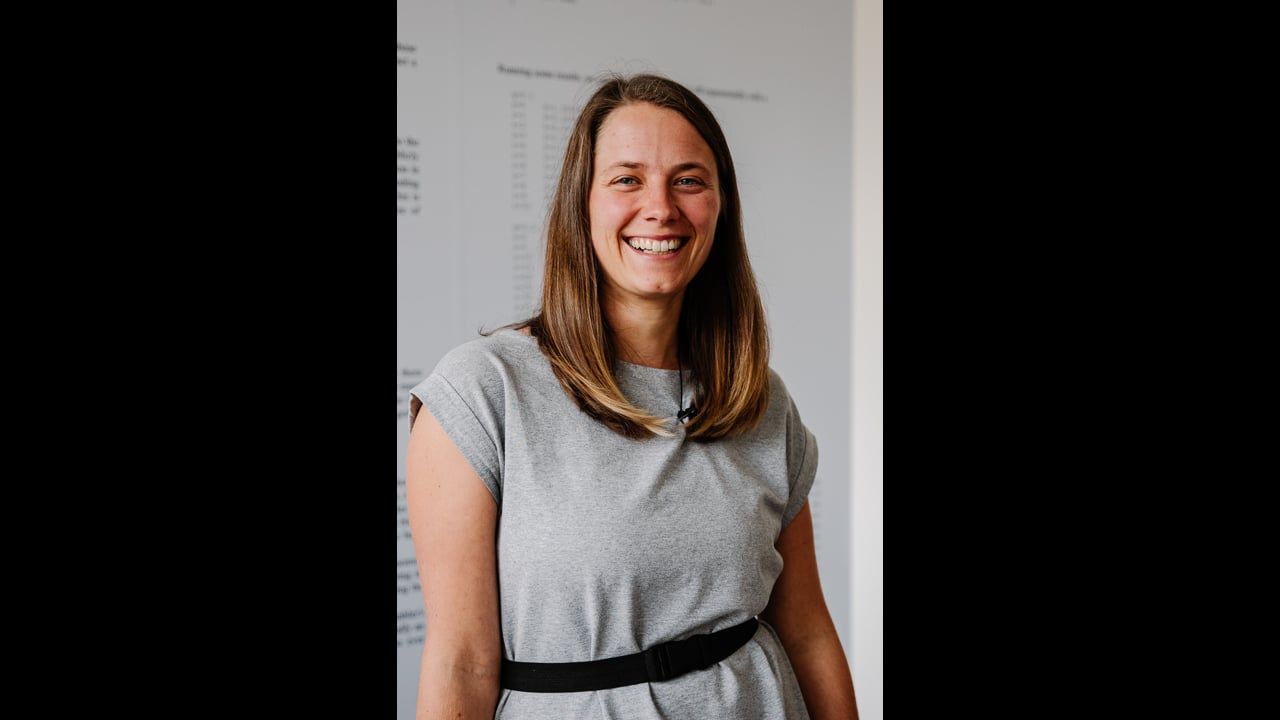 Strengthening the power and independence of the individual. We want to empower individuals, enable them to give their best and support them on their journey.
Our work environment exudes a relaxed and friendly atmosphere, granting each individual the freedom and trust to approach tasks in their own unique way. Rather than focusing solely on performance pressure, our priority lies in achieving the desired outcome. This necessitates a shared sense of self-discipline among all team members.
We firmly believe that each individual strives to give their best effort and performs to the best of their abilities.
Our work brings us together, and we find joy in gathering around it. We relish engaging in discussions about ongoing projects and current issues, as well as brainstorming to generate fresh and innovative ideas. It's truly inspiring to witness the shared passion and creativity that permeates our team. Despite the challenges posed by the COVID-19 pandemic, we swiftly adapted to a hybrid work mode, ensuring effective communication and successful meetings, both within and outside of work.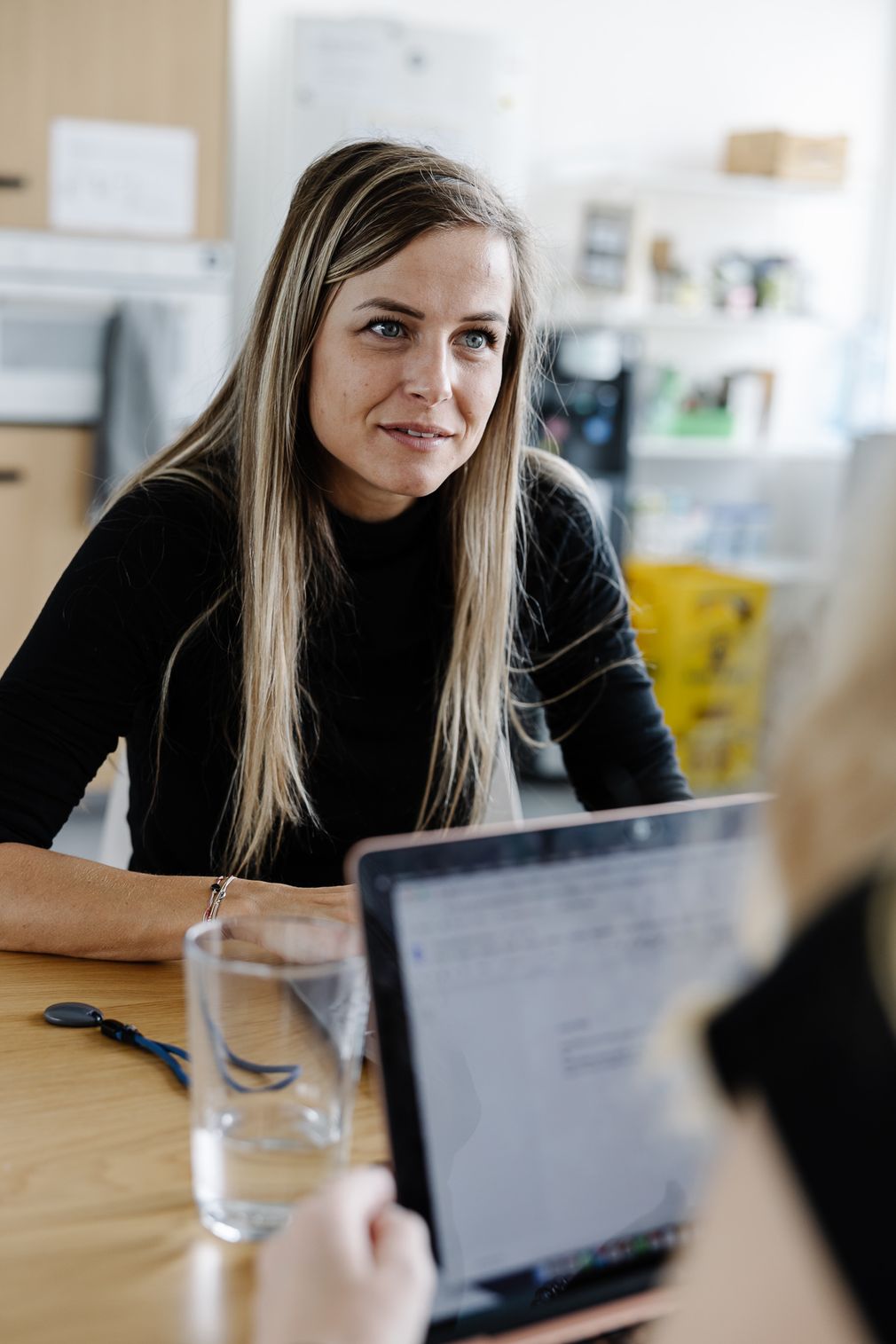 SatoshiLabs is a nurturing environment for individuals with a strong appetite for learning. We prioritize the desire for growth and development over years of experience in other industries. In this rapidly evolving and dynamic industry, there is always something new to discover. The only prerequisite is your willingness to immerse yourself.
"Learning by doing" perfectly describes our approach to education.
When starting out, grasp crypto fundamentals, understand bitcoin workings, and embrace open-source principles. Learn actively by working on real tasks with experienced colleagues. Asking questions is part of our culture, leading to a wealth of knowledge. Guidance and advice are readily available.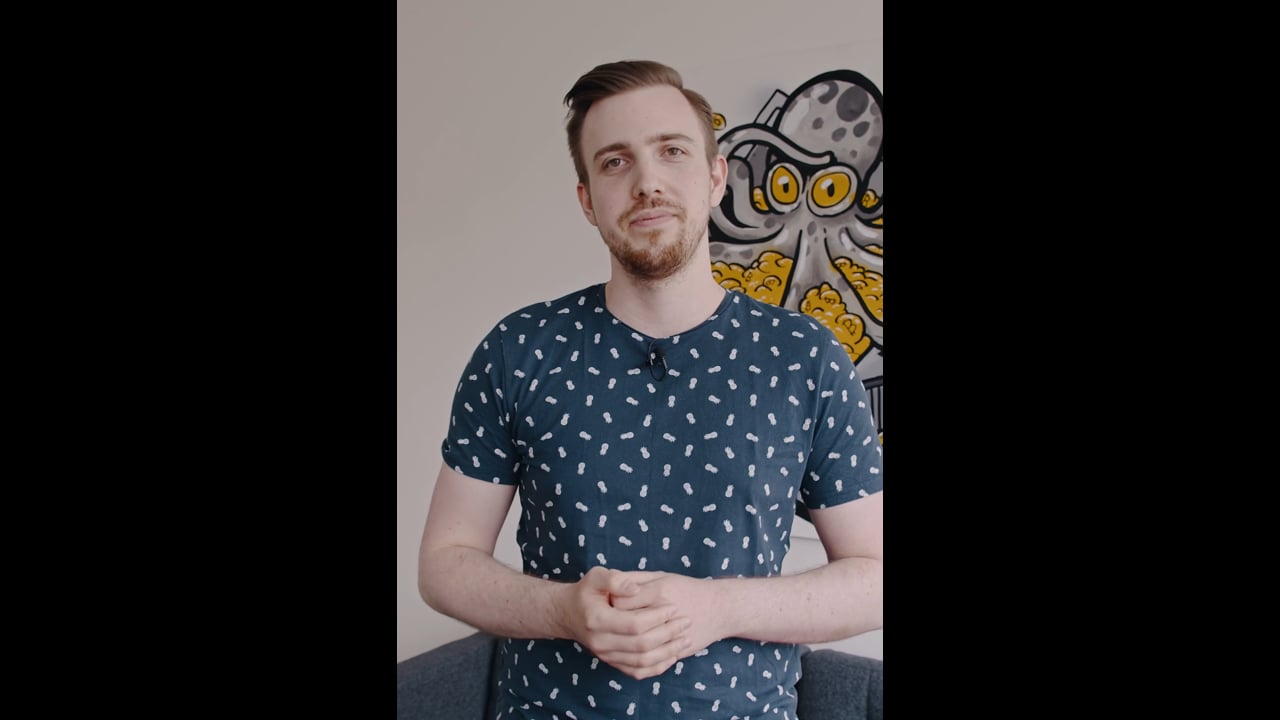 In our team, you'll encounter a diverse range of personalities, including extroverts, introverts, analysts, marketers, creatives, and developers. However, it is not just our work that binds us together; our shared worldview forms a stronger connection among us.
We're a team of strong-minded individuals who value independence, openness in relationships, open-source principles, having an opinion, and the courage to change the status quo.
If asked about what we appreciate the most about our company, a majority of us would respond with, "The best thing about SatoshiLabs is being around individuals who rock their expertise in their respective fields and fearlessly lead the charge as pioneers of cutting-edge trends."
We hire purpose, passion and initiative.
You must have a great desire to learn and improve and be able to adapt. You should be naturally curious and a little adventurous. Our company is not for people who don't want to take risks in doing something innovative.
We need people who can actively find the information they need. I see that as a certain quality in people I want. We have a manager who got in touch with me in the first week, wanting to meet and see how I feel about things.
I see myself as a person who can pull my weight. I don't need to change the world but I like the fact our team is doing exactly that.
People here understand that everyone has a different approach to life. They need a different time to accomplish tasks, they think differently, and not everything is put into spreadsheets. There's a big emphasis on sticking together but at the same time keeping everyone's identity within the group.
They don't have to be crypto fans, however they need to have the drive to understand it. I didn't know much and in six months I was in love.
SatoshiLabs Prague
Fancy offices in the city center are not our priority; instead, we find comfort in our hub located in Libeň—an environment that offers tranquility and allows us to focus without distractions. Having our own offices grants us the freedom to tailor our workspace to suit our specific needs and utilize them as we deem appropriate. We maintain a light-hearted approach to work, as we don't take ourselves too seriously. This is reflected in our conference room names, which draw inspiration from culinary delights rather than cryptocurrencies (i.e., Knedlo, Vepřo, Halušky, etc.). We enjoy shared lunches in the kitchen and take breaks to rejuvenate in the basement gym.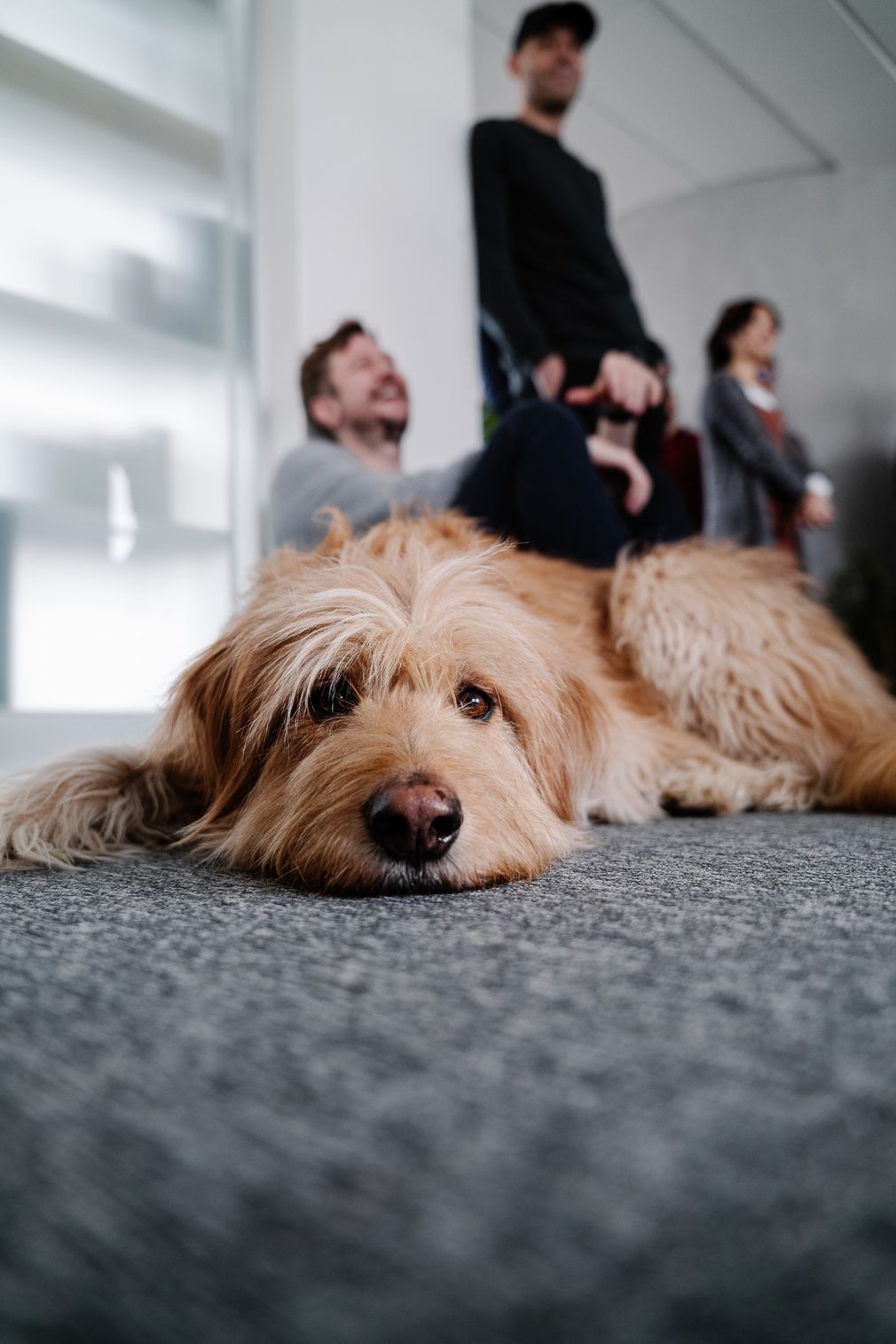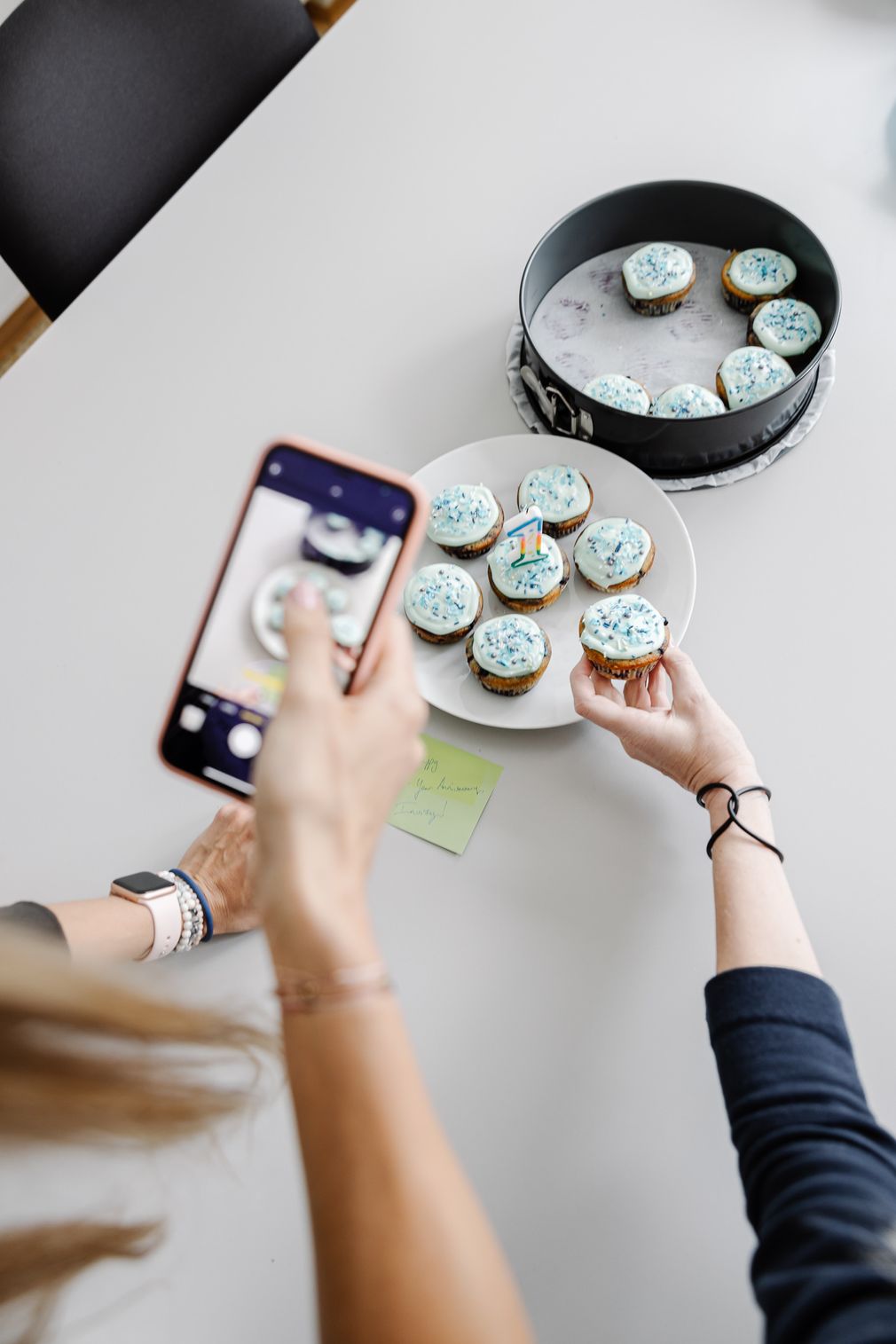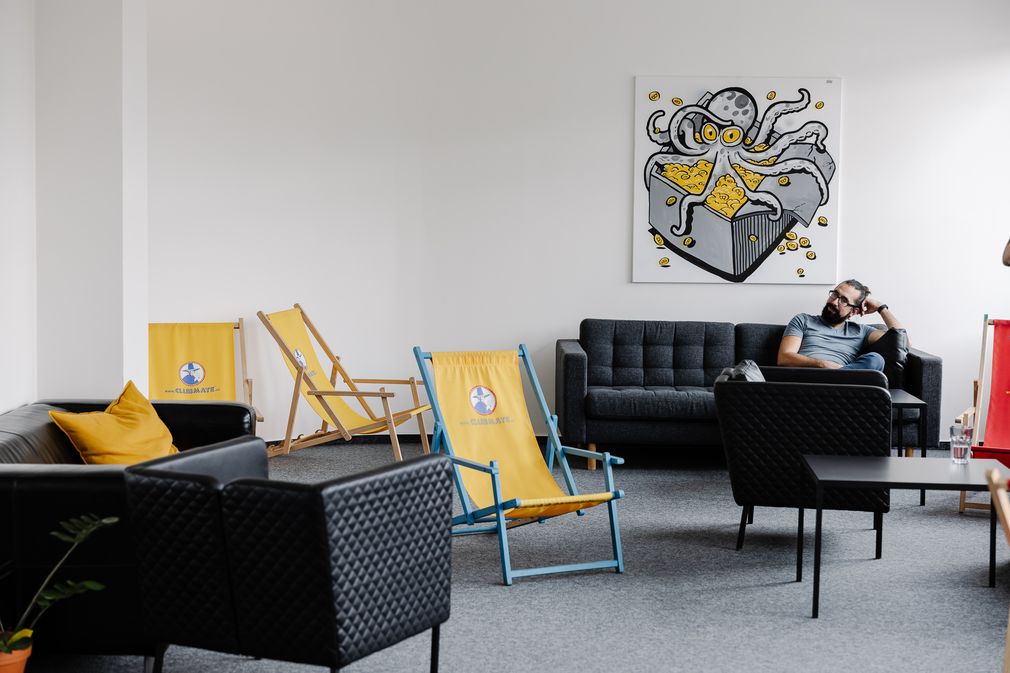 Opportunities at SatoshiLabs