GAMEE
Forbes has ranked GAMEE as one of the Czech Republic's 10 most promising start-ups. Hand-picked by Google as one of 30 companies worldwide for inclusion in its Launchpad mentoring programme. Last year, GAMEE joined Animoca Brands family, a global leading company leveraging popular brands, gamification and blockchain. GAMEE has attracted over 60 million people to play its games. GAMEE is a bunch of young people turning the gaming world on its head from a Cubist villa on the quayside in Prague.
Always keep playing!
& never stop evolving
Games are part of our lives from childhood. Even as adults, we never quite get rid of the kid in us that likes to play. At least, that's the way it is for us at GAMEE! And we like to pass that sense of play on to others.
We aspire to be a leader in mobile blockchain gaming, introducing the value of blockchain in gaming to a mass market gaming audience. We are developing a unique gaming platform that recognizes and rewards players skill, effort and loyalty. The community we are building at GAMEE is growing every day, reassuring us that we are on the right path.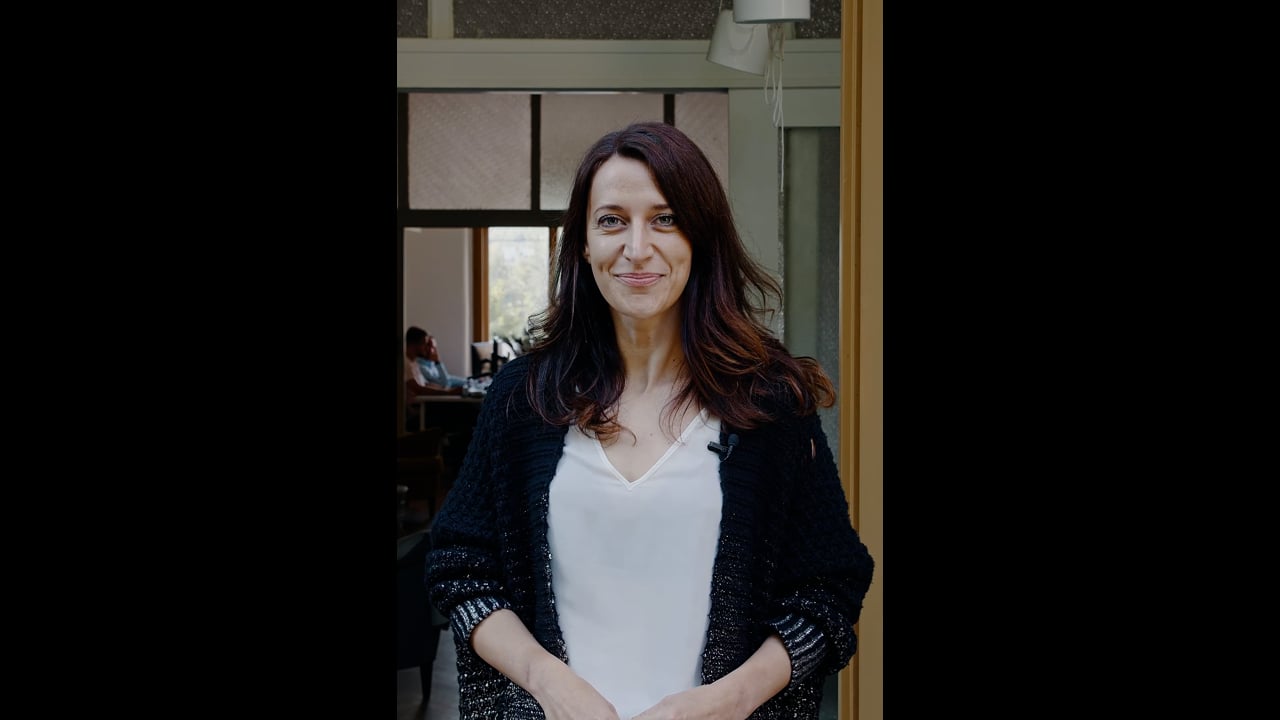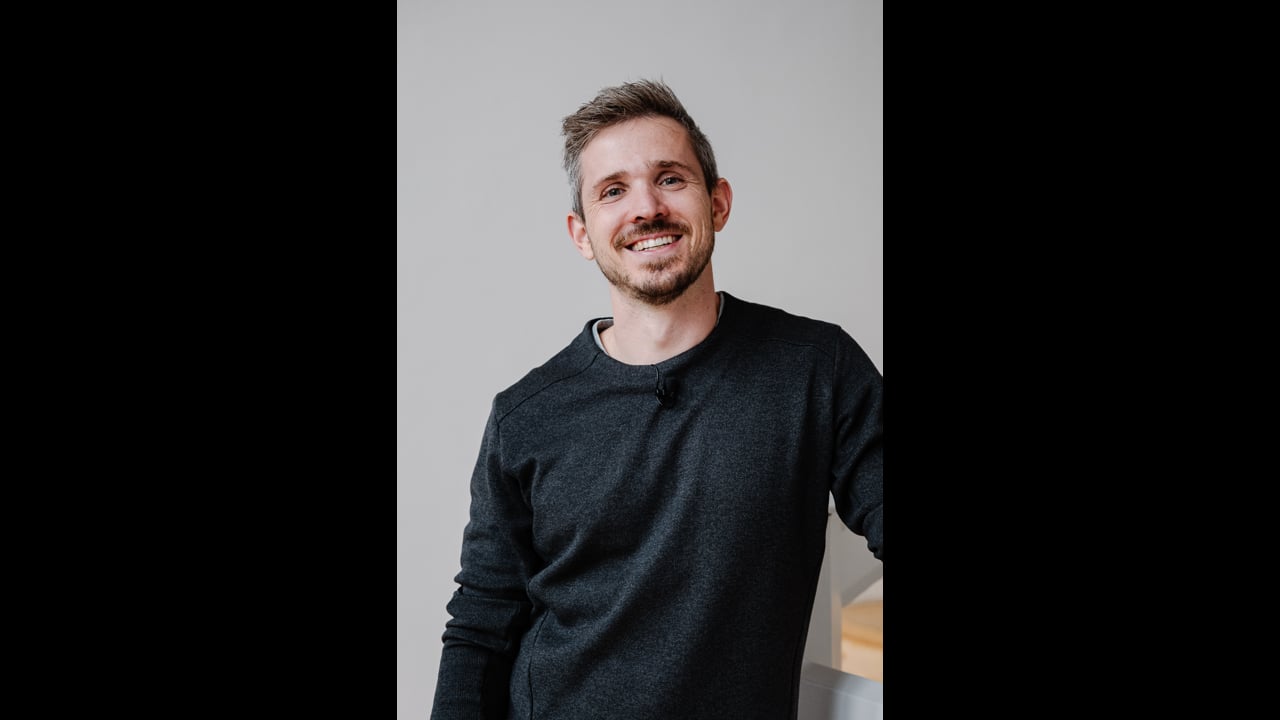 Changing the game
We are creating a unique platform, based on mobile casual games, where players compete in tournaments, complete game missions and earn prizes. Our game currency is tradeable and has real value. Our game characters are based on blockchain, so called NFTs, which are truly owned by players and can be also traded or stored as collectible.
This concept of play-to-own is very exciting, and offers great creative freedom and unlimited opportunities to develop the GAMEE environment. We're getting a real kick out of this.

Young and impetuous dreamers
Our team is made of the best people in the industry, we all make up GAMEE together. We are each a piece of the puzzle. Honza Částek is very strict considering quality, Boženka is our support, encouragement, and proof that there is no disinterest or indifference in GAMEE.
We are among the best in the world, that's one of the reasons why our ambitions are so high. These ambitions help us focus, learn and improve better and quicker. We love GAMEE because not only can you dream here – it also makes these dreams come true.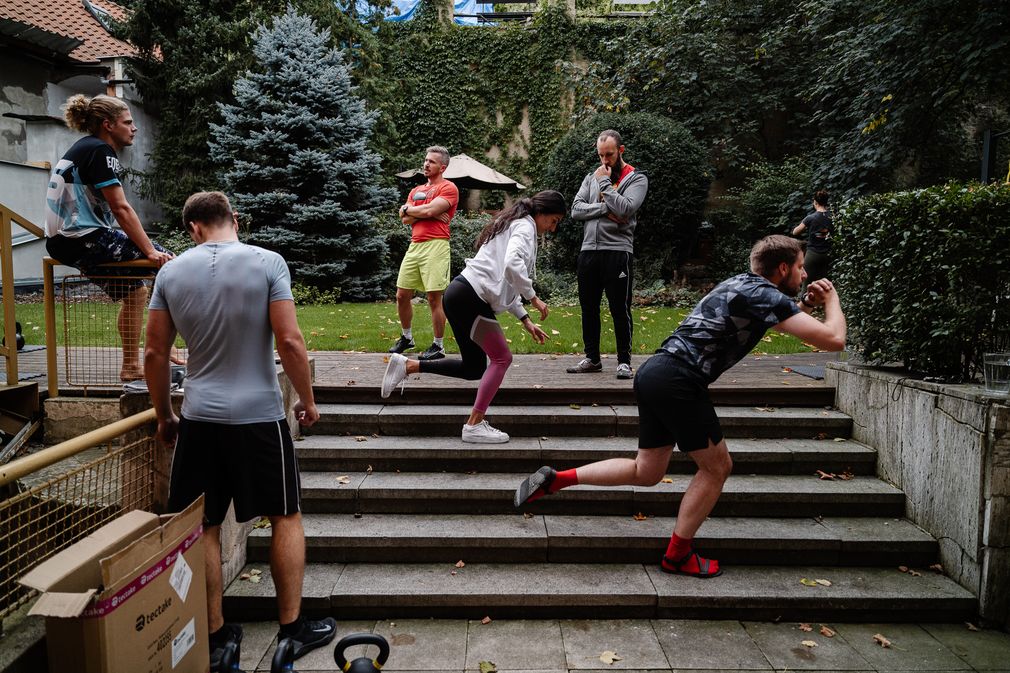 GAMEE
In a beautiful cubist villa just under Vyšehrad, you will find the best environment for creating big things. We host grill parties in the garden during summer or we just cross the street to get a beer at Náplavka.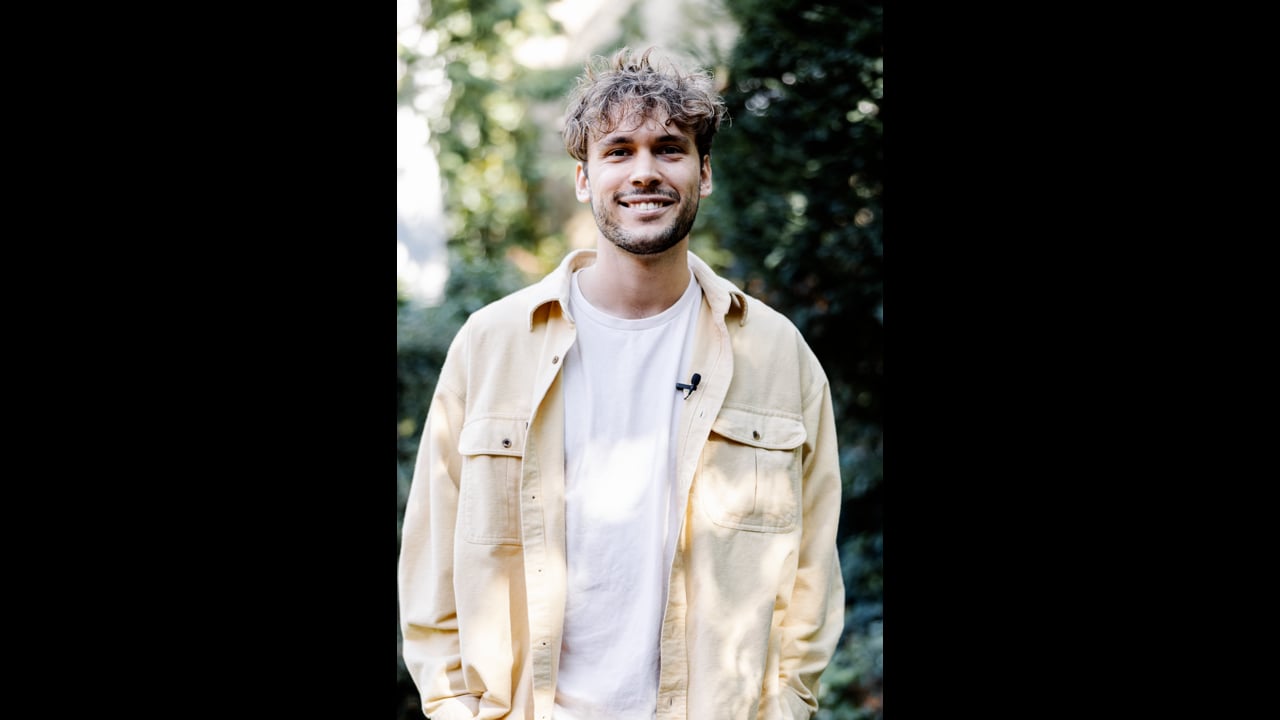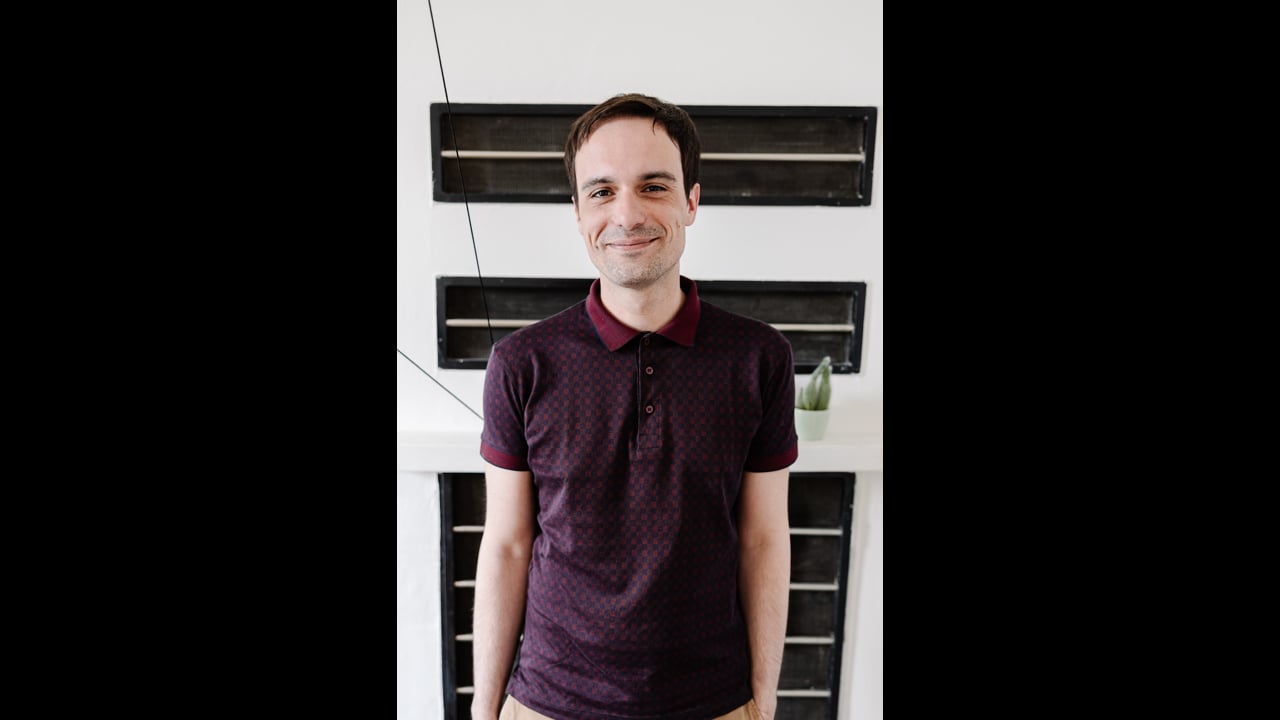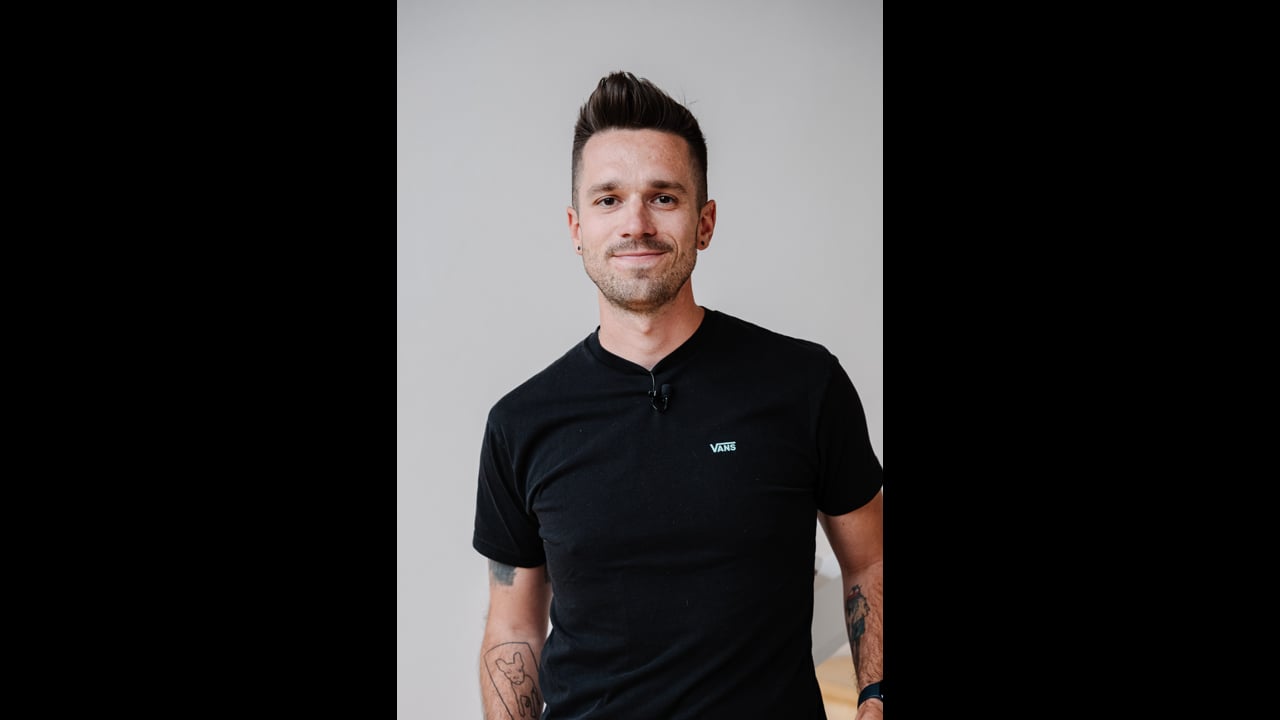 Turning the gaming world on its head
We are part of a global family of gaming and tech companies, Animoca Brands, that is a global leader for innovation in blockchain gaming and backed projects like Cryptokitties, Dapper Labs, Axie Infinity or The Sandbox Game.
We want to be a world leader. We harbour lofty ambitions that help us to stay focused and to keep learning and honing ourselves. We love GAMEE because it lets us dream while also making our ambitious dreams come true.
WE ARE ON THE THRESHOLD OF A NEW ERA AND GAMEE IS THE TRENDSETTER
Introducing blockchain in gaming
Gaming could be one of the first industries that acquire an added value through blockchain, and not only do we want to be there when it happens, we want to be innovators in the field. Play to own brings a new dimension to games, opening up a new creative canvas and endless opportunities for innovation. Thanks to the whole group being the leader in the fields of crypto and blockchain, we have the option to use all the synergy, pushing forward at a fast pace, towards fulfilling our visions.
WE ARE NOT AFRAID TO ENTER THE UNKNOWN
Right now you want to be a part of it
We strongly believe in true ownership of digital assets in the new era of gaming, where tokenized game currencies and blockchain-based game characters will revolutionize the industry. All players should have the opportunity to earn from their skill in the games, and to be rewarded for contributing to the success of these games.
Our mission is to recognize and reward players skill, effort and loyalty.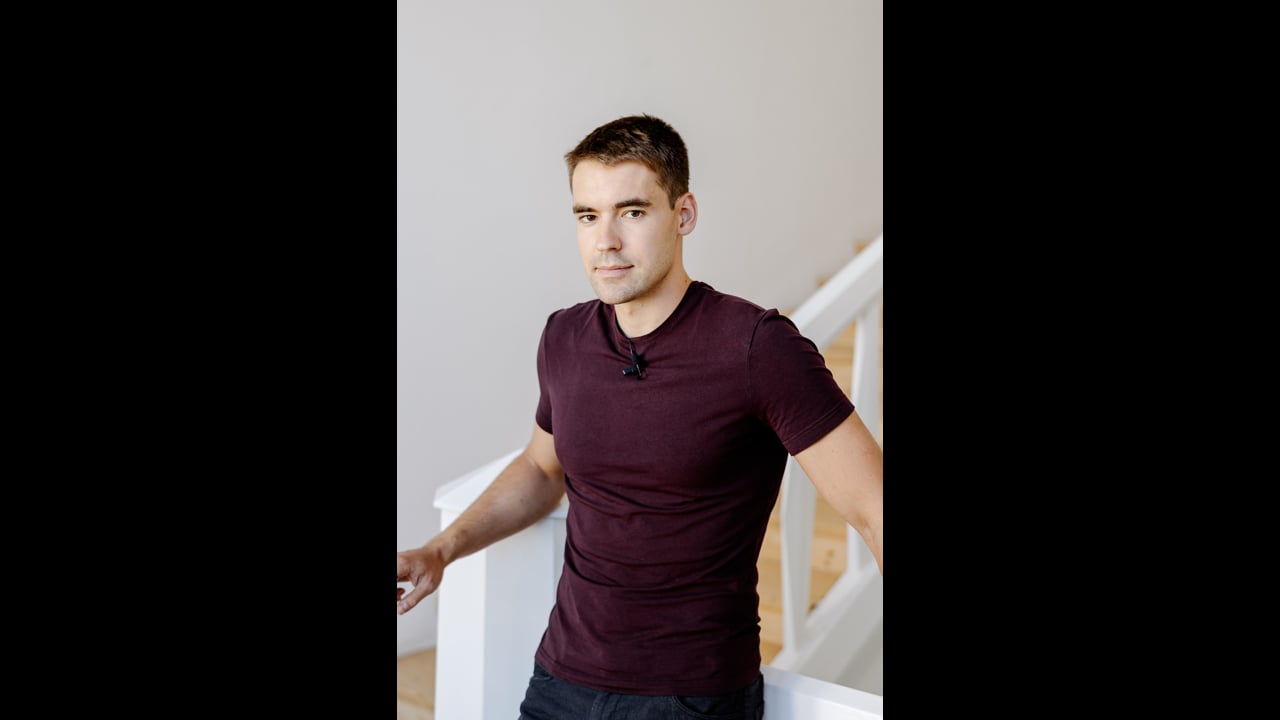 GAMEE is...
It's an adventure playing out under Vyšehrad.It's experiences and adrenaline.

GAMEE is ambition, a blast, openness and user experience.
GAMEE is a fresh, fast, fun, responsible, assiduous, mature, relaxed and gutsy company that cares about people.
It's a bunch of motivated people who have the drive and the determination to achieve something big.
Fun, friends, games & community.
Independence
Think what you can do to have the biggest impact. And do it.
Quality
Good is not good enough. Focus and be the best.
Learning
Quality comes from learning. Learning comes from failing. Do not stop, keep learning.
Responsibility
Stand up for your work, cooperate, share. Do you see the problem? Tell us about it. We listen.
JOIN US, IT'S ONE HELL OF A RIDE
The Cubist villa
One of the major pluses of working for GAMEE is the villa below Vyšehrad – our second home. We often start the day by having breakfast together. Thanks to our villa, we don't actually go to "work". When it comes down to it, this is a great place to live and be creative.

No slackers with Slack
At our company, you will always know what's going on and what the priorities of the other team members are. We have daily stand-up meetings and weekly product meetings that are open to everyone who wants to come along. We have a monthly company-wide all-hands meeting and we do some teambuilding together at least once a month. We use Slack to contact each other quickly and Workplace for more extensive communication. We communicate online, offline, anywhere, everywhere.
Everyone is free to voice their opinion. I've never been one to say: 'I'm in charge here, so this is how it's going to be.' Instead, what I try to do is provoke discussion and work out how we can find a way forward together.
Everyone's a leader here
Everyone's number-one here. Someone's a team leader, someone's out in front in the gaming tournament, someone's topping the push-ups chart, and others are leading their kids to school. The point is, everyone is guiding themselves towards responsibility and teamwork. Everyone who is responsible at the company for a particular area is an authority in it. They know what they are doing, they can fill the others with enthusiasm and they have a vision for their particular field. Our personal ideas and goals slot into the big GAMEE dream. We all feel immense responsibility for what we are doing and for what GAMEE is.
Tomáš Pavelec
I like to play big story RPGs like The Witcher, Fallout, Gothic, Pillars of Eternity, Inquisitor and when I don't have time for a big story, Warframe or MTG Arena.

Alvaro Zorilla
My favorite games ever were single-player games such as The Last of Us, Spider-man, Batman, God of War… but I also spend quite some time playing multiplayer games like Apex Legends, Call of Duty and other first person shooters.
Liana Matěvosova
My first PC game was The Sims. There wasn't a day that went by that I didn't play it. I also used to play Summer Athletics. Now I enjoy our game Qube 2048, which I play when I'm on the tram.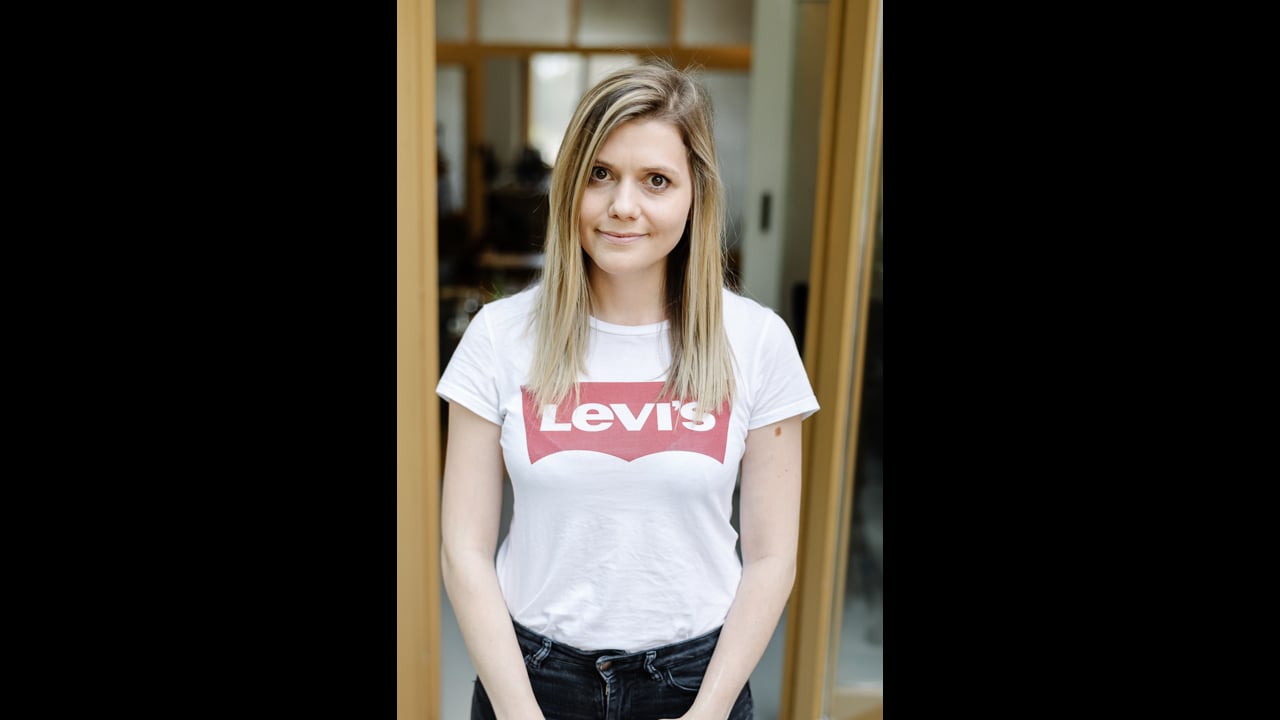 No limits, just common sense
We try to ensure that everything we do makes sense. We recruit capable people who love what they do. We place a stress on personal development and we are always striving to expand our horizons, even beyond our comfort zone. We impose no limits on training or conferences. As long as it is purposeful and dovetails with our plans, go for it! However, whenever we go anywhere, we prefer to take the train rather than a plane. We are sensible in our investments, which are geared towards the development of GAMEE.